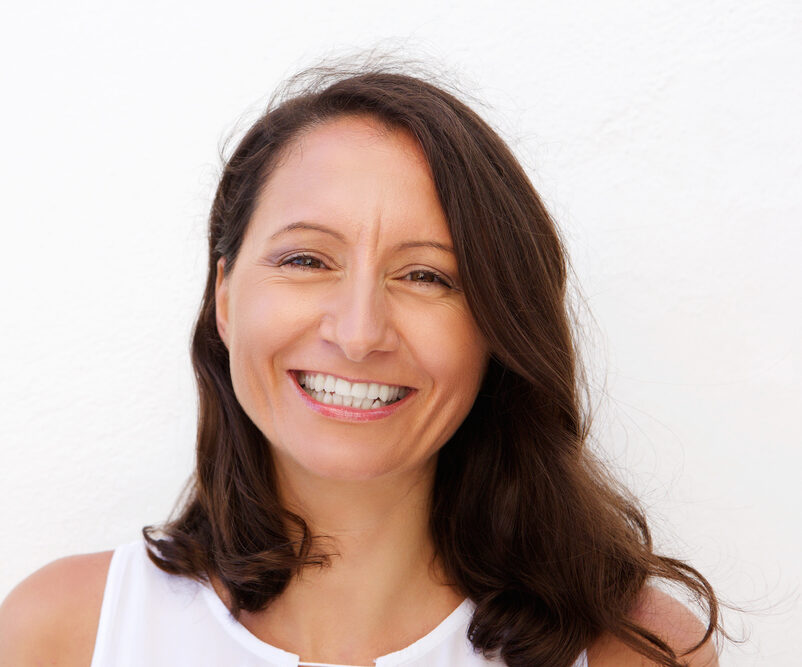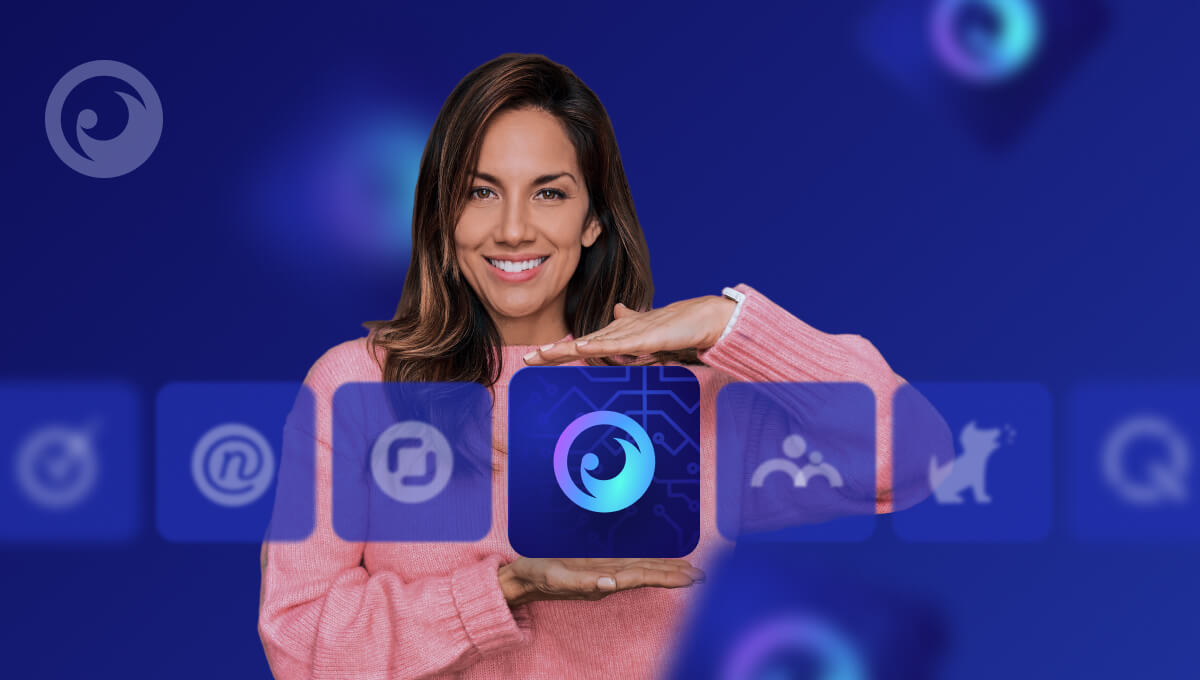 We live in the era of digital technologies, when the use of gadgets is an integral part of our lives. Children and teenagers always want to be progressive. Therefore, it is possible to see them with a phone nowadays.
The content children always consume is a concern for all responsible parents. Drugs, alcohol, pornography—the presence of these on the Internet is scary.
But luckily, there are software tools that allow you to monitor and limit what your child sees and does online. These parental control tools can be your most reliable assistant: they can collect data about sites, apps, and calls from the monitored device.
Additionally, monitoring a minor under your care is legal in most countries worldwide, which is why parental control applications' popularity is increasing daily.
So, which of the thousands is worthy? Let's determine together the best parental control app for iPhone.
Table Of Contents
Top Parental Control Apps:
Each app has its advantages and disadvantages. At the same time, some products are at the top, offering much greater functionality and convenience.
#1. Eyezy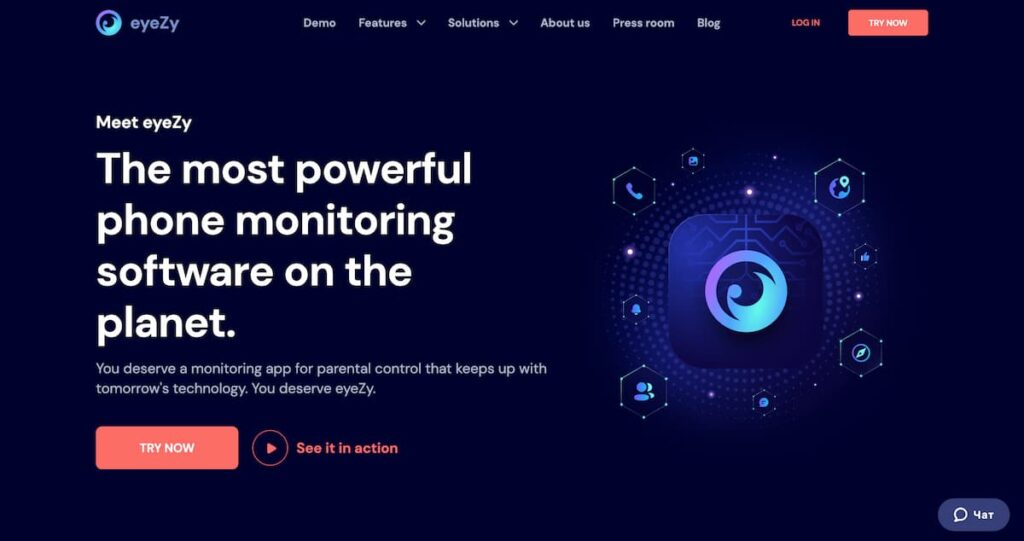 Screen Recording, Social Network Tracker, GPS Tracking, Keystroke Capture, Calendar Viewer—and this is not the whole list of advantages that elevate Eyezy to the top parental control app for iPhone. You can review absolutely everything on your child's iPhone or any other gadget for inappropriate content.
For incredibly advanced children, Eyezy has an Invisible Shield that hides the app icon on the device and prevents it from being detected.
If you're still not convinced, the Demo version will come to your aid. You can take it for a spin and understand precisely how suitable the program is for you, as well as the convenience and clarity of the interface.
#2. FamiSafe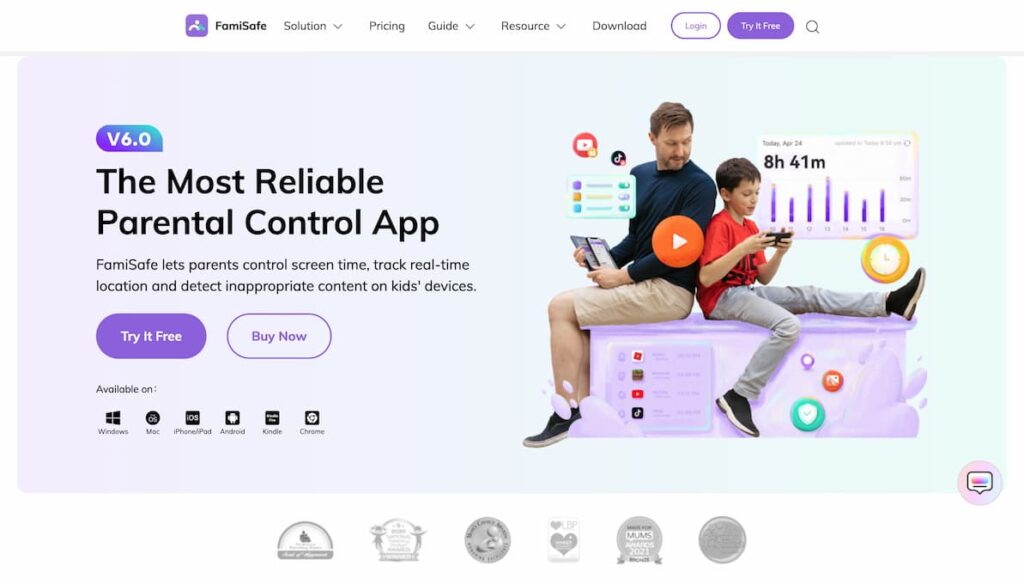 Another top player in the market of iPhone parental control apps is FamiSafe.
One of its most celebrated features is iDrive Safety, which sends you information about the behavior of a teenager behind the wheel: time on the road, the highest speed, and the trip's endpoint. Now you don't have to worry about security when you give them permission to take your car.
But there is sad news for iPhone owners—the iOS version has limited functions compared to the Android version: location tracking and web browsing history are missing.
#3. Qustodio iOS Parental Control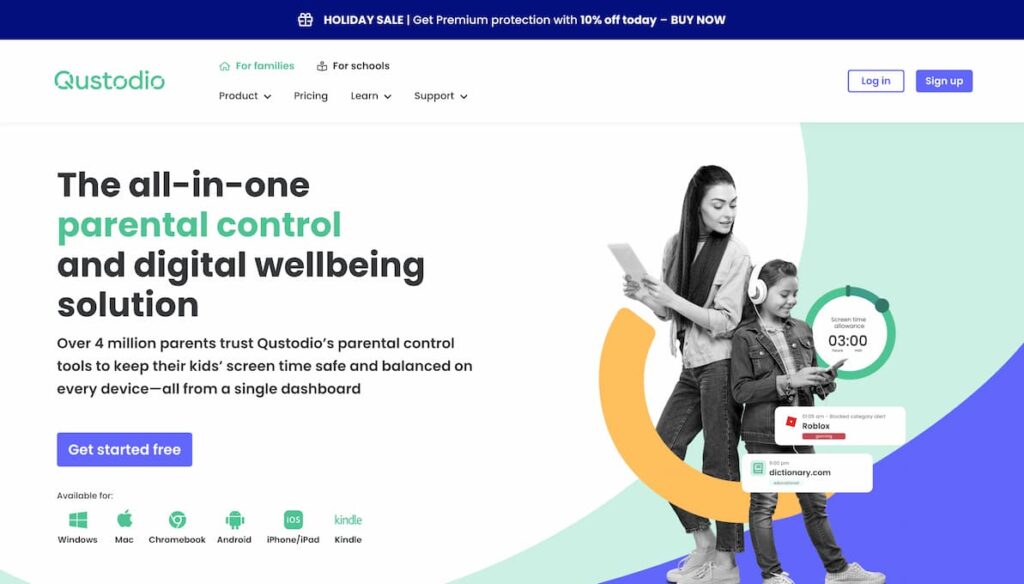 Qustodio offers parents almost every feature you could need: web content filtering, secure app blocking, and a detailed activity log. Note that the tracking does not depend on the browser: even Tor cannot bypass this application. Its control panel is quite simple and intuitive.
However, today, tracking just Facebook is not enough. Also, we see limited functionality for the iPhone, which destroys the rating of this application among other parental control apps for iOS. Bottom line: Qustodio has a lot to work on.
#4. Bark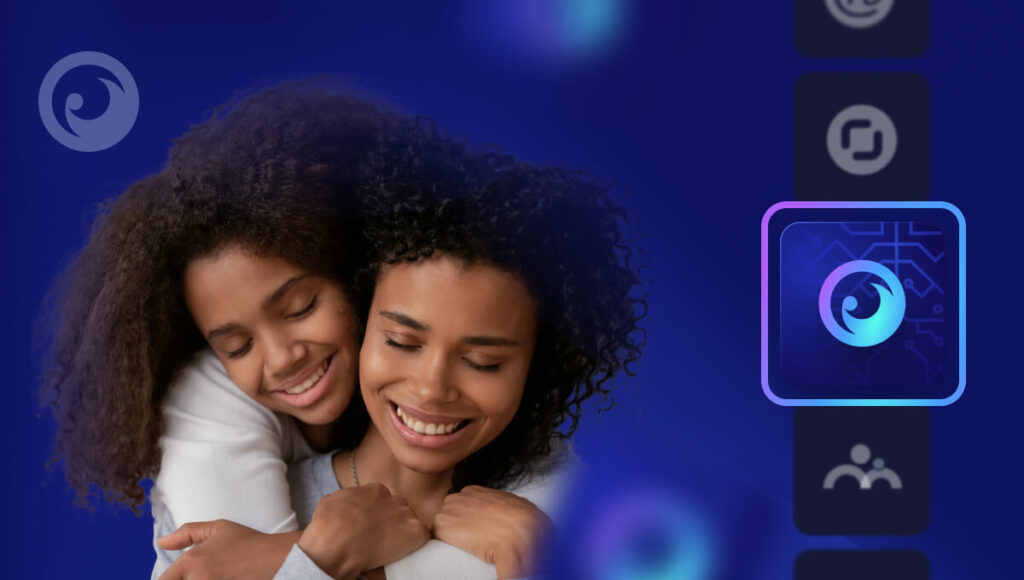 If you are looking for a proven app to monitor kids' iPhones, Bark is the next one to check out. Bark focuses on scanning online activity and notifying parents if dangerous information is found. But you won't get access to the data on the phone.
This can be both a pro for parents who believe that their kids should be aware that they're being monitored and a con, as technology doesn't always recognize danger like humans do.
Bark lets you track Spotify, Instagram, YouTube, WhatsApp, and more. But tracking location is only possible if the child gives permission every time you need it. It will be challenging for them if it is a dangerous situation. So, keep this in mind if you want to use this app.
#5. Norton Family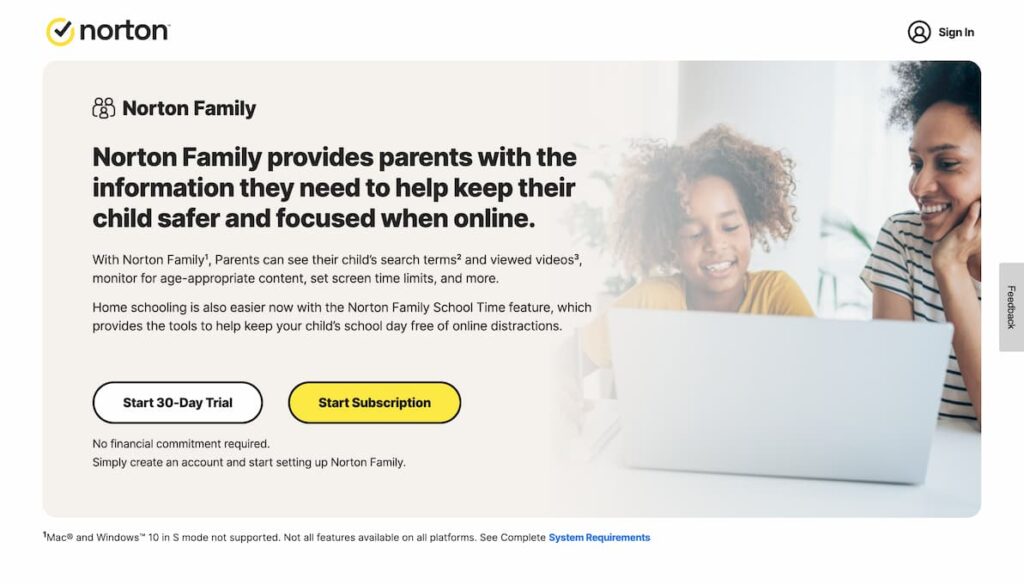 Norton Family is another good parental tracking app for iPhone. And for large families, it can be a real find: it allows you to control an unlimited number of devices and create different profiles for different children for convenience.
At the same time, Social media takeover monitoring is available only when purchasing the most expensive service package and is somewhat limited compared to Eyezy.
#6. NetNanny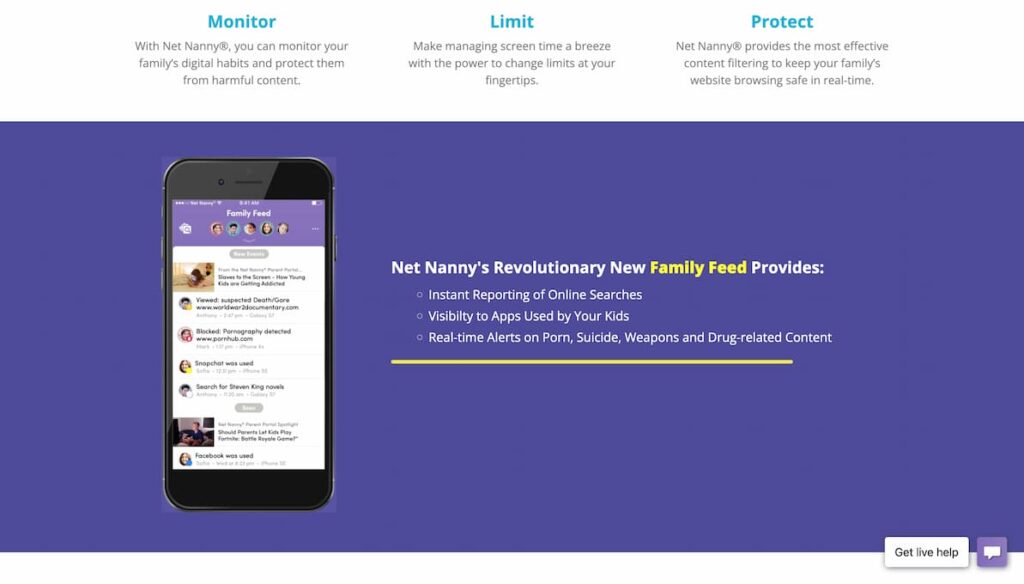 Let's take a look at Net Nanny—a parental control app for iOS and Android. It provides reliable web filtering from obscene words and content on many platforms and resources. In addition, setting up this application is super easy thanks to the user-friendly interface.
On the other hand, for iOS users, this is a costly option: to interact with Android, iOS, and Kindle, you will need to buy a second package, the price of which is $54.99 with a discount. And unfortunately, there's no demo version or free trial, so it is impossible to find out whether it suits you.
#7. Screen Time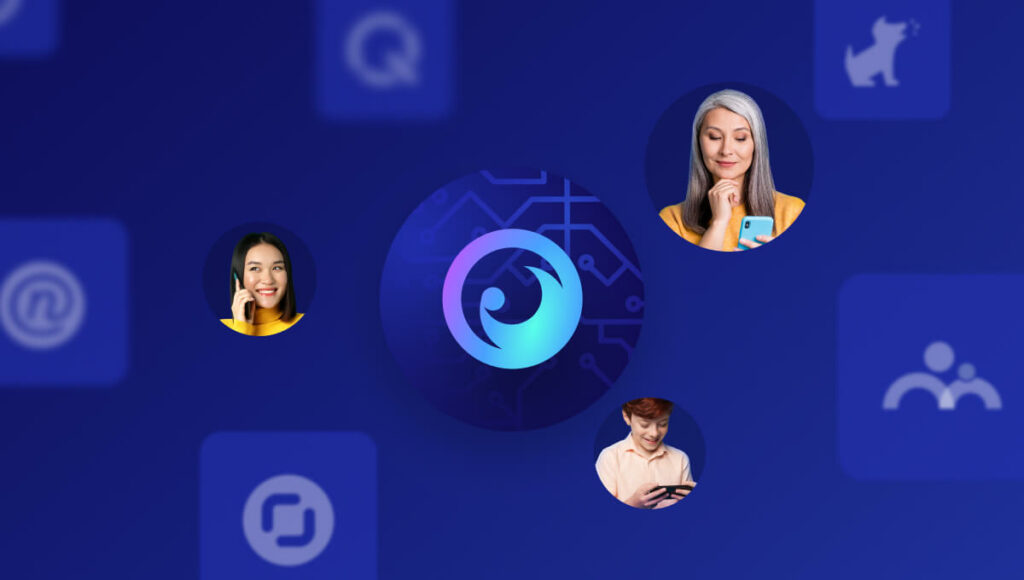 Carefully designed, Screen Time parental control is a reasonably child-proof app: kids can't change settings or uninstall the app without a password set by their parents. The application can help to suspend applications and online access instantly, impose restrictions on the time of use of the device and set other rules for using the iPhone.
But Screen Time's features are very limited: there is no location tracking, and it only works with apps without access to social networks, contacts, etc.
Determination of the Winner
As a result, Eyezy has become the best parental controls for iPhone. You will always try to protect your child if you are a responsible parent. Eyezy, in turn, will help you to use the following features:
1. Effective monitoring of social networks and email.
2. Analysis of contacts and phone numbers.
3. Search for files on the device, including photos, screenshots, and installed applications.
4. Remote blocking of unwanted sites, Wi-Fi, or applications.
5. Access to the keylogger, which shows you everything the child types on the phone.
And this list goes on and on. Therefore, if you are looking for a parental control app for iPad, iPhone, or other technologies, Eyezy more than likely meets all your needs.
Conclusion
The Internet is filled with different content that can be useful and harmful. Parents must provide favorable conditions for the child's development, preventing psychological trauma, cyberbullying or addiction to gadgets.
Parental control applications come in handy and seem to become the watchful eyes of the parents on the child's phone.
The quality and convenience of Eyezy have already won the hearts of many, and they can help you too. So, choose your child's bright future, download and install Eyezy and enjoy all the advanced features of this great parental control app.