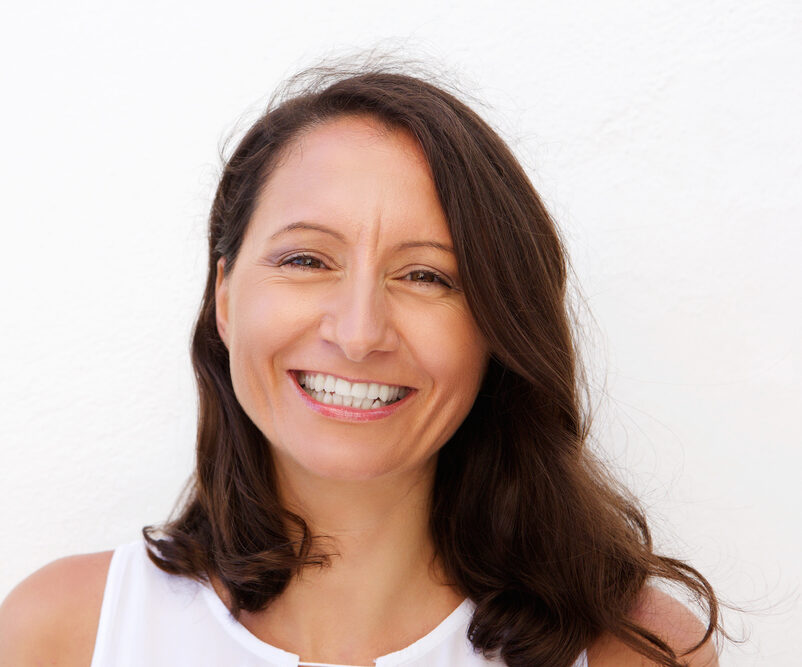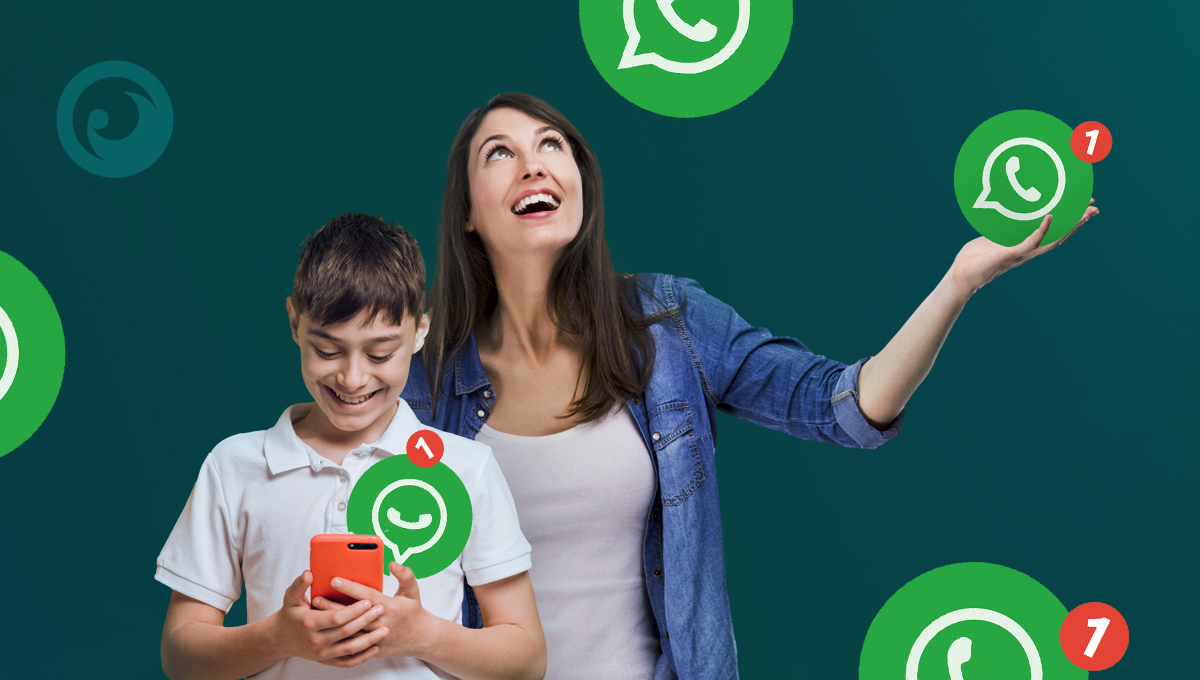 The spread of technologies all over the globe gave people the possibility to stay connected wherever they are. Free social media and messaging apps enhanced the influence of the Internet on people. It's no wonder that more users sign up with various messengers like Facebook, Snapchat, Viber, etc.
WhatsApp is the most popular free messaging app that people use as an alternative to SMS and MMS. Released in 2009, WhatApp keeps increasing its popularity in the U.S. The number of its users in 2019 soared to over 60 million people, and it's predicted to grow to more than 85 million by 2023.
Table Of Contents
Why Read Someone's WhatsApp Messages
WhatsApp was considered a secure app that encrypts every single call and message for a pretty long time. But then, critical safety drawbacks were found. It turned out the encryption was so weak that anyone could read other people's messages. What's more, WhatsApp signed an agreement with Google to encourage users to store their messages in their cloud storage.
Another security drawback is malware. As was reported, WhatsApp users often became victims of receiving malware threats. Scammers could easily send a corrupted link to anyone on WhatsApp and infect the victim's device with a virus.
Even now, after WhatsApp has taken some security measures to protect the users, it remains dangerous. People who share sensitive data or intimate content through WhatsApp think that no one knows what content they send to others. However, it's not a problem to screenshot those messages and use them to abuse the sender.
If you want to prevent people close to you from getting into trouble on WhatsApp, consider learning to track WhatsApp messages without a target phone.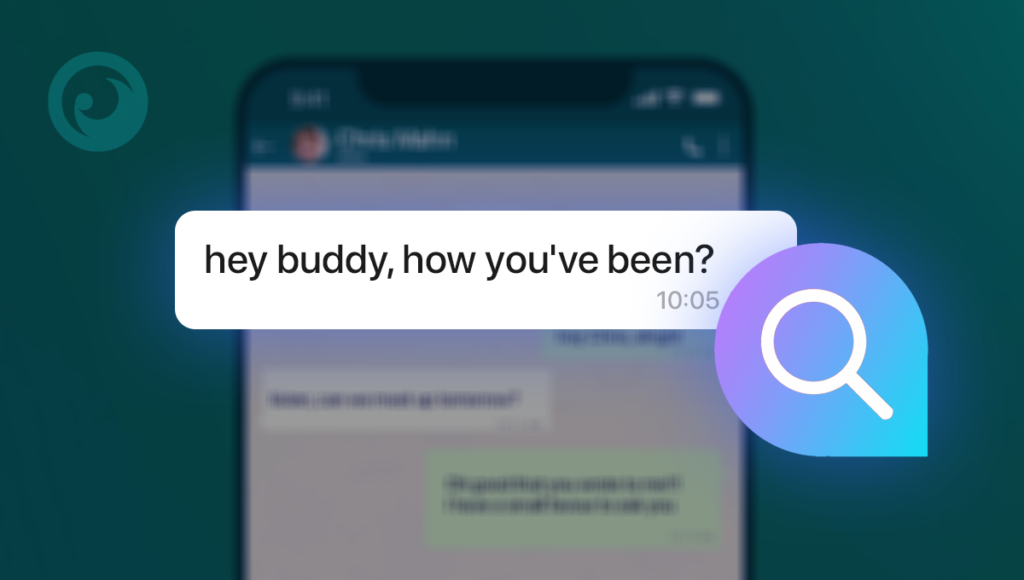 How to Read Someone's WhatsApp Messages without Their Phone: 3 Smart Ways
If you desperately need to check WhatsApp messages without being seen by the target person, consider using one of the solutions described below.
1. How to Read Someone's WhatsApp Messages Online Using Eyezy
The safest and the most reliable way to access WhatsApp messages online without a phone is by using an advanced parental control app. Such apps make it possible to intercept the target person's WhatsApp activity remotely without them knowing.
As an option, you can try Eyezy — one of the most feature-packed monitoring tools on the market. After installing it on the target cell phone, you'll immediately get access to their WhatsApp messages, shared media files, and other social media apps.
Follow these steps to set up Eyezy:
Go to Eyezy.com and sign up.
Select and buy a subscription.
Log in to your mailbox and check it for installation instructions.
Follow the guide from your email to set up the app correctly.
Log in to your Eyezy dashboard and link the target device.
Give the app a few minutes and start monitoring WhatsApp.
Unlike other apps you can find online, Eyezy isn't just a WhatsApp monitoring app. It offers a broad spectrum of monitoring possibilities, including a screen recorder, a keylogger, and a real-time location tracker.
2. How to Get WhatsApp Chat History of Others Online with the Help of Chat Backup
If you need to see someone's WhatsApp messages but don't want to install any apps, consider restoring their deleted chats. Here's how you can do it on Android:
Access a target person's cell phone.
Uninstall WhatsApp from their device. Then, download and reinstall it.
Agree to Terms and Conditions, and enter your mobile phone number.
When WhatsApp offers you to restore chats from a backup, activate this option.
Now, you can read the target person's deleted WhatsApp messages and inspect them for the potential dangers.
3. How to Check WhatsApp Messages by Spoofing the Phone's MAC Address
If you're an advanced Internet user who enjoys challenges, you can get into someone's WhatsApp by spoofing their phone's MAC address. As was noted earlier in this article, WhatsApp has numerous drawbacks, and you're going to like this one.
If two users have identical MAC addresses, they can use the same WhatsApp account on two different cell phones. You can find the MAC address in the target device's settings and copy it to your phone.
Then, you need to install WhatsApp on your device, configure it using the target person's mobile phone number, and use the received authentication code to verify your WhatsApp account. When you're done, you'll have a copy of the target user's WhatsApp account working on your device.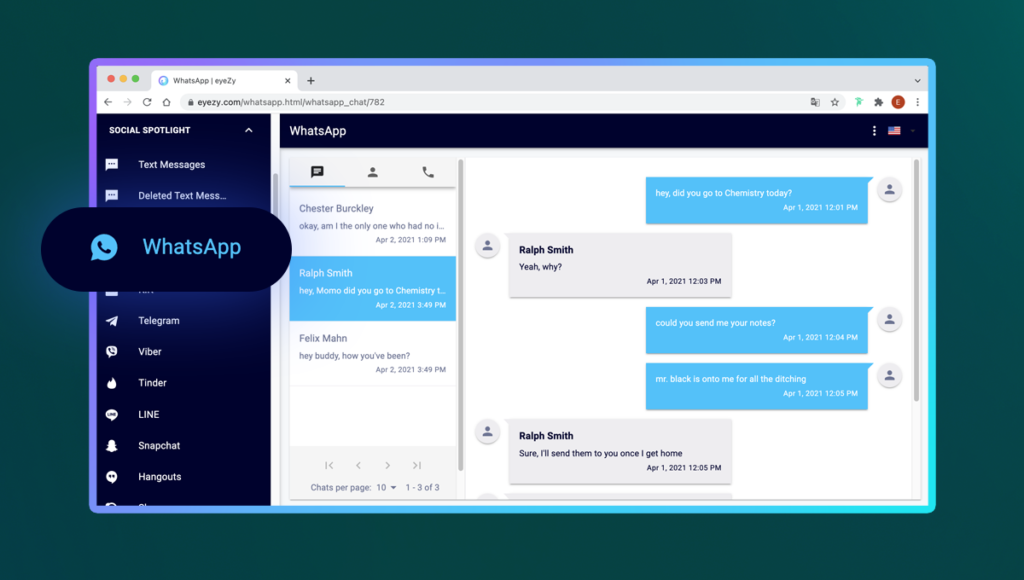 Final Thoughts
If you're bothered with the question, "Can someone see my WhatsApp messages from another phone?" the short answer is "Yes." It means that you also can check another person's activity on WhatsApp remotely.
As you already know, there are multiple ways to do it, and it's up to you which one to choose. Just make sure that the selected method corresponds to your needs and doesn't violate anyone's privacy.