Find out where they're surfing
without making waves.
Browser History Tracking
With Eyezy, you can log in and find out which sites they've visited. And filter out controversial ones.
Website Blocker
Don't want them to visit a specific site, like adult, gambling, or violent URLs? Eyezy can block anything for you.
Screen Recorder
Get a clear picture of everything they're doing. Literally. With Eyezy, you can review screenshots of their activity.
The next best thing to standing over their shoulder.
Actually,
it's way better.
No one wants to stand over their shoulder and see where they're going in their browser. OK, everyone wants to do that. But no one wants to have to deal with the consequences of snooping.
That's where Web Magnifier comes in. It shows you what they're doing in their web browser without actually requiring you to stand over and watch. And you can review their history and bookmarks to gain a clearer picture of their online habits.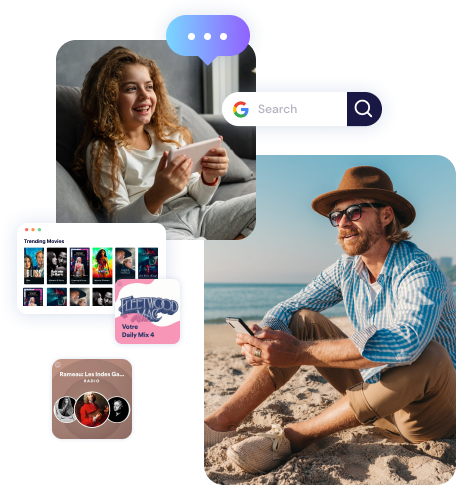 With information at your disposal, you'll know if they're visiting sites they shouldn't and developing online habits that could be harmful.
Try now
There's no better way to gain peace of mind. Period.
Web Magnifier makes it easy to see what they're up to in their browser. But it's just one small part of what makes our parental control app so unique. Baked right into Eyezy is a full suite of innovative tools, including Keystroke Capture to show you everything they type and tap, Social Spotlight to let you see what they're saying on social media, Magic Alerts to let you know where they are as soon as they get there, and so much more.
See everything, everywhere:
Just log in from any browser. Easy as that.
Get started