Eyezy

Family Kit
With the ability to monitor up to 3 kids, it's the only app you need to make sure everyone in your home is safe.
GET FAMILY KIT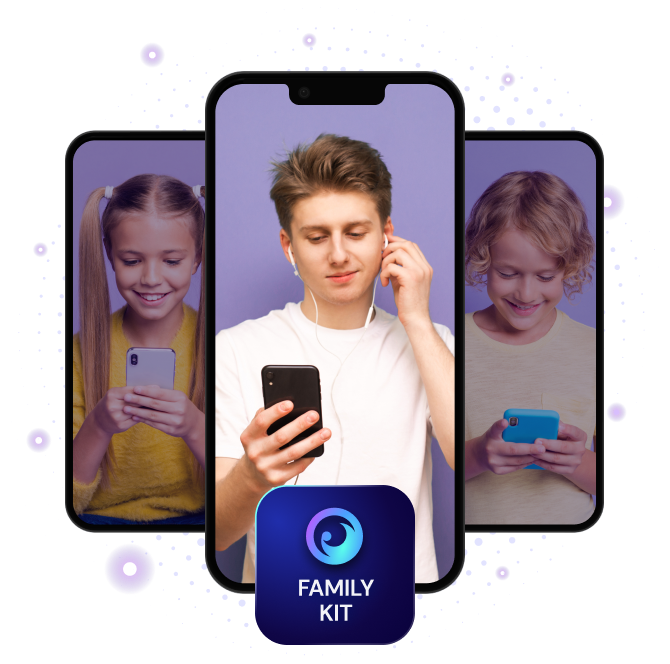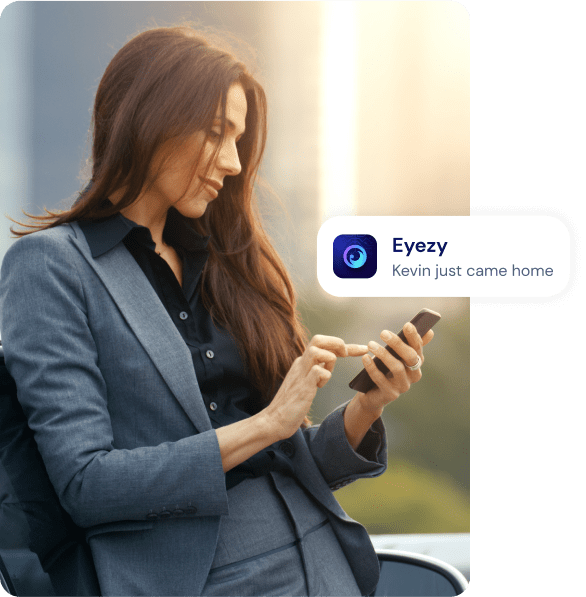 Keep tabs on 3 family members
Whether they use iPhone or Android, you can monitor all of them with one Family Kit plan.
Keep more of your money
We've made the Eyezy Family Kit super affordable. It's way cheaper than buying 3 separate licenses.
Stress-free setup
It's so easy to set up Eyezy Family Kit. And we're here to help you get up and running
Should you monitor your kids?
Underage drinking. Hanging with the wrong crowd. Cyberbullies. You never know what kind of bad influences will creep into your kid's life. Find out how Eyezy can help you find out and steer them in the right direction.
try eyezy
Achieve total visibility with our powerful solution.
Eyezy Family Kit comes packed with a multitude of powerful technologies.
No need to root
Enjoy the best social media monitoring without having to root their Android.
No need to jailbreak
Get up and running fast without having to jailbreak their iPhone.
KeyLogger
See everything they type, effortlessly. If their finger hits the keyboard, you'll know what they're typing.
Location Tracking
Find out where they are in a snap. You'll have access to their real-time location and past locations too.
Live Demo
Prefer to kick the tires before you buy? Play around with the Eyezy Family Kit live demo.
Global Reliability
We're available all over the world, so you can count on Eyezy to work almost anywhere. And we offer support in 17 languages.
Zero Limits
Take unlimited snapshots of their phone in use with Screenrecorder and capture even more with Keylogger
Totally Invisible
You'll feel like a ninja. Eyezy Family Kit works in hidden mode, so they'll have no clue they're being monitored.
Remote Assistance
Need help installing, rooting, or jailbreaking? Our VIP team is ready to assist.
GET FAMILY KIT
3 easy steps to get started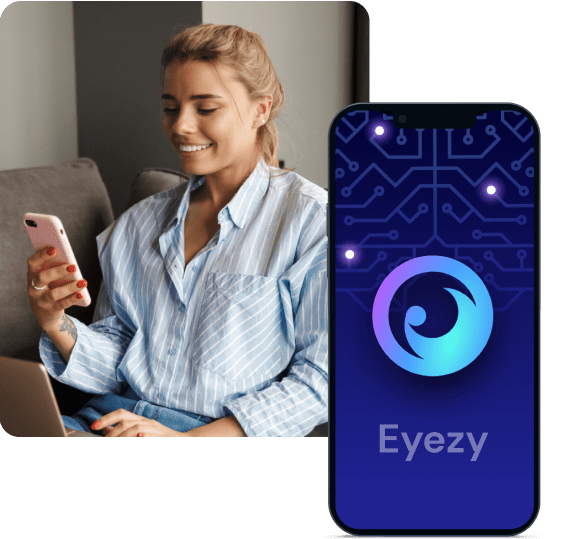 01.
Pick your plan
There's a plan for everyone, including big families. It's easy to find the one that's right for you.
02.
Install Eyezy
Just follow the detailed instructions for your specific device and you'll be up and running in no time.
03.
Find out what's going on
Log in to your Eyezy dashboard and see practically everything that's on their phone.
FAQ
What is Eyezy Family Kit?
Eyezy Family Kit is exactly what it sounds like — Eyezy for families. While the regular Eyezy app works on a single device, the parents kit app is designed for parents with more than one child. If that's you, you're in good hands because Eyezy Family Kit lets you monitor up to 3 kids with one single plan.
How many kids can I monitor with Eyezy Family Kit?
You can monitor up to 3 kids with a single Eyezy Family Kit plan. Just pay for your subscription once and you'll have the ability to monitor multiple devices. And you can do so from one easy-to-use parent kit app Dashboard.
Can I monitor a mix of Android and iOS?
Yes. If one of your kids uses Android but another uses iPhone, Eyezy family plan has you covered. Just install the app on each of their devices and you'll be good to go.
How much does Eyezy family kit cost?
A lot less than you think. Once you click the purchase link and create your free account, you'll be presented with every single plan so you can make an informed decision. You'll quickly see that Eyezy Family Kit is priced extremely competitively.
What features are included in Eyezy Family Kit?
Every feature available with a single Eyezy plan is available in Eyezy's parent kit app. So if you're looking for the most advanced parental monitoring app on the market (and one that covers multiple devices in one shot), Eyezy Family Kit is your best bet.
Does it work on Android?
Absolutely. We know lots of families use Android, which is why we designed Eyezy Family Kit to work with the latest Android OS. Be sure to check the system requirements before making your purchase.
Why do I need parental controls for iPhone?
Kids can get into trouble on any phone. And when they get into trouble in the real world, their phone often leaves a trail of clues. Having Eyezy family plan can help you find out what's really going on in their world if they use iPhone.