Choose the install method
that works for you.
If only installing every app was
this easy.
We don't believe you should have to jump through hoops just to monitor your kids and keep them safe online.
That's why the Eyezy Friendly Installer is designed to work with you. Whatever device you have and whatever your personal situation happens to be, there's an installation option that works for you.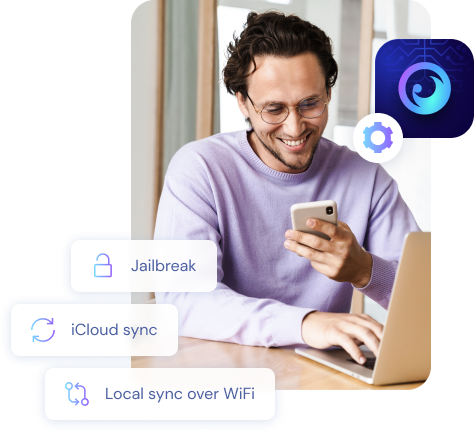 And if you're ever having trouble, we're standing by to help you through it all. But based on how easy and friendly it is, we're willing to bet you won't need our help at all.
Try now
There's no parental control app easier to install than Eyezy. Period.
Friendly Installer means you can get up and running with Eyezy in the blink of an eye. But it's just one small part of what makes our parental control app so unique. Baked right into Eyezy is a full suite of innovative tools, including Keystroke Capture to show you everything they type and tap, Social Spotlight to let you see what they're saying on social media, Magic Alerts to let you know where they are as soon as they get there, and so much more.
See everything, everywhere:
Just log in from any browser. Easy as that.
Get started