Capture every conversation

on their iPhone

Each keystroke is recorded for you to review in your Control Panel.
try eyezy
A world of safety.
All at your fingertips.
Eyezy is packed with everything you need to find out what's going on in their world, wherever and whenever it's happening.
3 easy steps to get started
Pick your membership

We've got plans for every need. Just create your account and choose the plan that's right for your family.

Install Eyezy

Our Friendly Installer will show you everything you need to do to get started. We made it easy for you. And in case you need some help, our 24/7 support is always there for you!

Dig out the info

Log in to your Eyezy Dashboard and discover the truth about those you care about the most. Dispel any doubts in your family relationships and make wise data driven decisions.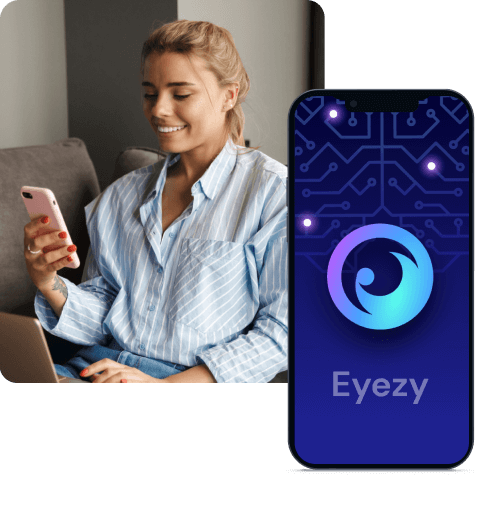 get started now
faq
Can a keylogger be installed on an iPhone?
Absolutely. If you want to capture every keystroke made on their iPhone, you can install a keylogger iPhone solution like Eyezy to find out what they're saying, what they're searching for, and more. But before you download just any app claiming to be the best keylogger for iPhone, always check the system requirements to make sure that it works well with your device.
I thought iPhones were really secure. How is this possible?
Lots of people claim that iPhones are too secure. And they're right. Apple designed iPhone so that you can only install apps from the App Store. And anything on the App Store has been approved and vetted by Apple. But the best keylogger for iPhone is considered the best for a reason. It's because it just works, even with Apple's tight restrictions. However, to get an iPhone keylogger app to work, you'll need to jailbreak your iPhone. Any company claiming that you can install a keylogger without jailbreaking probably isn't being truthful.
Can you install a keylogger for iPhone without jailbreak?
No. You'll need to jailbreak the device before installing an iPhone keystroke logger. But don't worry, it's not as scary as you think. There are all kinds of tutorials online to walk you through it, but if you ever need help, you can get assistance from the provider who sold you the iPhone keylogger app.
Does jailbreaking void my warranty?
According to Apple, yes. If you jailbreak any iOS device to install an iPhone keylogger app (or any other app for that matter), you've voided the warranty. But don't sweat it. It's easy to reverse the process and remove the jailbreak from your phone. Once you do, you'll be able to take your phone in for service. When you're done, you can jailbreak the phone again and re-install a keylogger for iPhone.
Is there a free keylogger app for iPhone?
If you do an Internet search and come across an iPhone keylogger free trial, you're good to go. As long as the software is from a company you know and trust, you should be fine. However, if a company claims to offer a free keylogger iPhone users trust, we recommend you do a little more research. If there's no charge, there's a good chance the app is designed to steal your personal information. We're talking usernames, passwords, credit card info, banking details, you name it. Always choose a paid keylogger iOS solution. Better safe than sorry.
How do I install a keylogger on an iPhone?
It's a lot easier than you think. First, you'll need a jailbroken iPhone. If the iOS device you want to monitor isn't jailbroken, there are simple steps you can take to jailbreak it. Once the iPhone is jailbroken, simply purchase a dedicated iPhone keylogger, or an app like Eyezy that has a keylogger iOS solution baked right in.
After I install a keylogger for iPhone, what do I do?
Just log in to your Control Panel and take a look at what they've been typing. There's a dedicated keylogger section so you can see everything at a glance. Just a few clicks and you'll see everything you need to make better decisions and take action if necessary. It's quite magical when you think about it, especially when you take the time to do your research and invest in the best keylogger for iPhone.
Is there a way to remotely install keylogger for iPhone?
Because iPhone keyloggers require that the device is jailbroken, you can't remotely install a keylogger. You need to have physical access to the device to install a keystroke capture app on any iOS phone. However, if you get an advanced monitoring app like Eyezy, you don't necessarily need to jailbreak your device. Yes, keylogger requires jailbreaking, but there are a number of other monitoring tools that work on non-jailbroken iPhones.
How do I know if there's a keylogger on my iPhone?
There are some steps you can take to find out if there's a keylogger on your phone. If your iPhone isn't jailbroken, then there's likely no keylogger app installed. If your iPhone is jailbroken and you're noticing a significant slowdown in how your device is operating, that could be a sign that you have a keylogger installed on your iPhone. But at the end of the day, you might need to dig a little deeper to find out. Advanced iPhone keystroke capture apps don't really slow down your device. Plus, the app is hidden so it's not easily detectable.
What does the law say about installing a keylogger on my iPhone?
A keylogger is considered monitoring software. If you're using it on your own child, who lives under your roof and is under 18, you don't have to inform them that you're using a iPhone keystroke capture tool to monitor their activity. Nor do you need to inform them that you're installing other monitoring tools on their device. If you're using such an app for your own personal use, such as to keep track of your own activity, you're perfectly fine to do so. What's more, if you want to use an iPhone keylogger to monitor your employee or another adult, you can do so as long as you have their explicit consent. Keep in mind, however, that laws are constantly changing, and they vary from region to region. So, before you install an iPhone keystroke logger, check your local laws.
See everything, everywhere:
Just log in from any browser. Easy as that.
Get started