A Telegram tracker
tells you more
You won't believe what you can see on Telegram when you have Eyezy in your corner.
try eyezy
A world of safety.
All at your fingertips.
Eyezy is packed with everything you need to find out what's going on in their world, wherever and whenever it's happening.
3 easy steps to get started
Pick your membership

We've got plans for every need. Just create your account and choose the plan that's right for your family.

Install Eyezy

Our Friendly Installer will show you everything you need to do to get started. We made it easy for you. And in case you need some help, our 24/7 support is always there for you!

Dig out the info

Log in to your Eyezy Dashboard and discover the truth about those you care about the most. Dispel any doubts in your family relationships and make wise data driven decisions.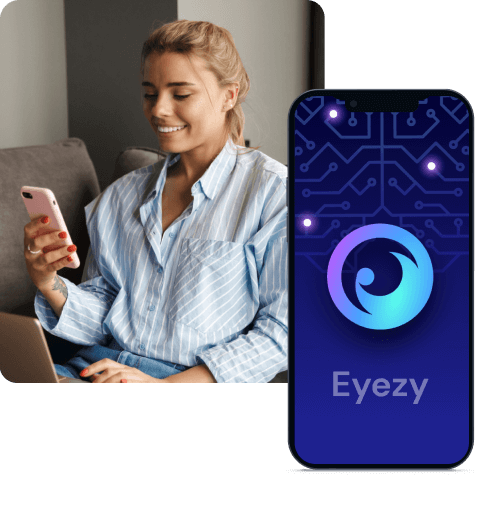 get started now
faq
Can Telegram be tracked?
The short answer is yes. When you use a Telegram online tracker, it's so easy to find out what they're saying on the popular instant messaging app. To do so, you need to install a Telegram tracker app like Eyezy. Once everything's set up, tracking them on Telegram is as simple as firing up your Control Panel and reviewing their chats.
What can you see when you install a Telegram tracker?
Telegram tracking lets you see their Telegram conversations. That means if they're having secret conversations you don't approve of, you can find out. And because you deserve to have the best information at your disposal, you won't just see messages. You'll also see the time and date each message was sent and the name of the person who sent the message.
How do you track someone on Telegram?
If you're wondering how to track someone on Telegram, you'll definitely want to get a full-featured app like Eyezy. It lets you see their conversations, plus it lets you find out their location at any given time. It really is the ultimate tracking tool.
How do you read other people's Telegram messages?
First, you need to install a Telegram tracker, like Eyezy. It's an easy app to install. Just choose your subscription, pay for it, and check your email for install instructions. Then, set it up on the device you want to track. In no time, you'll be able to pop in and see what they're up to on Telegram.
Is it possible to see someone's location on Telegram?
That depends on the Telegram online tracker you're using. If the app includes a location tracker, you can find out their location, even if they're not using Telegram at the time. That's because apps like Eyezy include tracking services that let you see their location at any given time, even if they're not currently using Telegram — or any other app for that matter.
Can I see a Telegram user's contact list?
Absolutely. With a Telegram tracker like Eyezy, you won't just see their conversations when you log in to your Control Panel. You'll also see their contacts, so you can easily find out if they're chatting regularly with people who you might not know— or might not approve of.
Can I install a Telegram tracker knowing just their phone number?
That would be incredible but knowing how to track Telegram messages involves a little more than punching in someone's phone number. To be able to see their Telegram messages, you'll need to install a Telegram monitoring app on their phone. Once installed, you can see their messages remotely from your personal Control Panel.
Is it legal to track someone on Telegram?
While you can't track Telegram activities on complete strangers, you are legally entitled to use a Telegram tracker on your own children if they are under the age of 18. Always check your local laws to confirm that this is the case before using any sort of tracking app.
What else can a Telegram online tracker do?
Lots, actually. If you get an app like Eyezy, you can also check out their other social media conversations. So, no matter where they're chatting, you can peek in on the conversation without being noticed. You can also do things like see their location on a map, get location alerts, find out if they're using any controversial words in chat, and so much more.
I see options for free Telegram trackers. Are they any good?
If a company is selling you a free app to track them on Telegram, there's a good chance you're being scammed. Remember, if it's free, it might be too good to be true. That's because many free Telegram monitoring apps come with a catch — they want money, and they'll do anything to get it. That could be stealing your personal information and selling it to the bad guys. Or it could mean installing sketchy software on your computer to steal your personal information, like your credit card number. There's nothing wrong with a Telegram tracker that offers a free trial, but if the app claims to never ask you for money, you should definitely stay away.
See everything, everywhere:
Just log in from any browser. Easy as that.
Get started