A phone keylogger
tells you everything
See each keystroke and find out what they're saying. And when they're saying it.
try eyezy
A world of safety.
All at your fingertips.
Eyezy is packed with everything you need to find out what's going on in their world, wherever and whenever it's happening.
3 easy steps to get started
Pick your membership

We've got plans for every need. Just create your account and choose the plan that's right for your family.

Install Eyezy

Our Friendly Installer will show you everything you need to do to get started. We made it easy for you. And in case you need some help, our 24/7 support is always there for you!

Dig out the info

Log in to your Eyezy Dashboard and discover the truth about those you care about the most. Dispel any doubts in your family relationships and make wise data driven decisions.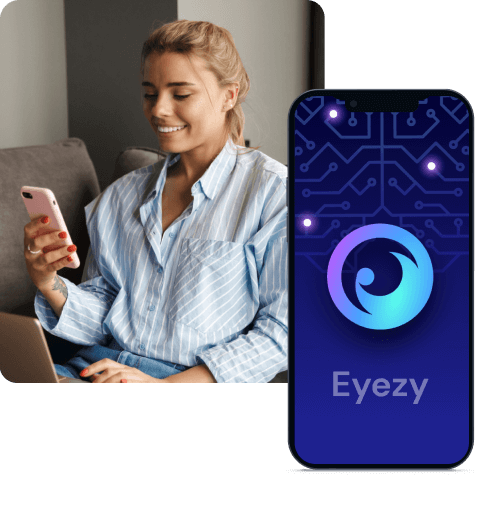 get started now
faq
What is a keylogger used for?
A keylogger app can help you monitor their activity and ensure they're staying safe. In a nutshell, a keylogger captures every keystroke and sends it to your personal monitoring account. It's a great way to find out if they're in danger. With the Eyezy keylogger solution, every keystroke is sent through the air to your account, so you can keep tabs on their activity. At a glance, you'll know if they're having conversations with people they shouldn't be talking to. And you'll know if they're saying things that could get them into trouble, even with people that you approve of.
How do I install a keylogger on someone's phone?
To install a phone keylogger, you need to invest in a monitoring app that comes with a keylogger tool. This feature is usually called a keylogger, but it might also be listed as a keystroke capture tool or something else. Once you've installed the monitoring app with the keylogger, you should have direct access to the keystrokes they've typed on their device, including in chat, on the web, or pretty much anywhere else.
I've seen advertisements for free keylogger for Android solutions. Are they good?
For the most part, there's nothing wrong with an Android keylogger app that offers a free trial, followed by a paid subscription. But usually, when something is free, it's too good to be true. That's especially the case with Keylogger for Android software. More often than not, these keyloggers don't have the right kind of security and encryption to keep your information safe and secure. Or they exist solely to steal your personal information, like credit card details and banking info. Bottom line? Stay away.
Can I install a keylogger remotely on Android free?
When you get a keylogger for phone monitoring, there's usually no extra charge to install it on Android. For example, when you purchase Eyezy, you get a Keylogger Android solution that works out of the box, so you don't have to pay extra just to install it on your Android. Beware of iPhone-only keylogger apps that charge extra if you want to install it on Android too.
Where can I find a free Android Keylogger?
As we mentioned earlier, there are lots of free keylogger Android apps, but you need to be careful with which one you choose. Some apps could be dangerous. We suggest looking for the best keylogger for Android solution, even if it costs money. These solutions often offer free trials or money-back guarantees, so you can essentially use the keylogger app for free without worrying about cost in case it doesn't work out.
How do I use a Keylogger on Android?
When you install the best keylogger for Android, there's really not much you need to do. Once you're up and running, every keystroke is automatically sent to your Control Panel. Just log in and you'll be able to scroll through their device and discover exactly what was typed on their phone. It really is that simple.
Does a keylogger work on all cell phones?
If you're looking for keylogger Android apps but you also have an iPhone, you'll definitely want to find a solution that covers all operating systems. Eyezy is a great option because it works on Android and iOS, including on jailbroken or rooted phones, and devices that are factory fresh. But remember, in some cases, not all features are available for all solutions, so always be sure to make sure your device meets the requirements.
Can I install a keylogger remotely?
Definitely. Once again, you'll need to make sure your device meets the requirements. In some cases, the best keylogger for Android solutions will let you install a keylogger without having physical access to the device you want to monitor. In other cases, you may need to get hold of the device you're monitoring to set everything up.
What's an undetectable keylogger for Android?
It's exactly what it sounds like — an Android keylogger app that can't be seen by the person you're monitoring. That means as they hit each letter on their device, they won't know that it's being magically sent through the air to your monitoring account. Remember, for a keylogger to be undetectable, the monitoring app icon needs to be hidden from their screen. What's more, you need to make sure that the so-called undetectable keylogger for Android that you're choosing doesn't slow down their device. An app that hogs a phone's resources could help the person you're monitoring realize that something's not quite right on their device.
What's a hidden Android keylogger?
Great question. For the most part, undetectable and hidden are used interchangeably. If you're looking for a hidden Android keylogger, you're trying to find one that they won't be able to detect. Remember, advanced Android users who understand the inner workings of an OS might be able to do some digging and realize that there's a keylogger installed on their device. That's why it's important to opt for an advanced solution like Eyezy. It's an easy way to make sure they won't know what's up.
Can I install an Android keylogger without rooting the phone?
That depends on what Android keylogger solution you've purchased and the type of device you're using. In many cases, rooting their Android phone isn't required for you to monitor their device, but always check the system requirements of the monitoring service you're using before jumping in.
See everything, everywhere:
Just log in from any browser. Easy as that.
Get started