Discover Plans Breaker
Are they making plans you don't approve of?
We have a plan to fix that.
Try now
See it in action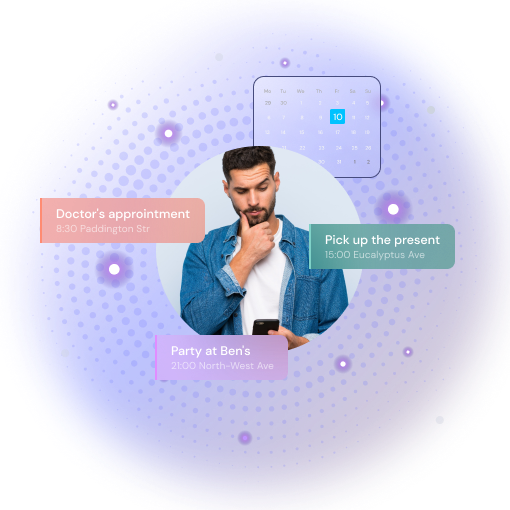 Know where they're going

before they head out the door.
Finally, a simple way to
get the inside scoop

on

what they've got planned.

You want to give them the freedom they deserve to live their life. But you also don't want them getting into trouble, or going somewhere they shouldn't be going. Good news — Plans Breaker has your back.

It gives them the freedom to make plans with friends and enjoy their life, all while letting you in on what they're doing, where they're going, and who they're going with.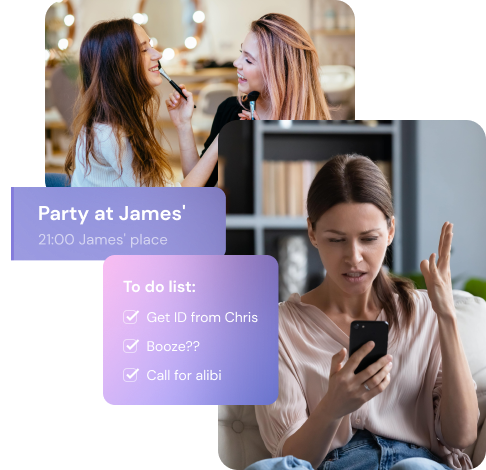 One click and you can see the events in their calendar, the websites they've visited, and the notes they've taken. Stitched together, you'll have a clear picture of what's coming up next in their life.
Coupled with the other powerful tools that are part of Eyezy, you'll gain a clear picture into what's happening in their digital world. And in their real world too.
Try now
There's no better way to find out about what they're up to. Period.
Plans Breaker is only a small slice of the parental control pie. Baked right into Eyezy is a full suite of powerful tools, including Keystroke Capture to show you everything they tap and type, Social Spotlight to let you see what they're saying on social media, Magic Alerts to let you know where they are as soon as they get there, and so much more.
See everything, everywhere:
Just log in from any browser. Easy as that.
Get started