Put your feet up. Scrolling through their phone is a
piece of cake.
Finally, a simple way to view their pics, videos, and apps.
There's so much on their phone. Selfies they've taken. Videos they've captured. Apps they've installed. And that's just the start. Don't forget about all the pics and videos they've found online. Or stuff that their friends sent them through chat — now all saved on their phone.
Scrolling through everything can be a daunting task, especially if you don't have access to their device. That's why we created Files Finder. Just log in to Eyezy and you'll see all the important stuff that's on their phone.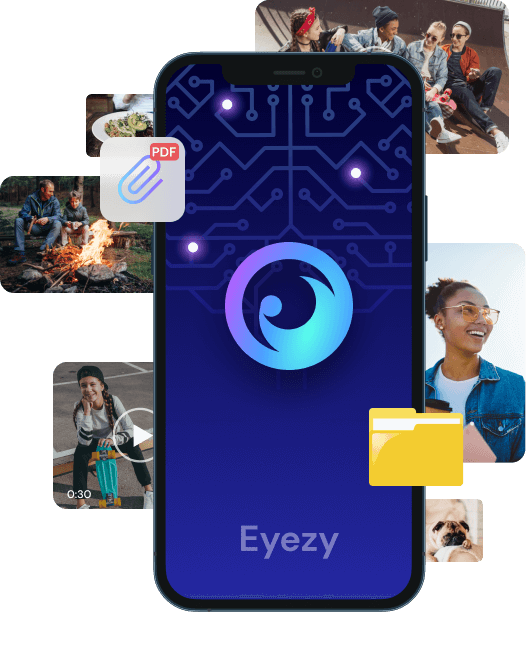 It's a great way to make sure they're not storing anything controversial that could get them into trouble — or using apps you don't want them to use. It's ridiculously powerful and super simple to use. See for yourself.
Try now
There's no better way to see their pics, videos, and apps. Period.
Eyezy's Files Finder is a game-changer. But it's just one small part of what makes our parental control app so special. Baked right into Eyezy is a full suite of powerful tools, including Keystroke Capture to show you everything they type and tap, Social Spotlight to let you see what they're saying on social media, Magic Alerts to let you know where they are as soon as they get there, and so much more.
See everything, everywhere:
Just log in from any browser. Easy as that.
Get started