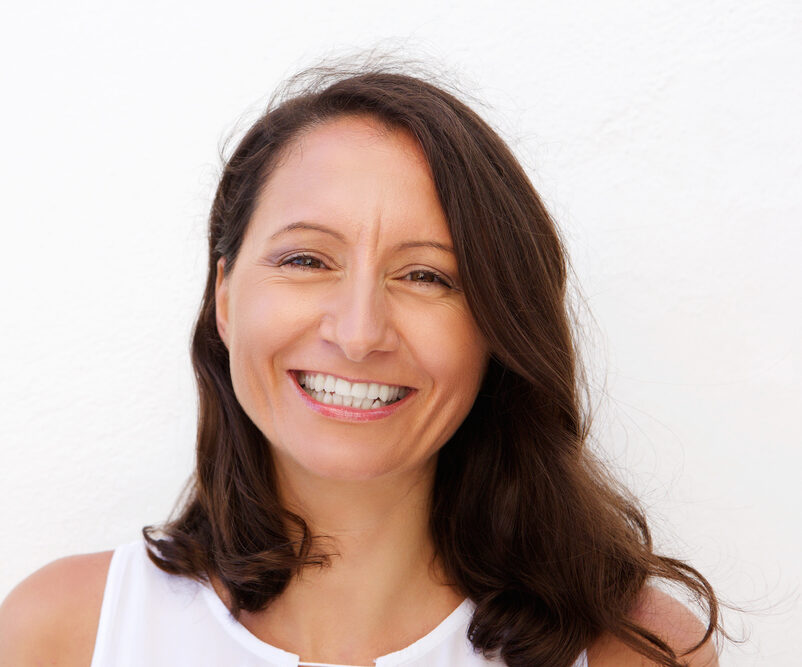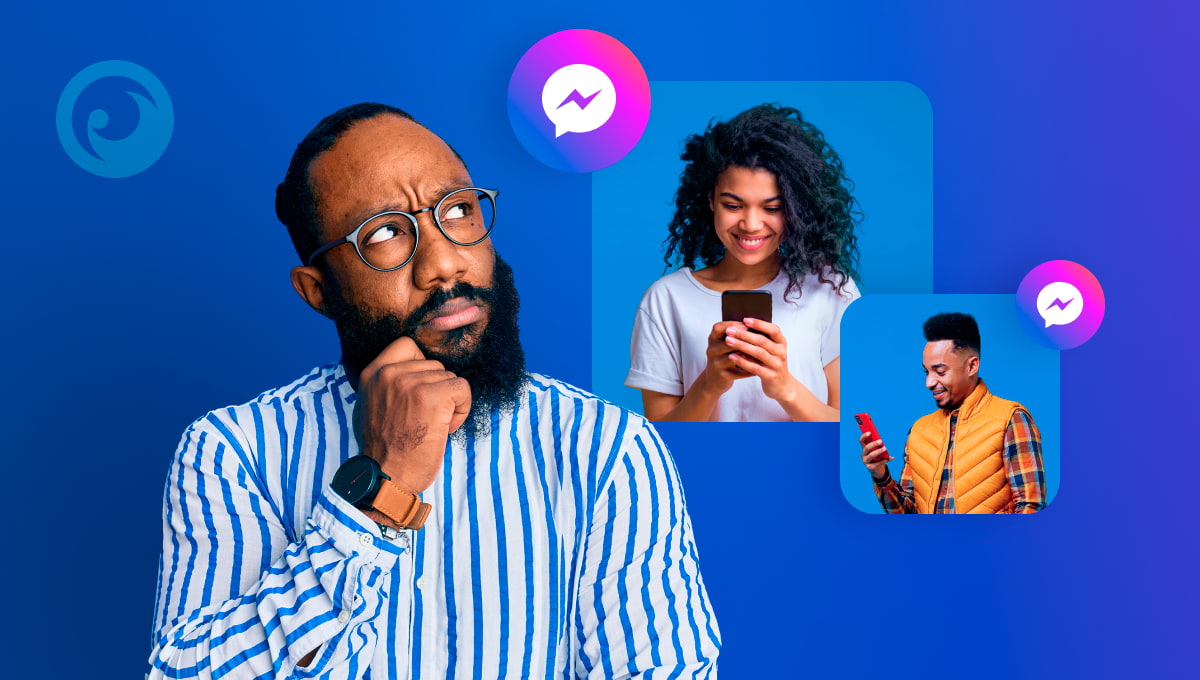 Are you concerned about what they're saying on Facebook Messenger? We don't mean to alarm you, but you should be. Billions of people are on Facebook, and your child is just one message away from danger. That's why knowing how to log into someone's Facebook Messenger without them getting a notification is so important.
Remember, anyone can contact them on Facebook. That includes strangers who are up to no good. And that includes their own peers who are determined to cyberbully them.
It's so bad that in a recent study, 77% of online harassment victims said that they've been harassed on Facebook. And in another study, 70% of teenagers confirm that someone has spread rumors about them online.
All the more reason why it's worth exploring Facebook parental controls or getting right into their chats on Facebook Messenger straightaway. If you're feeling alarmed, we've got you covered with four ways to read someone else's messages on Messenger.
Table Of Contents
Method #1: Get Eyezy
If you log into someone's Facebook Messenger will they know you're reading their messages? With the above methods, they might. That's why we recommend getting Eyezy. The monitoring app lets you see what they're saying on Messenger through a feature called Social Spotlight. And they'll never know about it.
To get started, simply buy an Eyezy subscription. Then follow the instructions in your inbox (Eyezy will send you an email as soon as you pay, with instructions tailored to their device type).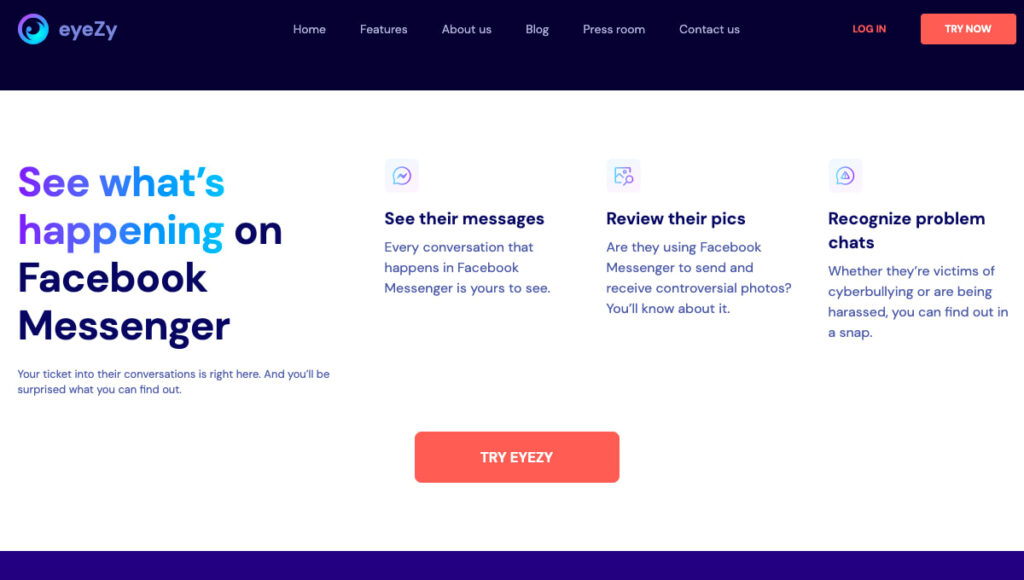 Once you've installed Eyezy, you'll never have to search for how to secretly log into someone's Messenger again. Just log in to your Eyezy Control Panel and head to Social Spotlight in the left nav bar.
There, you'll find Facebook Tracking. Just click it to see all their Messenger conversations. You can even see every single one of their Facebook Messenger contacts, so you'll know who they chat with frequently.
Method #2: Try Their Mac or PC
If they're logged in to Facebook on their Mac or PC, you can log into someone's Facebook messenger without having to log in yourself. Just open a web browser and head to Facebook. If they're still logged in, you won't be asked for their credentials, and you'll be able to see all their chats.
Method #3: Look for Their Username and Password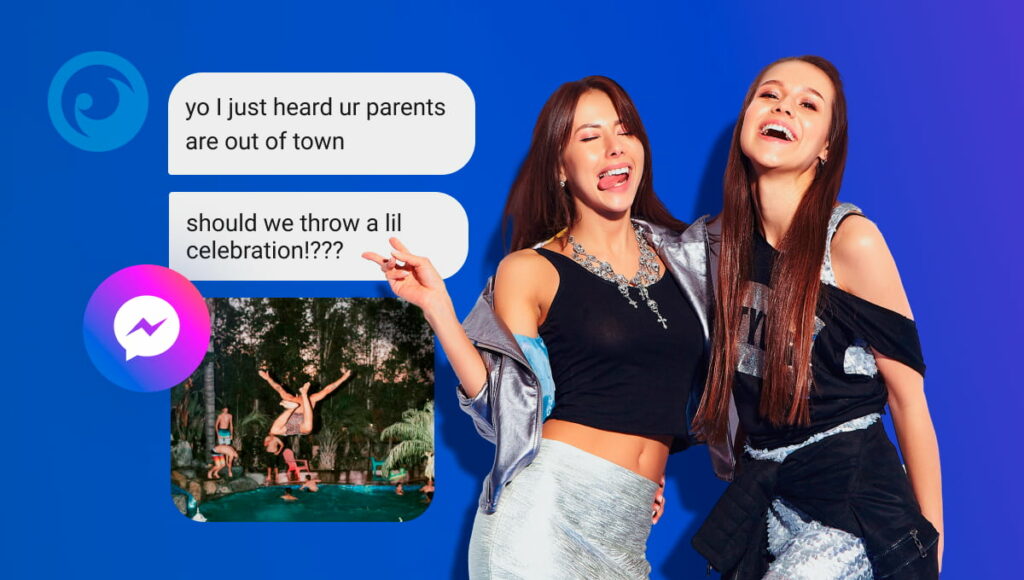 Are they logged out of Facebook on their Mac or PC? If they store the usernames and passwords for their favorite sites in their browsers, you might be able to get into someones Messenger by following a few steps. Here's what you can do if they have a Mac.
In Spotlight, search for Keychain.
Open Keychain Access.
In the left navigation bar, click Login.
In the search bar at the top, type Facebook.
Find their username in the list, and then click it.
In the window that opens, check the Show password box.
Enter their Mac password, and then click OK.
That's it. Their password will now show up in that window. If they use a PC, you can use Credentials Manager to find their password.
Method #4: Reset Their Facebook Password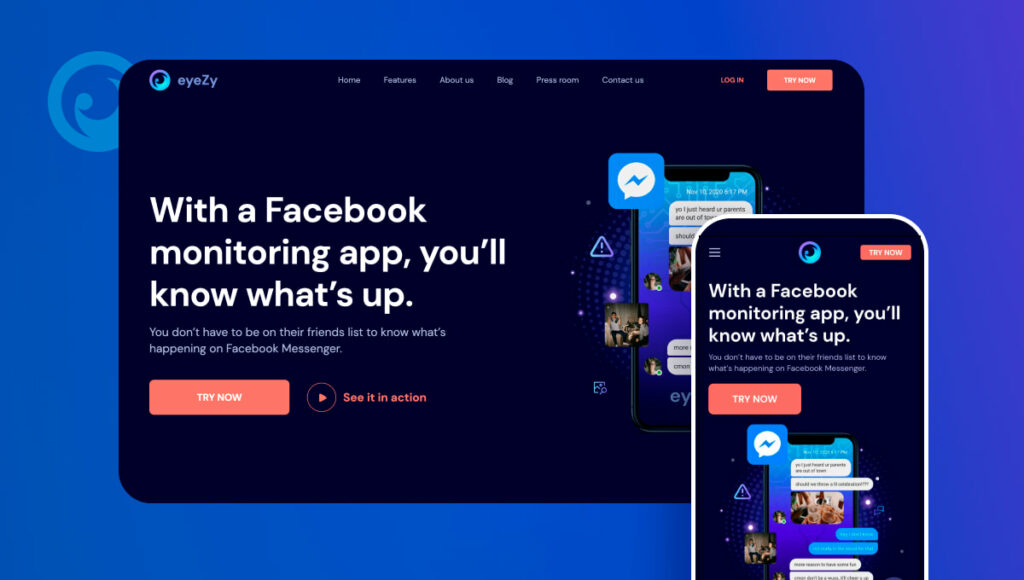 Still can't find their password? You can reset it from the Facebook homepage. Just enter their email address and Facebook will send out a password reset link. If you have access to their email, just follow the instructions to get back in.
Heads up for this one. If you use this method to read someone else's messages on Messenger, they'll be logged out of their Facebook account when you change their password. What's more, if they have 2-factor authentication turned on, you won't be able to log back in.
Do They Use Other Chat Apps? Eyezy Has You Covered
Social Spotlight doesn't just show you how to log into someones Facebook messenger without them getting a notification. It also lets you do the same thing for so many other chat apps. So if they use WhatsApp, Telegram, Viber, Tinder, Line, Snapchat, Instagram, Tinder, or others, you can view their messages in Eyezy too.
That means whether you want to know how to see someones Facebook messages, Snapchat messages, or Instagram messages, Eyezy is your monitoring hero.
One More Thing…
Eyezy is designed for parents who want to protect their children, not for people who want to monitor other adults. In most jurisdictions, you have the right to monitor your own child if they're under 18 and living with you under your care. Of course, before figuring out how to bypass Facebook Messenger, you should check your local laws.