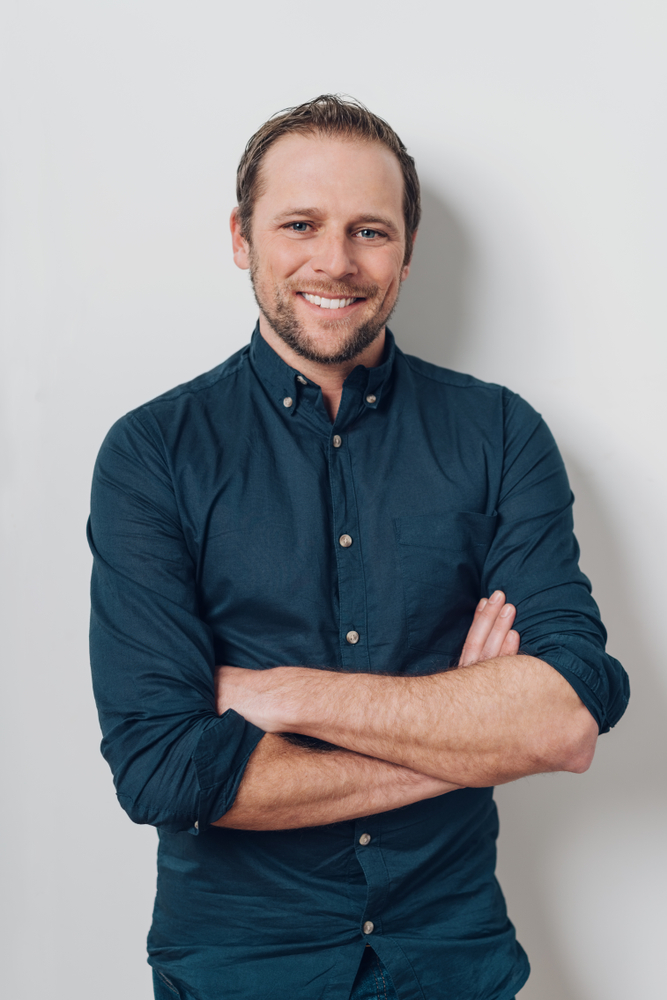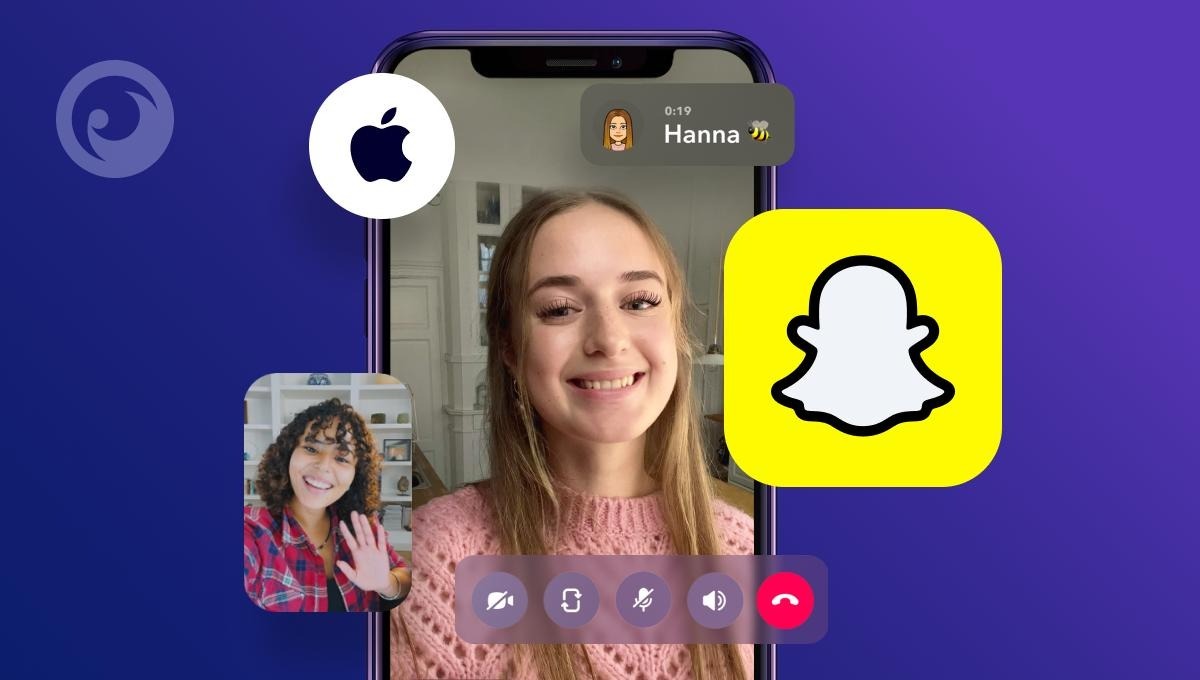 Snapchat takes first place in the list of teens' most favorite apps, slightly overtaking TikTok and Instagram. These apps are pretty similar, with one major difference: Snapchat stories are auto-deleted after 24 hours. The same will happen with sent images after opening.
The auto-deleting feature and funny faces your kid makes while sending snaps give a false impression of Snapchat safety. In reality, this innocent chatting can lead to something dangerous. So, you might wanna know how to monitor Snapchat on iPhone. But let's take one step at a time.
Table Of Contents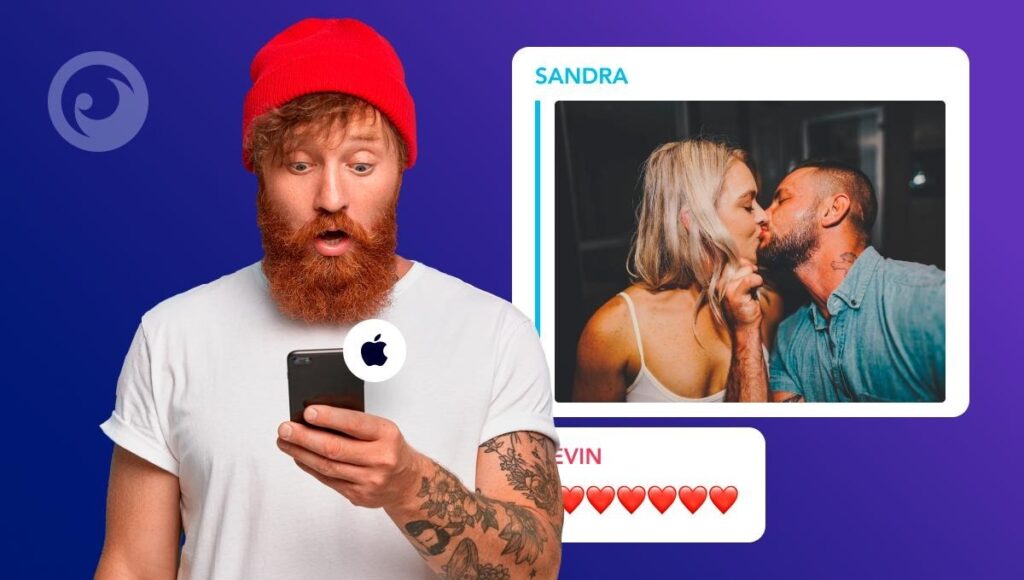 Statistics show that users spend, on average, 49.5 minutes a day on Snapchat. During this time, they'll be able to open an app at least 30 times and also send 34.1 snaps. What is the secret of such success, especially among kids?
The idea of Snapchat creation is rather simple. Two Stanford University students decided that emoticons couldn't reflect real emotions to the full extent. So, they've designed an app where you can simply take photos, choose filters, and add some stickers. All set and sent.
Here are some other reasons why kids love this app so much:
Snapchat can be a safe place where kids can be themselves. 
With apps like Facebook and Instagram, kids can experience social pressure. Reviewing photos of perfect bodies and skin might give a wrong impression of what they should look like. This will lead to them spending hours editing photos and feeling nervous about followers' feedback. Meanwhile, Snapchat allows kids to look cool just by posting pictures that aren't touched-up or auto-enhanced.
Snapchat gives a sense of security.
We've already mentioned Snapchat's auto-delete feature, and now we'll tell you how it works. Let's say your kid sends a snap to his friend. But before sending the snap, they've set a timer up to 10 seconds. This is how much time the recipient has to view the picture before the message "self-destructs". Another argument why children feel safe sending anything they want is that Snapchat notifies them if someone takes a screenshot of their photo.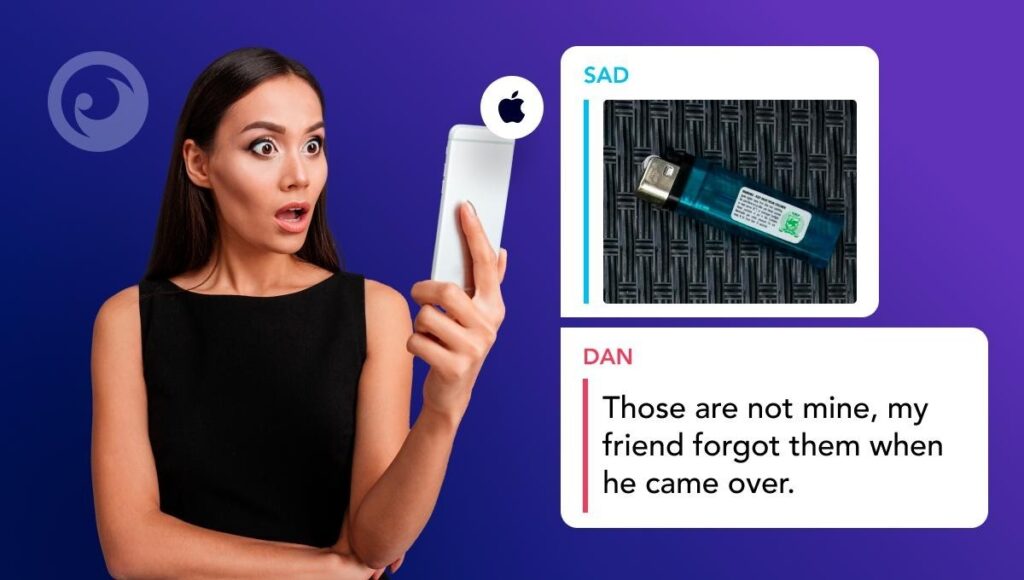 Warning: The sense of security Snapchat gives is fake. 
Features like auto-deleting and screenshot notification can't guarantee that the recipient won't use another phone to catch your picture. This is what makes the app so dangerous. And although Snapchat has an age limit for children under 13, that doesn't stop underage kids from creating an account using a fake birthdate.
As a parent, you should also know that up to 25% of users send sensitive content on Snapchat. Such statistics were shared by none other than the app's creators. This can mean that your kid's intimate photos are immune from falling into the wrong hands. So you might wanna know how to monitor a child's Snapchat on iPhone.
How to Monitor My Child's Snapchat on iPhone Using Their Account Info
If you have a trusting relationship with your kid or somehow know their Snapchat credentials, this method is perfect. Username, password, and access to the kid's device are everything you need to check their Snapchat. So, grab their iPhone, and let's get the job done:
Open the Snapchat app.
Click their avatar at the top left of the screen.
Click the gear icon at the top right of the screen.
Scroll down to "My Data" and tap it.
If prompted, log in.
Tap "Submit Request".
After completing these steps, you'll get a letter containing Snapchat data. Note that the letter will be sent to the email linked to the Snapchat account.
How Monitor Child's Snapchat on iPhone Using Eyezy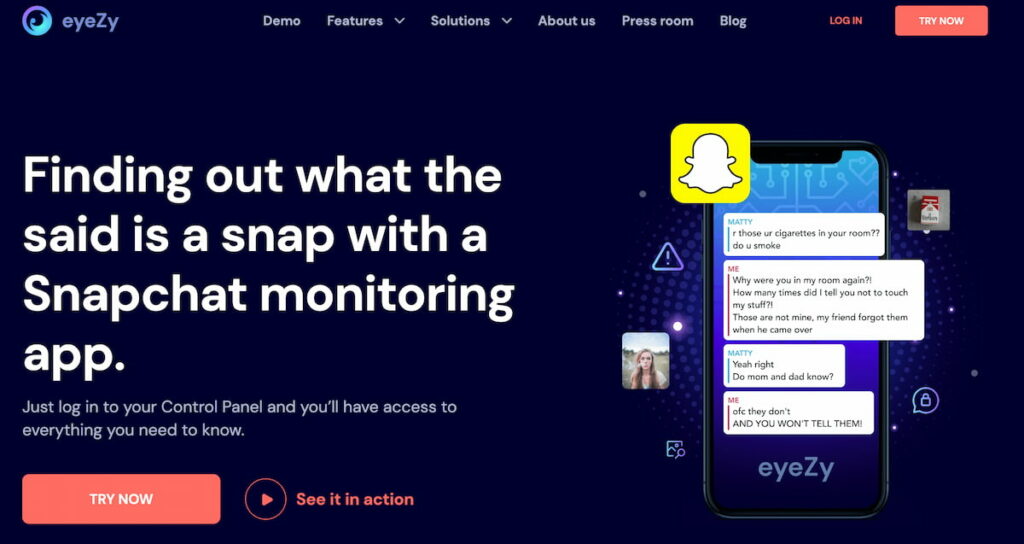 Knowing Snapchat credentials isn't the only way to get the needed data. A monitoring app can be a great alternative. And if you ask what is the best app to monitor Snapchat on iPhone, we say — Eyezy! With this app, you can go far beyond Snapchat monitoring iPhone. You can also track their location, review call logs and media files, and so much more.
Here is a quick guide on how to put parental control on Snapchat:
Take the phone you want to monitor and make sure you know the kid's iCloud credentials.
Activate iCloud backup or check if two-factor authentication (2FA) is allowed on the monitored device.
Sign up with Eyezy.com and choose a subscription that suits your needs best.
Follow the setup instructions sent to your email.
Log in to your Control Panel to monitor Snapchat on iPhone.
Please note that some advanced features aren't unavailable without jailbreaking the targeted iPhone. That's why you should double-check Eyezy feature requirements before purchasing.
How Can Parents Monitor Snapchat Media by Restoring iCloud Backup
iPhone parental monitoring Snapchat can be a lifesaving feature, so going through the process of installing the app is totally worth it. By the way, Eyezy provides services to help non-tech-savvy parents with this.
But if you are looking for another method to review a kid's Snapchat message history, restoring backup files from your kid's iCloud can be a good choice.
The main requirements here are the same as for previous methods: you'll need their iCloud credentials and access to their iPhone. Follow the step below to restore Snapchat backup files:
Go to Settings, scroll down, and tap General.
Choose Reset > Erase All Content and Settings.
Restart the device.
Log in with your kid's Apple ID and password when on the setup interface.
When you are on the Apps and Data screen, tap Restore from iCloud Backup.
View your kid's chatting history.
All these methods have been tested and work well. You just have to choose the one that is best suited for you.
Last Thoughts
It's only up to you to decide whether to allow your kid to use Snapchat. If you do, make sure they know about the danger it entails like sexting or cyberbullying. And you can always keep an eye on their online activity with Eyezy.