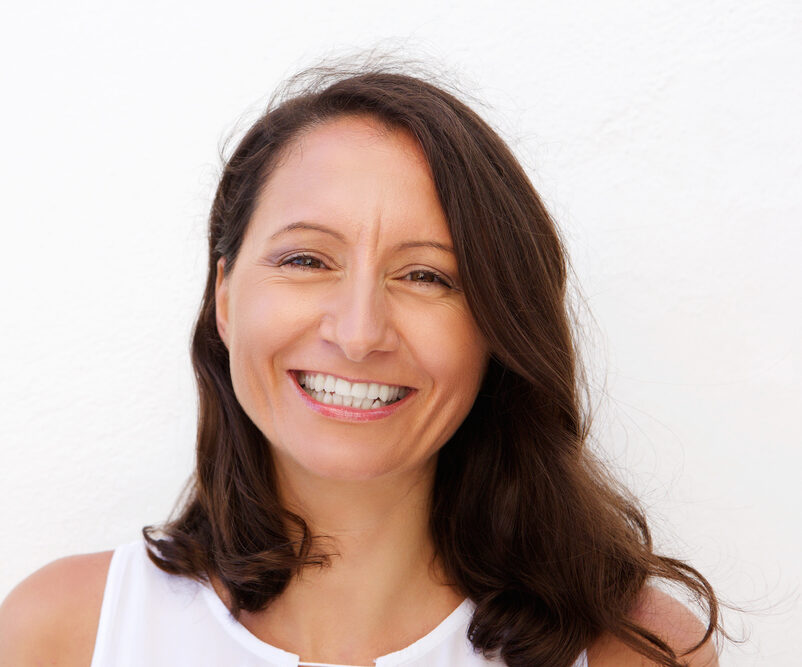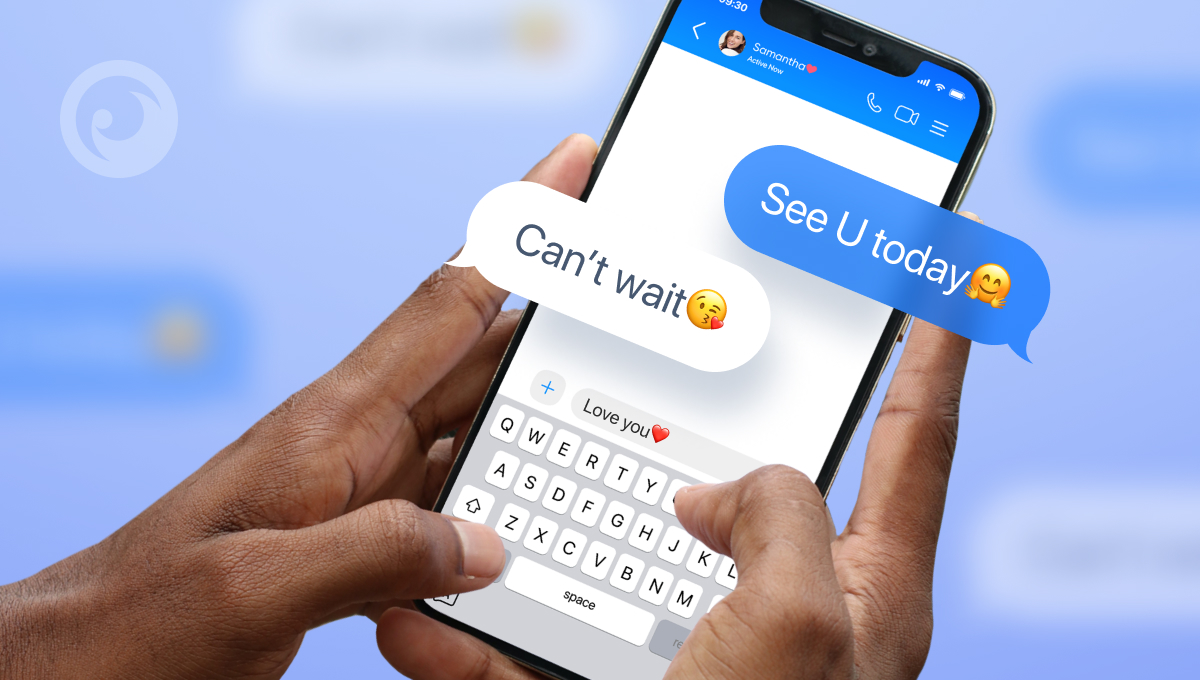 Have you ever wondered if it's possible to monitor the text messages of someone else's phone, or maybe you're a worried parent who wants to keep an eye on their child's text messages?
Well, the answer is — yes, it's possible! All you need is a text message monitoring app installed on your phone.
And now, we'll introduce you to five of the best text message monitoring apps to get messages from another phone so you can find the perfect one for your needs.
Table Of Contents
Why You Need a Text Tracking App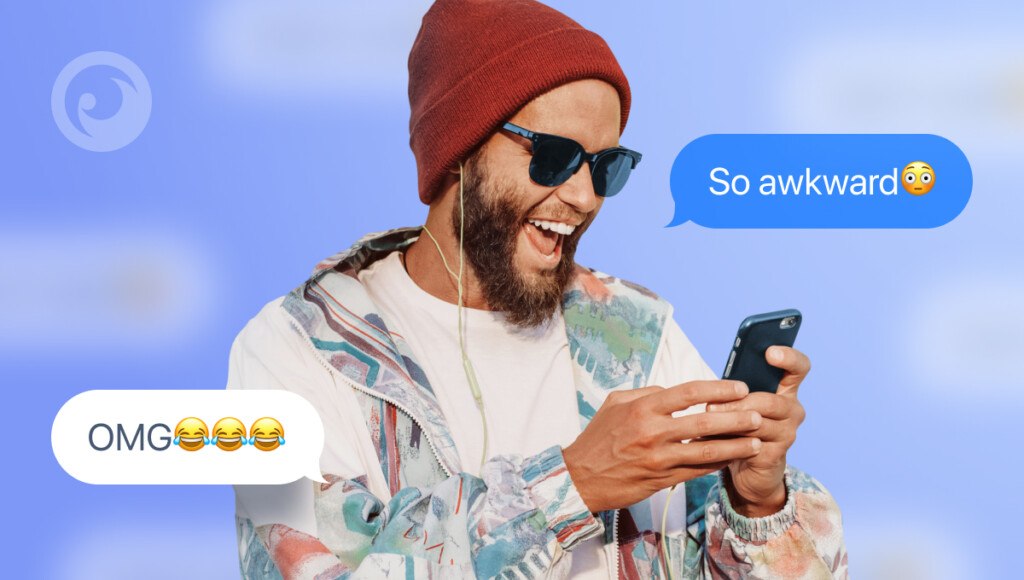 Here are a few reasons why you might find a text-tracking app useful:
Keep an eye on your kid's texting habits: As a parent, you want to make sure your child is safe and not getting into any unsafe or inappropriate conversations.
Monitor your employee's communication: If you're an employer, it's important to ensure your team is using company resources responsibly and not engaging in any shady activities.
Stay in control of your messages: Sometimes, you just want to have a clear overview of your texting history and keep everything organized.
A text monitoring app can really come in handy for all of these situations. It's like having an extra pair of eyes, helping you stay informed and in control.
5 Apps on How to Get Text Messages From Another Phone Sent to Mine
When you're selecting apps, you consider features, price, and effectiveness, right? But to genuinely trust message tracking, take a moment to dive into all the information we've gathered just for you here.
1. Eyezy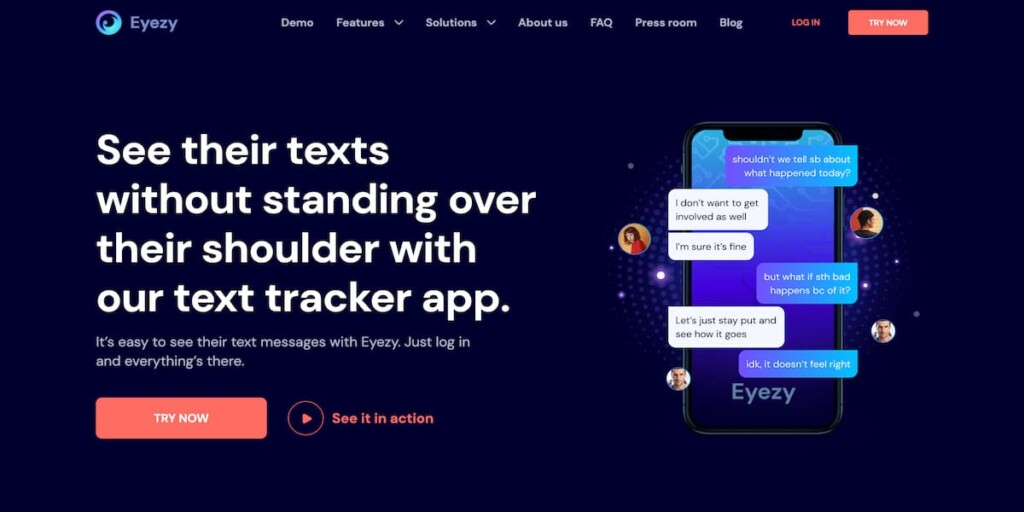 Eyezy is rocking the market with its awesome text message monitoring features. With Eyezy, you can easily view text messages sent and received from another phone. Get everything like timestamps, contact names, and phone numbers — it's all there!
The app comes with an easy-to-use dashboard that provides complete visibility of the target device. Moreover, the app works on iOS and Android devices, so you don't have to worry about compatibility issues. Eyezy is one of the most preferred text messages tracking apps due to its user-friendliness.
How it works: After installing Eyezy on the target phone, all the text messages and other data are forwarded to your device via a secure server. You can then log in to your Eyezy account and view the messages.
2. mSpy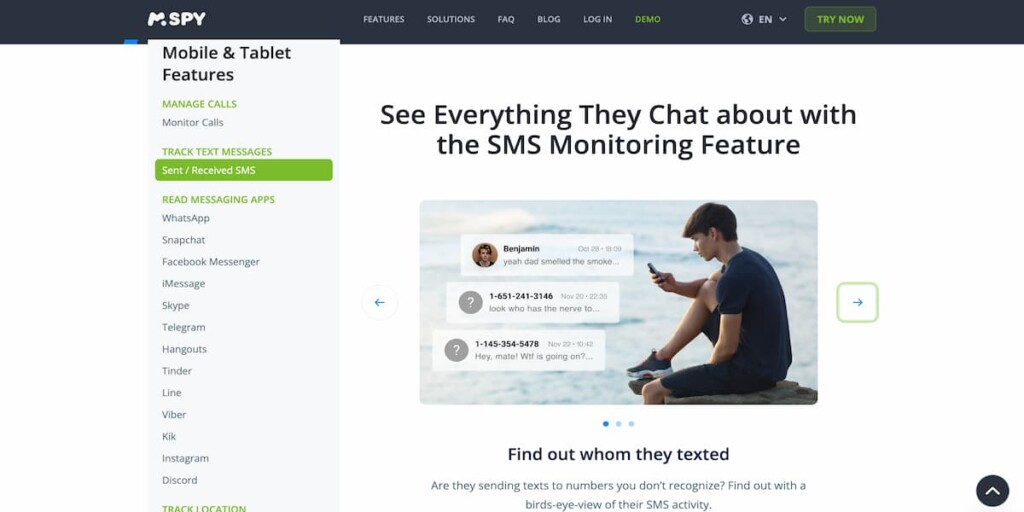 mSpy is another powerful tool in this category. Once installed on the target device, it monitors and sends the information to your mSpy account. You can access these details from your dashboard.
The app boasts an organized presentation of data, real-time updates, and a wide range of features. However, it's unavailable on the App Store or Google Play Store. You have to download it from their official website.
3. Highster Mobile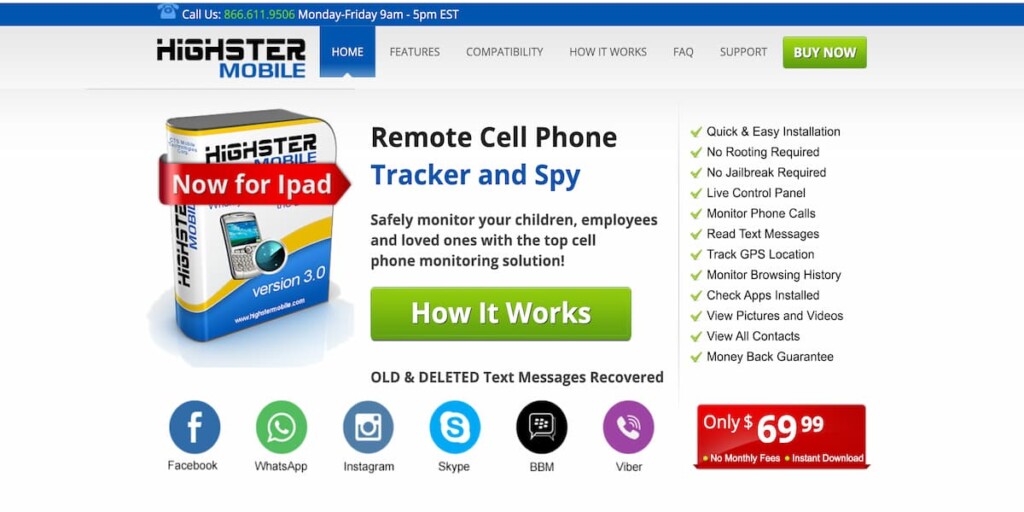 Highster Mobile is a stealthy app that operates without detection. After installation, it hides itself on the target device, and you start to receive texts from another phone to your device. It offers stealth operation and a one-time payment for lifetime access.
Note that some features, like call recording and camera activation, require rooting or jailbreaking the target device.
4. Hoverwatch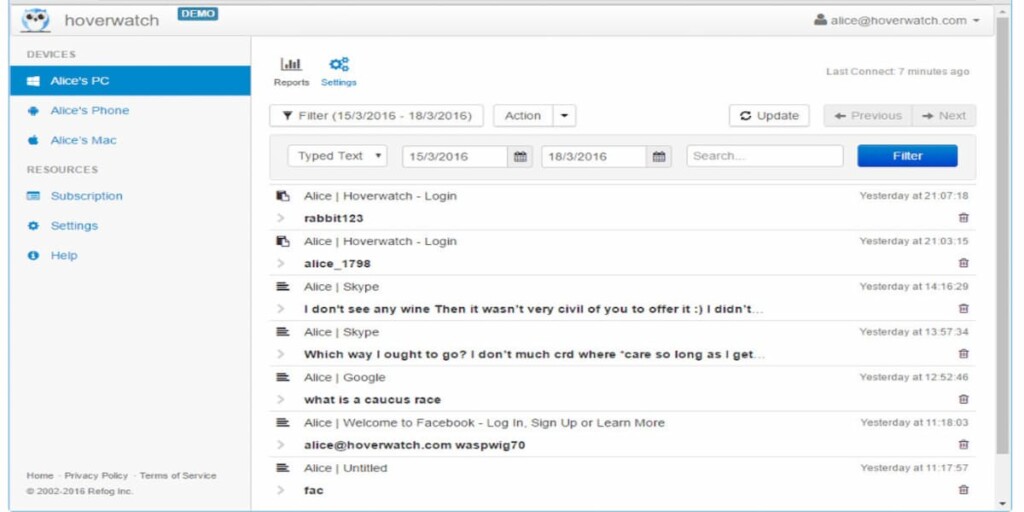 Hoverwatch is another comprehensive solution that allows you to receive calls and texts from another phone. Once installed on the target device, it starts recording and sending data, including text messages, to your Hoverwatch account.
Despite its strengths, Hoverwatch does have some limitations. For instance, it doesn't offer many functions for Apple devices. Its keyboard logger may sometimes fail to capture keystrokes, and it may not provide the level of detail some users might seek.
5. KidGuard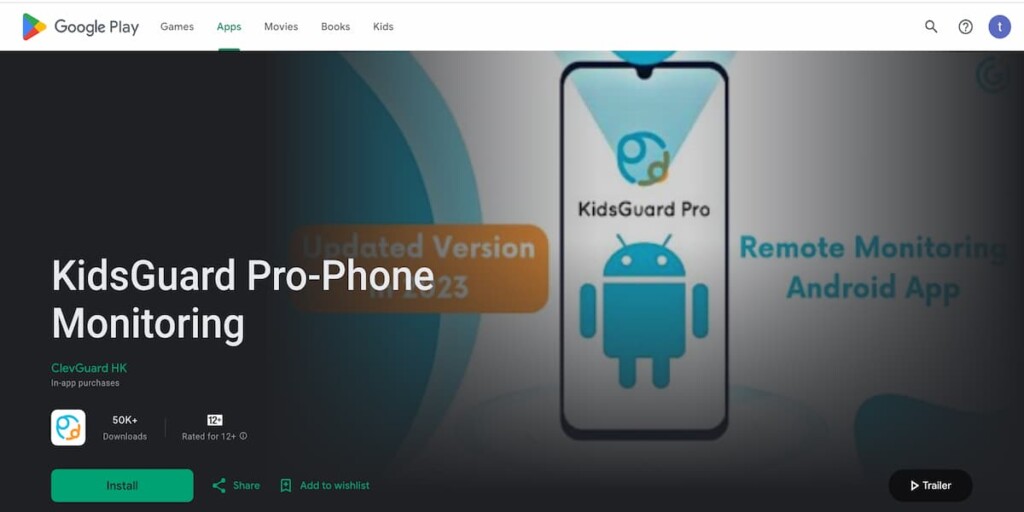 KidGuard is a text message monitoring app that is specifically designed for parents to receive text messages from another phone number. It allows them to keep an eye on their child's text messages, phone calls, and web browsing activity. One unique feature of this app is its emergency feature, which allows children to quickly notify their parents if they're in danger.
While it is generally praised for being lightweight and stealthy, some plans and programs can be quite costly.
Discover the Power of Eyezy: Beyond Text Messages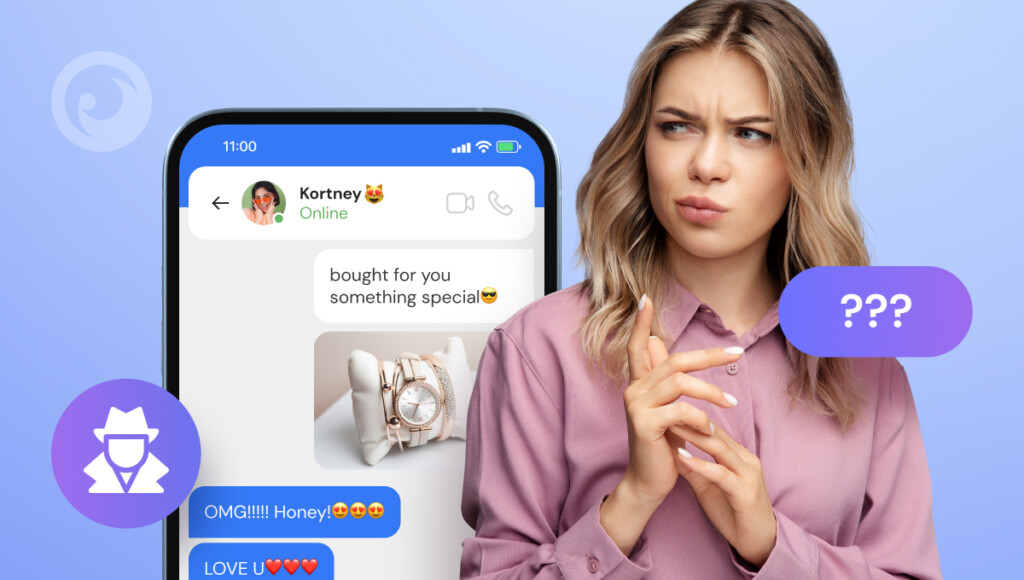 Eyezy isn't just about reading someone else's text messages. It's a comprehensive monitoring solution packed with many features to keep you in control.
With the Phone Analyzer feature, you can easily track call logs, providing valuable insights into who your target device communicates with and for how long. Stay connected and ensure the safety of your loved ones, or track your company devices with Pinpoint —  real-time GPS location tracking.
But that's not all — Eyezy also lets you monitor social media activity with Social Spotlight. From posts and comments to likes, shares, and even direct messages, stay informed on platforms like Facebook, Instagram, and Snapchat. Plus, gain access to browser history, installed apps, and contact lists for complete visibility.
Conclusion
If you've ever wondered, "Can I get his text messages sent to my phone?" Well, we've got the answer for you. When you search online, you'll come across various options, some claiming to be free while others require payment.
But let's be real: if you want to get a full insight into someone else's phone activity, there's no completely free option. However, worry not! There are some compelling apps out there that can provide you with all the information you need to ease your mind.
After checking out numerous options, we've concluded that Eyezy is the ultimate monitoring app. It offers a wide range of features that'll blow your mind. Don't just take my word for it; try Eyezy and see for yourself!