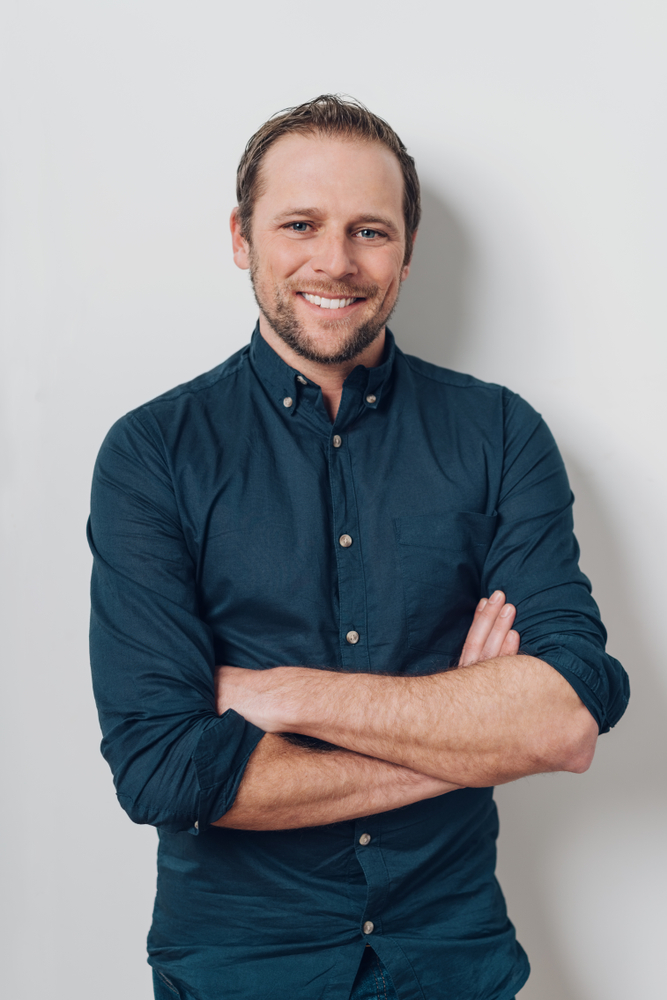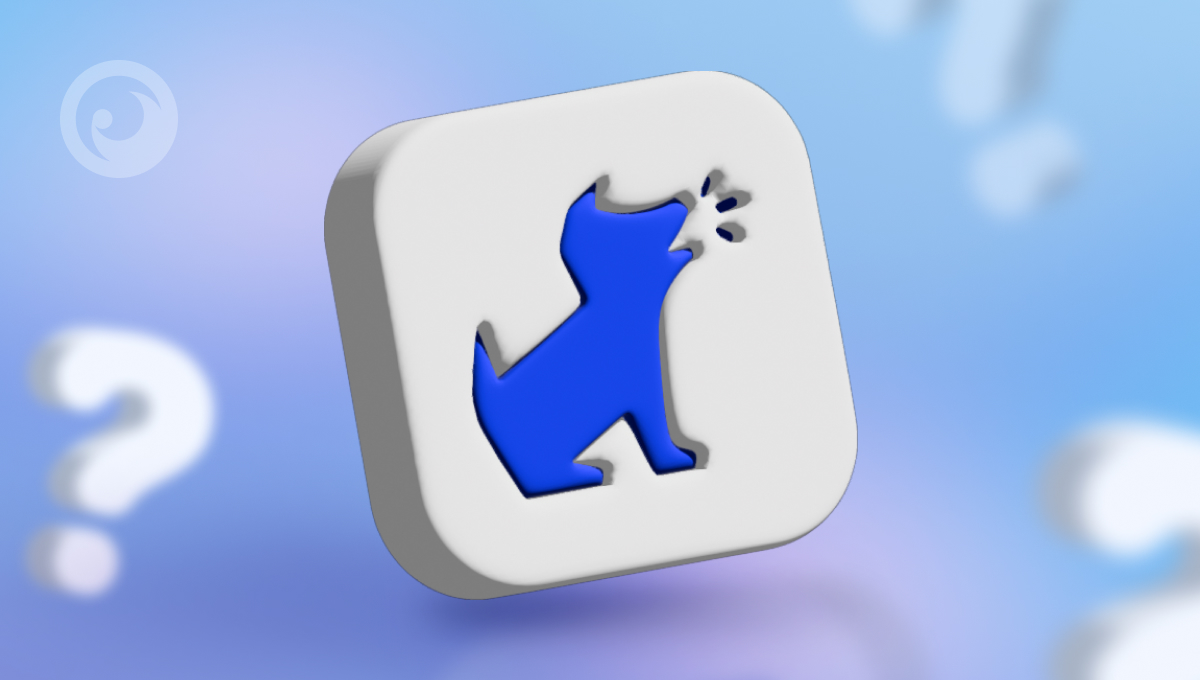 Bark is a popular parental control app designed to help families keep their children safe online. It offers a range of features to monitor their activity and alert parents of potential dangers. What users love about Bark is that it emphasizes the importance of open conversations to help build trust between parents and children.
Rather than solely relying on monitoring and strict limitations, Bark encourages parents to talk with their kids about online safety and responsible internet use. This is why the list of features provided is more limited compared to other solutions.
If you're interested in additional surveillance, there are other options available. We have tested and compiled a list of the top 5 Bark alternatives for you to consider.
Table Of Contents
5 Top Alternatives to Bark
Bark provides users with helpful monitoring features, but most of them might not give enough information for parents to safeguard their kids. Luckily, we have discovered more effective solutions.
#1: Eyezy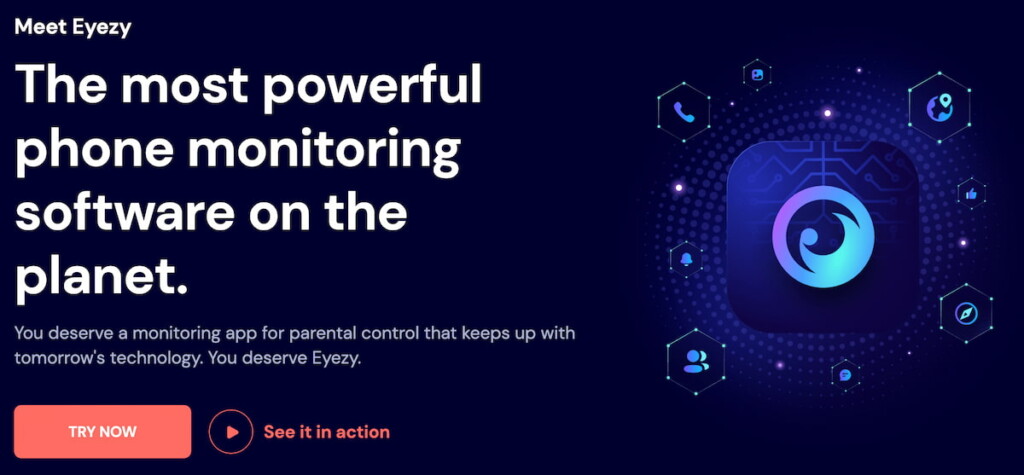 Eyezy is one of the best Bark app alternatives. It provides a much wider list of features, allowing you to see almost all activities on another phone. Rather than describing all the features, we'll focus on the ones that work differently or are unavailable in Bark.
GPS Tracker 
Unlike Bark, which requires kids' permission to share the location, Eyezy lets you view their exact whereabouts on a real-time map. Plus, you can access a 30-day route history in your dashboard. This gives extra protection in case of danger.
Call Logs & Contact List
This is a basic feature that isn't included in Bark. With Eyezy, you can view the complete call history and see the contact list, so you know who they're talking to the most.
Keylogger & Screenrecorder 
These powerful features make Eyezy stand out from Bark, allowing you to see what is being shared and typed in chats or web searches.
iPhone Installation Methods 
While Bark only offers one installation method for iPhone, which is quite complicated, Eyezy has several easy methods. If you don't want to jailbreak a target iPhone, you can install a mobile app from the App/Google Store or use Wi-Fi or iCloud Sync.
#2: Qustodio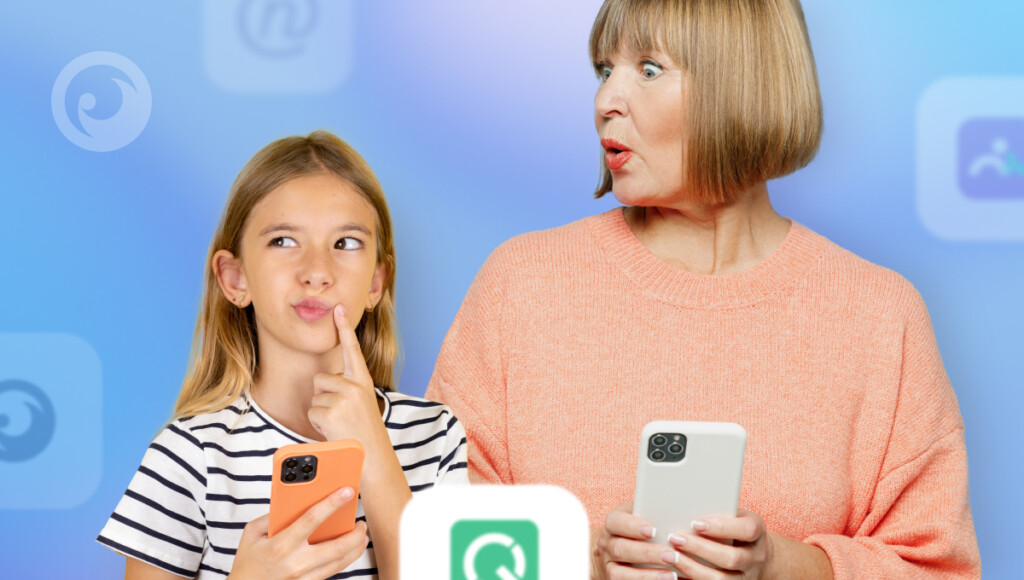 If you're looking for apps like Bark, Qustodio might be a great solution. While both apps offer similar features, there are key differences in how they work.
Calls Monitoring
Unlike Bark, Qustodio lets you view all call logs and set a list of blocked contacts on Android devices.
Web Filters 
While Bark allows you to detect and block specific types of content, Qustodio can limit access to 40 content categories, such as sex, drugs, politics, gambling, news, and more.
Screen Time Management
This feature is presented in both apps. But Qustodio provides screen time features that give more control over when little ones can use their phone. Plus, you can see the amount of time spent on specific apps, set limitations, or block it completely. While Bark only lets you restrict certain apps.
Punic Button 
Qustodio offers quick and easy ways for little ones to notify parents if they are in danger by clicking on the panic button in the app. Meanwhile, Bark doesn't have a similar feature.
#3: FamiSafe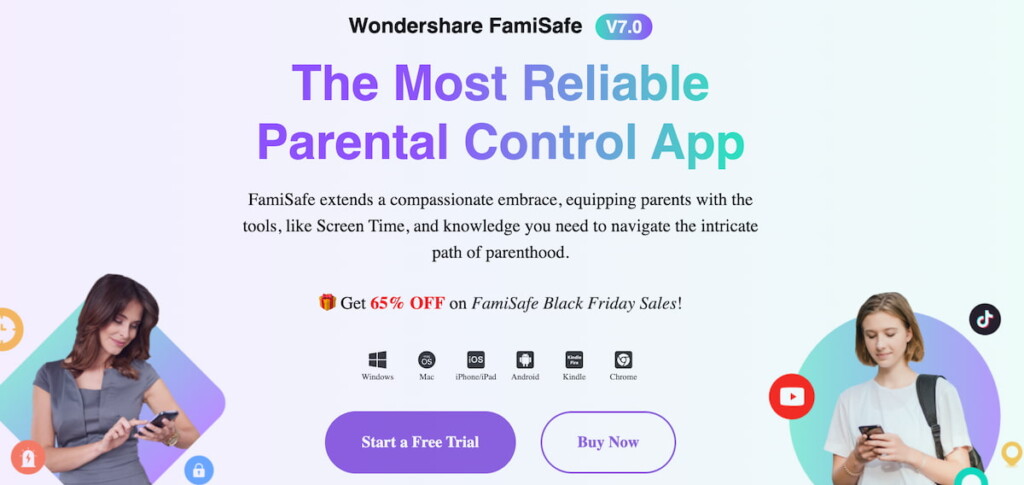 FamiSafe is a monitoring solution often mentioned in reviews as an alternative to Bark. Now, let's see what makes them stand out from each other.
Social Media Monitoring 
Bark lets you monitor 30+ social media and detect harmful content associated with cyberbullying, sexual content, self-harm, and more. Meanwhile, FamiSafe gives insights into 9 apps on Android and 1 app on iOS.
Location Tracking 
Bark requires you to send a location request to your kids, whereas FamiSafe allows you to connect to their device's GPS and track their precise location 24/7.
Screen Time Control
FamiSafe gives you more control over your little ones' phone use. You can set limits and rules for each app. Bark only lets you customize daily time limits to allow or restrict specific apps during chosen periods.
Driving Reports
FamiSafe offers in-depth reports on driving habits, including top speed, average speed, total distance, and more. This unique feature is not available in Bark.
#4: Net Nanny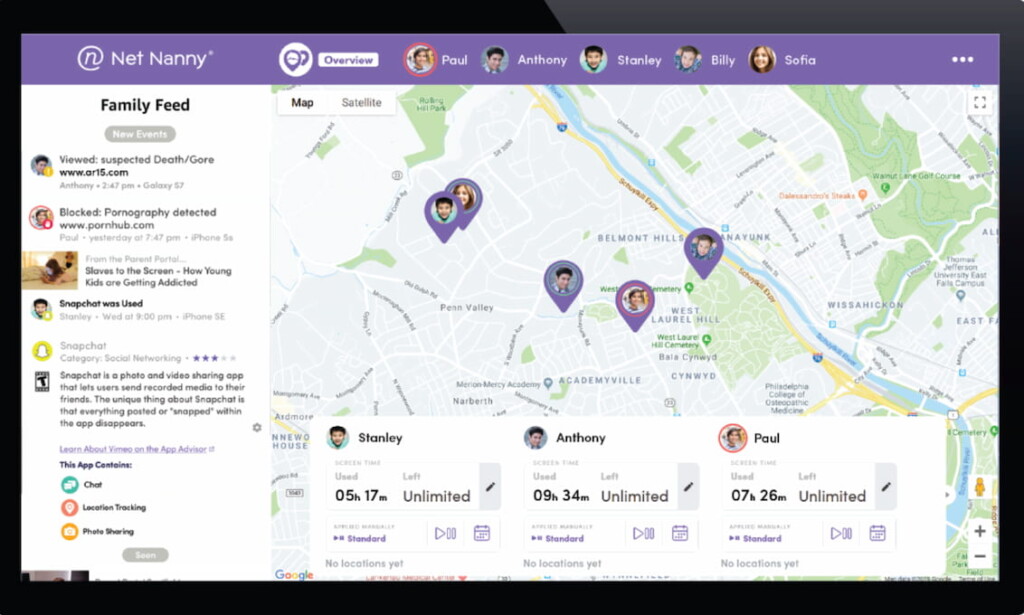 Net Nanny is a great monitoring solution for families with younger kids. It mainly includes content filters but can still be considered an alternative to Bark.
Web Filters 
Net Nanny focuses on blocking porn and adult websites. But when it comes to restricting content related to drug and alcohol use, violence, and bullying, it may not be as effective as Bark.
Screen Time Limits 
Both apps allow you to limit the time spent on apps. But unlike Bark, Net Nanny offers a daily limit for screen time along with a calendar to help you track when and how much time little ones can spend on their phones.
YouTube Monitoring 
With Net Nanny, you can see the name, duration, and date of the videos your kids watch on YouTube. This is something Bark cannot do.
Social Media Tracker 
While Net Nanny has a more limited list of apps to monitor compared to Bark, it still allows you to check some chats for controversial discussions.
#5: MMGuardian

MMGuardian is another monitoring app similar to Bark, which can be used as parental control to see your child's activity.
Installation Methods 
Bark only allows you to install their solution from the website, which might be complicated if you're not tech-savvy. Meanwhile, MMGuardian provides a mobile app that can be easily installed from the App Store or Play Market.
Instant Alerts 
With MMGuardian, you'll receive real-time alerts when the app detects something controversial. Based on user reviews, Bark usually has a delay of approximately 15 minutes. This can have severe consequences when dealing with serious issues like suicidal thoughts, sexual abuse, predators, and so on.
SMS Monitoring 
Bark will only show you text messages that contain dangerous content. If you want to see all the messages they send and receive, MMGuardian is a more suitable option.
Contact Blocker 
MMGuardian allows you to view the list of contacts. You can also block any contacts that raise suspicion. The Bark app doesn't provide this feature.
Last Words on Bark Alternatives
Bark is one of the leading parental control apps available on the market. Although it has many monitoring features, it has some significant drawbacks that make other solutions more appealing.
For instance, you won't be able to access all text messages or see your child's real-time location because they have to check their phone and accept the request. If you want to receive more insights into someone's activity, now you have at least 4 apps similar to Bark to choose from.
All these apps provide distinct features, but Eyezy stands out as the most reliable choice. With over 30 monitoring features and easy installation on both Android and iOS devices, it is an excellent solution for every family.