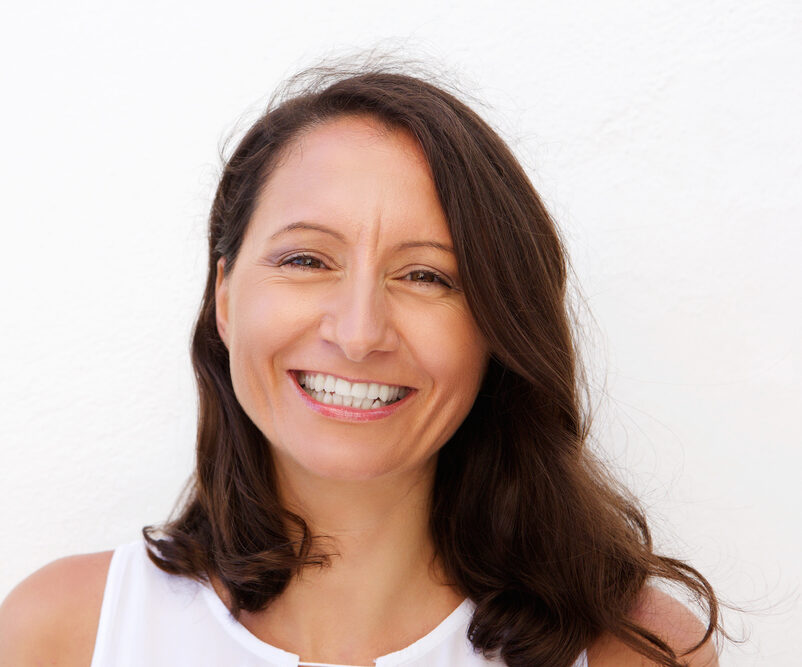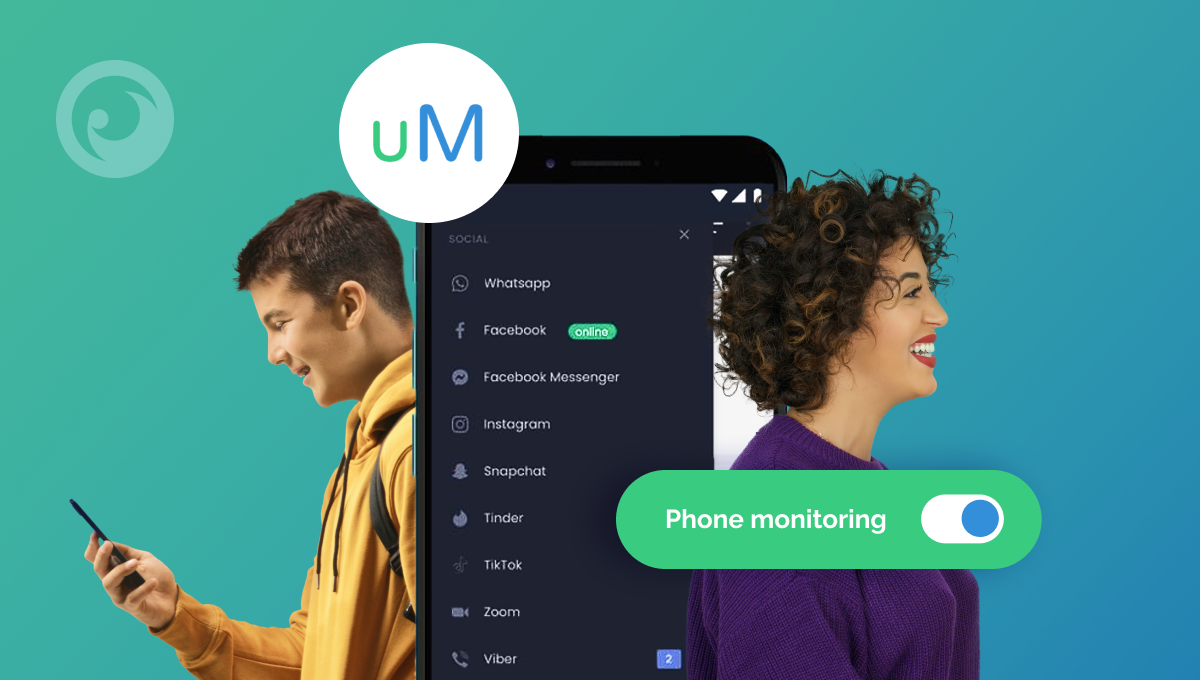 There are a lot of monitoring apps out there. Some good. Some bad. And you know what? The same goes for app reviews. Some sites just scratch the surface, skipping important details that real users actually want to know. Not this uMobix review.
We've put our best reviewers on the case and put the monitoring app through the wringer. Our goal? To help you discover if uMobix lives up to the hype.
Table Of Contents
What You Can Do With The uMobix App
See Who They Called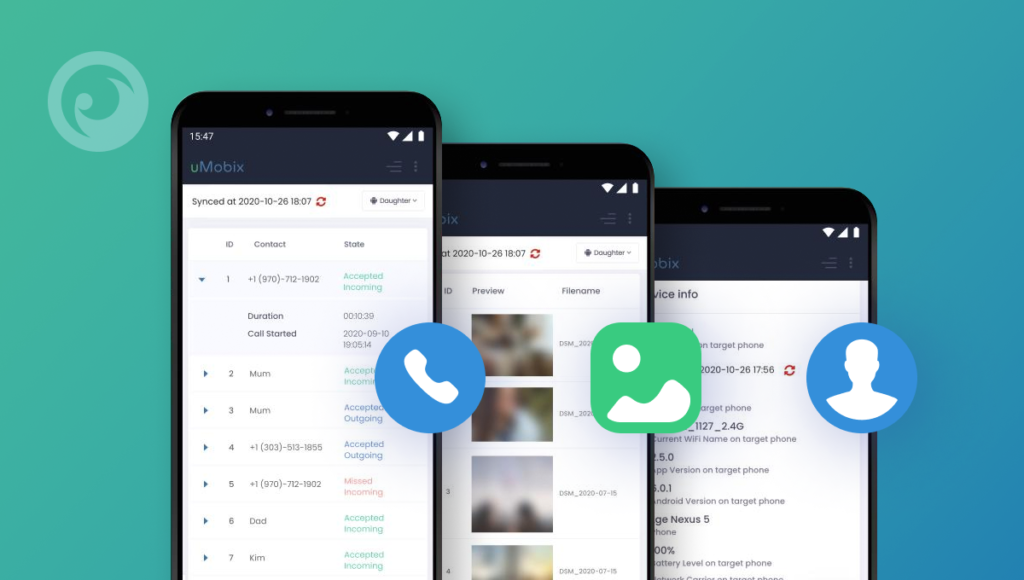 If you're worried about who they're talking to on the phone, the uMobix app can help. It shows you their detailed call history, so you can find out if they're having phone conversations with people you trust and approve of.
Read Their Text Messages
Whether they're on iPhone or Android, chances are they're using their phone to text their friends. uMobix lets you read every message. It's a great way to see if they're texting trusted contacts.
View Their Social Media Accounts
How does uMobix work to keep your kids safe on social media? Pretty well, actually. On iOS, you can see their conversations on Skype, WhatsApp, and Messenger. And uMobix for Android adds WeChat, Telegram, Line, Hangouts, Viber, Kik, and even Zoom to the mix.
See Their Location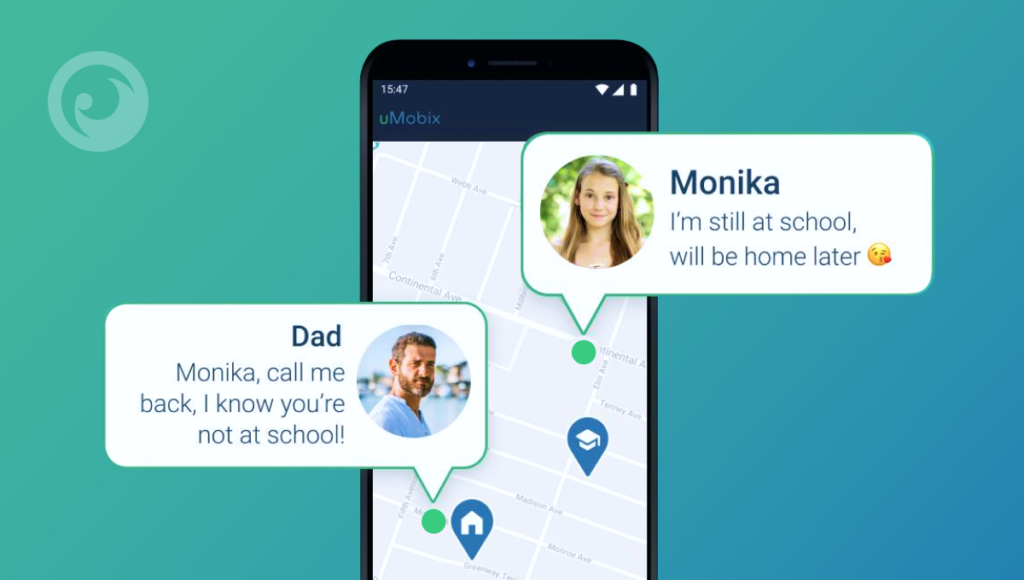 Once you've gone through the uMobix installation, you'll discover how easy it is to see their location history on a map. You'll have detailed information including longitude, latitude, the date tracked, the address, and a map, so you can see a visual representation of their whereabouts.
Access Their Camera and Mic
If you're on Android, uMobix can give you access to your child's camera or microphone, so you can find out what they're seeing or saying at any given time. Note that this feature is not available on iOS.
View Deleted Content
Are they trying to hide something from you? You can find out by viewing their deleted content. It'll still show up in uMobix, helping you understand what they're up to a little better.
uMobix Pros and Cons
Is uMobix legit? You bet. It's a fairly decent monitoring app with a number of useful features. If you're still unsure if uMobix is right for you, consider these pros and cons:
Pros
Great demo
Works on iOS and Android
Lets you view deleted content
Cons
iPhone social monitoring isn't as robust as Android
Expensive plans out of reach for many users
You need multiple subscriptions for multiple devices
Umobix vs. Eyezy: Which Is the Better Tracking App?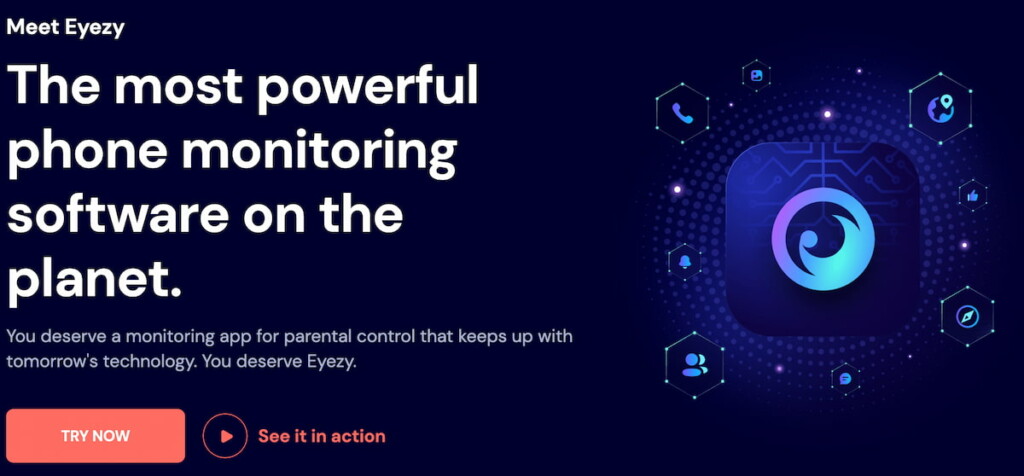 Our uMobix app review wouldn't be complete without comparing it with the industry-leading monitoring app Eyezy. So, how do they stack up to one another? Let's put them to the test in this short head-to-head comparison.
Features
uMobix
Eyezy
Compatibility
Android
iOS
Android
iOS
Pricing
1-month plan for $49.99/mo

3-month plan for $27.99/mo

12-month plan for $11.66/mo

1-month plan for $47.99/mo

3-month plan for $27.99/mo

12-month plan for $9.99/mo

# of devices
One per subscription
Up to 3 with Family Plan
Demo
Yes
Yes
Location tracking
Yes
Yes
Social media tracking
Yes
Yes
Remote capabilities
Yes
Yes
Social Media Monitoring
In this uMobix review, we showed you that the uMobix app lets you read their social media conversations. The feature is pretty impressive, but Eyezy goes a step further by adding additional apps to the mix. For example, with Eyezy, you can see their chats on Tinder and a number of other apps not available in uMobix.
uMobix –

⭑⭑⭑⭑☆

Eyezy –

⭑⭑⭑⭑⭑
Location Tracking
For the uMobix price, we'd expect decent location tracking. And truth be told, overall, the app really does a good job. After you figure out how to install uMobix and set everything up, you can view their location on a map and see their location history with ease.
But Eyezy goes the extra mile with geolocation alerts, letting you know when they arrive at or leave a specific location.
uMobix –

⭑⭑⭑⭑☆

Eyezy –

⭑⭑⭑⭑⭑
Photo & Video Viewer
Kids love to store photos and videos on their phone, especially when they find something hilarious or controversial. And especially if the photos or videos in question were sent through a chat app that supports disappearing messages.
With uMobix, you can view those photos and videos whenever you like. And Eyezy lets you do that too.
uMobix –

⭑⭑⭑⭑⭑

Eyezy –

⭑⭑⭑⭑⭑
What Users Really Think of uMobix
You can read all the uMobix reviews in the world, but hearing from real users is what really counts. Here are some reviews, straight from the mouths of real users. There are additional reviews available online on reputable review sites, so take a look.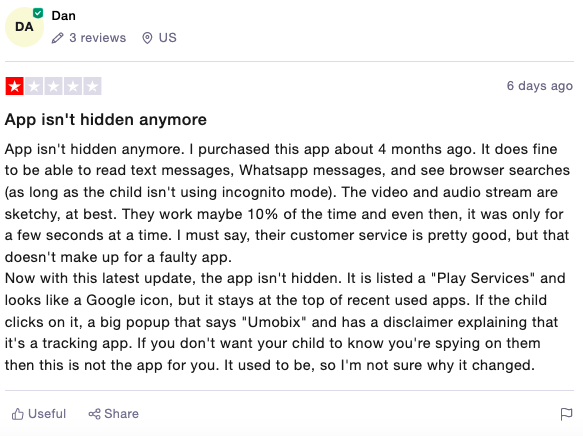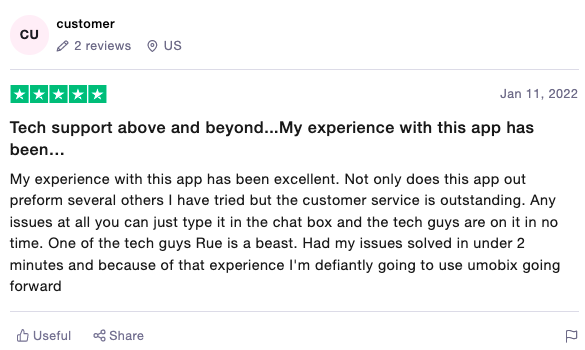 Final Thoughts on the uMobix App
After reading a number uMobix reviews, we hope you found this one really useful. There's a lot to like about this app. Is uMobix detectable? No, which is perfect if you don't want them to know you're using it. And while the uMobix pricing can be a bit expensive, you get a lot of bang for your buck.
If you're still on the fence, we recommend checking out the Eyezy demo. You might discover that it has more of the features you really want. And Eyezy is the better option all things considered.