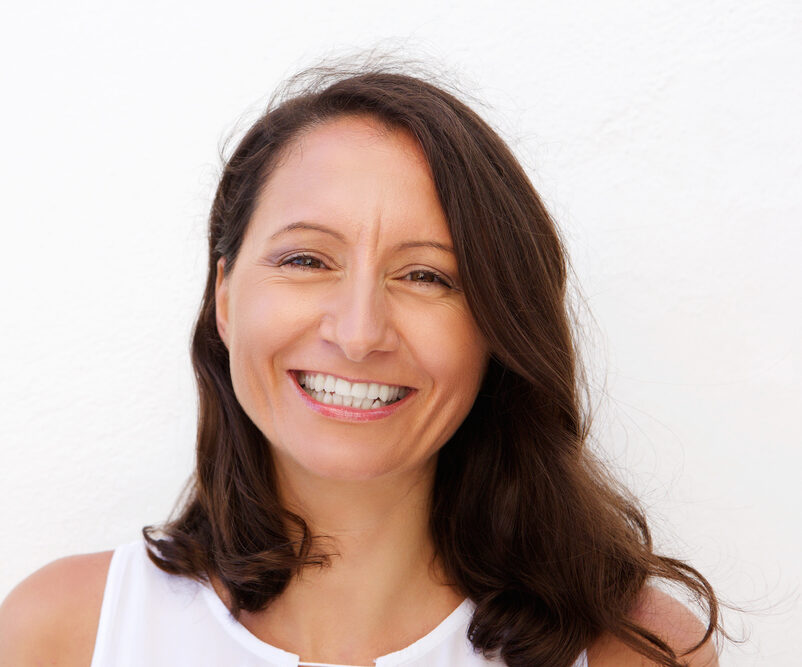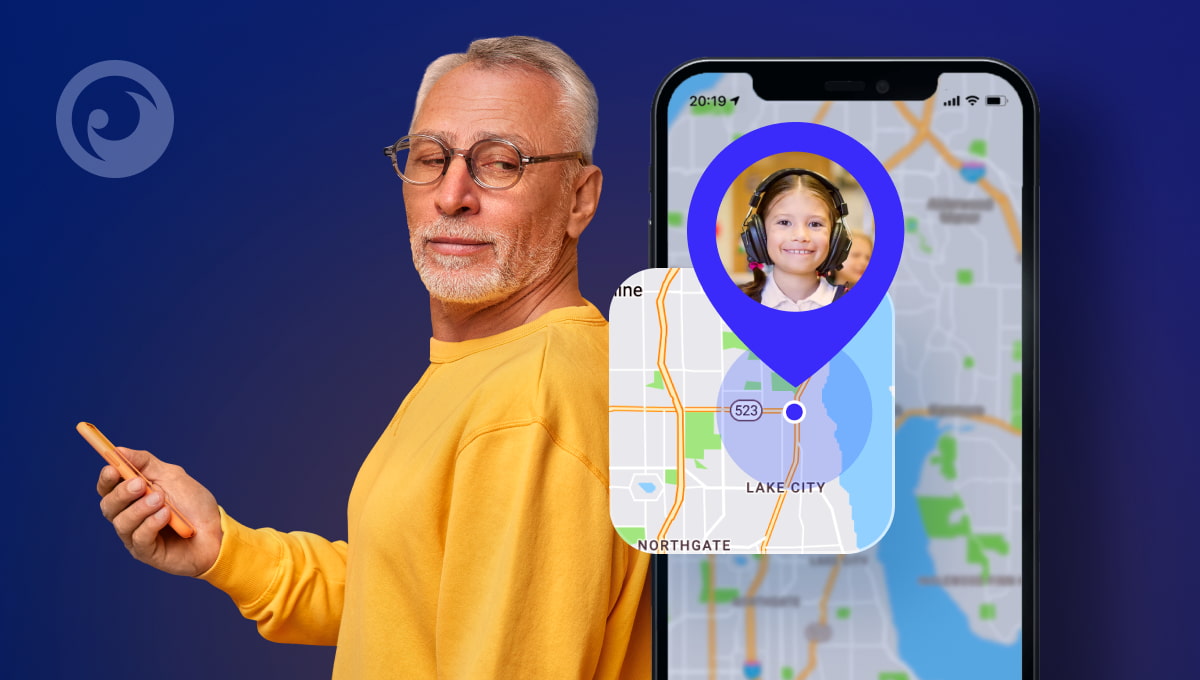 If the thought of giving your kids the freedom to roam the neighborhood is giving you heart palpitations, you might want to invest in a GPS phone tracker. Once installed on their phone, you can find out exactly where they are and discover where they've been.
The best phone tracker app without permission also lets you set safe and dangerous zones and then alerts you when they enter or exit one of those zones.
So which apps should you consider? We've narrowed down our list of favorites to 6 of the best options to track a cell phone without permission. Find one that works for you.
Note: You won't find a free phone tracker app on our list. Apps that claim to let you track a cell phone without permission and without paying are usually up to no good. They're often designed to steal your personal information. The ones that we recommend are 100% safe.
Table Of Contents
Option #1: Eyezy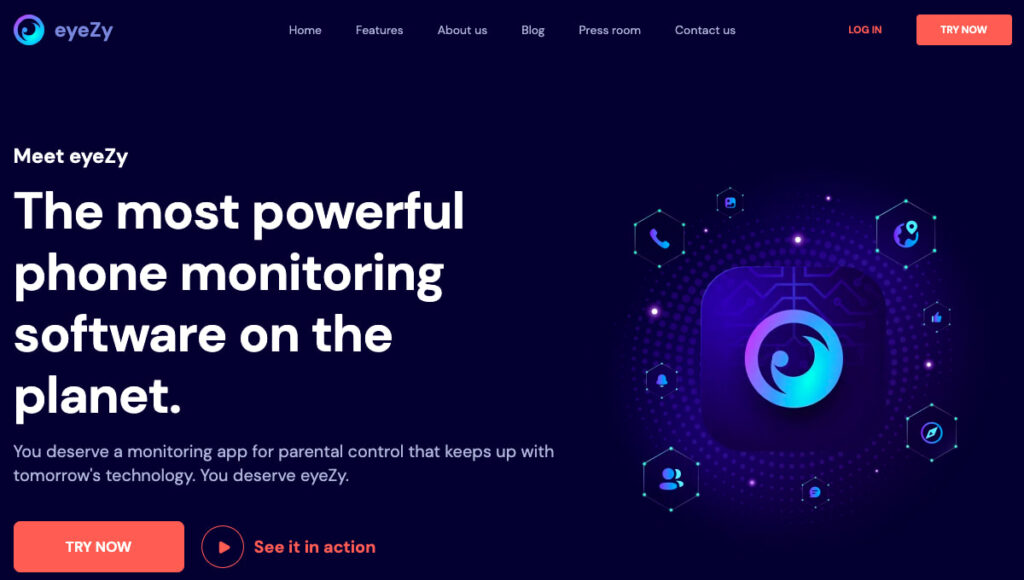 When it comes to the best phone tracker app without permission, Eyezy shouldn't just be on your shortlist. It should be right at the top. And it's all thanks to two big features — Pinpoint and Magic Alerts.
First, let's look at Pinpoint. Baked right into Eyezy, Pinpoint shows you their location on a map. And not just their current location but their location history. It's super-accurate too, thanks to advanced geolocation and Wi-Fi technology working together.
So if you're tired of those built-in location tracking features that are rarely accurate, Eyezy has your back. But Pinpoint isn't the only feature that makes Eyezy the best phone tracking app without permission solution.
Thanks to a feature called Magic Alerts, you'll be notified if they enter or exit a location that they shouldn't be nearby. For example, if you don't want them to attend a certain café, just tell Eyezy. If they happen to go there, you'll know about it.
Pros: You can see the address of each location, plus view past and current locations
Cons: Magic Alerts works great, but the user interface could be a little more intuitive
Option #2: Detectico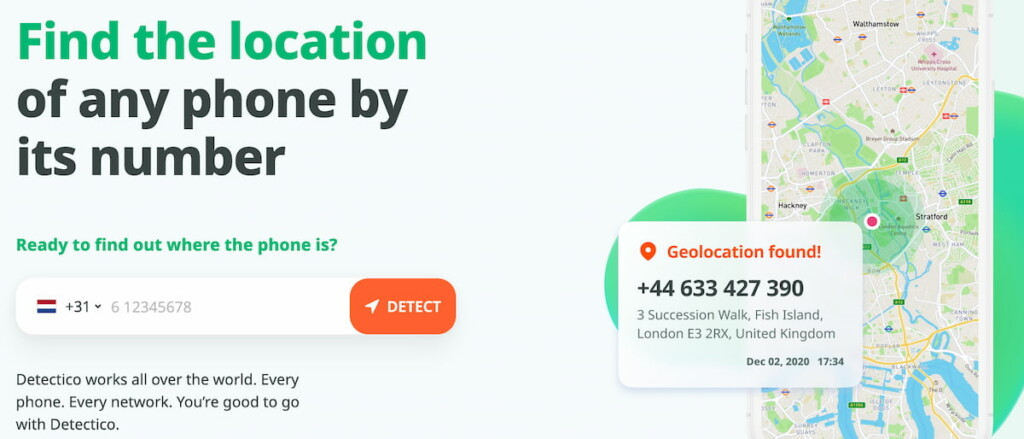 Some parents might be afraid of losing their kids' trust therefore, they don't ever take their child's phone without permission. Luckily some apps don't require physical access to someone's phone, and Detectico is the best location tracker out there.
It allows you to find your kids by phone number right from your phone or computer. If you need to track someone track phone location without permission and quickly, Detectico should be your first choice.
Pros: You don't need to have their credentials or physical access to their device
Cons: App can't do anything but location tracking
Option #3: KidsGuard Pro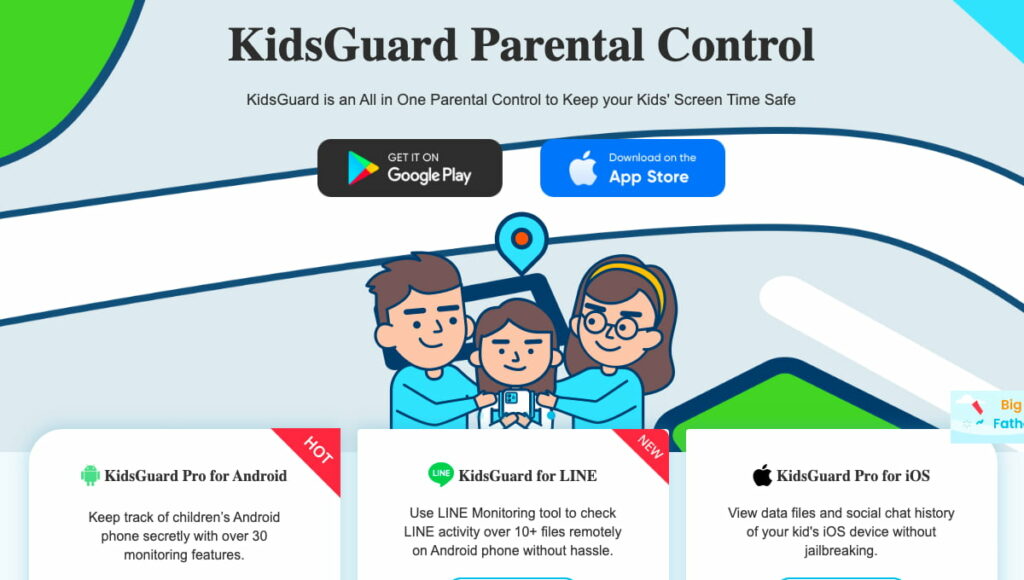 KidsGuard Pro isn't a free phone tracker app without a permission option. You'll have to pay for it. But when you do, you'll get an advanced location tracker that shows you their location on a map. And you'll get the ability to set a geofence.
If they cross in or out of that geofence, you'll receive a notification by email. But you don't have to rely on email to find out. Just head to your dashboard, and you'll see a history of all the geofences they've entered and exited.
Pros: Geofencing is nice, and you can toggle specific locations on and off
Cons: Accuracy information for each location isn't available
Option #4: Cocospy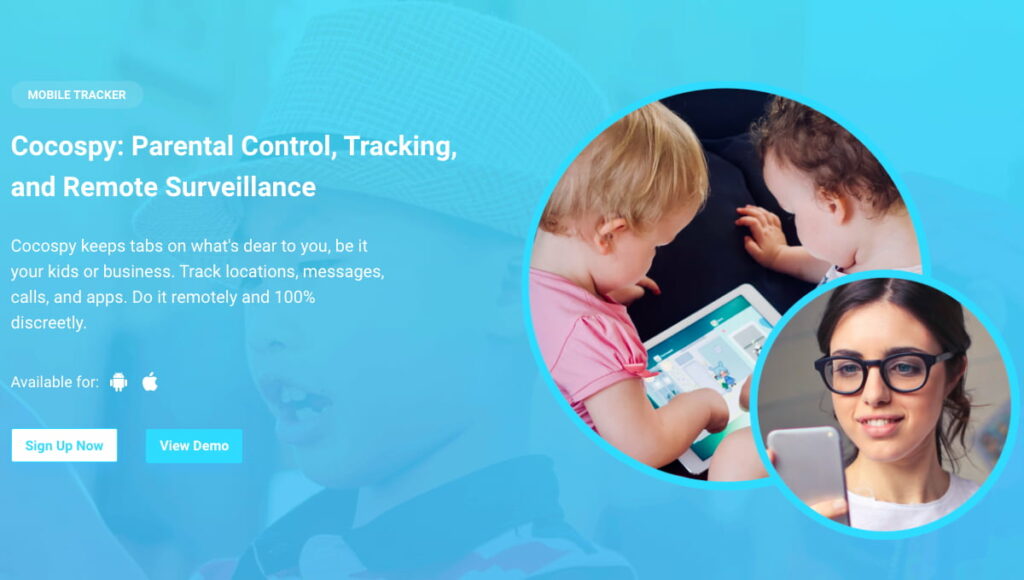 Cocospy is well known for offering parents a variety of monitoring features. And as a standalone app to track a cell phone without permission, it does a great job.
Fire up your Cocospy account, and you'll have instant access to a list of all their previous locations, with the date and time they were at that location — right down to the second.
Pros: You get physical address details, plus an integrated map
Cons: Lacks accuracy information, so it's unclear how accurate each location is
Option #5: FlexiSPY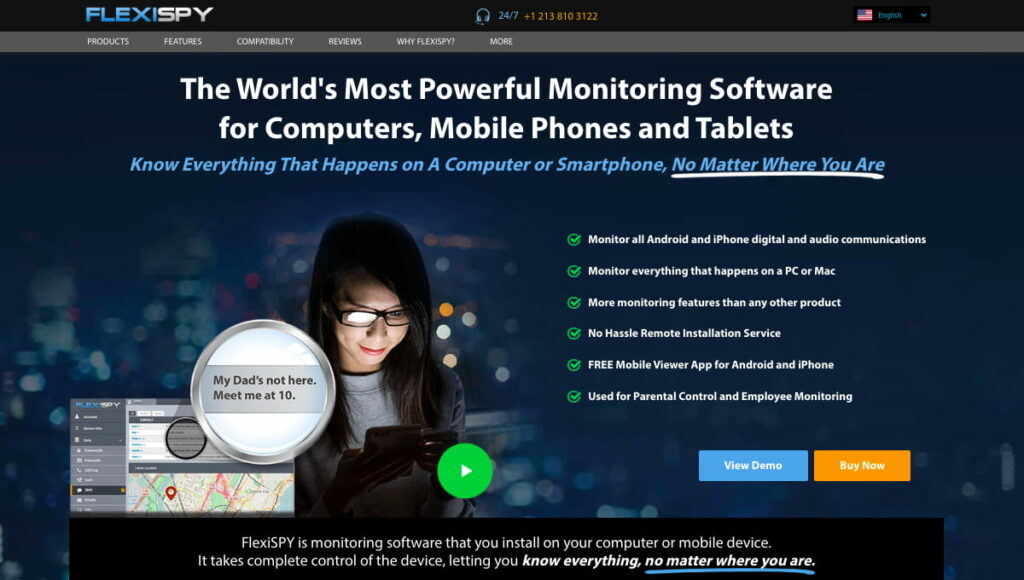 FlexiSpy is a feature-rich app that lets you track a cell phone without permission. It does a pretty good job showing you their location on a map.
Just log in, and you'll see a list of their locations, down to the latitude and longitude, plus an accuracy detail distinction. You'll also have date and time info so you know when they were at a specific location.
Pros: The default map view is nice, and locations tend to be fairly accurate
Cons: You can't see the address of each location (only longitude and latitude information)
Option #6: GEOfinder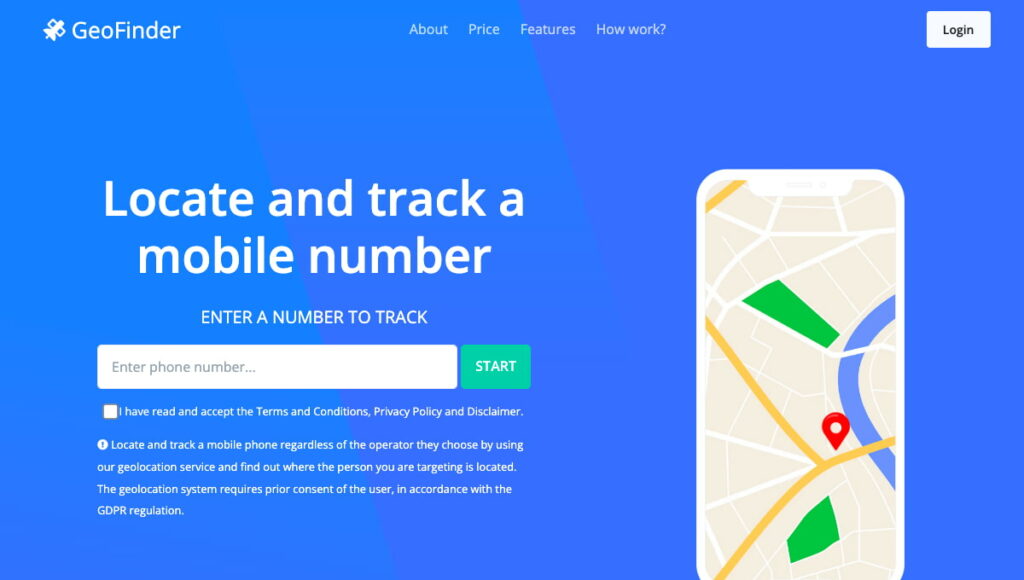 If you're looking for information on how to track a cell phone without permission, you might have skipped over GEOfinder. After all, this solution requires you to enter the phone number you want to locate. And it requires the person on the other end to consent to revealing their location.
So why is an app that doesn't locate a cell phone without permission on our list? Well, if you're looking for a simple solution that doesn't require you to install anything, GEOfinder might just do the trick. And there are quite a few other solutions to do just that, by the way.
It's also worth noting that you have the option to request their location anonymously, so while you still need permission, you don't have to let them know who's attempting to locate them.
Pros: You don't need to download an app on their phone
Cons: No other features besides GPS monitoring
Extra Option: mSpy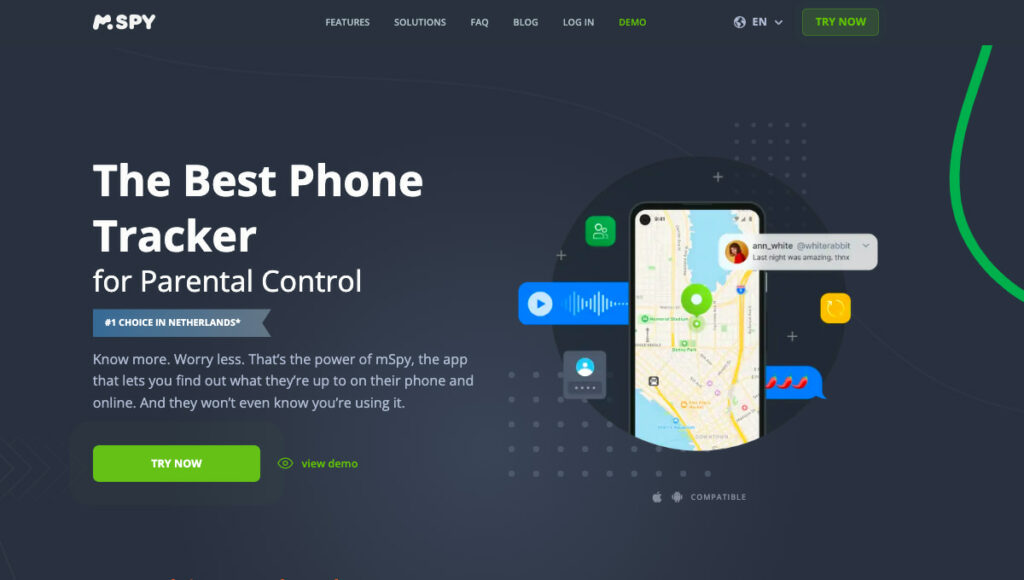 We've promised you the list of the 6 best GPS trackers, we can't help but mention one more app called mSpy. It's one of the world's most popular solutions for locating a cell phone without permission. Once installed on their phone, you can head to your Control Panel and discover their current locations and previous locations.
Not only can you view the address of each location, but you can see the latitude and longitude of each location. And you get a Google Maps link that shows you exactly where they were. It's super handy, especially with the ability to use street view.
Pros: Locations are accurate, and seeing the address is a definite plus
Cons: Google Maps is convenient, but it opens in a separate window instead of being integrated into the Control Panel
Get More Out of a GPS Phone Tracker Without Permission
If you have to narrow down your choice to just one, we highly recommend Eyezy. It's one of the easiest apps to use — and it's one of the most advanced. In addition to letting you see their locations and benefit from location alerts, Eyezy comes with so many other features that go beyond just GPS phone tracking.
With Eyezy, you can read their texts, emails, and social media chats — including in apps like WhatsApp, Messenger, Instagram, and Snapchat.
You can also see the pics, videos, and files stored on their phone, find out which websites they've visited, block sites and apps, and so much more. Eyezy is a top tracking app for iPhone without permission solution for a reason. Get it now and see for yourself.