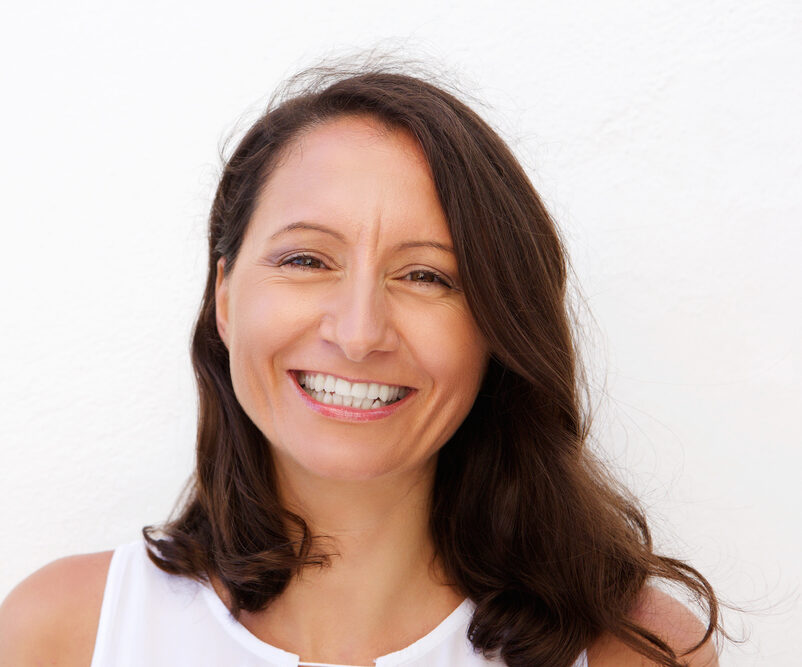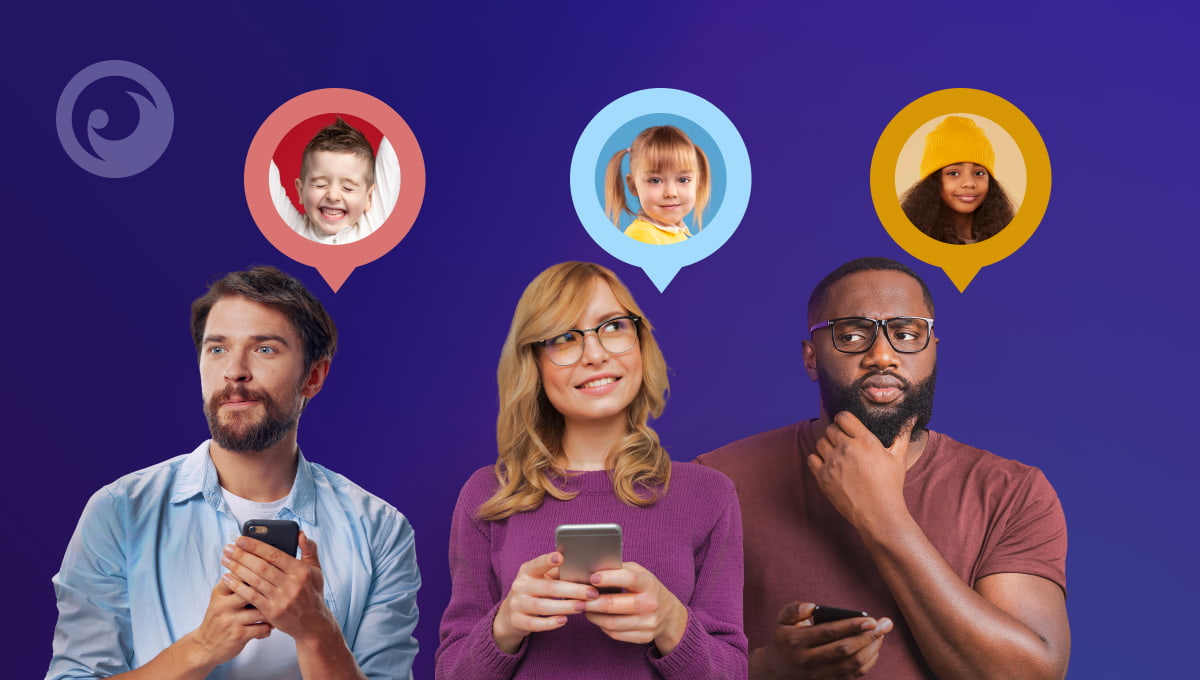 We've heard it a million times. How can I track my kid's phone? Sure, there are many apps to track kids on the market, but some overpromise and underdeliver, while others are just scams.
That's why we're here. Each of the eight kids' tracker apps on our list is trustworthy, reliable, and competitively priced.
New to these kinds of apps? In a nutshell, tracking apps for parents let you track their location on a map so you know where they are at all times. They work by blending GPS technology with intelligent design and bring you the information you need when you need it.
Do you keep asking yourself, Is it illegal to track another phone? Before you get an app for tracking kids, remember that they can only be used to track your kid, assuming they're under 18 and living at home. Using a parent tracker app for anything else is likely a violation of the app's end-user agreement (and likely against the law).
Table Of Contents
#1: Eyezy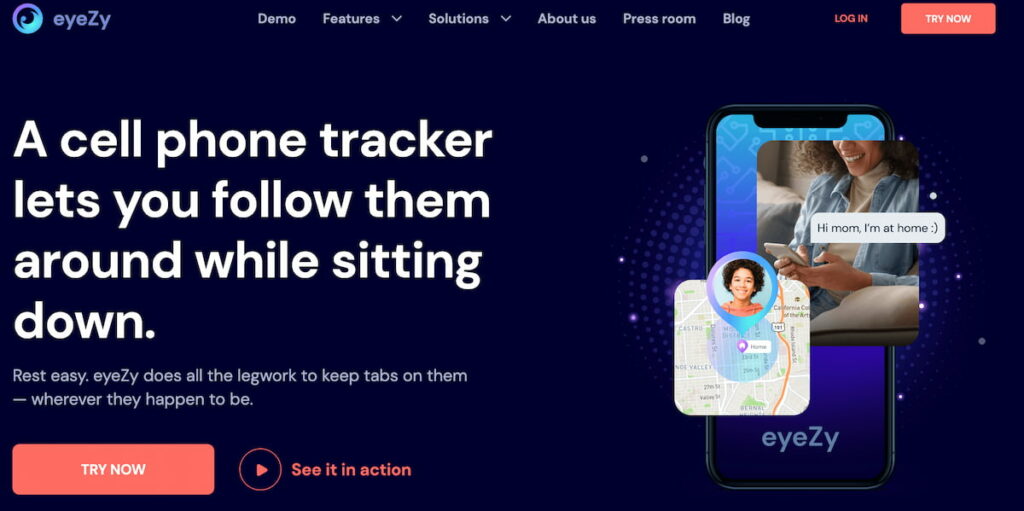 If you're looking for an advanced kids' tracker, you can't beat Eyezy. The powerful parental monitoring solution is focused on letting parents track the child's phone effortlessly. And it has three features dedicated to that.
First up, Pinpoint. It is a GPS-based technology allowing you to track someone's exact location on a map. This fantastic technology also shows you the Wi-Fi networks they've connected to!
And if that wasn't enough, we have Magic Alerts! Eyezy, our innovative software, alerts you when someone enters or exits any location of your choice.
And finally, you get Invisible Shield, which lets you hide the Eyezy icon on their home screen, so they'll never know you're using it.
Pros: Super-advanced technology and a robust suite of features
Cons: No free trial (though there's a money-back guarantee and a demo)
#2: Detectico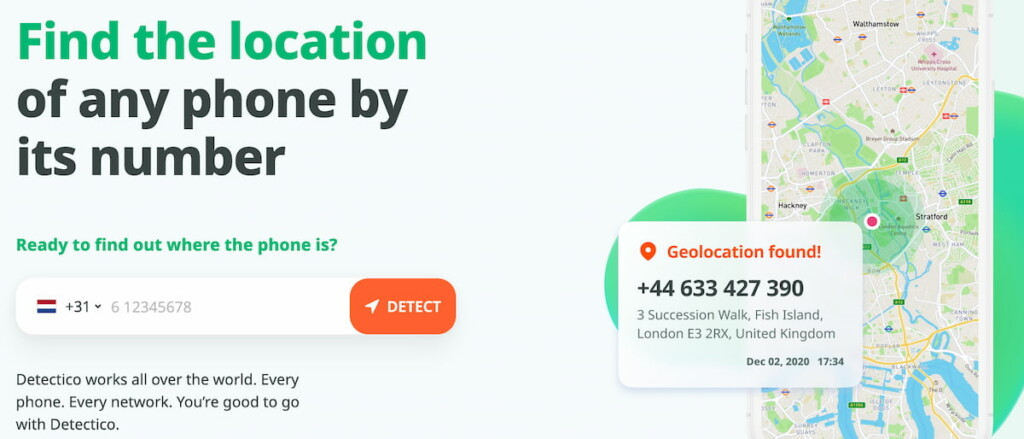 If you're searching for an even easier solution, Detectico can be a great alternative. It's one of the best phone tracking apps for parents that require only the phone number to find their exact location.
You don't need to install any app.  One-click from any browser shows you the location of your loved ones. Simply enter their phone number to track their whereabouts with Detectico.
Pros: No need to install an app
Cons: Has only location tracking feature
#3: Norton Family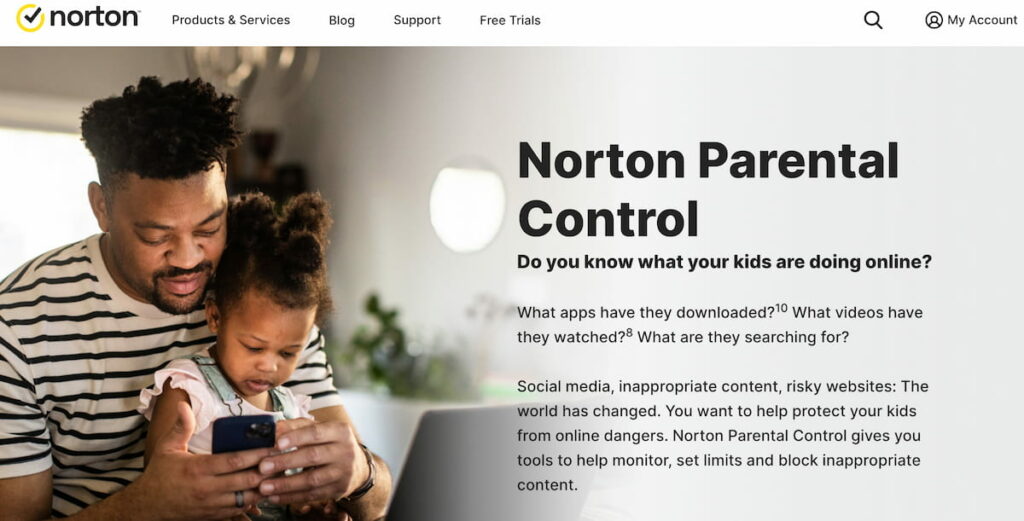 One of the world's most respected antivirus software also offers an app for tracking kids. With Norton Family, you get access to many parental control features, including screen time management, safe browsing, and a robust tracker.
Easily pinpoint the whereabouts of your loved ones by accessing their location through a user-friendly map interface. Additionally, your children have the option to share their current location with you at their discretion. Rest easy with peace of mind, knowing where your family is at all times.
Pros: Works on iOS and Android, comes with a 30-day trial
Cons: Your kids will know you're using it to monitor them
#4: McAfee Safe Family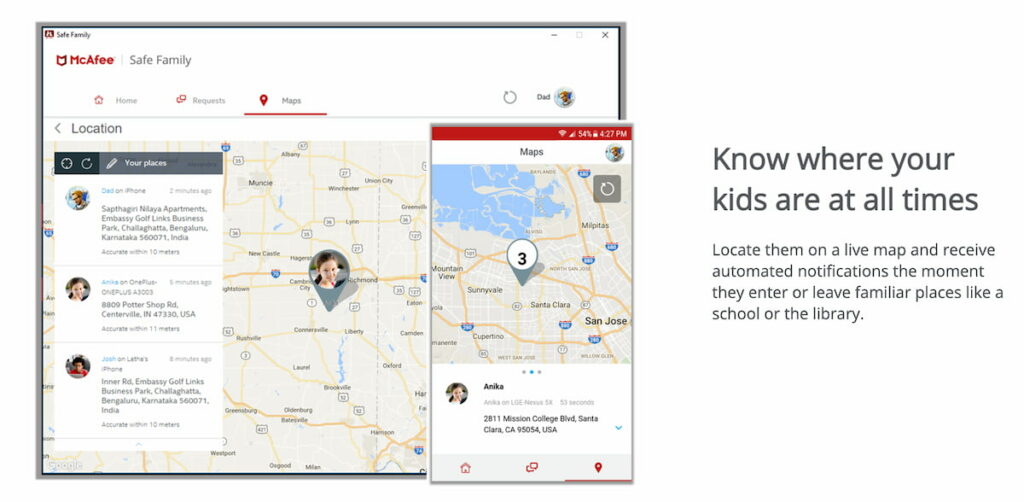 A feature-rich parental control solution comes from one of the world's top security companies. And even though McAfee Safe Family is known for letting parents create age-appropriate online experiences (you can set age-based rules for each kid), as far as apps to track kids go, it does a decent job.
With just one look, their location will be immediately obvious.
Pros: Live map shows you where they are at all times, and automatic notifications alert you when they enter or leave familiar places
Cons: While current location info is good, location history is very weak
#5: Glympse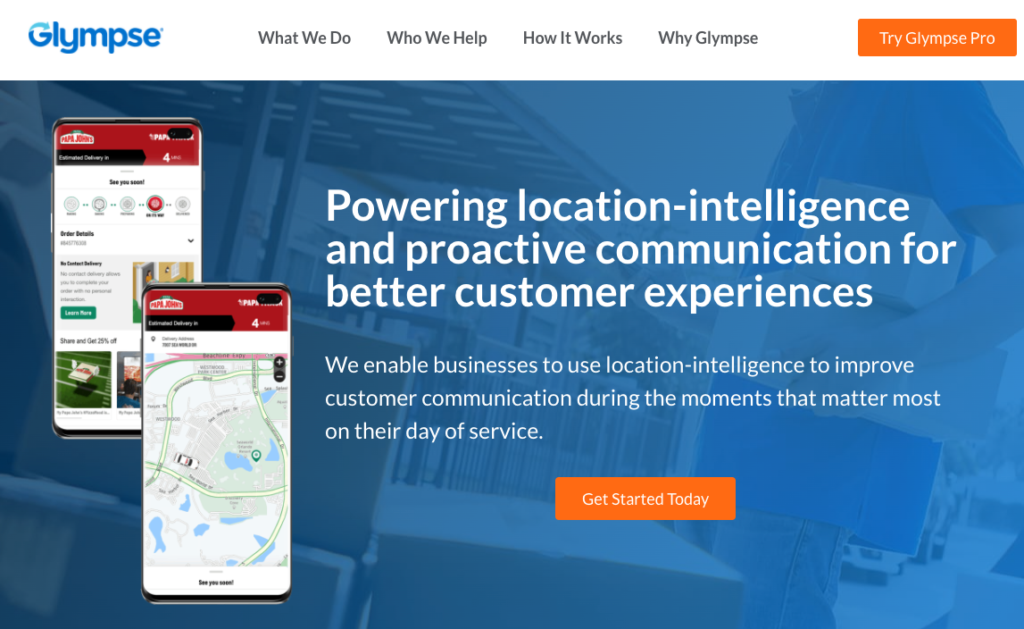 If you're looking for a child tracker app without any bells or whistles, Glympse might be your best bet. Rather than overwhelming you with parental control features, the app is designed to track your child's phone and nothing more.
Once installed on their phone and yours, you can request their location. Or they can voluntarily share it with you unprompted.
Pros: Easy to use and single-focused
Cons: Because each user decides who gets to see their location and when, they can choose not to share it with you
#6: Kaspersky Safe Kids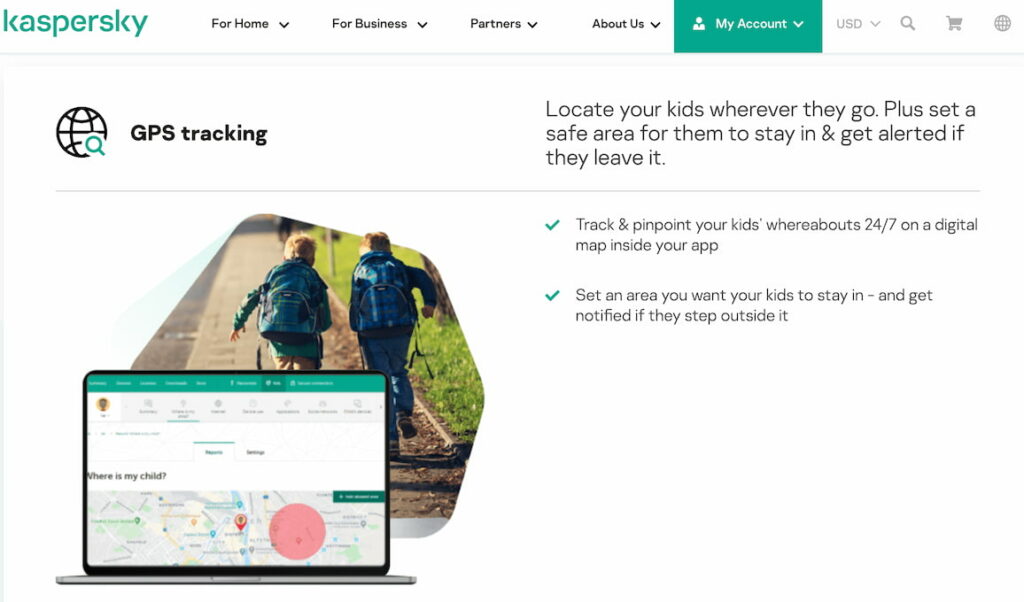 We put Kaspersky Safe Kids on the list of best apps to track a child's phone because of Kaspersky's reputation for quality. With Safe Kids, you can find out their location in a snap.
Although the price is reasonable, this app falls short of being the best option for parents seeking a comprehensive child monitoring solution. The limited number of available parental control features is its primary weakness.
Pros: Easy to see their location on a map, get alerted when they step inside or outside of a pre-set zone
Cons: Doesn't do much else, other than let you filter websites/apps and limit what they see on YouTube
#7: Apple Find My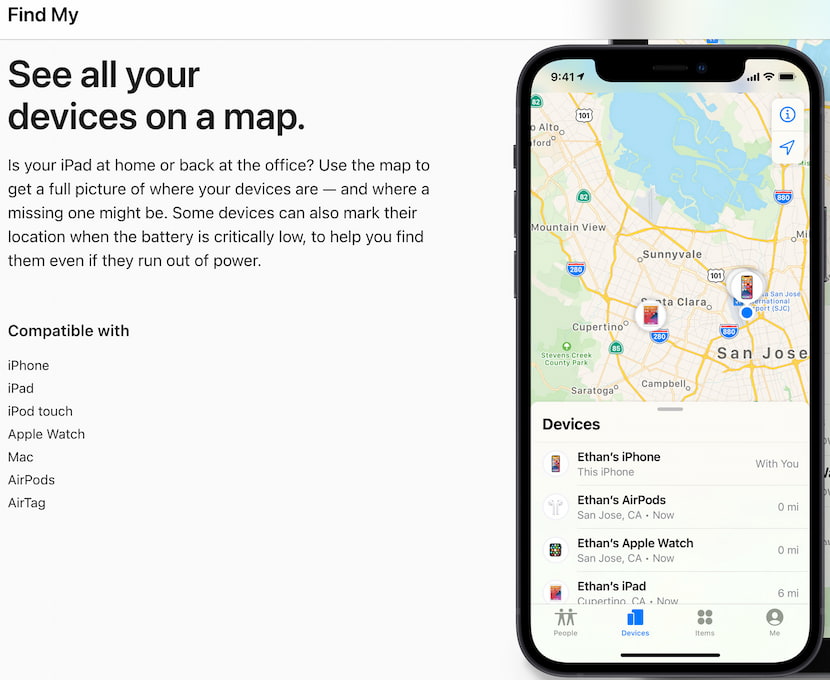 If you and your child use iOS, you can use Apple's built-in Find My feature to find their location. You need their consent to set up the system to track their location. Rest assured, they won't be notified each time you view their location.
Pros: Extremely accurate locations, plus a visual indicator if Apple can't pinpoint the exact location
Cons: You can't view their location history
#8: Google Maps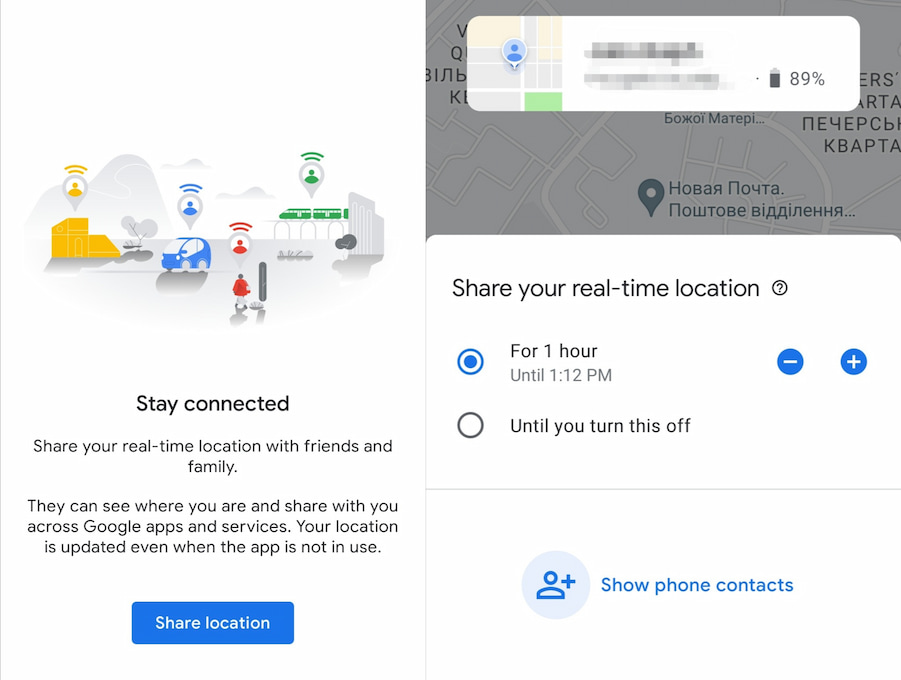 You'd think the company that has the absolute best map service on the planet knows a thing or two about tracking apps for parents. And you'd be right. With Google Maps, you can find out their location on a map and visually see it in Google Maps.
But keep in mind that while the service is reliable, we wouldn't rank this among the best tracking apps for families. Remember, they need to share their location with you for you to be able to see it.
Pros: They can share their location with you, even if you don't have a Google account
Cons: They must enable location sharing, so you can't check on them discreetly
#9: Life360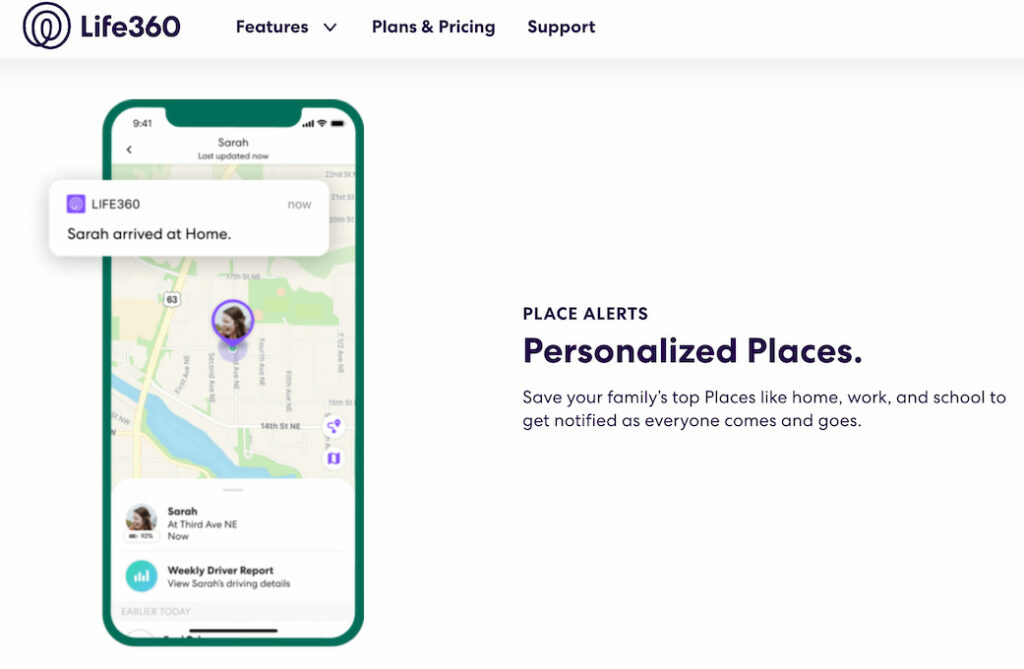 Billed as the top family safety and location tracking app, Life360 is designed with location safety and driving safety in mind. You also get data breach protection and emergency assistance with some plans, but the focus is on being a parent tracker app.
Pros: Gives your child an SOS button, so they can send you an emergency alert with their location if they're in trouble
Cons: 3 membership tiers can be confusing, especially for parents who want the best kid tracker app without the extra features
#10: mSpy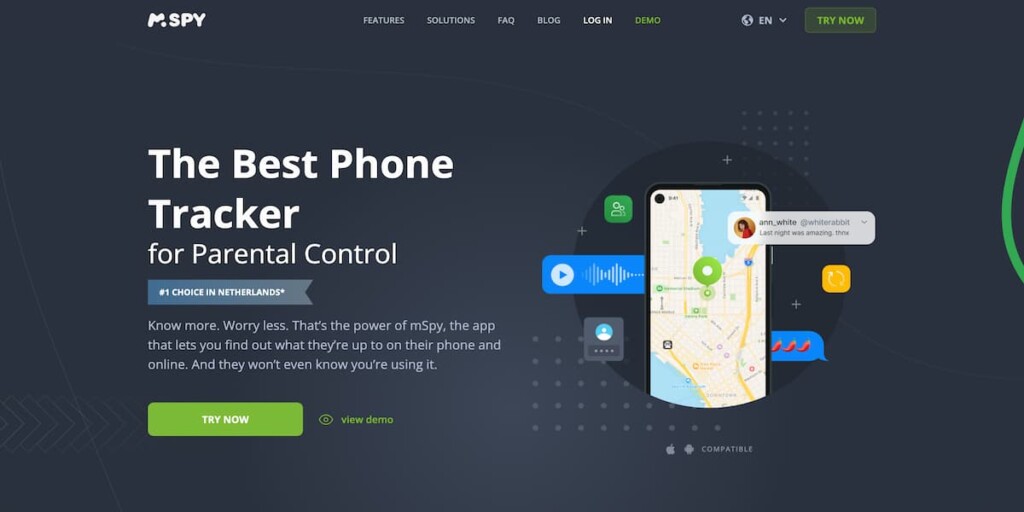 mSpy is the top-tier app to track kids' phones, used by over 1.5 million people in 180 countries.
Equipped with 36 meticulously crafted features, mSpy keeps tabs on online searches, installed apps, chat partners, and the nitty-gritty details of messages.
Pros: You can track all target phone activities with mSpy — from website visits to app usage
Cons: Does not include all features in all plans
If You Had to Choose Just One…
We have to recommend Eyezy, hands down. With many features dedicated to finding their location, it ranks among the best tracking apps for parents. And you'd be hard-pressed to find anything with more tracking power.
But it's not just about discovering where and where they've been. Eyezy also lets you read their chats on WhatsApp, Messenger, Instagram, Snapchat, and other social media platforms. And you can see what websites they've visited, who they called, and more.
Wondering what pics and videos are on their phone? Eyezy shows you that too. You can also access their calendar, notes, emails, text messages, and more. Check it out.