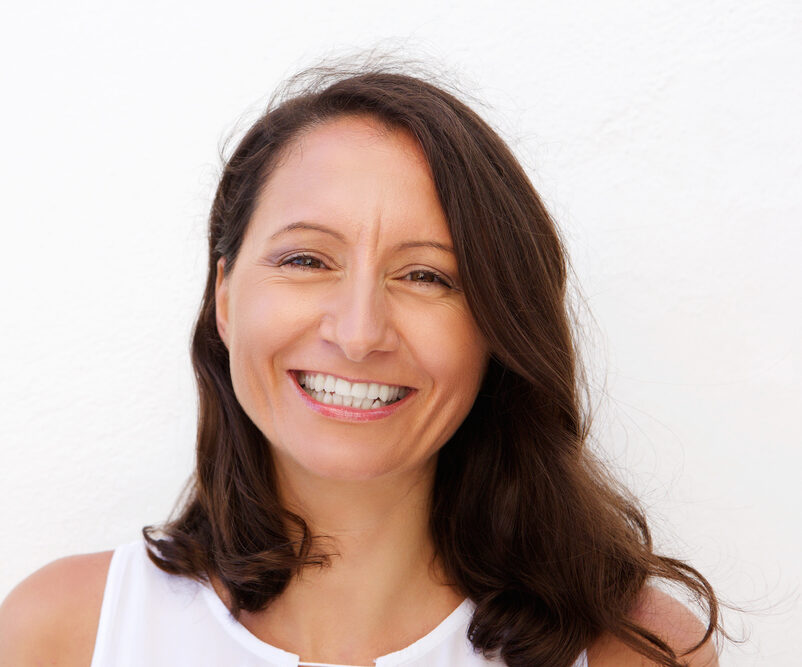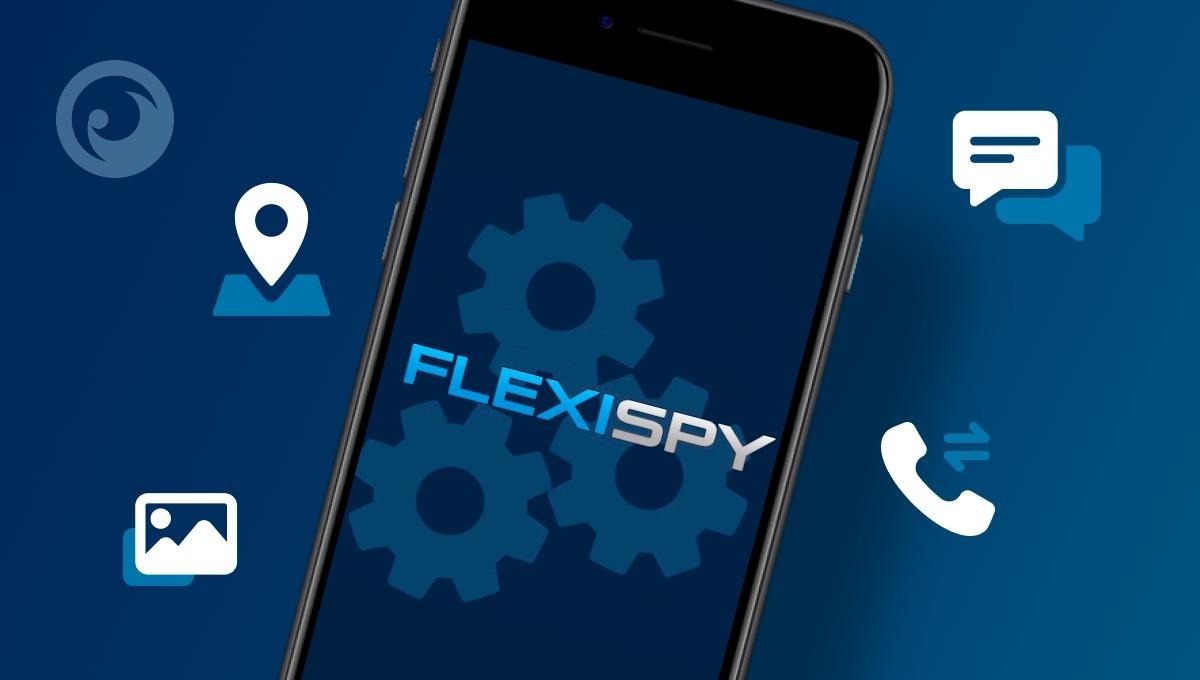 Kids today tend to dive headlong into the digital world, spending hours on the Internet and social media. No wonder concerned parents are always searching for a reliable parental control app.
After reading hundreds of reviews, their choice can fall on FlexiSPY. This parental control app has helped parents monitor their children for years. The number of features they provide is impressive. But is it really so great? Keep reading to sort it out.
Table Of Contents
How Does FlexiSPY Work?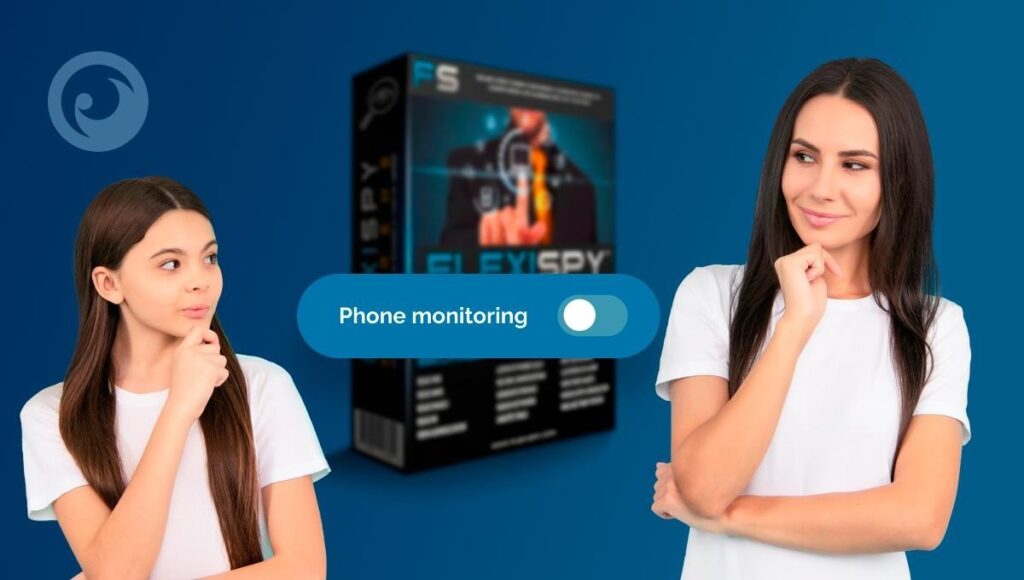 Getting started with FlexiSPY is pretty similar to the process with Eyezy. You need to buy a subscription first. To do this, sign up and choose a suitable plan for your needs.
After completing the purchase, you'll get an email with instructions to install the FlexiSPY app. The Installation process requires rooting or jailbreaking the device you want to monitor. You'll also need physical access to it. So, keep that in mind.
If you have no idea how to install FlexiSPY by yourself, they have additional services to help. Specialists can both root or jailbreak the device and install the program.
Is FlexiSPY Legit?
Using the FlexiSPY monitoring app is legit if you follow some conditions:
The person you monitor is a minor and under your guardianship
The adult person you monitor is notified about being monitored
Laws concerning the monitoring app's usage may differ. If you doubt the legality of using FlexSPY, consult your attorney before purchasing it.
Is FlexiSPY Detectable?
This question concerns many parents. With the FlexiSPY app, you don't have to fear that your kid will uninstall it. FlexiSPY can work in stealth mode. It's only up to you whether to leave or delete the app icon after installing.
Features: What You Can Do with FlexiSPY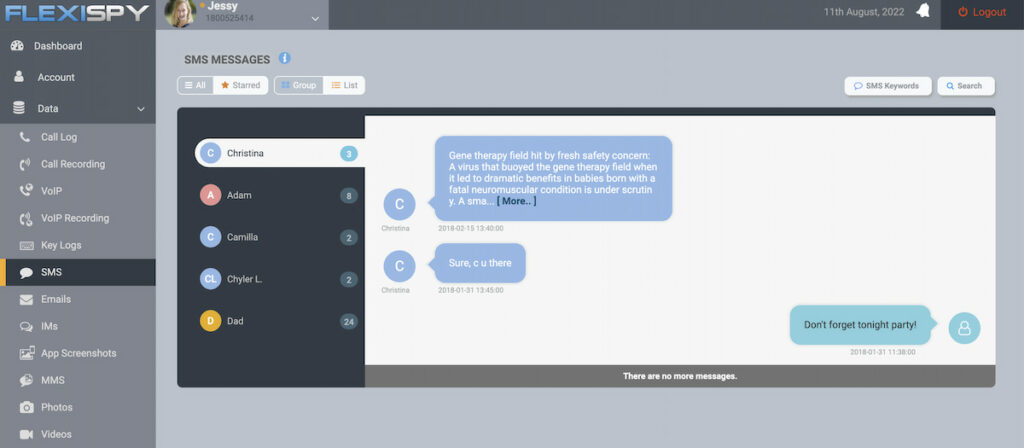 Review Their Texts
Modern kids prefer texting rather than live communication. And if you want to make sure they are safe online, the text monitoring feature is exactly what you need.
Users of more expensive versions can also access their texts, images, videos, and call logs from Instagram, Facebook, WhatsApp, WeChat, Skype, and many other apps.

Track Their Location
Find out where your kids are using the live map. Or check where they were at a specific time. You can even set location boundaries and get alerts when a monitored person crosses them.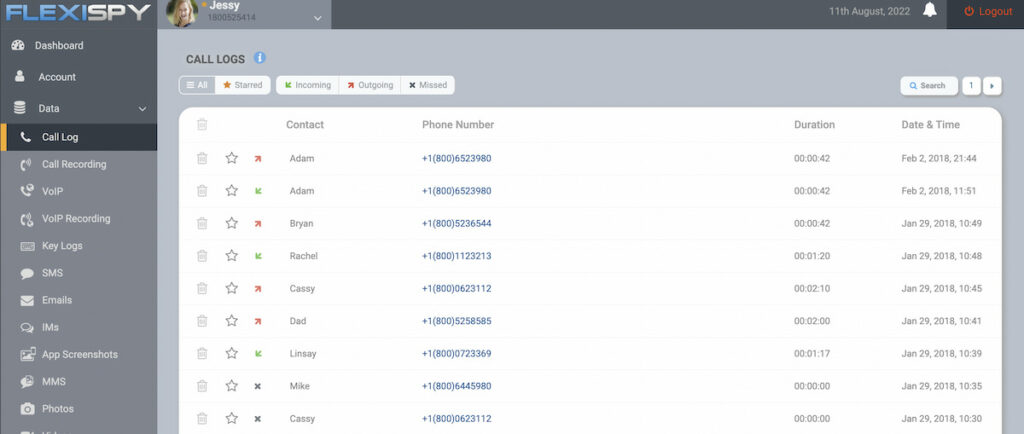 Monitor Phone Calls
You can't possibly know every person your kids talk to. But with the call logging feature, you can better understand their entourage. You'll get detailed info about their call log, including names, time, and duration.

View Photos and Videos
Wondering if your kid has saved adult content on their device? Stop guessing. Just go to the control panel to see all the media stored there.

Set Keyword Alerts
Parents can't prevent their kids from watching inappropriate content. Hearing an unfamiliar word will probably urge them to google it. So they will learn it anyway. What you can do is set keyword alerts.
You'll get a notification if your kid uses any controversial word. Note that to use this feature, you'll need the pricier version of the app.
FlexiSPY Pros and Cons
As you can see, there is no perfect app. Each one has its pros and cons. And FlexiSPY app is no exception. This monitoring app has been on the market for a long time.
Pros
Lots of features are available, including advanced ones like ambient recording and remote camera capture
Compatibility with almost every iOS/Android device
Work in stealth mode, so you can monitor any device without getting detected
It seems like FlexiSPY has got everything covered. But according to some FlexiSPY reviews, it has flaws that you can face while using it.
Cons
Rooting or jailbreaking is required to get even basic features
Most of the promising features are only available in pricier versions
FlexiSPY is a bit more expensive than other tracking apps
FlexiSPY Real Reviews: Is It Really Worth It?
No matter what you buy on the Internet: clothes or a parenting control app, you want to be sure of the quality. Many may wonder before purchasing: is FlexiSPY a scam? To answer that, we've gathered some honest reviews on this app.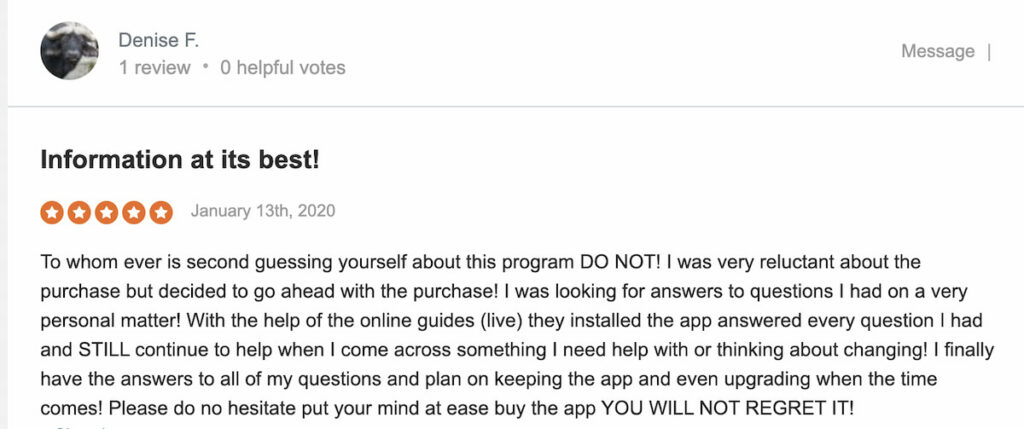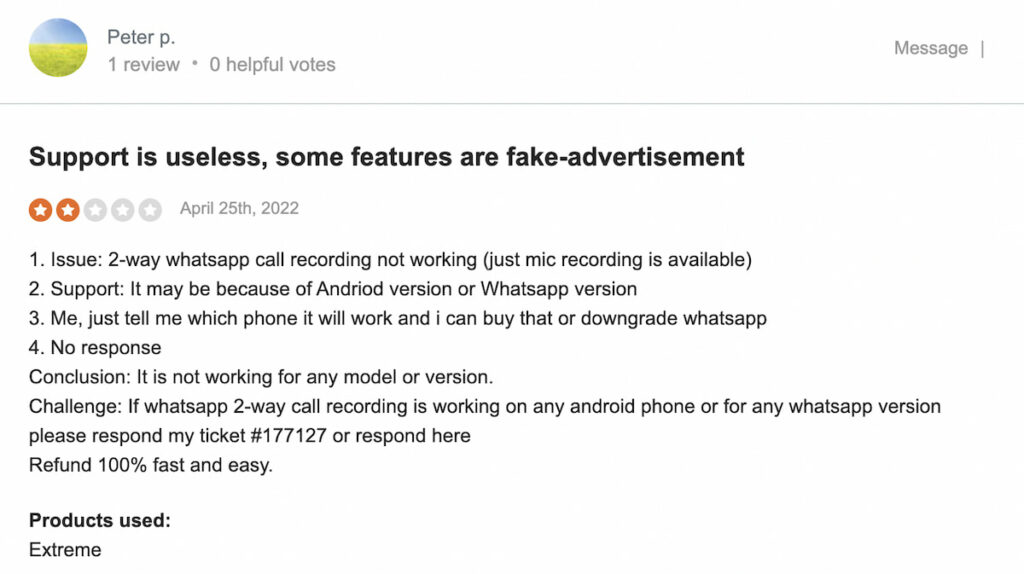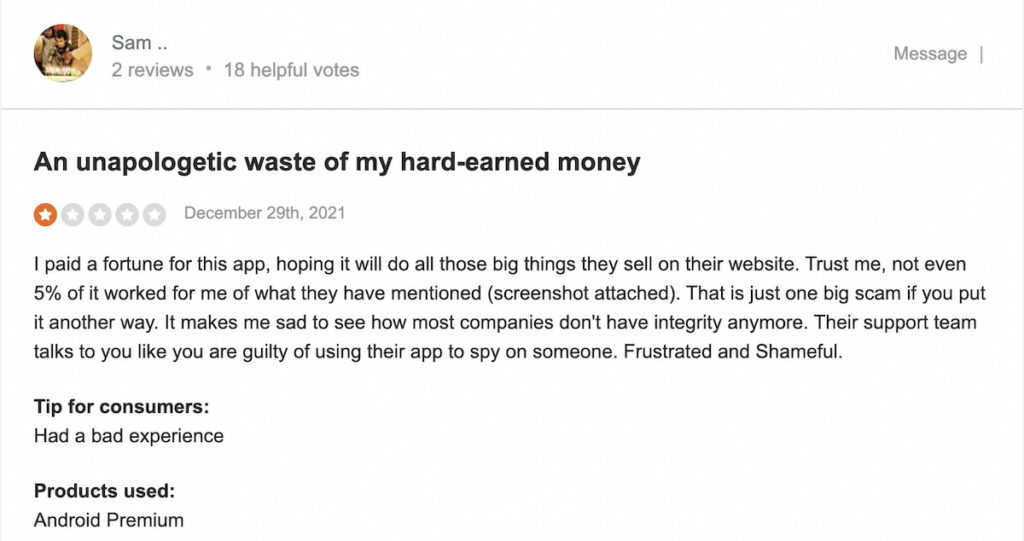 FlexiSPY vs. Eyezy
Reading the previous paragraph has probably given you an understanding of FlexiSPY's imperfections. And it's okay to seek alternatives. Eyezy could be one of the perfect options.
Both tracking apps work in background mode and offer some similar features. The main difference is that you don't have to root or jailbreak the device you want to monitor to use Eyezy's basic features. After purchasing and installing Eyezy, you can start experiencing features like:
Screenrecorder — This feature allows you to view a child's social media screenshots or read deleted messages.
Keyword Alerts — If your kid uses words you disapprove of, you'll get a notification as soon as they type them in chats or searches.
Social Media Monitoring — Have a peek at your kids' social media messages. Learn their interests a bit better and make sure they are safe.
It's worth noting that these features are available for Eyezy users with an annual plan. While the FlexiSPY cost to get them is almost twice as much.
Features
FlexiSPY
Eyezy
Compatibility
Android

iOS

Windows

macOS

Android
iOS
Pricing
Android

Lite

1-month plan for $29.95/mo

Premium
• 1-month plan for $79/mo
• 3-month plan for $119/mo
• 12-month plan for $179/mo

Extreme
• 1-month plan for $79/mo
• 3-month plan for $119/mo
• 12-month plan for $179/mo

Windows & macOS

• 1-month plan for $79/mo
• 3-month plan for $119/mo
• 12-month plan for $179/mo

Android & iOS

1-month plan for $47.99/mo
3-month plan for $27.99/mo
12-month plan for $9.99/mo

# of devices

1 device per subscription only

Up to 3 with Family Plan
Demo
Yes
Yes
Location tracking
Yes
Yes
Social media tracking

Yes (but for users with Premium and Exprime versions)

Yes
Remote restrictions
No
Yes
FlexiSPY Review: Verdict
FlexiSPY is an excellent tool for parents who want to keep up with everything regarding their kids.
If you are ready to root or jailbreak their gadgets and pay more for advanced features, then FlexiSPY is the right choice. And if not, pick Eyezy to get much more at an affordable price.