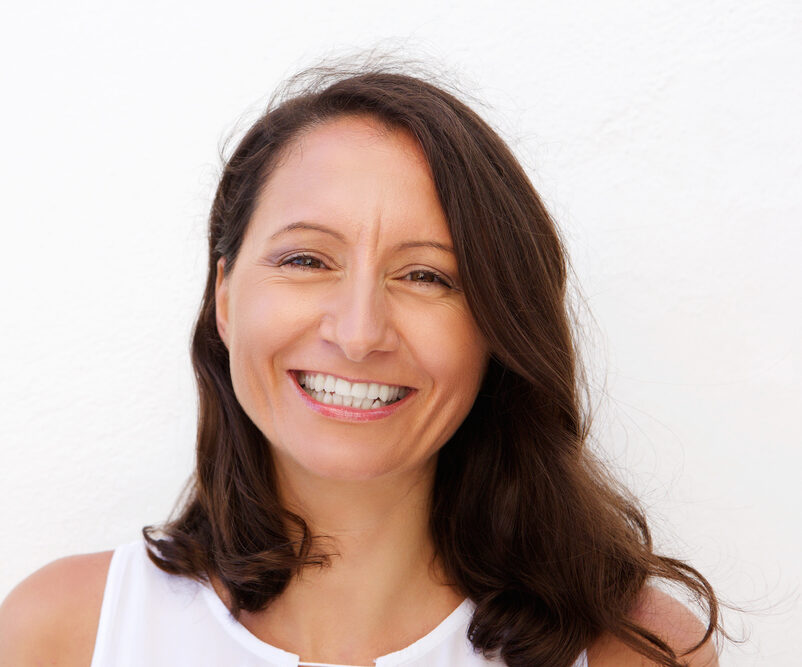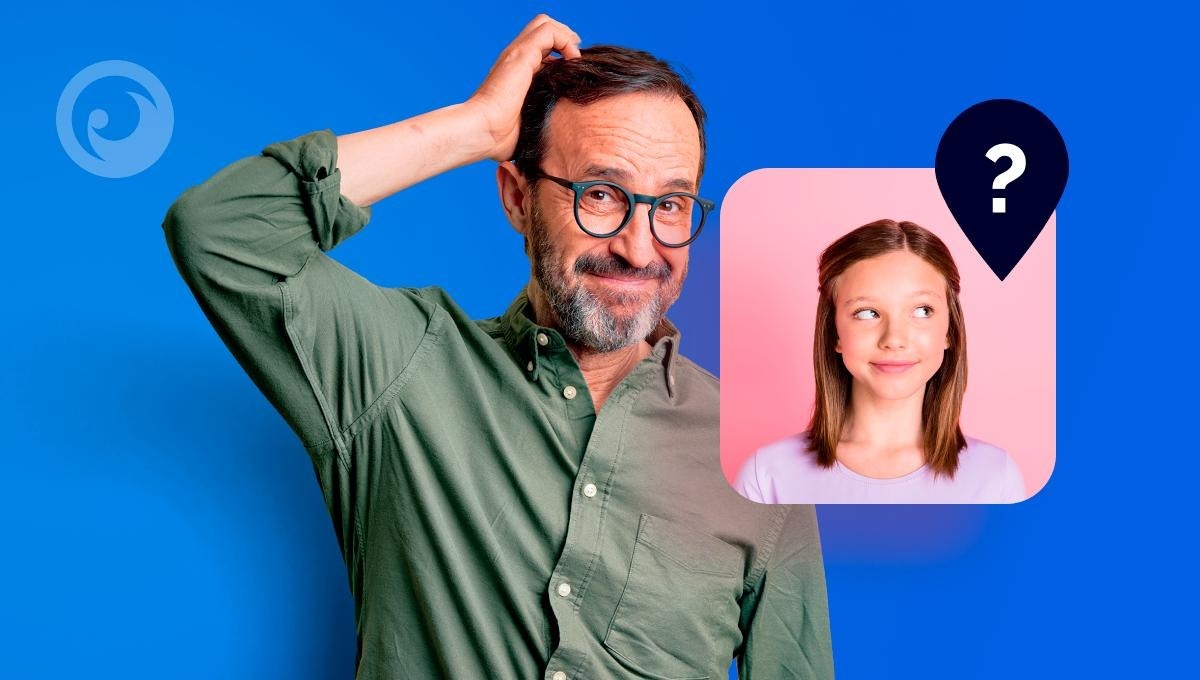 Wanting to know where your daughter is when she's not around is natural. In a dangerous society like ours, your daughter can become an easy victim online and in the real world.
Statistics showed that more than 60% of teens experienced cyberbullying. And the percentage of adolescents who have encountered nudity or content of a sexual nature is even higher. The good news is that there are ways to track your daughter's iPhone to ensure she's safe. And we're going to teach you how to use them.
Table Of Contents
Can I Track My Daughter's iPhone, and Is It Even Legal?
Every parent knows how unpredictable teens can be. Needing their own space and privacy, they just don't want to let anyone in. This is the reason for constant conflicts between parents and teenagers. In such situations, they might wonder, "My daughter ran away. How can I track her phone?".
Before we get into the methods for monitoring your daughter's iPhone, let's discuss the legality of this action. You should know that according to U.S. laws, you can use monitoring apps, like Eyezy, in two cases:
The person you monitor is your underage child and lives under your care.
The person you monitor is over 18 and has no objections to being monitored (and they've provided explicit consent to being monitored).
If you're concerned about the legality of using a monitoring app, you can always consult with your local authorities.
How to Track My Daughter's iPhone Without Her Knowing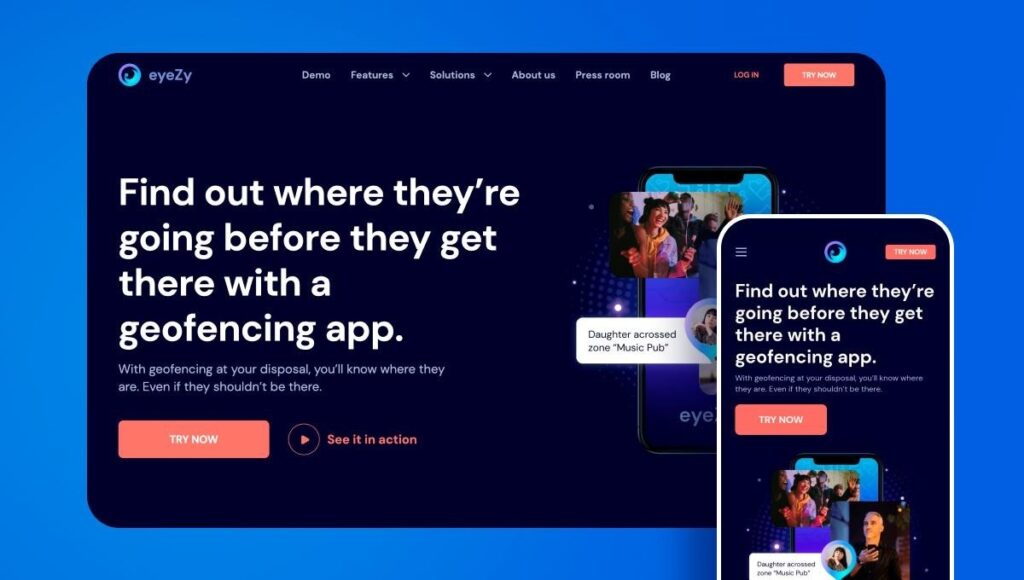 Parents' constant concerns about their kids' safety can lead to long searches for "app to track my daughter's iPhone". You can either do the same or entrust this task to Eyezy, which is the best monitoring app on the market. Follow a few simple steps to find your daughter in no time:
Go to Eyezy.com and choose a subscription plan.
Open the welcome email with your credentials and installation instructions.
Install Eyezy on your daughter's iPhone.
Go to the Pinpoint tab in your Control Panel and find your daughter's location.
Along with her exact location, the Eyezy Pinpoint feature can also show you what Wi-Fi networks she use being away from home. And this is only a small part of what Eyezy can do.
The Files Finder feature will show what is saved in your daughter's iPhone. While Plans Breaker gives you access to their calendar. You can actually review just about anything on her phone: call logs, messages, websites. And the best thing is that Eyezy works in hidden mode, so your daughter won't be able to find or uninstall it.
How to Find My Daughter's iPhone Location via iCloud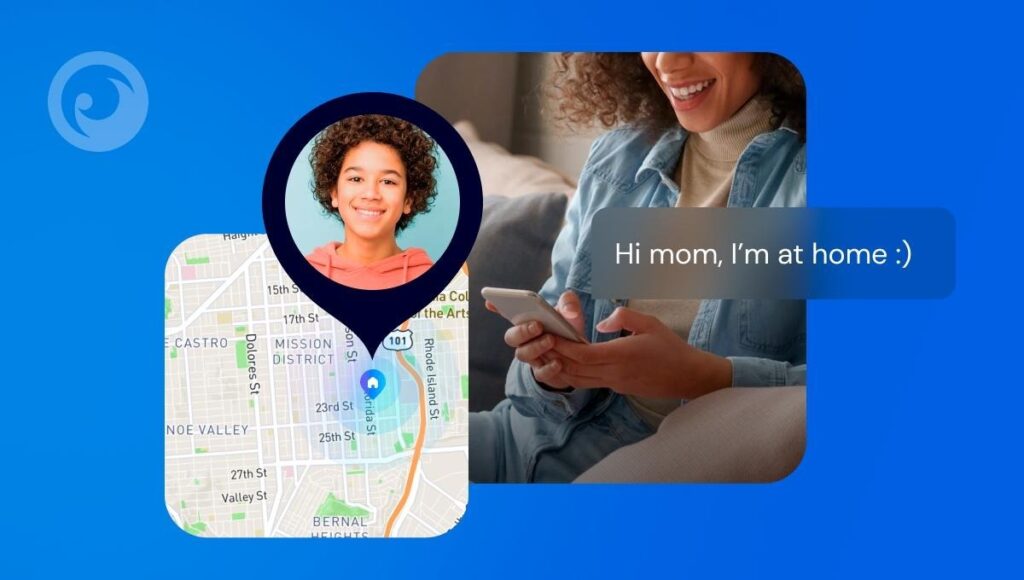 If you don't want to install any additional app to track your daughter's iPhone, you can use a built-in service, such as iCloud. Data uploaded to iCloud can be easily shared with other iOS devices.
Using iCloud as an alternative to monitoring apps requires your daughter's credentials and physical access to her phone. Here's how to get started:
Log in to your daughter's iCloud account.
Click Find My Phone.
Open All Devices and select iPhone.
View the location of her iPhone on the map.
The advantage of this method is that you can get not only your daughter's location but also other data like files, photos, passwords, etc.
How to Track My Daughter's Location Without Access to Her Phone
Some parents might be afraid of losing their daughter's trust by using her phone or credentials without permission. Luckily, there are two more methods to find your daughter without installing any apps or getting physical access to her iPhone.
Track Your Daughter's iPhone by Her Number Using Scannero
Scannero can easily show your daughter's exact location, using only her phone number, not mobile network or Wi-Fi. It means you don't need to install any app on your or your kid's phone. Let's see how it works:
Go to Scannero.io and buy a subscription.
Type in your daughter's phone number.
Enter a custom message with a location-sharing request that Scannero will send to your daughter's phone, or leave it as it is.
Wait for your daughter to open the message and agree to share her location.
Find out where she is.
It's important to note that this service can't do anything apart from showing your kid's location. But if you need their location ASAP,  Scannero works great for this task.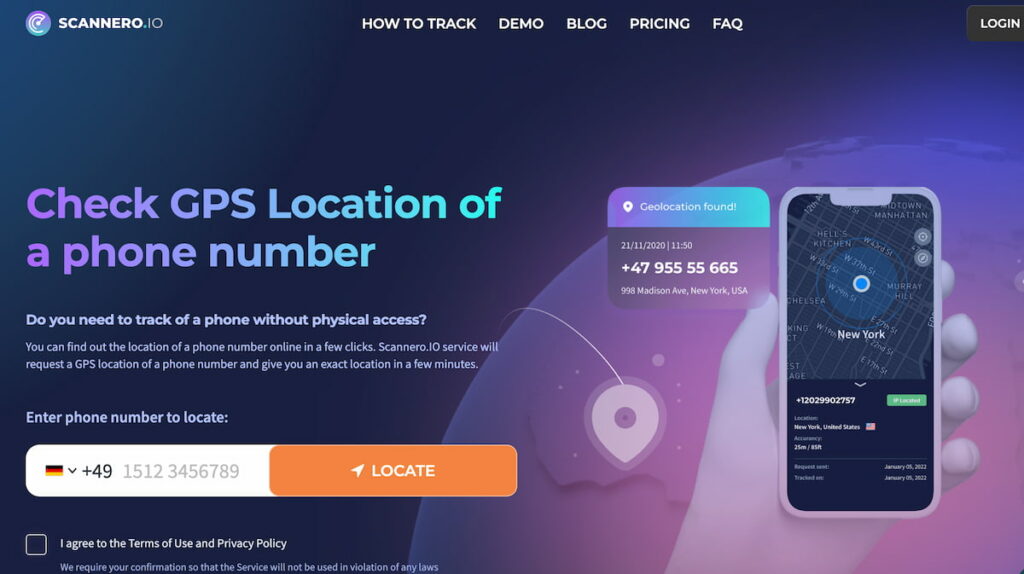 Find Your Daughter Using Her IMEI Number
IMEI is a number used to identify mobile phones. Regardless of brand or operating system, every phone has an IMEI number. And you can use it to find your daughter's iPhone location. To do this follow some steps:
Go to the App Store and download an IMEI tracker (for instance, TrackIMEI).
Follow the installation instructions.
Input the device IMEI number.
Tap "Track" to see your daughter's location.
This method works perfectly if you know your daughter's IMEI number. But if you don't, you're better off choosing any of the methods described above.
What Is the Best Method to Find My Daughter?
Each of the discussed methods perfectly manages this task. But if you want to go far beyond simple location tracking, you should choose Eyezy. With the best monitoring app in your corner, you can be sure that they are under 24/7 protection.