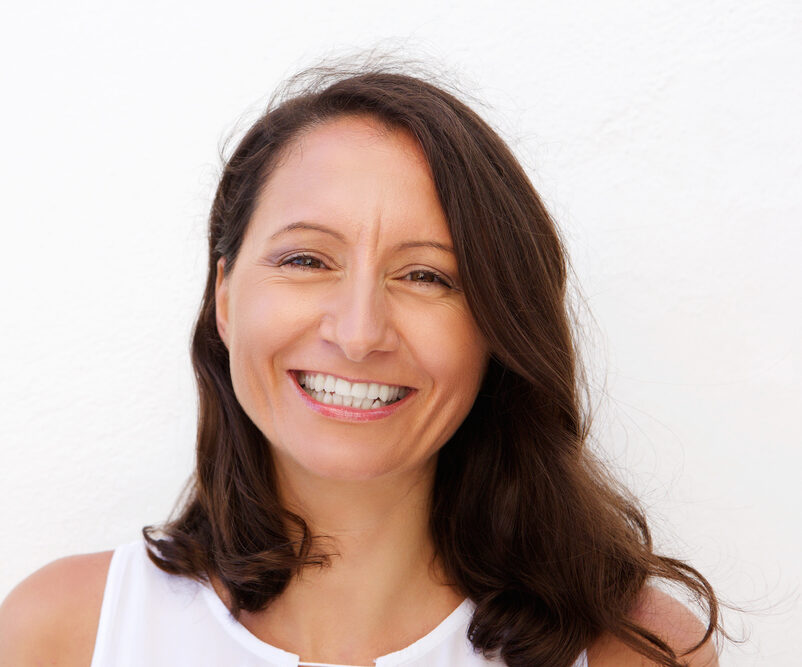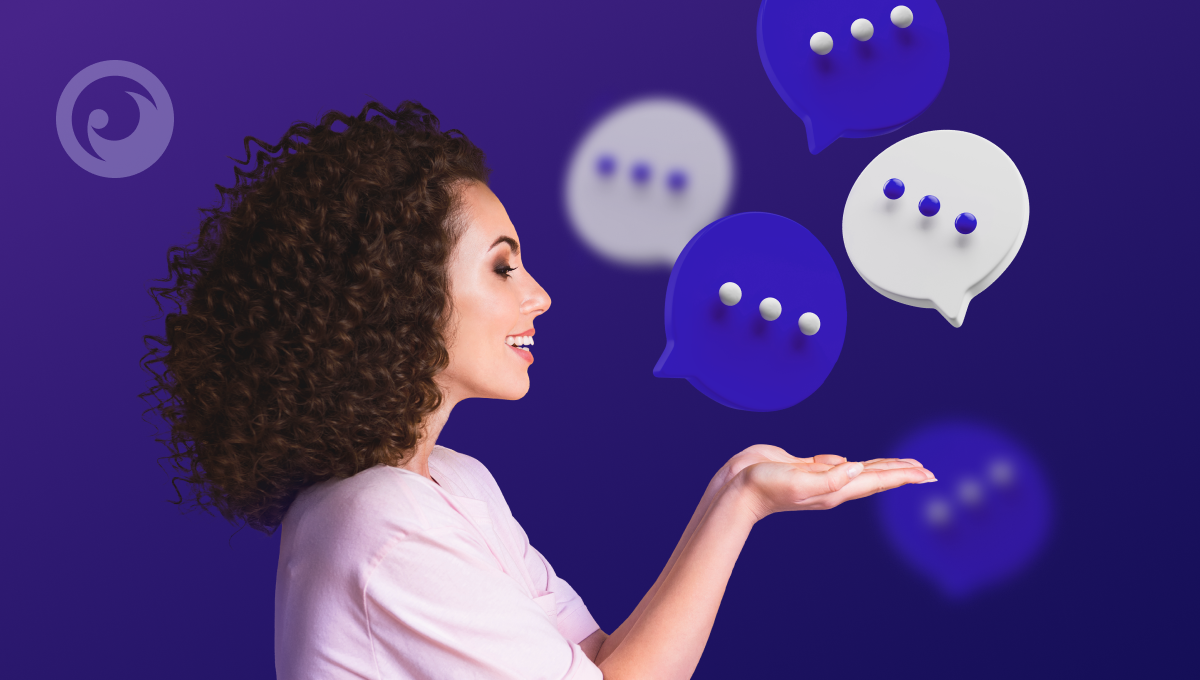 Text messages. We take them for granted. As parents, we've been texting for years. Some of us have been texting before smartphones were invented (if you remember texting Hello by clicking 44-33-555-555-666 on a numerical keypad, we feel you).
While we all know how to text safely, kids don't. But there's good news. You won't have to worry about that thanks to apps that give parents access to texts.
Table Of Contents
Understanding Text Tracker Apps
Never heard of a parental control texting app? In a nutshell, it's an app that lets you see your kids text messages. That includes the name and number of the person they're texting and the content of that text message.
The best app to see kids texts provides you with a dashboard that shows you their messages as chat bubbles, much like they appear on their phone.
Why You Might Want to Read Their Texts
Wondering why you need an app to see what my child is texting? While you might be able to trust them, you can't trust other people — and you never know who's texting them or what they're saying.
Are they being cyberbullied? Is a random stranger trying to befriend them? Is someone they don't know trying to meet up with them? Are they into drugs? Are they dating when they shouldn't be? Are they bullying someone? Are they having mental health issues?
Apps to see your child's text messages can help you answer every single one of these questions. And we've found the best options.
Option #1: Eyezy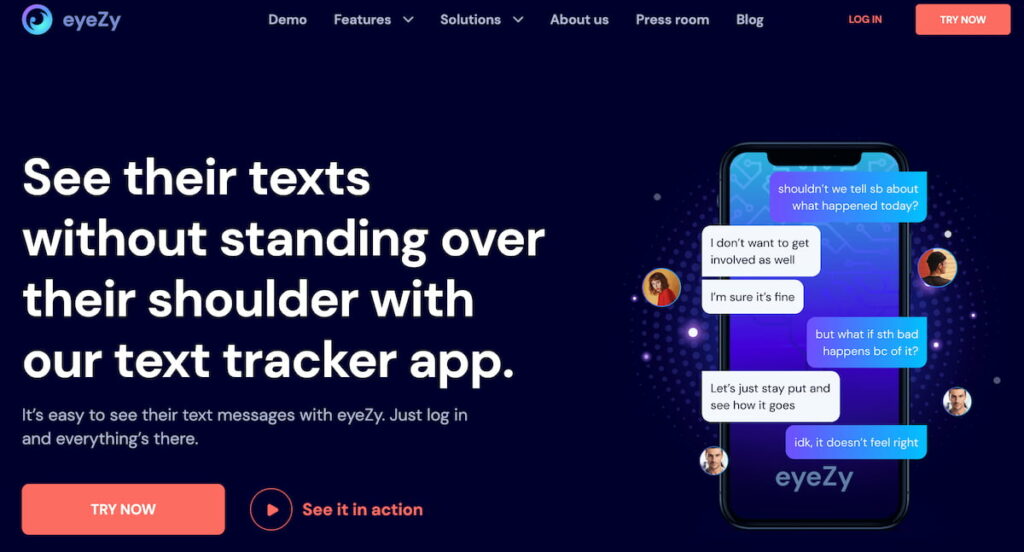 As far as apps that give parents access to texts go, you can't top Eyezy. The advanced monitoring app is designed to help parents track kids text and social media messages with ease. Designed for iOS and Android, Eyezy includes a tool called Social Spotlight that casts a spotlight on their text messages.
Once installed on their device, you'll have access to all their messages from your Eyezy Control Panel. Just head to Social Spotlight to view their texts, including words and pics that they've sent and received.
It's easy to get going with Eyezy. Start by purchasing a subscription. Then, check your inbox for install instructions (they'll be tailored to the device you're installing Eyezy on).
Just follow the instructions as outlined in your welcome email and wait for that first sync. Once it's done, you can pop in to your Eyezy Control Panel to view all their texts.
Eyezy requires a subscription fee, but you get a lot of parental control features that go beyond just text message monitoring, making it one of the best apps to see your child's text messages on the market.
Option #2: Sign in to iCloud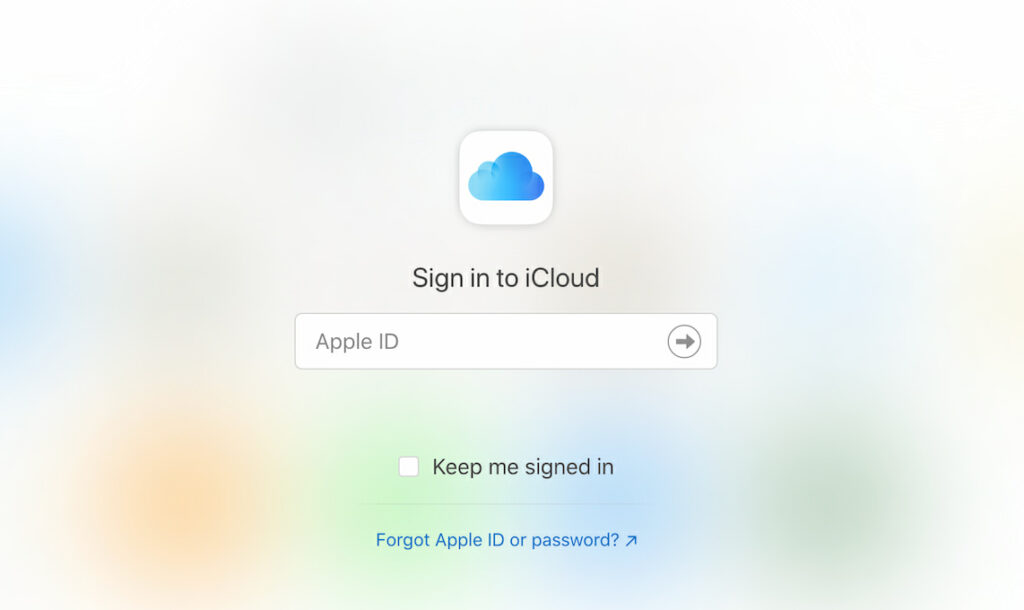 If your kid has an iPhone, you might have a free text monitoring app for parents at your disposal. By signing in to their iCloud account on another device, you can see their iMessages. And that includes text messages as long as their iCloud account is set up to send and receive messages from their iPhone's phone number.
It's important to note that if they have read receipts turned on and you read one of their messages, they'll know something's up (especially if their friends call them out for reading one of their texts without responding back).
What's more, when you sign in to iCloud on another device, they'll likely be asked to verify the new device on their current iPhone.
And of course, this method won't work if your kid has an Android. So if you've made it this far and got all excited, only to realize that this method to track kids texts won't work for you, our sincere apologies.
Option #3: Qustodio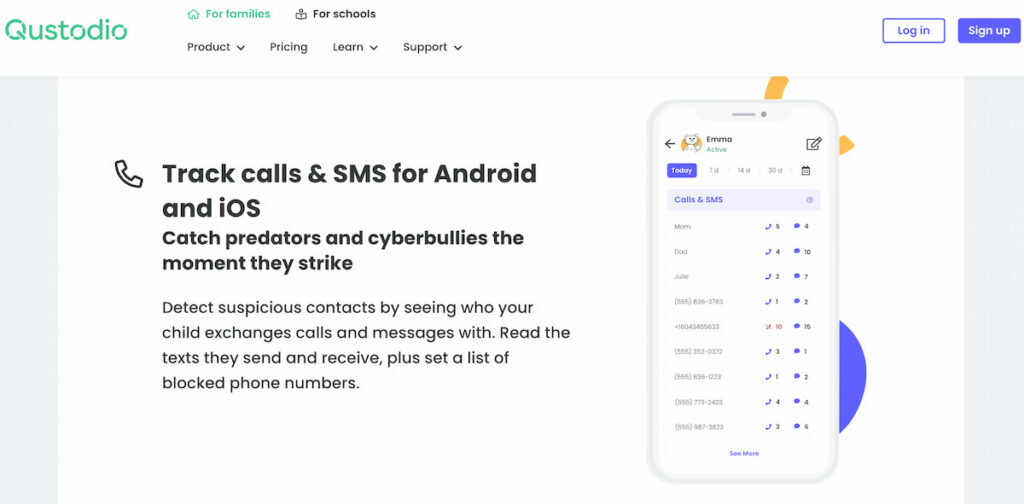 Qustodio is a full-featured monitoring app to see kids texts. While it includes several other monitoring features (much like Eyezy mentioned above), many parents use Qustodio to read their kids' text messages.
The user interface is very good and even novice users will find it quite intuitive. However, plans for Qustodio can get a bit expensive. What's more, even kids with little tech savviness have found ways to uninstall Qustodio or bypass its settings. When your kid knows you're monitoring them, it kind of defeats the purpose.
Option #4: AirDroid

If you're looking for an app for parents to see texts that works on PC, check out AirDroid. Once installed on your PC and synced with their Android, you can see their text messages as they show up. It's a powerful way to track kids texts — and it's relatively simple to use.
A few things to keep in mind here. First, setting up AirDroid can be a bit cumbersome, so you need to be patient. Also, AirDroid requires you to install software on your personal device in order to read your kids texts.
Unlike other solutions that allow you to log in through a web browser on any device (including your smartphone), AirDroid requires an app.
Option #5: WebWatcher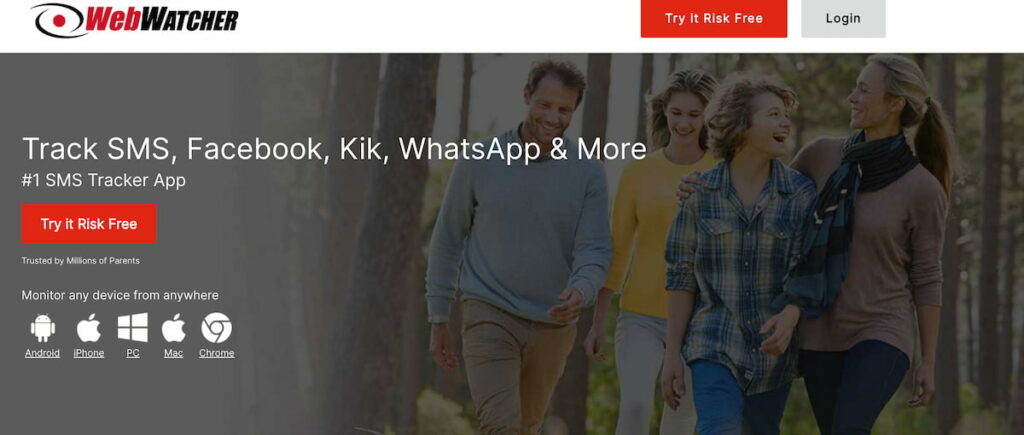 In addition to iOS and Android monitoring, WebWatcher also lets you monitor their activity on Windows, Mac, and Chromebook (though each one requires a separate fee). But with advantages come drawbacks.
And WebWatcher has some. While text message tracking works well, the entire user interface is a little bit lacking. WebWatcher feels like it was designed in 2010, so we're not sure how advanced the tech actually is.
Get Next-Level Monitoring With Eyezy
Eyezy really excels as an app for parents to see texts, but it's not a one-trick pony. With Eyezy, you can also see their private chats in several social media apps. Do they use WhatsApp, Instagram, or Snapchat? Eyezy can show you what they're saying.
But it's not just about what they're saying. It's about how safe they're being. And Eyezy helps you understand that. You can see their location, see their photos, view their browsing history, check their social calendar, view screenshots of their phone while they use it, and so much more.
Whether you need an app to see what my child is texting or an app to see what my child is doing online outside of text messages, Eyezy is a fantastic option.