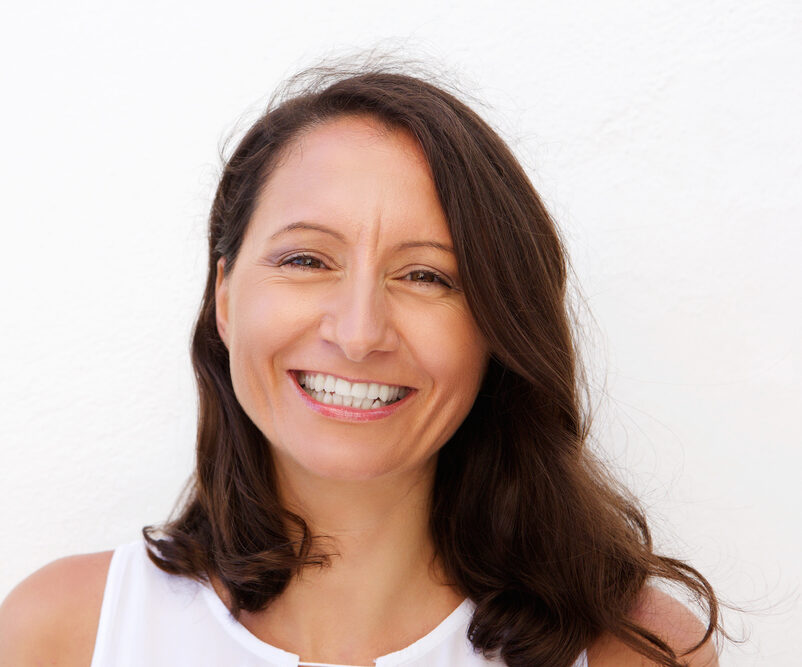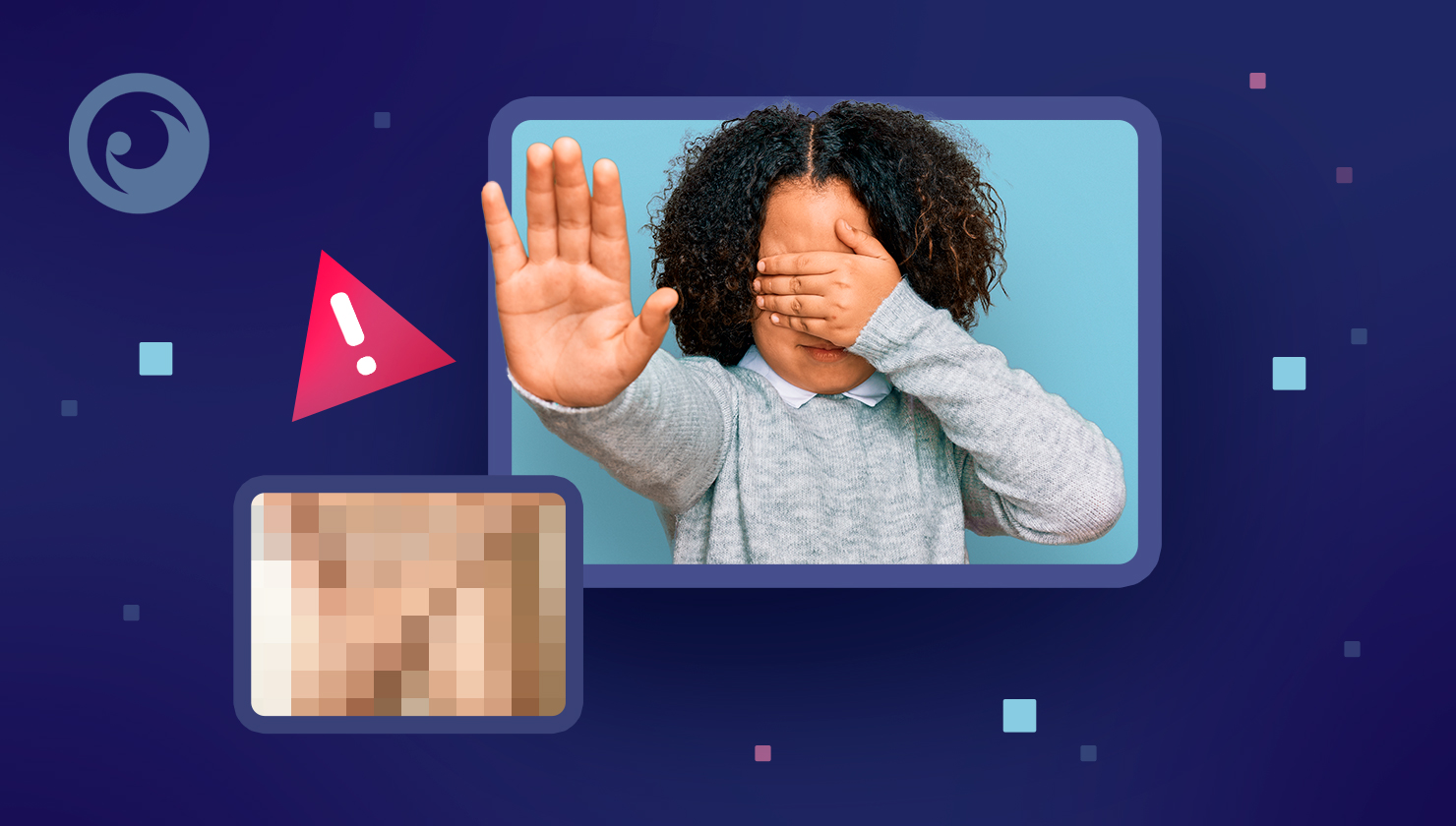 As parents, we always take care of our children's safety online and offline. Just as same as other adults, you might have told your kids a dozen times not to talk to strangers.
Obviously, you wouldn't appreciate that if someone told your children to do the opposite. However, there's an online chatting platform that indicated clearly: "Talk to Strangers!" It's called Omegle, and it offers online video chats to everyone without registration.
It natural if you don't appreciate your child using such kind of software. But let's dig deeper and find out what Omegle is about.
Table Of Contents
What Is Omegle?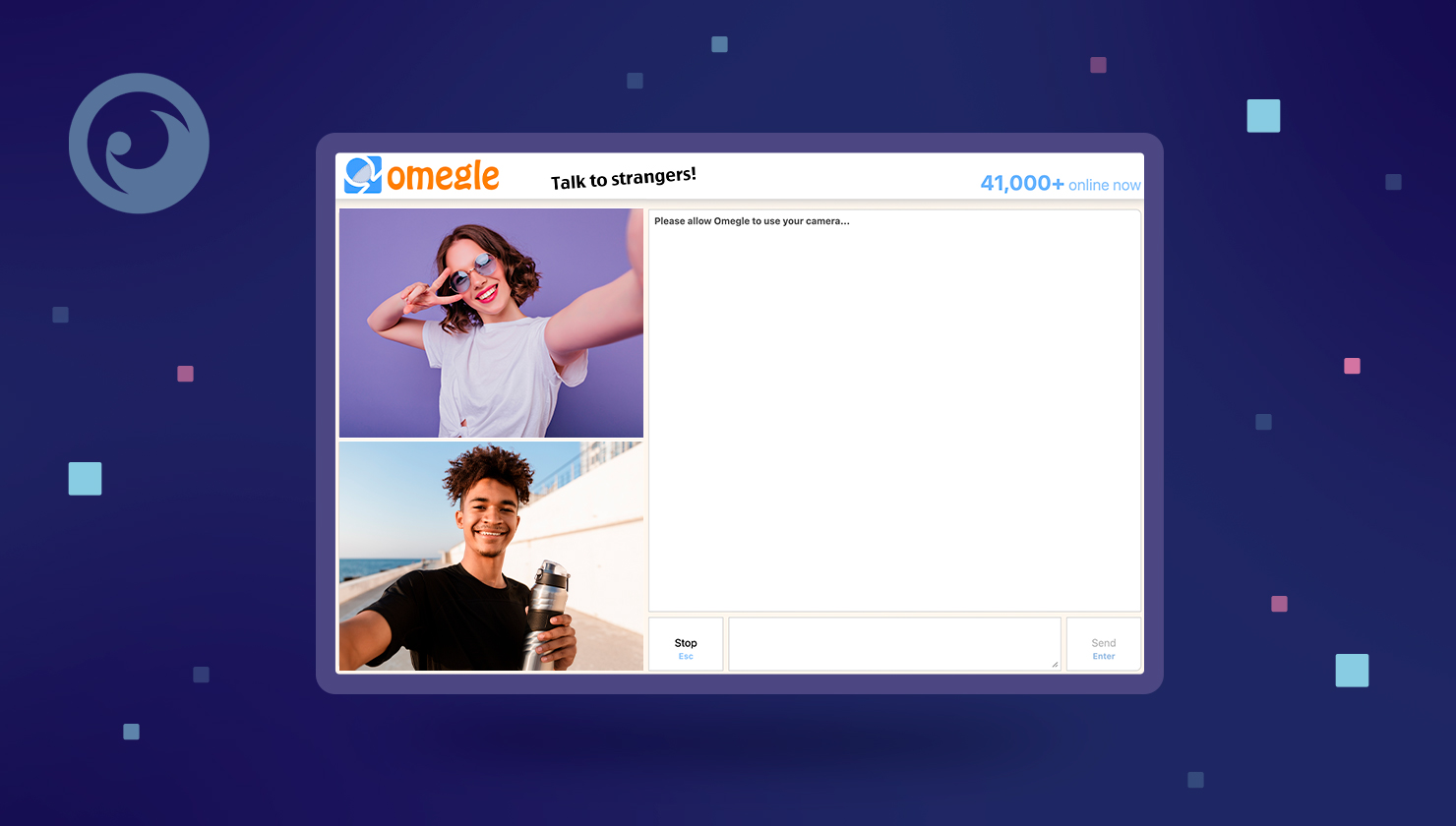 Omegle is a free online chat website for adults and kids. It appeared to be a chatting app in the past, but now it's only a website. Leif K-Brooks created Omegle in 2009 to allow users to communicate with one another online for free.
Unlike WhatsApp or Line, the service has no option to save contacts and add friends. It randomly pairs users who don't know one another and allows them to have a free chat session.
If you go to Omegle.com, you can be surprised and confused — the website has an old-fashioned, not user-friendly design. However, it's pretty popular, and here's why.
Firstly, Omegle allows chatting without registration. It means that kids (who sincerely hate filling boring registration fields) can use it immediately. Although the site is meant for those 13 years and older, no one double-checks their actual age. So, kids can lie about their date of birth and find a "friend" much older than they are recommended.
Another reason for Omegle's increased popularity is because of many people are staying home during the pandemic. As they couldn't meet up with their family and friends, Omegle became a proven way to communicate at a distance.
Is Omegle Safe for Kids? 3 Primary Dangers That Parents Need to Know
It's no wonder if you're bothered by a question: "How safe is Omegle?" As was noted earlier in this article, kids can easily overpass the site's basic security measures and enter a fake date of birth.
At best, youngsters will access adult content. But at worst, they can become targets for cyberbullies and online predators.
Online Predators
Although there is a version of Omegle for kids, it offers no additional security options. Basically, Omegle Kids only asks children to be wise. Here's what the pop-up on the website says:
"Welcome to Kids Chatroom! Please use this only if you are 18+ or 13+ with parental permission. Any illegal content or sharing private info is forbidden & will lead to a permanent ban."
If you think that's not enough for safe chatting, try accessing Omegle for teens. Just as well as the adult site, it has no safety settings at all. It means that kids and teens can chat with anyone, including online predators. Unfortunately, you may never know about it, until it's too late.
Identity Theft
It's known that Omegle collects user data. It intercepts your child's IP address, time of each chat, computer's ID tag, and everything else. Omegle archives the collected data on its servers and keep it for about four months.
It means that a tech-savvy online scammer can steal this data and use it for getting your and your child's banking information.
Cyberbullying
It's true that chats on Omegle are anonymous. However, the person on the other side can persuade your child to tell more about themselves. If they reveal too much personal information, their new friend can use it to mock a kid online.
It's easy to take a screenshot or save the chat logs and share them on the Internet. As a result, the victim can start suffering from negative emotions and anxiety and experience difficulties communicating in real life.
If you want to prevent your child from falling victim to predators, bullies, or scammers, you need to consider restricting the use of Omegle.
Parental Controls for Omegle: Safe Way to Use the Site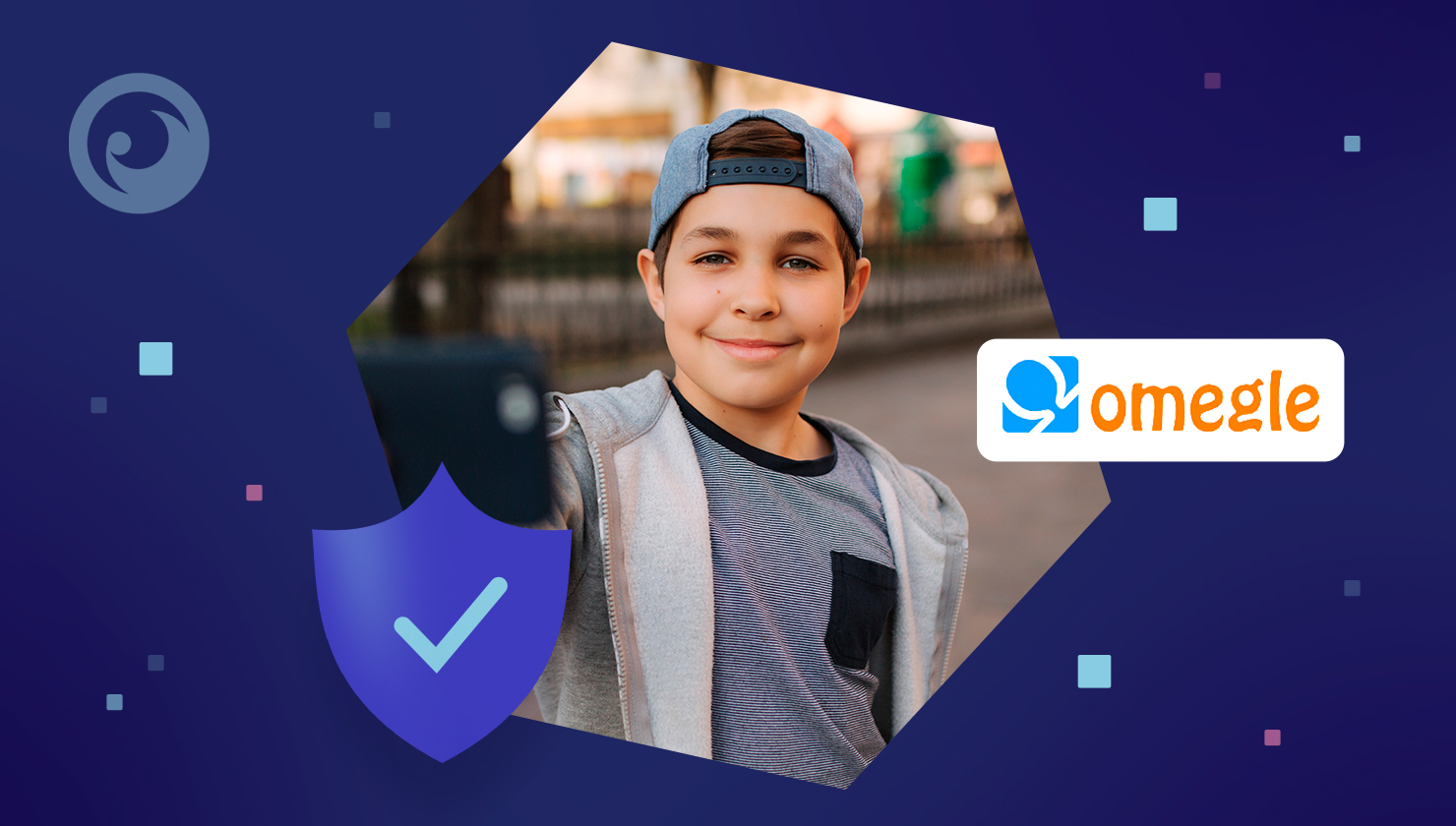 Omegle is a free platform for texting and video chatting, and its developers don't care about implementing g adequate parental controls. It's good to know that parents can use a parental control app to monitor their kids' online activity.
With a parental tool, such as Eyezy, you can safely monitor who your child texts to on Omegle, or you can completely restrict access to the site. As the Eyezy app allows you to read your kid's text messages, you can always be aware of the potential danger associated with Omegle.
What's more, Eyezy makes it possible to use a Keylogger — a tool that allows monitoring your kid's keyboard strokes. You can set the restricted words (such as sex, drugs, or alcohol) and get alerts when your child uses those words.
Another great thing about Eyezy is the screenrecorder feature. If you suspect your kid is in trouble, you can record their cell phone screen remotely and get evidence of online abuse.
Final Thoughts
Online chatting sites, such as Omegle, can be helpful for those feeling lonely. But at the same time, Omegle can make a great deal of trouble, as millions of online predators use the platform for seeking victims.
Parents may not restrict using Omegle for their kids. However, they need to know what children are up to on such dangerous websites. It's good to know they can use the Eyezy parental control app to safeguard youngsters from all possible dangers of using Omegle.