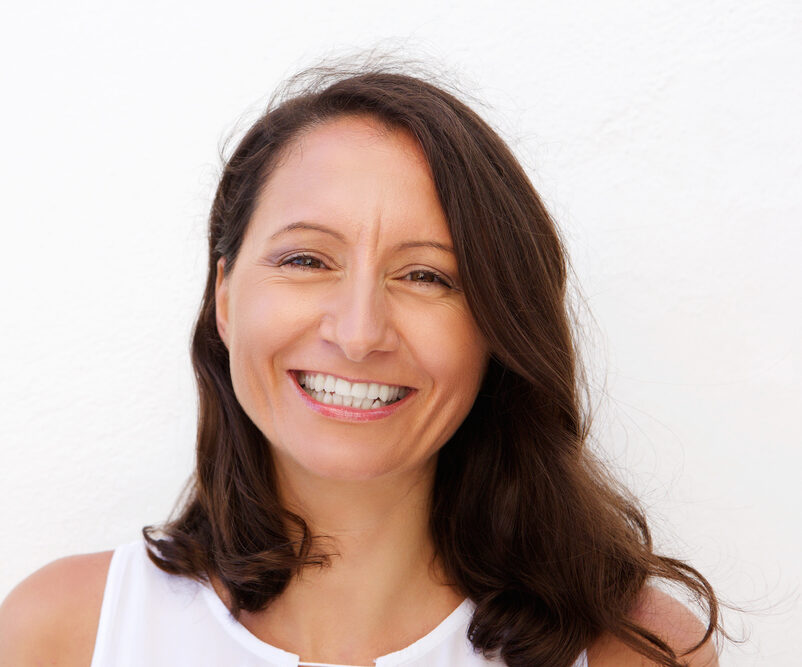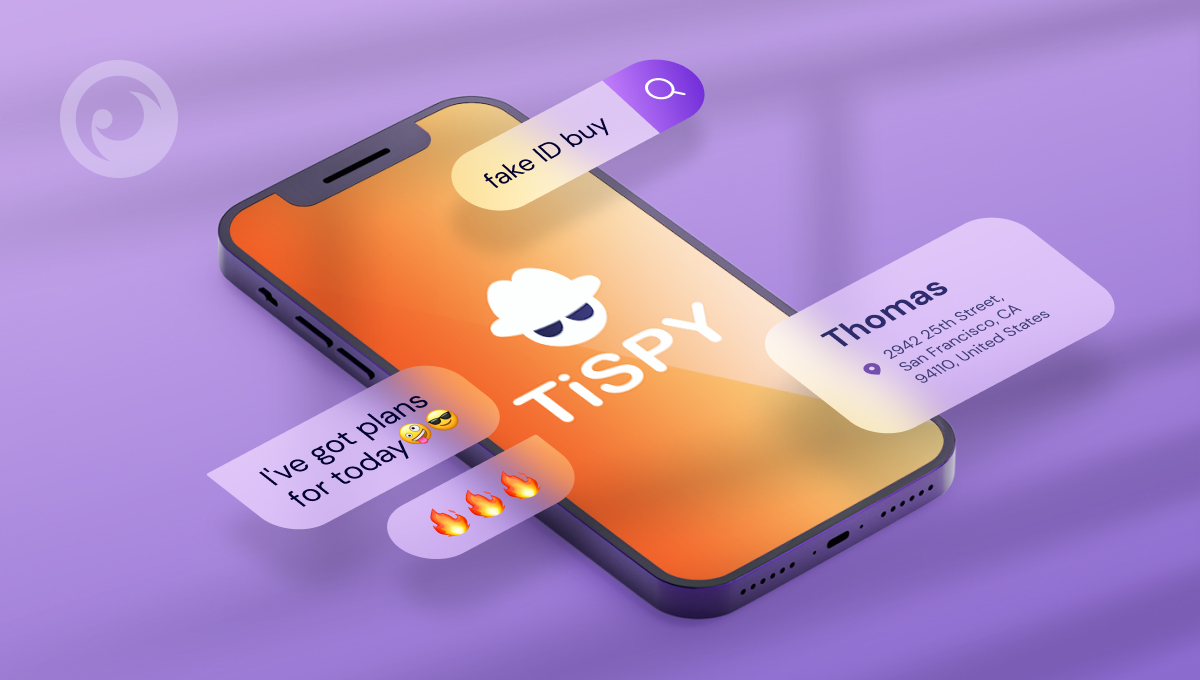 Are you looking for a reliable parental monitoring app for your child's smartphone? With so many options on the market, it can be challenging to determine which ones are legit and which ones are scams.
TiSPY net is one of the most popular parental control apps. In this blog post, we will take a closer look at TiSPY, its features, and its reputation to help you determine if it's the right choice for your family.
From its advanced monitoring capabilities to its ease of use, we'll cover everything you need to know to make an informed decision about TiSPY. So, let's dive in!
Table Of Contents
How Does TiPSY Work?
TiSPY is a powerful tracking tool that offers many features. Let's look at a few of them.
1. Call Monitoring and Recording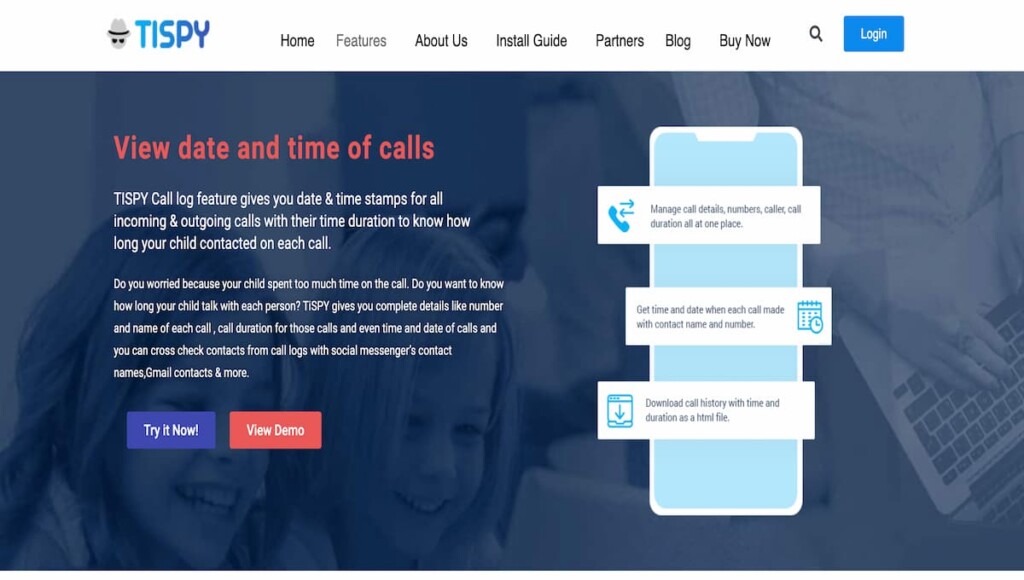 TiSPY offers one of the market's most comprehensive call monitoring and recording features. With this feature, you can scan all incoming and outgoing calls on the target device. The app allows you to access the call logs, including the duration, time, and date of each call.
TiSPY spyware also lets you download the history of phone calls on the target device remotely. This feature can be helpful in monitoring the conversations and ensuring that the target device is being used appropriately.
2. SMS Monitoring and Recording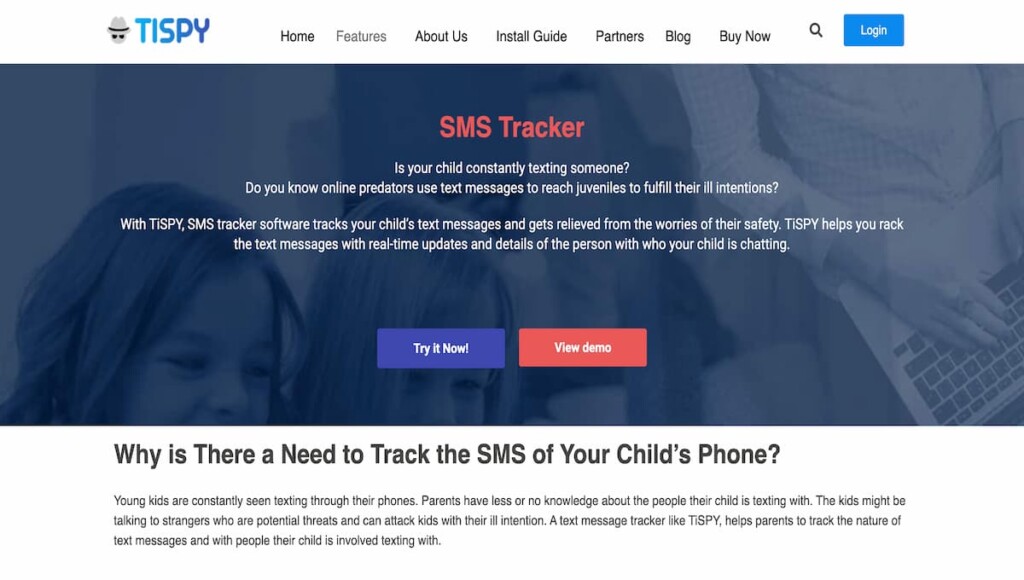 TiSPY enables you to monitor all incoming and outgoing SMS messages on the target device. You can view the content of each message, including the sender's and recipient's phone numbers, date, and time. Moreover, TiSPY allows you to access deleted messages.
3. GPS Location Tracking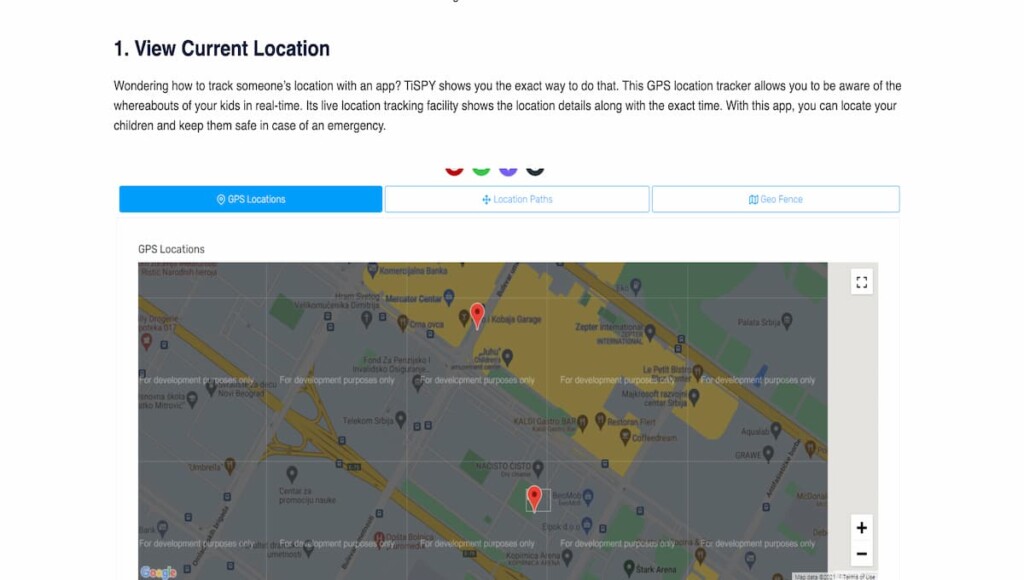 TiSPY app offers an advanced GPS location tracking feature that allows users to track the target device's location in real-time. You can view the target device's current location and even set up geofencing to receive alerts when the device enters or leaves a specific location.
TiSPY's location tracking feature offers the additional benefit of monitoring the location history. You can also filter out all the places have visited with the corresponding dates.
4. Keylogger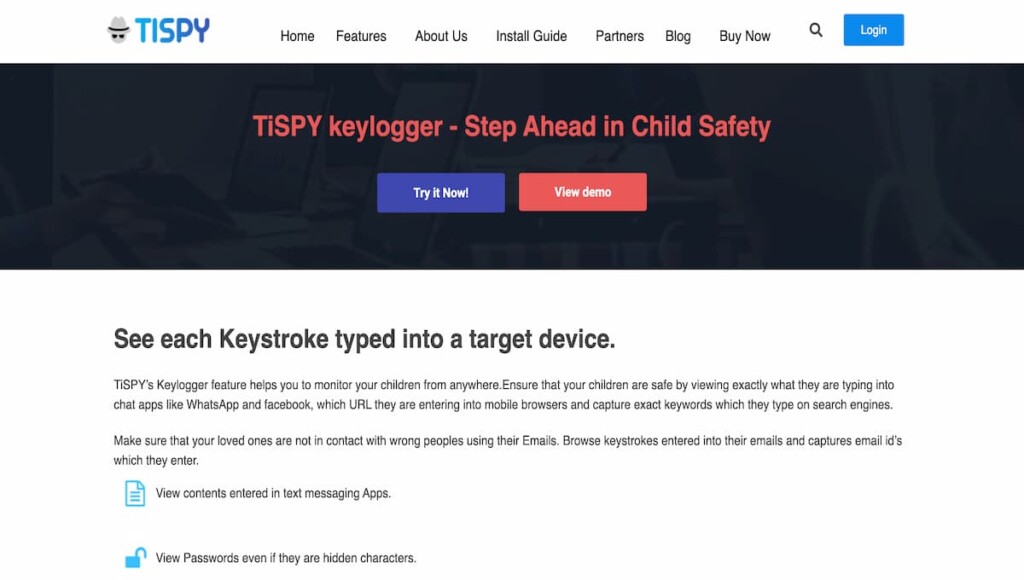 With the help of TiSPY's Keylogger feature, you can now monitor your from anywhere by seeing each keystroke they type – even when those characters are hidden. View conversations conducted over apps and messaging services such as WhatsApp, Facebook Messenger, Skype, Kik, and more quickly.
Get a clearer picture of what has been typed in passwords for programs like Gmail or eBay effortlessly through the dashboard that will support multiple languages to ensure all users have access.
5. Web Browsing Monitoring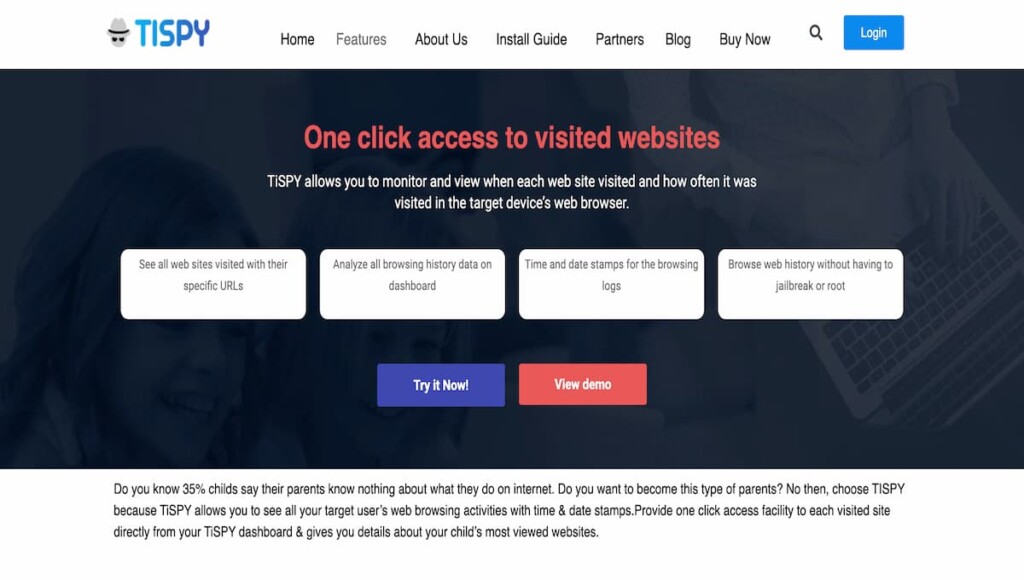 TiSPY allows access to visited websites with just one click. It allows you to review how often each website was accessed so that you can track the surfing patterns of your target device.
You'll receive detailed logs containing timestamps and specific URLs for all web-browsing activity without jailbreaking or rooting done on the phone. All browsing data is displayed conveniently in an organized dashboard view at a glance.
Pros and Cons of TiSPY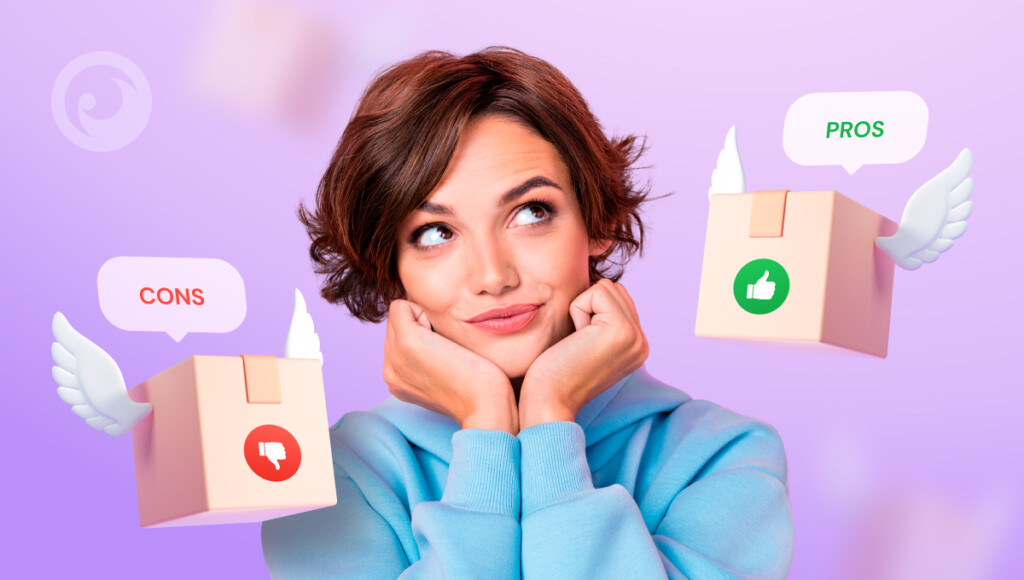 If you're evaluating TiSPY's iPhone or Android monitoring software, you'll want to confirm if it lives up to its claims. While TiSPY delivers on its promises, similar to other parental control apps, it has its advantages and disadvantages. We analyzed TiSPY reviews, and here's what we found:
Pros:
TiSPY is easy to use.
The user interface is intuitive and easy to navigate.
TiSPY offers many features, including call and SMS monitoring, GPS tracking, app usage monitoring, and more.
Cons:
The device may work more slowly.
The installation process is somewhat trial and error.
There is no option to pay monthly.
It doesn't have remote functions.
TiSPY vs. EyeZy: Comparison
To conduct a thorough review of TiSPY, it is imperative to juxtapose its features with those of Eyezy, a leading monitoring application in the industry. Thus, a concise and comparative analysis of their functionalities is in order.
Features
TiSPY
Eyezy
Compatibility
Android
iOS
Android
iOS
Pricing
Android & iOS

• Standard -$11.73/month

• Premium – $6.74/month

• Advanced – $8.70/month

Android & iOS

• 1-month plan for $47.99/mo
• 3-month plan for $27.99/mo
• 12-month plan for $9.99/mo

# of devices

1 device per subscription

Up to 3 with Family Plan
Demo
Yes
Yes
Location tracking
Yes
Yes
Social media tracking
Yes
Yes
Remote restrictions
No
Yes
Remote Control
TiSPY and eyeZy offer remote functions allowing users to monitor activity on their loved ones' devices from a distance.
TiSPY enables users to remotely monitor calls, text messages, photos, and more on any iPhone or Android device. But with eyeZy, you can additionally block certain apps remotely if needed, and this feature allows you to quickly and easily disable any installed app on the monitored device.
Winner: Eyezy
Tracking Location
GPS tracking is an essential element for any monitoring solution. But is TiPSY legit when it comes to tracking location? Yes.  With TiSPY, you can easily track the location of your family members with pinpoint accuracy and receive notifications if they visit or leave certain places.
Similarly, Eyezy allows users to monitor their loved ones' whereabouts on a map and set up alerts when they enter or exit designated areas.
Winner: Tie
Screen Recorder
ScreenRecorder Eyezy is the clear winner when compared to TiSPY. It comes with a comprehensive set of features, including the ability to record your device's screen and upload it to your dashboard. On the other hand, TiSPY does not offer this capability.
Winner: Eyezy
Conclusion
In conclusion, we hope you have no doubts about the question "Does TiPSY work?". TiSPY is a comprehensive parental control app that offers advanced monitoring capabilities for Android and iOS devices.
It provides features like call and SMS monitoring, GPS tracking, keylogger, and web browsing monitoring. TiSPY's reputation is positive, with users appreciating its ease of use and full features. However, there are some downsides to consider, such as a potentially slower device and a trial-and-error installation process.
When comparing TiSPY with Eyezy, we found that EyeZy has some advantages, including remote app locking and screen recording. Therefore, choose what suits you best and trust only reliable applications!