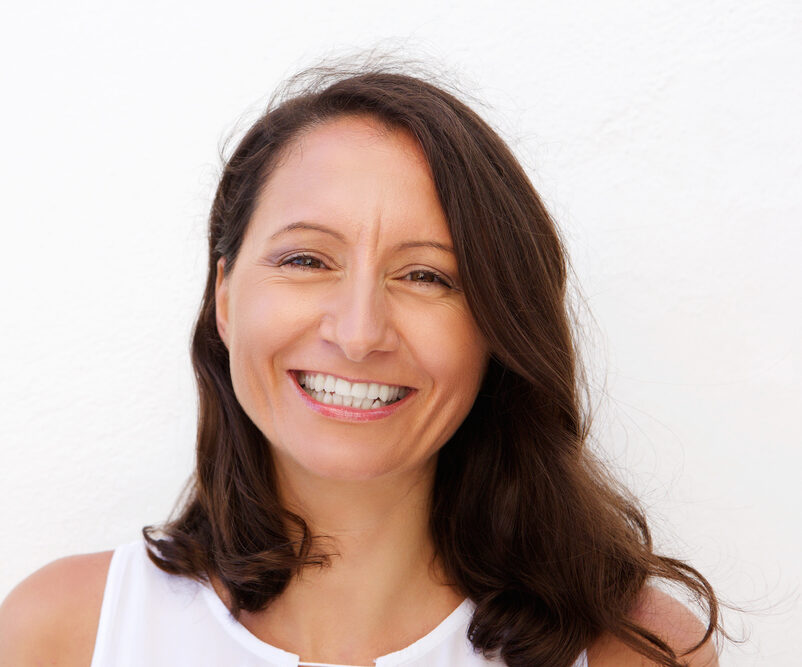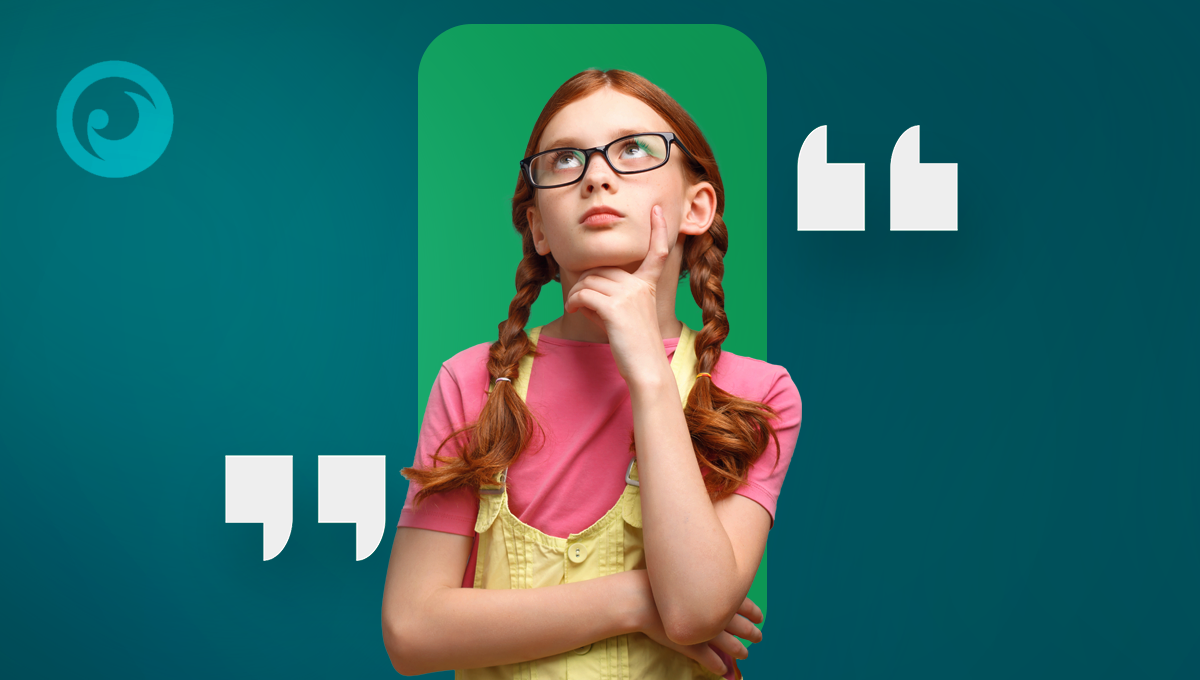 Does your family love to chat away on Google Hangouts? They're not alone! Almost everyone is using it – much like how people turn to the trusty old Google search engine.
But what happens when you worry they might be talking with someone or something inappropriate and have no way of finding out? Worry no more, as Eyezy has a solution for tracking conversations without putting in too much effort!
Today, we'll walk you through three easy ways to monitor Google Hangouts using the Eyezy app.
Table Of Contents
Can Hangout Messages Be Traced?
It's no secret that tracking Hangouts Messages is much more complicated than monitoring chats on Facebook or Twitter. But if you're worried that something might happen to your loved ones or if you see signs that your loved ones are being scammed, you need strong tools.
Eyezy is always ready to be your eyes and ears in this matter. And so there is more than one way to apply it!
Therefore, the answer to the question: "Can google chat be traced?" – is definitely yes!
3 Ways You Can Monitor Google Hangouts Messages
Method #1: Use Social Spotlight
If you want to find out who else someone is talking to on Hangouts, Eyezy has you covered with a feature called Social Spotlight. Baked right into Eyezy, Social Spotlight is an innovative tool that lets you see every one of their chats in several social media apps. And that includes Google Hangouts.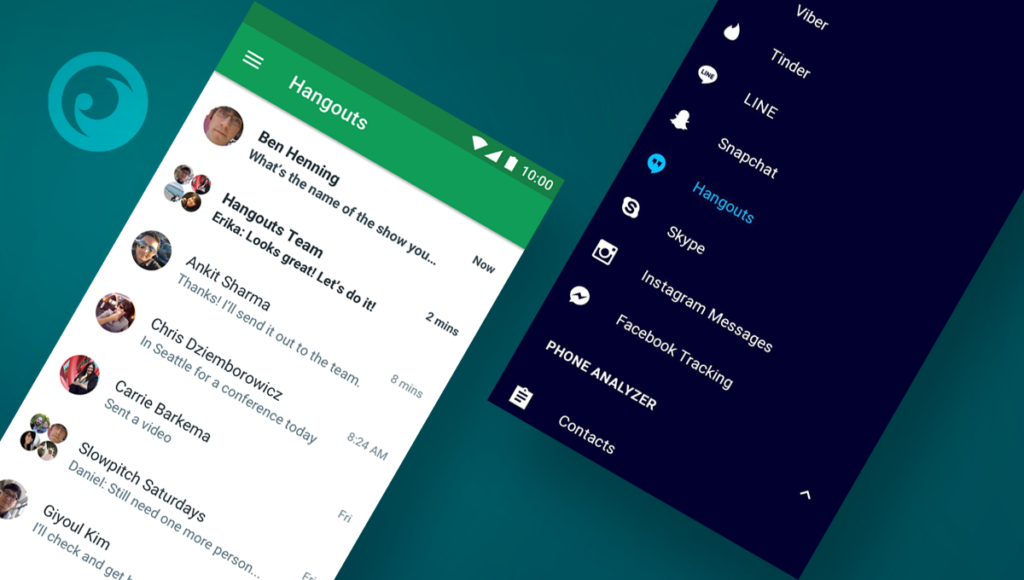 Thanks to always-on Google Hangouts tracking, you'll have access to all their conversations. Simply log in to your Eyezy Control Panel and review their messages. That includes messages they've sent and messages they've received. And that includes the written messages and any pics or videos in the conversations.
The best part? With Eyezy, you don't have to constantly go in and check what they're up to. If you miss a message, it will be waiting for you whenever you sign in to Eyezy. That includes deleted messages, so you really don't have to worry about a thing.
Method #2: Take Advantage of Magic Alerts
With an app like Eyezy on your side, you can not only see their conversations by opening the control panel, but you can also use the magic notifications to find out what they're saying without doing any work.
Magic Alerts are unique to Eyezy. And once you use them, you'll wonder how you ever lived without them. Knowing how to monitor Google Hangouts can be a chore. But with Magic Alerts, you can put your feet up. Just set your keywords or phrases in your Control Panel. If those words come up in their social media conversations, Eyezy will send you a message.
This method to monitor Google Hangouts is extremely handy if you're concerned about certain topics — like sex, drugs, or violence. For example, if you're worried that they're smoking, you can simply set "smoking" or "cigarettes" as a keyword. If they use those words in conversation, Eyezy will send you a notification.
Method #3: Put Keystroke Capture to Work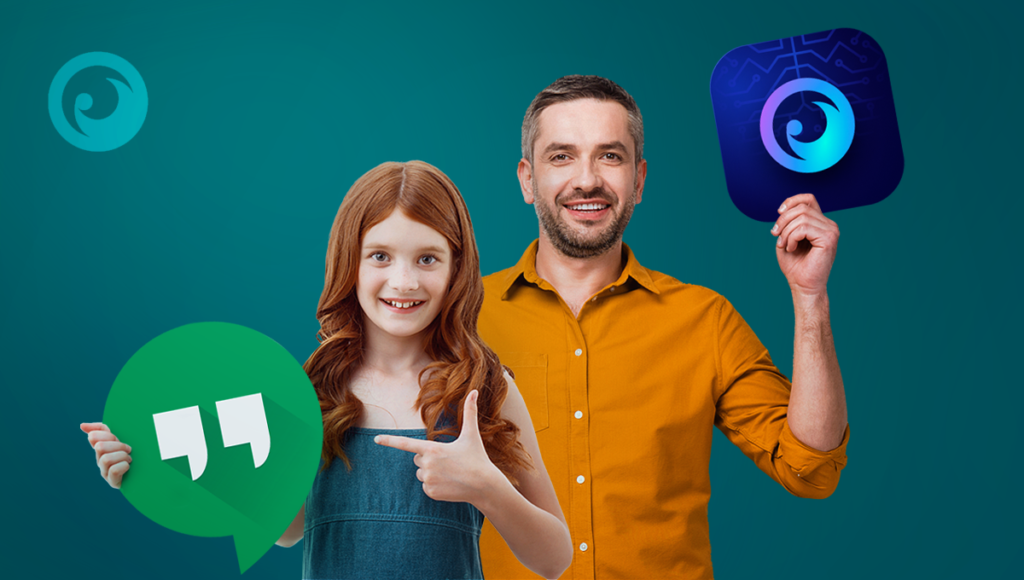 If you want to monitor messages on Google Hangouts without digging deep, Eyezy has you covered thanks to its Keystroke Capture tool. In a nutshell, it captures every keystroke typed on their phone, giving you yet another method to track Google Hangouts without having to stand over their shoulders or grab their phone.
Keystroke Capture is another tool you can use to ensure they aren't sharing sensitive information in Google Hangouts or chatting with people they shouldn't be talking to.
Knowing How to Track Someone on Hangouts Is Just the Start
If they love Google Hangouts, there's a good chance they will use other social media services. That's why we've made sure Eyezy lets you see their conversations on other chat apps, like Facebook Messenger, Kik, Line, Skype, WhatsApp, and even Tinder. And, of course, if they use regular text messaging, Eyezy shows you everything written there too.
But it's not just about reading their conversations. It's about protecting them as they go about their day on their phone. And Eyezy does just that. With Phone Analyzer, you can view their contacts and call details. With Pinpoint, you can see their current and previous locations on a map.
You can track your location in Google Chat, but its functionality is limited, unlike Eyezy. And in addition to letting you know if they've used certain words in conversations, Magic Alerts also tells you when they come or go from certain locations.
You'll also find Connection Blocker to stop them from accessing certain websites, Wi-Fi hotspots, and apps.  And if you want to see the photos, videos, installed apps, and other files stored on their device, Files Finder has you covered.
Our Final Say about Hangouts Monitoring
How do you track someone on Google Hangouts without them knowing? Eyezy is to the rescue again as the best Hangouts tracker. The three methods outlined above all work in hidden mode, so they won't know you're using an app to monitor Google Hangouts.  There's so much you can do, so explore everything Eyezy offers now.