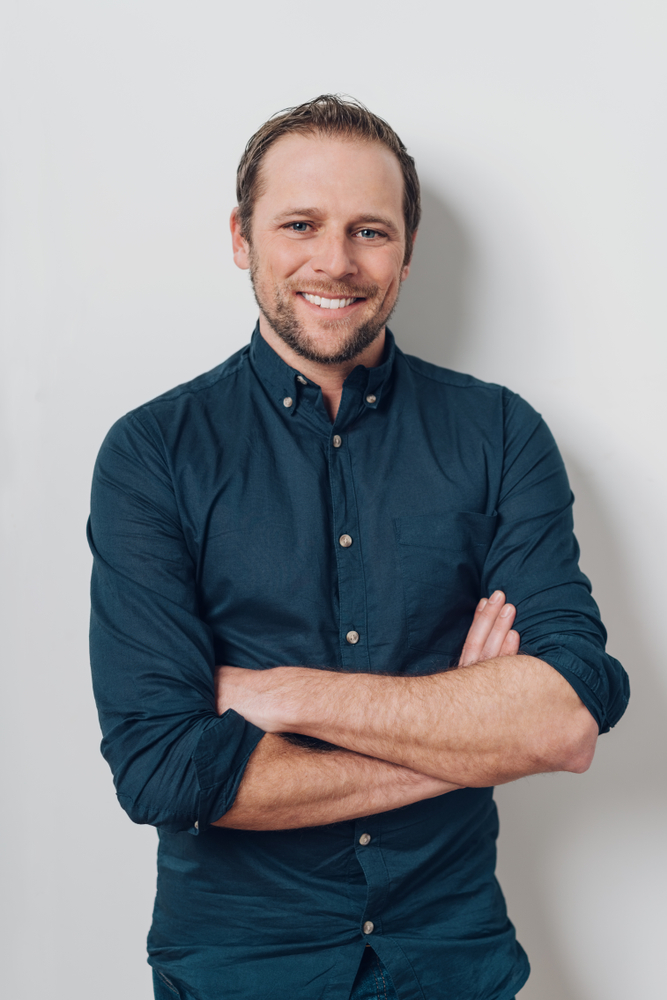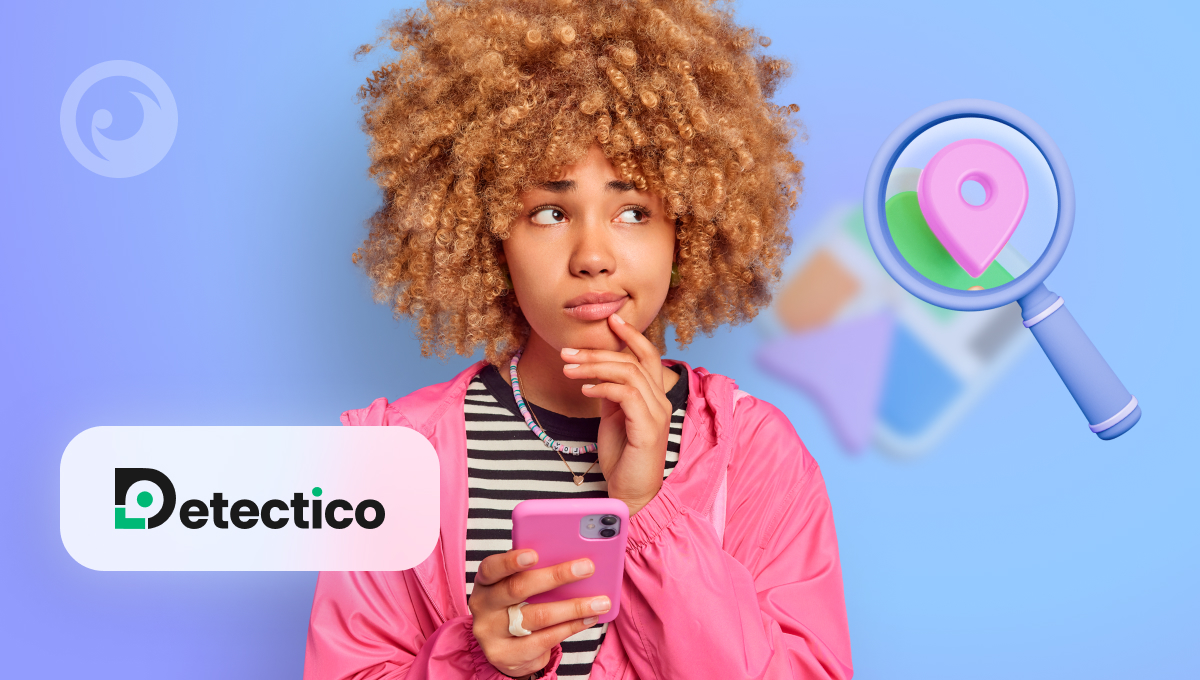 If you've ever read the book Where's Waldo, you know frustrating it can be trying to locate someone in a crowd. That's kind of how it feels when you're trying to locate someone, but you don't have any information other than their phone number. That's where the Detectico app comes in. And in this Detectico review, we'll let you know if it works as well as everyone claims.
Table Of Contents
All About the Detectico App
There are a lot of monitoring apps on the market that let you find out their location. Most apps require you to install something on the device you want to track. But Detectico is different. There's no app to install. Not on your phone. Not on theirs.
Just enter the number of the phone you want to locate, punch in a message, and hit Send. Detectico will send your message along with a tracking link. When the person on the other end taps that link, Detectico will send you their location on a map.
This opt-in location service is priced well and perfectly legal. That's because with Detectico, the user on the other end has to give their permission to reveal their location by tapping or clicking a link (what that link says is up to you).
As many Detectico reviews will tell you, the service is fast, efficient, and simple. But does it stack up to more feature-rich solutions? Read on.
What the Detectico App Includes
Locate any phone by number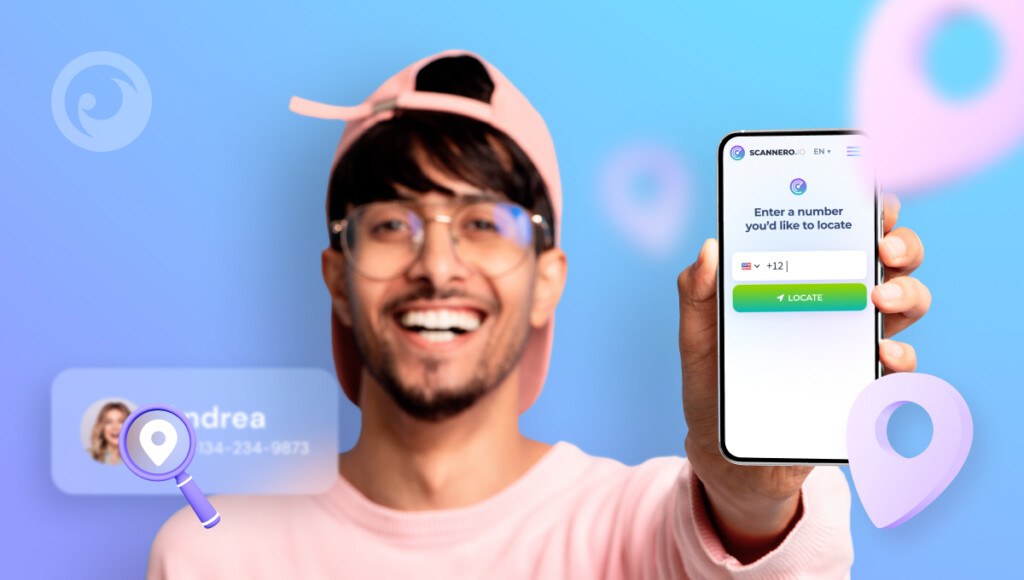 Wondering where they are right now? Just enter their phone number and Detectico will tell you. The app fires off a text message to that number. Included is a custom message (or a pre-set one) and a link. When they tap the link, Detectico tells you where they are.
Find out who owns a specific phone number
Are you receiving unwanted calls or texts from unknown numbers? The Detectico app can help you find out who's harassing you. Just enter the number that keeps popping up on your phone and Detectico will run a check to see who's behind that number. It's pretty powerful stuff.
See if your information was compromised
Is Detectico legit? Yes, and not just at helping you find any phone's location by number. The Detectico app also excels at helping you keep your own personal information safe.
The service includes a data leak checker. It works hard in the background to determine if your own email address is floating around in a known data breach. And if it is, you'll know about it.
Detectico Compatibility
Features
Detectico
Eyezy
Compatibility
Android
iOS
Android
iOS
Pricing
Android & iOS

• 1-day trial for $1.19
• 1-month plan for $66.45/mo

Android & iOS

• 1-month plan for $47.99/mo
• 3-month plan for $27.99/mo
• 12-month plan for $9.99/mo

# of devices

Unlimited

Up to 3 with Family Plan
Demo
No
Yes
Location tracking

Yes

Yes
Social media tracking

No

Yes
Remote restrictions
No
Yes
Detectico Pros and Cons
Detectico is so easy to use, but there are a few things you should know before you use the app. The last thing you want is to end up with an experience that doesn't meet your expectations. So take a look at these pros and cons before you make a decision.
Pros
• Works on any type of phone, including old flip phones
• No need to install an app to locate a phone number
• Less expensive than other monitoring apps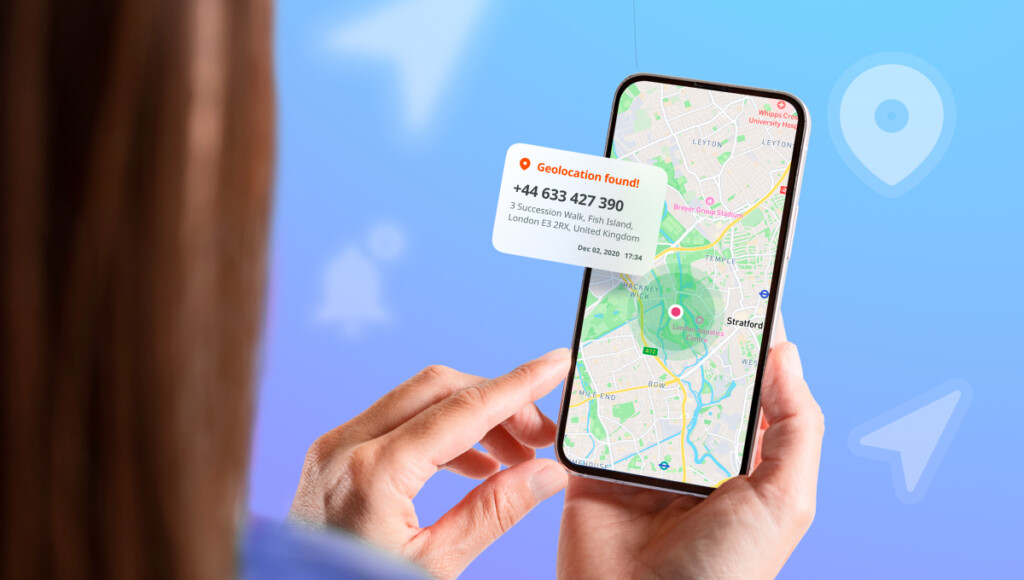 Cons
• No social media monitoring
• Requires user to grant permission to reveal location
• No way to view location history, only their current location
What Users Really Think of Detectico
Detectico is relatively new, but you can find some positive reviews on sites like TrustPilot. The app has an overall rating of 4.1 out of 5 as of publication time.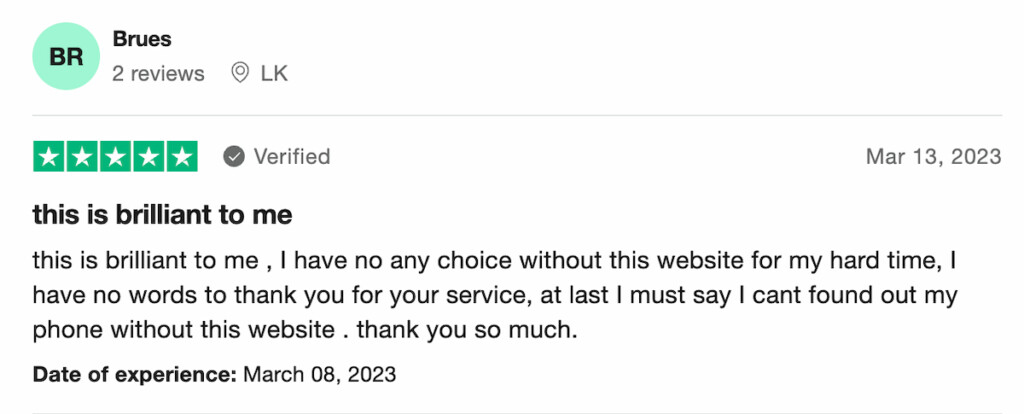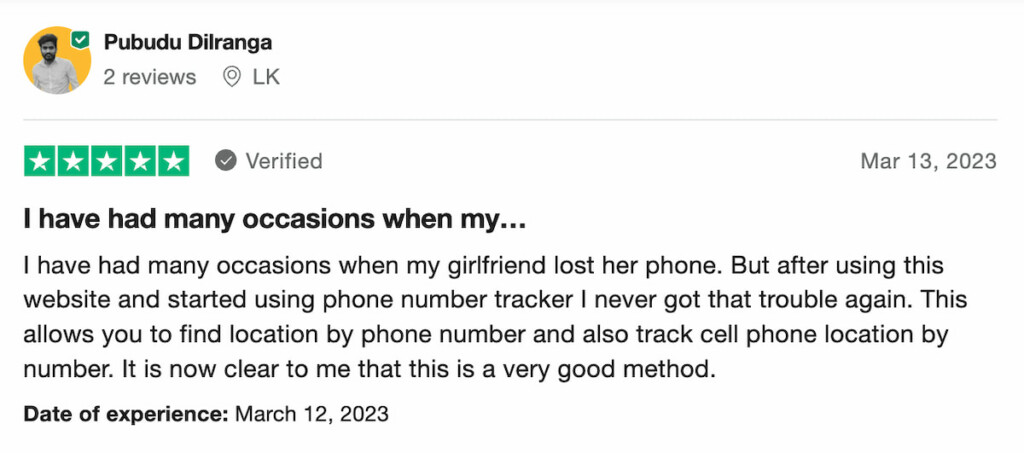 Detectico vs. Eyezy: Two Stellar Apps Go Head-to-Head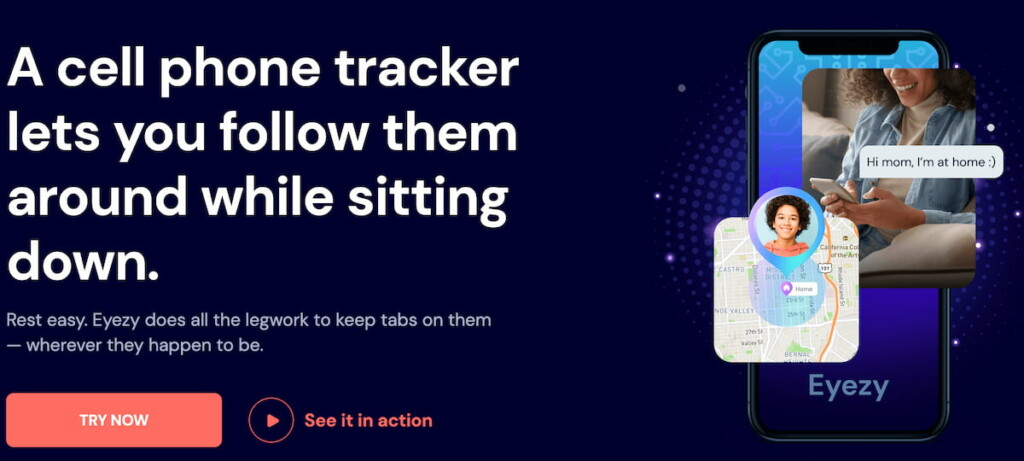 Finding Location
As every Detectico review will tell you, it's relatively easy to find anyone's location just by knowing their phone number. We like Detectico for this reason. And because you don't have to install an app on their phone to locate them, Detectico is extremely cost effective for finding multiple phones.
But while Eyezy requires you to install an app, it has a leg up on Detectico because it doesn't require the user on the other end to authorize location sharing. That said, due to this restriction, Eyezy is really designed for parents to monitor their own kids. For these reasons, we'll make the argument that the apps are evenly matched.
Winner: Tie
Number of Features
There's no way around it. While Detectico does location tracking extremely well, that's pretty much all it does. Sure, you can find out who's behind a phone number. And you can check for personal data leaks.
Eyezy goes above and beyond that by letting you read their private chats, check their texts, read their emails, see their photos and videos, view their call logs, and so much more.
Winner: Eyezy
The truth is that for Detectico to work, the person on the other end must tap a link. While the text message you send might not be detailed, the user is choosing to reveal their location. With Eyezy, they won't know you're checking their location. Plus, only Eyezy lets you check out their previous locations, not just their current one.
Winner: Eyezy
Final Thoughts on Detectico
How does Detectico work as a location tracker? Very, very well. And if that's all you need, you'll definitely find a good solution in the Detectico app.
If you need something that does way more than just location monitoring, consider Eyezy. When you discover what you can do with the leading-edge monitoring app, you'll be floored. There's even a free demo, so check it out.