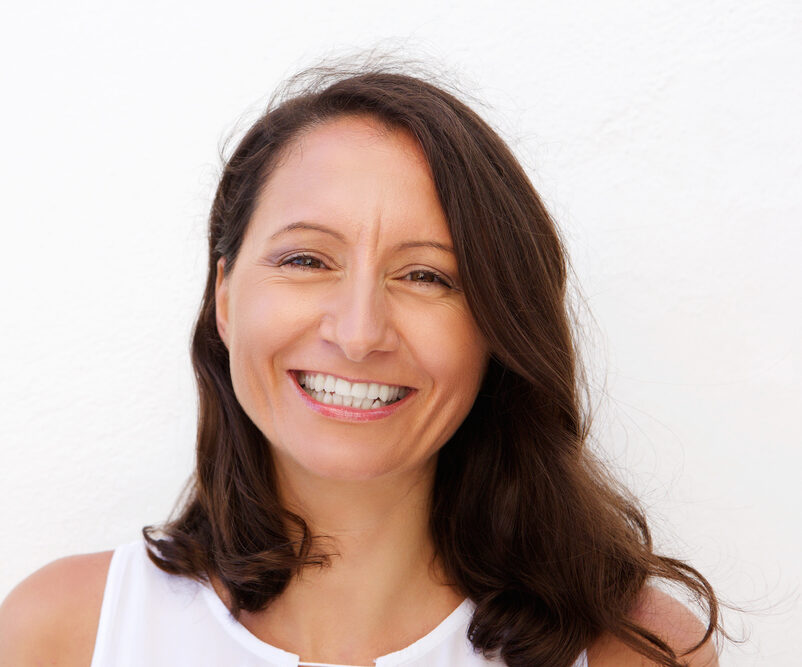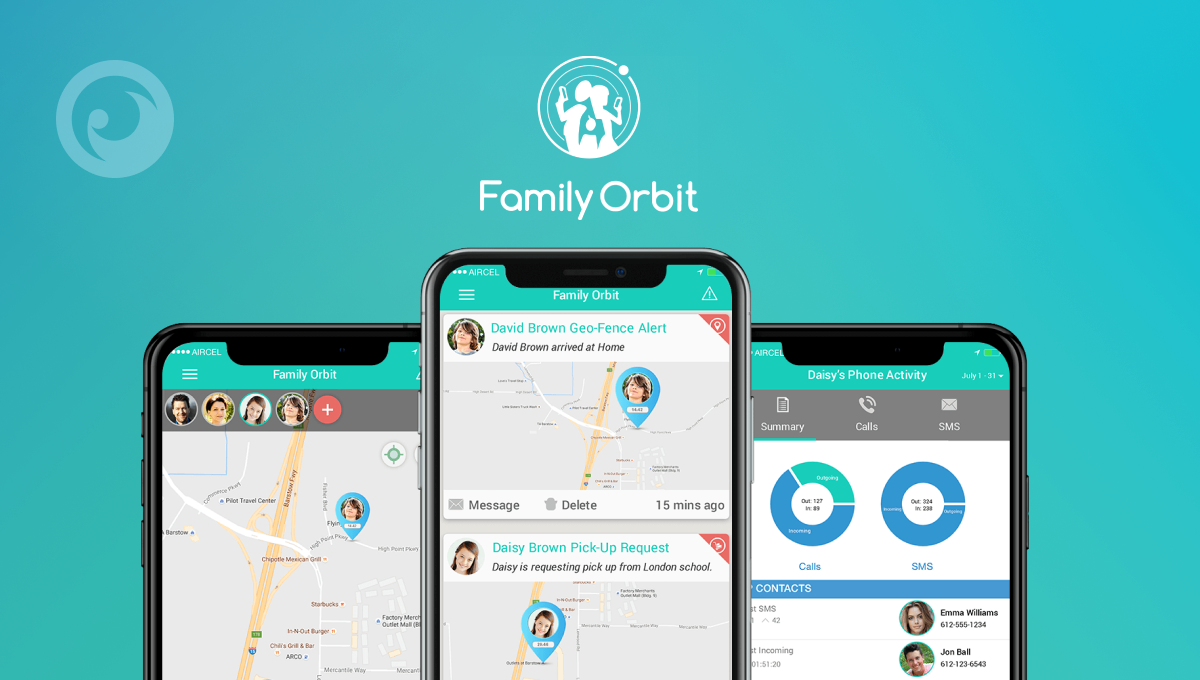 If you're looking for an out-of-this-world monitoring solution, you're in the right place. We're dedicated to reviewing various apps that promise to keep kids safe and make parents' lives easier.
While many Family Orbit reviews claim the app does just that, it's important to find out for yourself. That's where we come in. Today, we're diving deep to find out if Family Orbit delivers on its big promises.
Table Of Contents
What You Can Do With the Family Orbit App
Log Texts and Calls
Sometimes they call people. Sometimes they text. With Family Orbit, you're covered, no matter how they communicate. Whether you buy Family Orbit for Android or opt for the iOS version, you'll be able to review their texts, plus their detailed call history.
See Their Location
The GPS tool that's built into Family Orbit is robust. You get a real-time GPS tracker that shows you where they are on a map, plus mobile geofencing technology that alerts you if your child enters or exits the geographic boundaries that you set.
View Their Website Activity
Are they visiting sites that you don't approve of? Family Orbit can show you. You'll see the complete URL of the sites they visited, right down to the exact page.
See Their Photos and Videos
When you have the Family Orbit iPhone monitoring software installed (and the Android version too), you can see the photos and videos that are stored on their device. So if they're looking at stuff they shouldn't be looking at, you can find out.
View Their WhatsApp
Many Family Orbit reviews will tell you that the monitoring app doesn't let you see their social media. And while that's mostly true, many consider WhatsApp to be a social platform. If they use WhatsApp to communicate, you're good to go with Family Orbit.
Gain Parental Insights
Included in the Family Orbit app is a suite of tools that analyzes their behavior. With text analysis, you get a bird's-eye view of the controversial words they're using in chat, with tags to identify what they're talking about (like drugs or profane language).
And the photo analysis feature does the same thing with the photos installed on their phone. It's quite powerful.
Family Orbit App Overview
Features
Spyine
Eyezy
Compatibility
Android
iOS
Android
iOS
Pricing
$19.95/month

$89.95/year

1-month plan for $47.99/mo
3-month plan for $27.99/mo
12-month plan for $9.99/mo
# of devices
Up to 3 devices
Up to 3 with Family Plan
Demo
No
Yes
Location tracking
Yes
Yes
Social media tracking
Limited to WhatsApp
Yes
Remote capabilities
Yes
Yes
Family Orbit Pros and Cons
Whether you're considering Family Orbit iPhone monitoring software or the Android version, you want to know if it delivers on its promises. And while it does, like any parental control app, Family Orbit comes with pros and cons. Here's what we've found: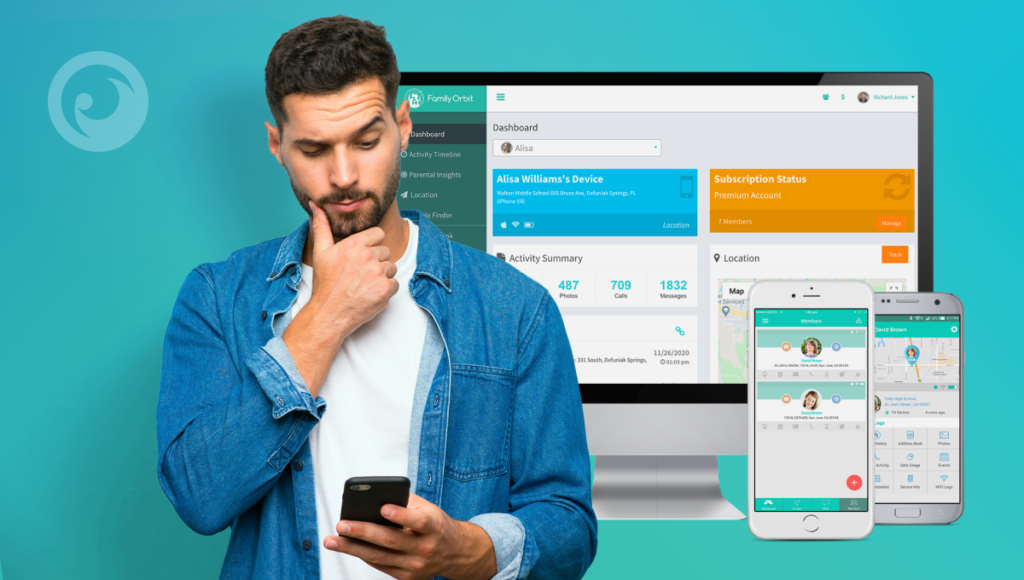 Pros
Free trial available
Works on iOS Android
One purchase covers multiple devices
Cons
Very limited social media coverage
Confusing installation process
App blocker not available on iOS
What Users Really Think of Family Orbit
The thing about reading a Family Orbit review is that it's just one person's opinion. And while we put multiple reviewers on the case to review the monitoring app, we think it's equally important to hear from real users. So here's what they had to say.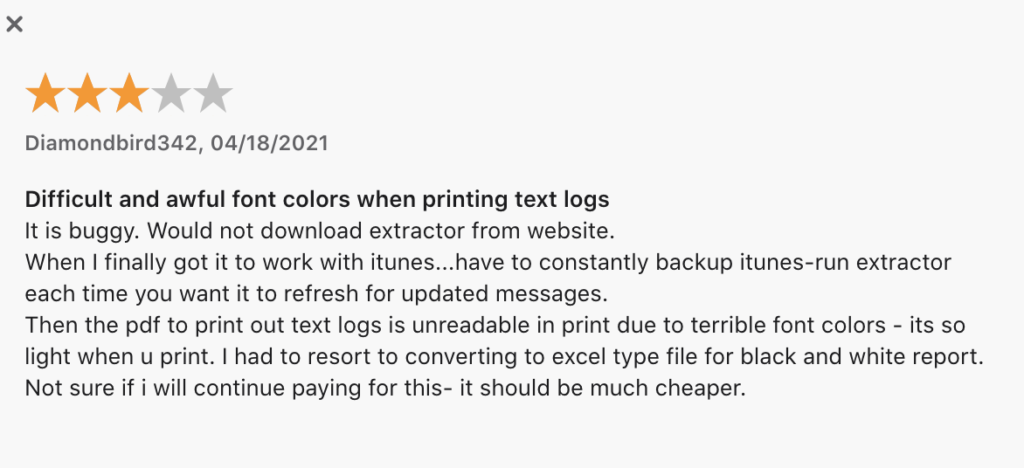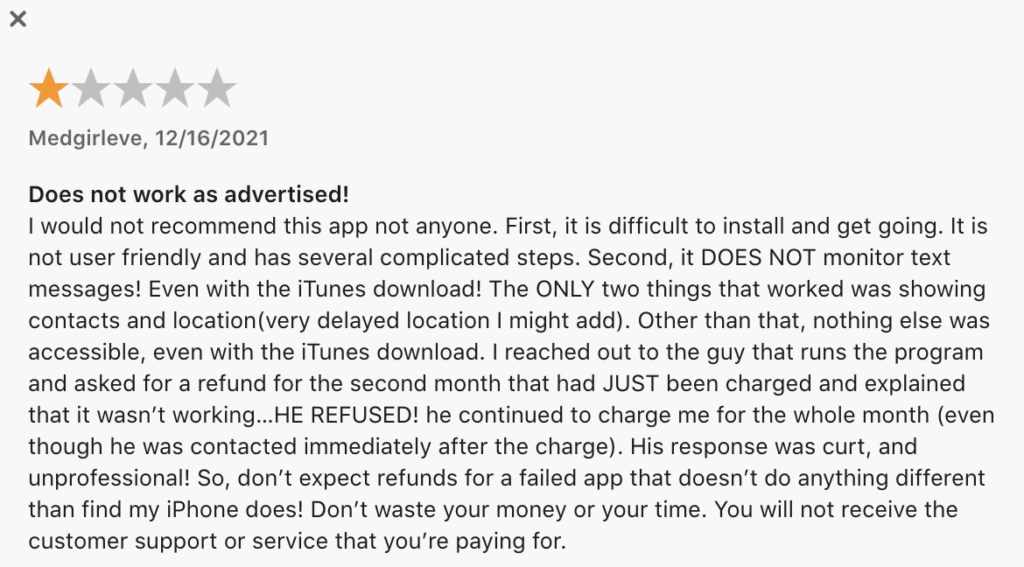 Family Orbit vs. Eyezy: Which Is the Better Monitoring App?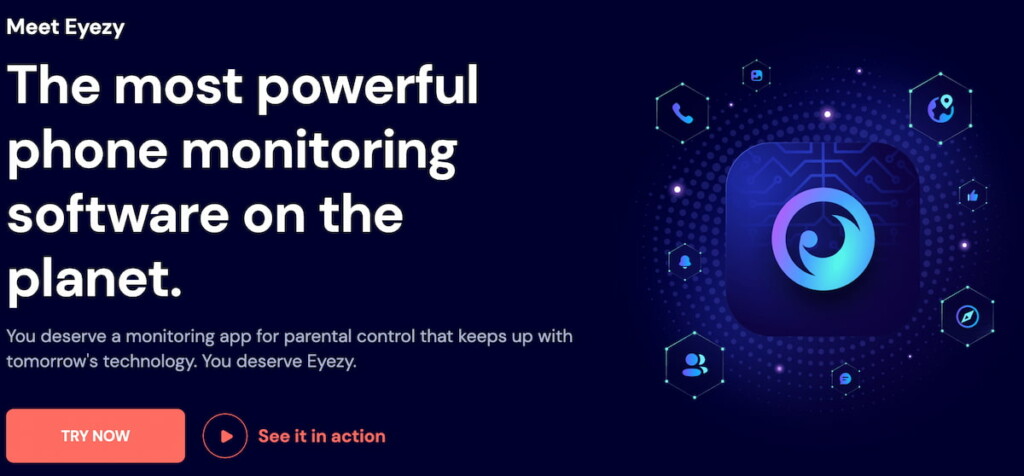 If this monitoring solution has made your shortlist after reading various Family Orbit reviews, good call. But how does it stack up to Eyezy, one of the world's most advanced monitoring solutions? Let's take a look.
GPS Tracking
We believe that for a monitoring solution to even make it onto your shortlist, it needs to offer GPS location tracking. There's good news in this Family Orbit review. The monitoring app delivers. It lets you see their location on a map, and it alerts you if they come and go from specific locations — just like Eyezy.
Spyine –

⭑⭑⭑⭑⭑

Eyezy –

⭑⭑⭑⭑⭑
Social Media Monitoring
How does Family Orbit work to keep your kids safe on social media? Unfortunately, not very well. While it does offer WhatsApp monitoring, if your kids use other apps like Messenger, Instagram, or Snapchat, you're out of luck. Eyezy, on the other hand, has support for multiple social media and chat platforms. Even Tinder.
Spyine –

⭑☆☆☆☆

Eyezy –

⭑⭑⭑⭑⭑
Keyword Tracking
If they use controversial words in chat, you want to know about it. Especially if they're talking about things like drugs, alcohol, or violence. We like Family Orbit's solution. It compiles phrases from chats into an easy-to-read dashboard and tags the conversations it finds with controversial keywords. But we think Eyezy's solution is better.
Instead of forcing you to go to your dashboard to find the controversial words, Eyezy just sends you a notification. This is much more powerful for parents who don't want to constantly monitor their kids.
Spyine –

⭑⭑⭑⭑☆

Eyezy –

⭑⭑⭑⭑⭑
Final Thoughts on Family Orbit
Overall, Family Orbit does a good job. Unlike some apps, it doesn't overpromise and underdeliver. Everything it says it does, it does well. But if you're looking for an app that exceeds your expectations, gives you more monitoring power, and makes your life easier, Eyezy might be a better buy.