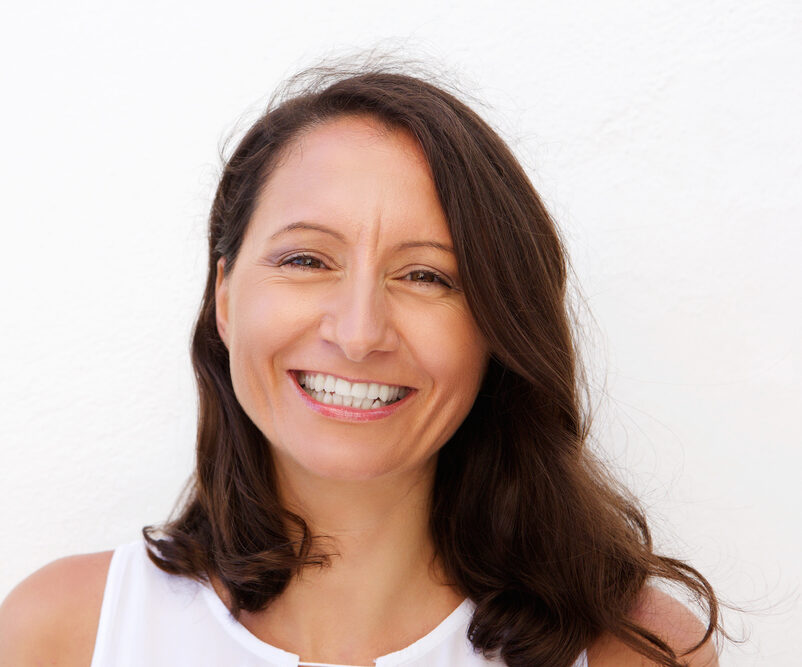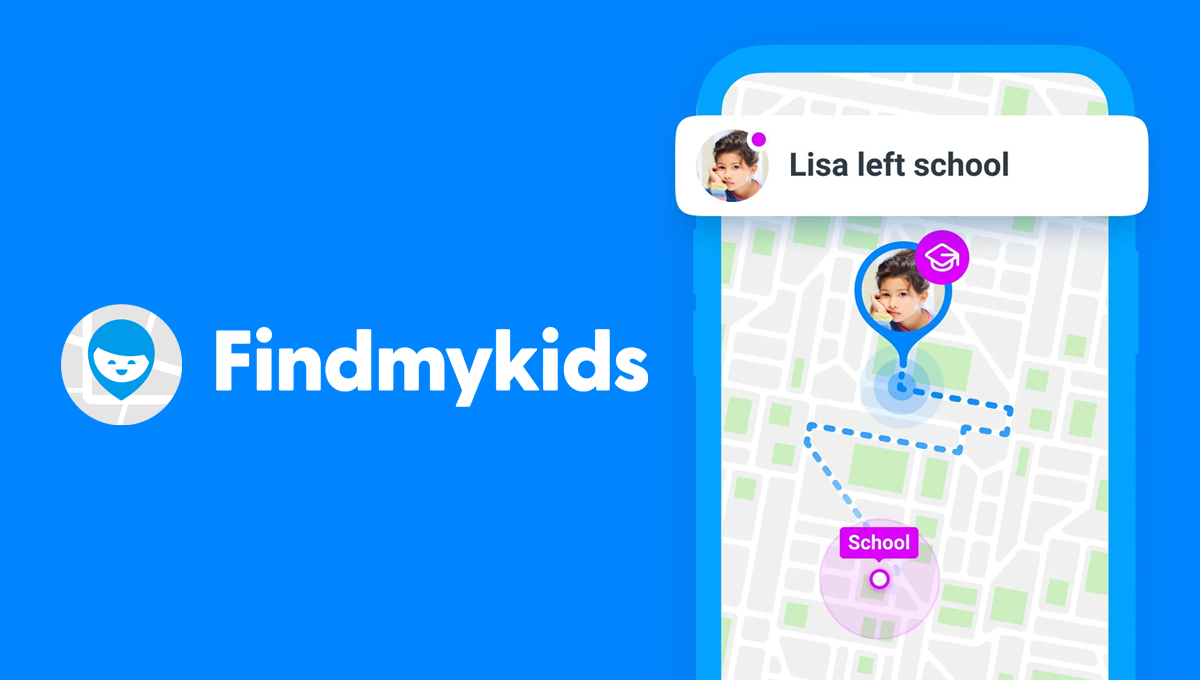 So, you're looking to locate your kids? Find My Kids seems like the obvious choice. It does exactly what it promises — help you find your kids. But that's actually just the tip of the proverbial iceberg. Find My Kids is more than just a GPS tracker.
It actually lets you do a bit more, like listen in on their surroundings when they're in danger. Intrigued? Our Find My Kids review has everything you need to know, so read on.
Table Of Contents
What You Can Do With The Find My Kids App

Track their location
With just a tap, you can find out where your kids are with an easy-to-use map. You can also dig a little deeper and view their location history, so you'll always know where they've been.

Get location alerts
If you want to know as soon as your child leaves a location or arrives somewhere (like school, for example), the Find My Kids app can tell you. Just set your locations, and it takes care of the rest.

Listen to their surroundings
You tried calling them. They're not answering. You're worried. Find My Kids can help. With just a tap, you can activate their microphone and listen in on what's happening. Keep in mind, however, that this feature isn't available in the Find My Kids iPhone app.

Get an SOS signal
In addition to being able to listen in on what's happening around them, the Find My Kid app can also send an SOS location signal, alerting you to their location and informing you that something's wrong.
See how they're using their phone
Kids spend a lot of time on their phone. The Find My Kids iOS app (and the Android version too) shows you what they're doing. You'll get a detailed look at how much time they spend using each app on a daily, weekly, or monthly period.
Find My Kids vs. Eyezy: How Do These Tracking Apps Compare?
Find My Kids seems promising, but Eyezy is a tough nut to crack among tracking apps with better tracking capabilities, and a plethora of additional features. Here's a look at how Find My Kids stack up to Eyezy on both mobile platforms.
Features
Find My Kids
Eyezy
Compatibility
Android
iOS
Android
iOS
Pricing
$2.99/month ($16.99/year)
Listening-in feature is pay-per-minute
From $9.99/month
# of devices
1 device per subscription only
Up to 3 with Family Plan
Demo
No
Yes
Location tracking
Yes
Yes
Social media tracking
No
Yes
Remote capabilities
No
Yes
Find My Kids Pros and Cons
There are a lot of bare-bones apps that cost more than Find My Kids, so for what it does, this app is well priced. And there's a lot to like about Find My Kids. Here are the things parents will most appreciate:
Easy to install (available on Google Play and App Store)
Works on iOS and Android
Listening in feature is pretty unique
But while Find My Kids is relatively easy to use, there are a few things you should know about that might not have come up in other Find My Kids app reviews online:
No social media monitoring
No keyword alerts
Listening in feature costs extra and doesn't work on iOS
What Users Really Think of Find My Kids
Before you figure out how to use Find My Kids app, it's good to know what others really think. And sure, you can read all the Find My Kids app reviews you want.
Until you hear what real people think of the app, in-depth articles don't really mean a thing. That's why we're putting reviews from real Find My Kids users right here in black and white.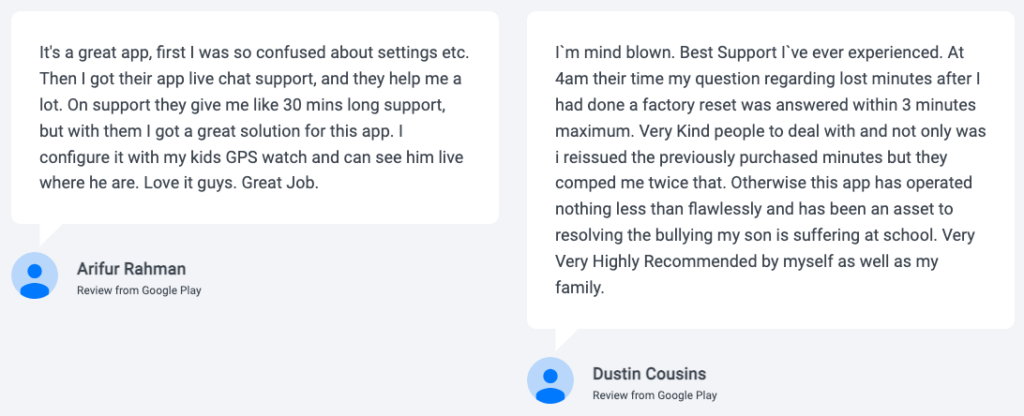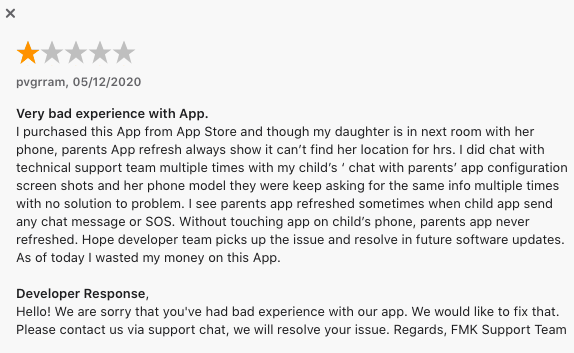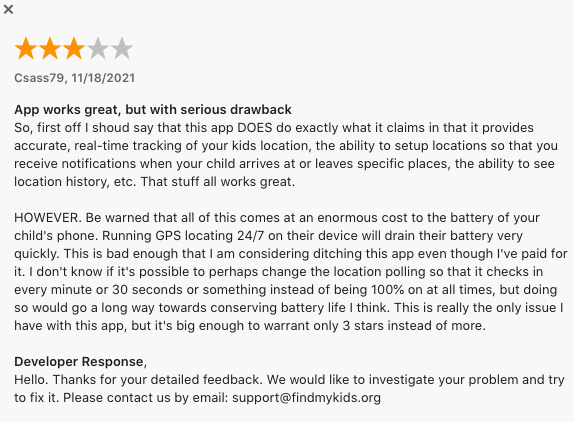 Find My Friends vs. Eyezy: Which Is the Better Tracking App Featurewise?
As great as Glympse is, Eyezy goes above and beyond the tracking app with even more robust tracking capabilities, plus a suite of extra features that makes being a parent a breeze. Things like geofencing, which lets you know when they come and go. Here's a look at how Glimpse for iPhone and Android stack up to Eyezy.
GPS tracking
With an SOS feature, Find My Kids seems pretty unique and powerful. And while being able to get alerted if they're in danger is an extremely useful feature, Eyezy offers a blend of geolocation technology and Wi-Fi analysis to pinpoint exactly where they are.
Find My Kids –

⭑⭑⭑⭑⭑

Eyezy –

⭑⭑⭑⭑⭑
Social Media Monitoring
If you're looking for Find My Kids app reviews that highlight its social media monitoring feature, you'll be looking for eternity. Unfortunately, it doesn't offer that feature.
But with Eyezy, you can take a look at the conversations they're having on all kinds of apps, including WhatsApp, Skype, Snapchat, Instagram, Facebook Messenger, and even Tinder.
Find My Kids –

⭑☆☆☆☆

Eyezy –

⭑⭑⭑⭑⭑
Stealth Mode
When you install Find My Kids on their phone, they'll know you're using it. That's just the way the app is designed, primarily because it's built with younger kids in mind.
If you want your kids to know you're using an app to monitor their activity, that's not a huge deal. But if you prefer to monitor them without them knowing, you're better off with Eyezy.
Find My Kids –

⭑☆☆☆☆

Eyezy –

⭑⭑⭑⭑⭑
Final Thoughts on the Find My Kids App
We really like Find My Kids, especially for parents of really little kids. If you're looking for a no-nonsense app that will give you some peace of mind as your young kids start going to school, Find My Kids is a great bet.
If you're looking for something that you can keep using as they get older and engage in more (sometimes scary) ways online, Eyezy is a better choice. We hope you've found this Find My Kids review helpful. Thanks for checking it out.