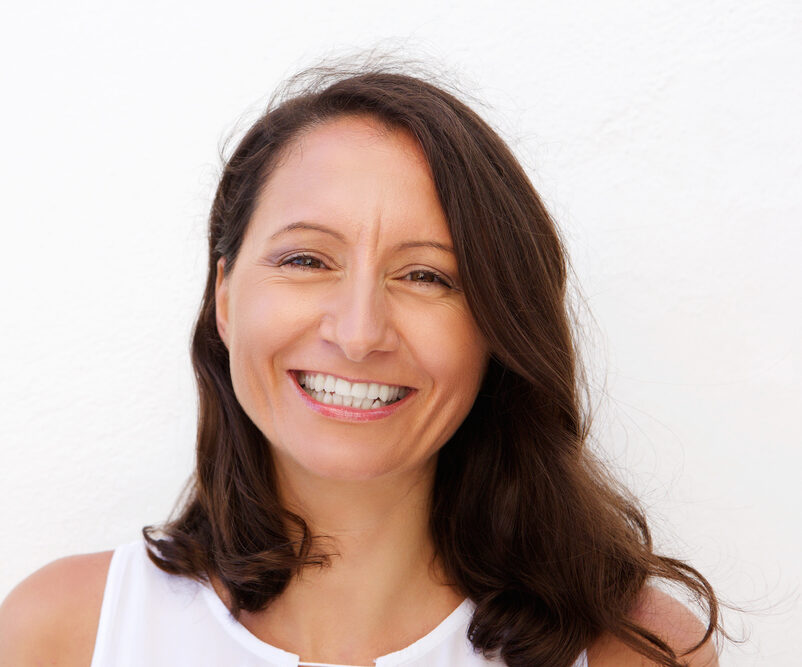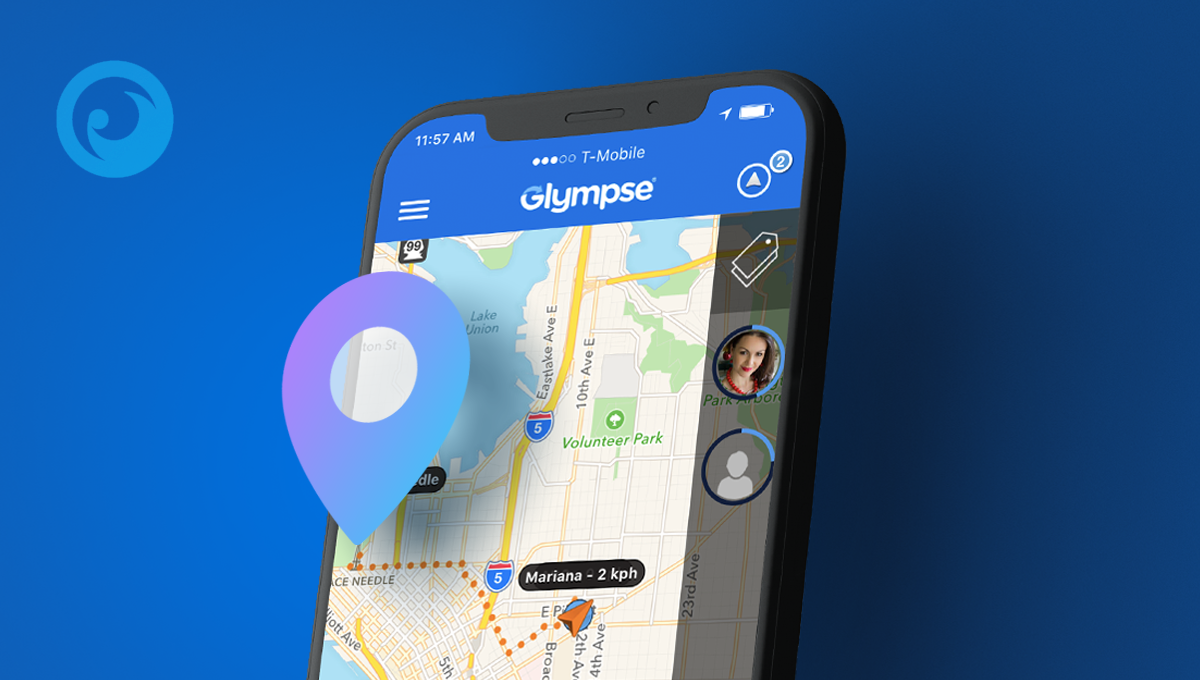 Have you heard about the Glympse app? It's an easy way to share your location with your friends and family. And if you're a parent, it can be a real lifesaver. Just tell your kid to install Glympse on their phone and they'll be able to share their location with you, provide you with estimated times of arrival, and more.
If you're not interested in reading another Glympse app review, let us sum it up for you: Glympse does GPS tracking really well. Like really, really well. And it's free.
But before you take the plunge, you need to know that it isn't a full-fledged monitoring app. What's more, even though it excels at GPS tracking, it lacks some tracking features, like geolocation notifications. For the whole story, read on.
Table Of Contents
What You Can Do With The Glympse App
Share Your Location on Your Terms
What is the Glympse app's best feature? Location tracking, of course. And if you're looking for an app that gives your kids some control, Glympse is it.
Glympse allows kids to choose to share (or not share) their location at any given time. While this might not be ideal for parents wondering how to use the Glympse app to find out their child's location, kids love it.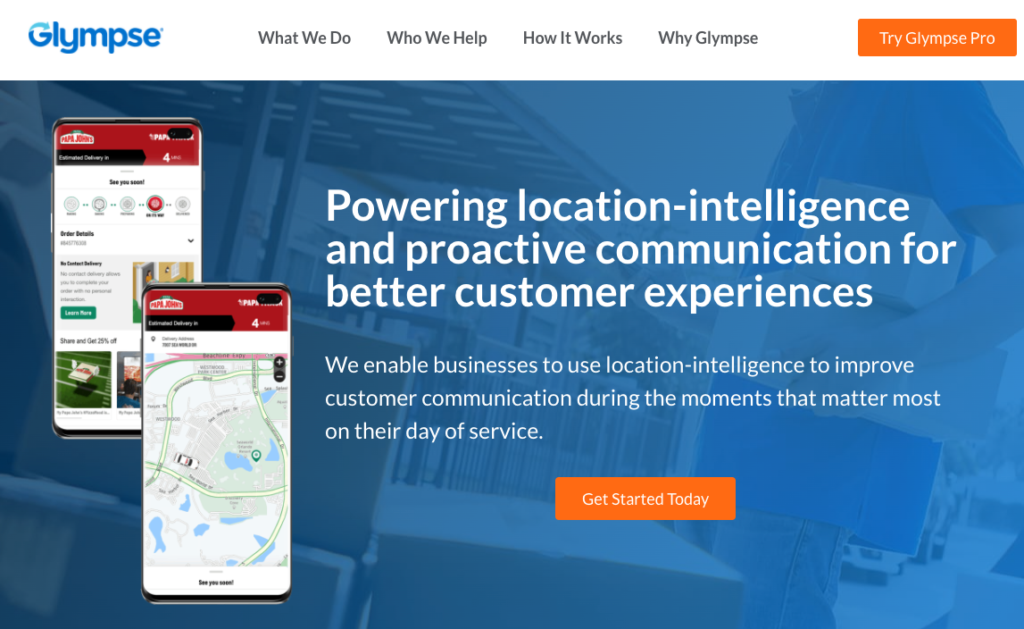 See the Location of Friends and Family
The Glympse cell phone tracker lets you and your family set up a group where each person can see one another's location. It's a great way to know where they are without having to ask them their whereabouts every single time.
Provide Friends and Family With an Open Link
The Glympse app works across all devices, without the need for the person with whom you're sharing your location to download Glympse. By clicking a link, they can see your location on a map. That means if they don't have Glympse installed, they're not out of luck.
Get ETA Information
Glympse tracking isn't just about seeing their location on a map. It's about knowing when they arrive. The app lets you know when they're expected to arrive, whether that's at home, at a restaurant, or at a friend's house.
Use It Passively
Your child doesn't have to go into the app each time they want to share their location with you. The app works in the background, so as long as they've given you permission to see their location on a map, you're good to go.
Glympse vs. Eyezy: How Do These Tracking Apps Compare?
As great as Glympse is, Eyezy goes above and beyond the tracking app with even more robust tracking capabilities, plus a suite of extra features that makes being a parent a breeze. Things like geofencing, which lets you know when they come and go. Here's a look at how Glimpse for iPhone and Android stack up to Eyezy.
Features
Glympse
Eyezy
Compatibility
Android
iOS
Android
iOS
Pricing
Free
From $9.99/month
# of devices
Unlimited
Up to 3 with Family Plan
Demo
No
Yes
Location tracking
Yes (but limited by the user's choice to share)
Yes
Social media tracking
No
Yes
Remote capabilities
No
Yes
GPS Tracking
Glympse is a GPS tracking app. When it comes to giving a phone user the power to share their location with others, Glympse has the upper hand. That's because it's designed to give the person with the phone the power to share or not share.
But while Eyezy doesn't let individual users opt-in or out of sharing their location, it's actually a much more powerful GPS app. That's because it lets you see someone else's location — even without them having to do anything on their device.
Glympse –

⭑⭑⭑⭑⭑

Eyezy –

⭑⭑⭑⭑⭑
GPS Alerts
The Glympse tracking feature is all about letting users provide their loved ones with location updates, not about letting you find out where someone is on your terms. So, it should come as no surprise that Glympse does not include GPS alerts. But Eyezy does.
With Eyezy's Magic Alerts, you can set physical zones in your Control Panel. And when your child enters or leaves that location, you'll receive a notification. It's an easy way to know where they are at all times.
Glympse –

⭑☆☆☆☆

Eyezy –

⭑⭑⭑⭑⭑
Monitoring Social Media
If you're looking for info on how to use Glympse app to do something other than learn about someone's location when they're willing to share it, you're not alone.
But the truth is, while Glympse does a great job at GPS tracking, its power is limited to that. That means it lacks other features, including the ability to read social media messages.
Glympse –

⭑☆☆☆☆

Eyezy –

⭑⭑⭑⭑⭑
Glympse Pros and Cons
It would be hard to pick apart the free Glympse tracking app. After all, like any Glympse app review will tell you, while the app only does a few things, it does them really well. Here's what we like most about the Glympse Android app (and iOS too):
Free to use
Works on iOS Android
Easy to share location with family and friends
While Glympse does GPS tracking really well, there are some limitations. A lot of them, actually. If you're looking for a tracking app that does something other than tell you someone's location when they choose to share it, you'll need to go beyond reviews of Glympse app because you'll find a number of shortcomings:
You can't see other people's location if they don't allow you to
Focused only on GPS location
No location alerts
What Users Really Think of Glympse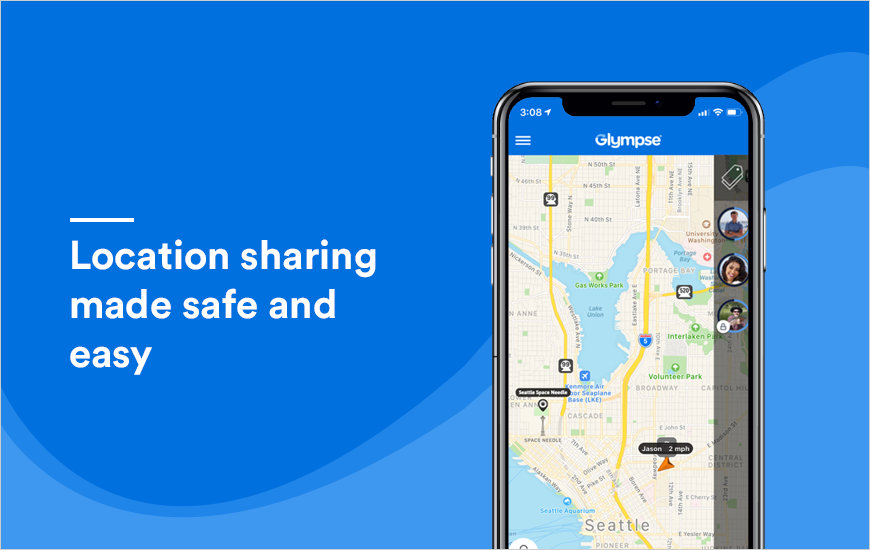 The truth about the Glympse GPS tracking app is clear. With over 40,000 reviews on the App Store and over 110,000 on Google Play, the app is loved by users. And for a good reason. The Glympse pricing model can't be beaten (it's free), it does what it promises to do well, and it's really intuitive. Here are some reviews of the Glympse app from real users.
This is a great app to use for tracking a loved ones location when traveling. If there are cons, it usually comes to a person's connection. Other than that, i've no complaints about the app.

Not always very accurate. I can be sitting in the same spot for an hour and watch my triangle move around.

This has been a great app to use when traveling out of state and people need to know where your at so they don't get worried. I like they it also shows real time the speed your going too. I think this app has great potential to become even more innovative in its endeavors!
Final Thoughts on the Glympse Tracker Solution
Glympse delivers on its promise to provide users with an easy-to-use location-sharing solution. If your needs don't go beyond that—and if you're looking for something that gives your child a choice to share their location or not—Glympse is for you. But if you want a more advanced GPS tracking app with way more features, take a look at Eyezy.