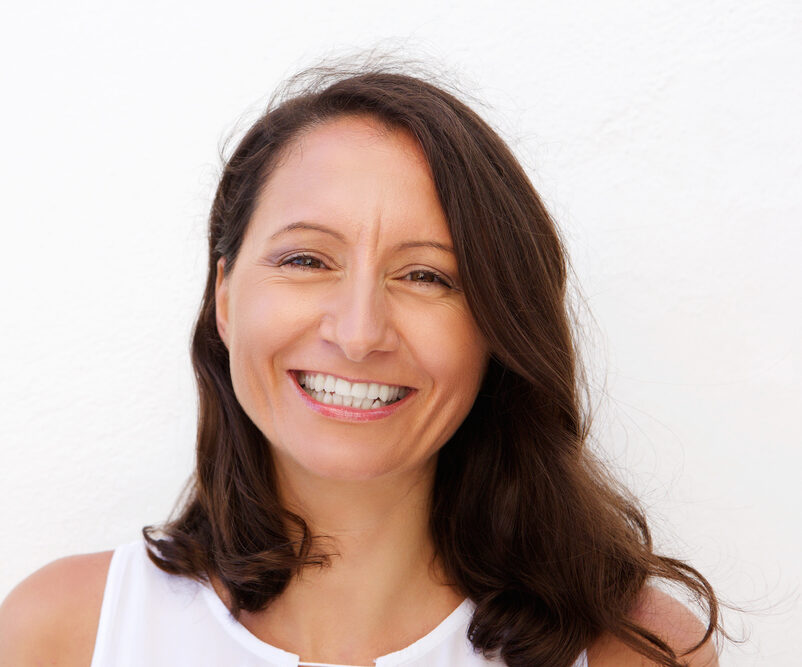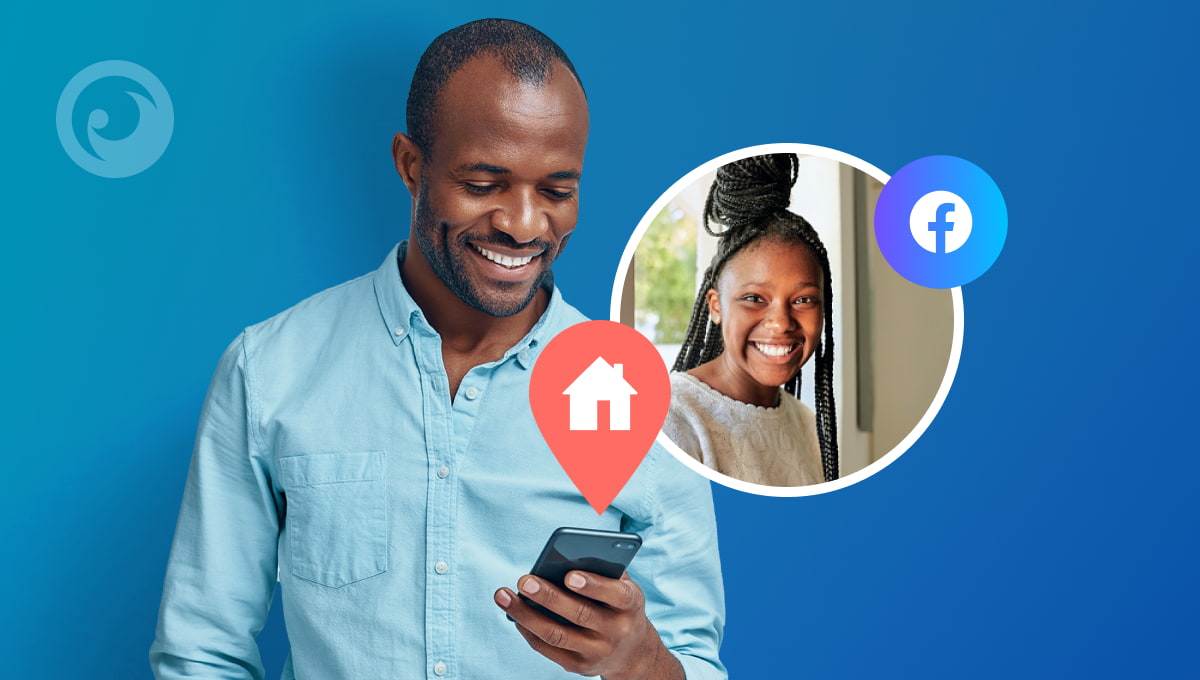 Even a decade ago, tracking someone's location was a thing of science fiction movies. It used to be only a selected few — a bunch of tech geeks or something who could pull something like this off. And yet, fast forward today, now even most kids would have a knack for tracking someone's location — even yours, for that matter.
Anyway, even though many people still have queries about their privacy online, most willingly share their location with their friends, coworkers, and relatives on online platforms and social media sites such as Facebook, Instagram, Snapchat, and the like.
The result? Finding out someone's location is a no-brainer, even if you aren't that tech-savvy. Especially if you use a Facebook location tracker. Or just have an iPhone.
And yet, if you really are — fret not, as in this article, we'll cover some of the best methods using which you'll be able to track someone's location on Facebook Messenger with or without letting them be aware of your intentions.
As a concerned and loving parent, it's only natural for you to know where those you care about are to make sure they are safe. Now, let's first get into what Facebook Messenger is and what's location tracking got to do with it.
Table Of Contents
Tracking Location Using Facebook Messenger
What's Facebook Messenger used for? You might say that it's simply a texting app, which can also be used to send images and videos. Instant one-on-one and group messaging and so on. And yet it's not the whole picture. Far from it. Millions of users worldwide use it to pinpoint their location to make the trip in person.
Can it be used for location tracking? The answer is self-evident. Sure, this can be used for rather creepy reasons as well. However, a parent who has any suspicions or is worried that their kid might have sneaked off to a party instead of working on their homework can use it with good intentions to track Facebook location.
Parents can use Facebook Messenger to "check in" on their children and determine their whereabouts. Whether a concerned parent wanting to keep tabs on their kids or simply picking someone up, this feature can be particularly helpful.
Enough of talking, let's get straight into the methods we explored for you and see how you can track someone's location through Facebook Messenger.
Solution #1: Use a Parental Monitoring App, Such as Eyezy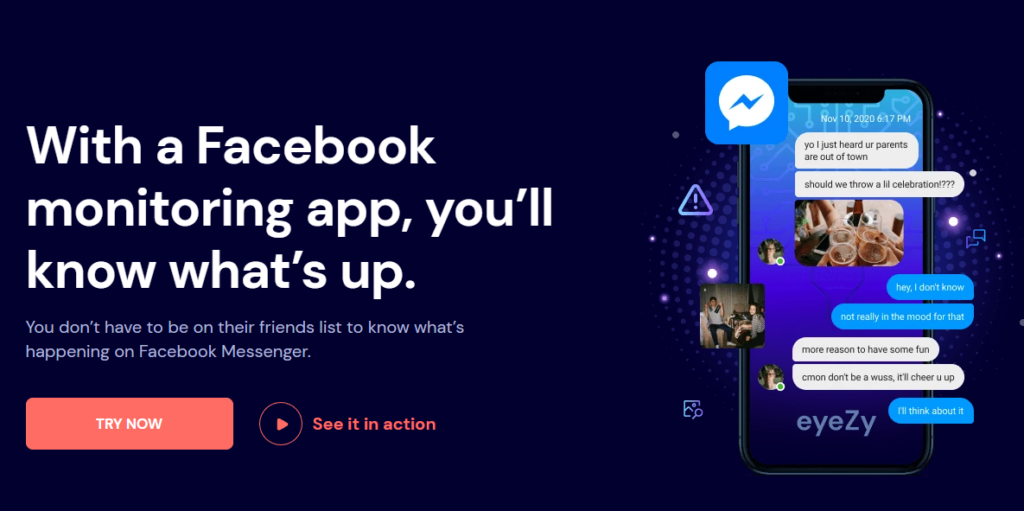 Facebook Messenger location tracking is effortless without costing any money, especially if you choose to use one of the methods described down below.
However, the downside of all those methods is that they require direct action from the person you want to track. They may have to share their live location or activate extra features themselves.
Moreover, location tracking provided by Facebook's in-built features isn't exceptionally reliable. Location tags or hashtags in Facebook Stories expire after 24 hours, and photos or videos uploaded may contain incorrect or outdated information.
Enter, Eyezy! Thanks to several handy features, this infallible solution will let you read all of their Facebook messenger texts and show their location 24/7.
Eyezy will quickly show you where they currently are on a map, let you read their conversations to see where they arranged to meet, check their location history, and will even send you smart alerts telling you when they come and go.
Eyezy Control Panel will show it all. You need to follow just a couple of simple steps to start tracking your child's location:
Head over to Eyezy.com, create an account, and purchase a subscription.
Follow the installation instructions sent to your email.
Log in to your Eyezy Control Panel and add the monitored device.
Start tracking their Facebook location.
Is it all Eyezy can do? Far from it. Thanks to more than 30 handy features, Eyezy helps parents keep tabs on their kids, whatever happens.
Solution #2: Find Their Location by Number Using Detectico

As it was mentioned, Facebook messenger location tracking is not a reliable solution to find someone. So if you're looking for a more practical method, you should consider a GPS tracker by number.
Detectico is one of these apps that can locate anyone without any additional app. It's a distinct and top-notch tool that works on any device. All you need is your kid's phone number and any browser of your choice and you are good to go:
Go to Detectico and create an account.
Enter your kid's phone number and press Locate.
Detectico sends an SMS to that number. You can edit the message if needed.
Wait until your kid opens the text message and follows the link to share the location.
Once they do, you'll receive information about their current location.
Yes, Detectico doesn't get a whole range of monitoring features. But at least it can find your loved ones quickly and easily.
Solution #3: Try Location Sharing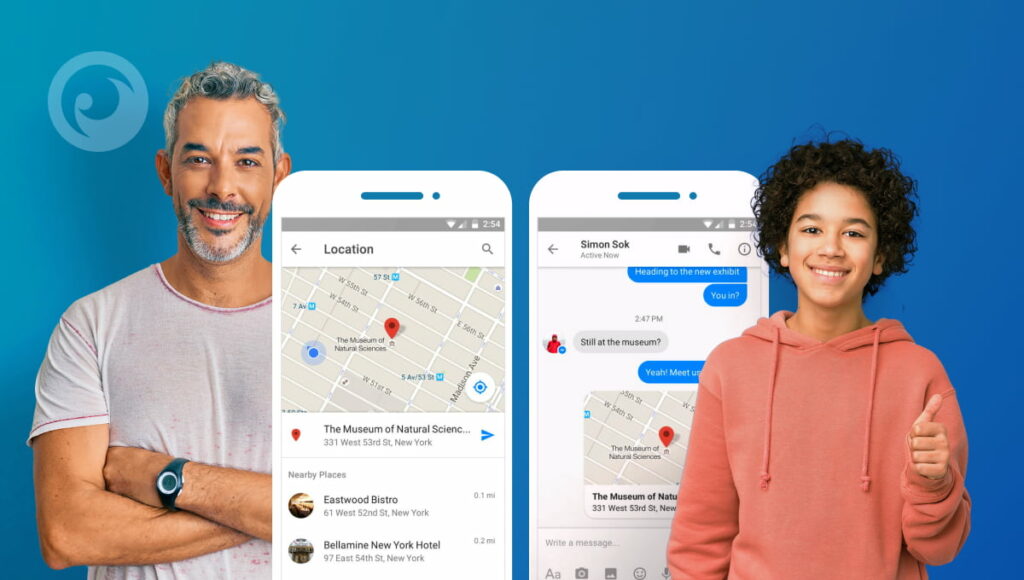 If you're looking for a way how to check someone's location on Facebook messenger without using third-party apps-this one's for you. Designed for users who trust each other a lot, this particular feature is Perhaps the easiest way to learn where they are. It works the following way:
Open Facebook Messenger. Message whom you wish to share your location with.
Tap on the four dots icon at the bottom-left part of your screen. If you're on iOS, the four dots should appear as a plus sign.
Tap on the arrow that says 'Location'.
Select the 'Share Live Location' option.
Now you can see that contact's current location on the Messenger chat screen.
To stop sharing the location, tap 'Stop Sharing'.
Solution #3: Turn On 'Nearby Friends'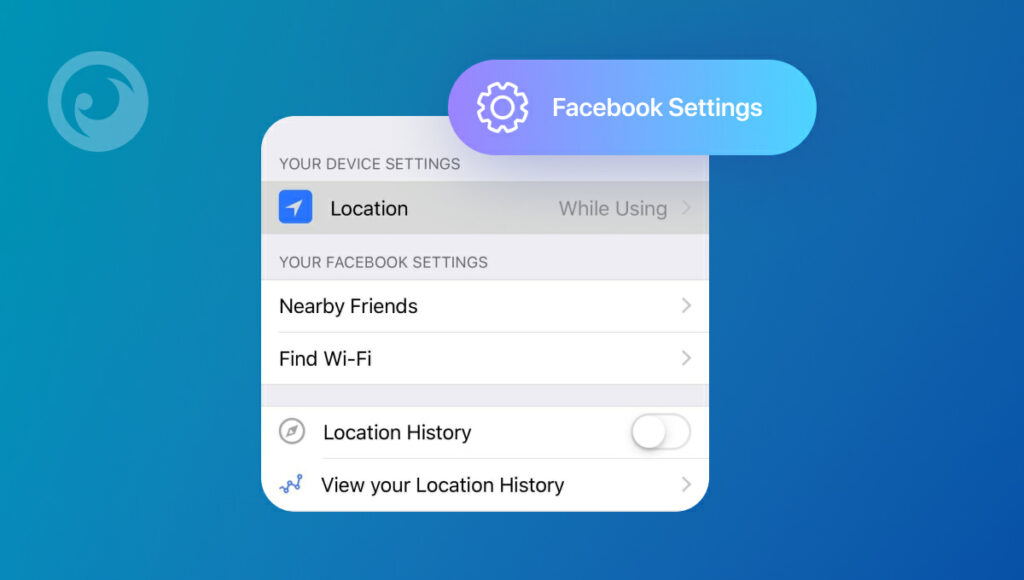 This feature allows users to share locations with their friends whenever they're near. Using it requires turning on the location history on your kid's device.
To see their location using this method, follow the steps below:
Open the Facebook app.
Turn on Location Services and Background Location.
Tap the three-line menu on their phone. For Android users, this is in the top right corner. For iOS users, it's at the bottom right.
Tap Nearby Friends. Select 'Get Started'.
You will see a pop-up screen where you can control your privacy settings.
Choose to share location with all your friends or with specific people.
Tap 'Next' once you're done setting this up.
Tap the sliding switch to turn on Nearby Friends. To turn it off, tap the same icon again.
After activating this feature, you'll know how to find someone's location on Facebook and will be able to see your kid's friends who are also using this feature. The list will show their friends, starting from those nearest to your kid.
Solution #4: Check Their Facebook Stories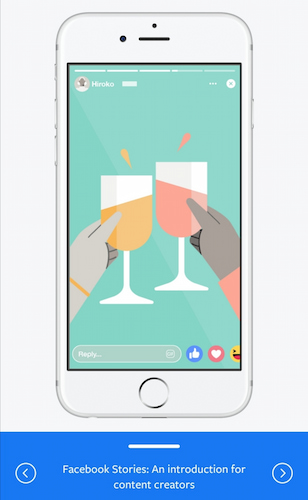 Do you want to find someone's location on Facebook through their stories? Got one of your Facebook friends' recent stories with the location tags? Sure, you can see where they are.
Or can you? Usually, they would put a fake location on stories. Moreover, there won't be any exact location of the person you're interested in. At best, you'll see the city name and country.
To see their location, go to the stories section of the Facebook Messenger app. Go to People, click on Stories, and tap on the story with the location.
This way, you can get at least a vague idea of someone's location.
Use Eyezy and Kick Your Feet Up
Undoubtedly, Eyezy is your ultimate go-to choice for seeing someone's location on Facebook Messenger. Considering its ease of use and slick design, no other monitoring app comes even close to Eyezy.
Choose your subscription plan, install the app, set it all up with ease, and get your well-deserved peace of mind knowing where your loved ones are at all times. Eyezy's large arsenal of features will take care of all the rest so that your kids are as safe as possible.