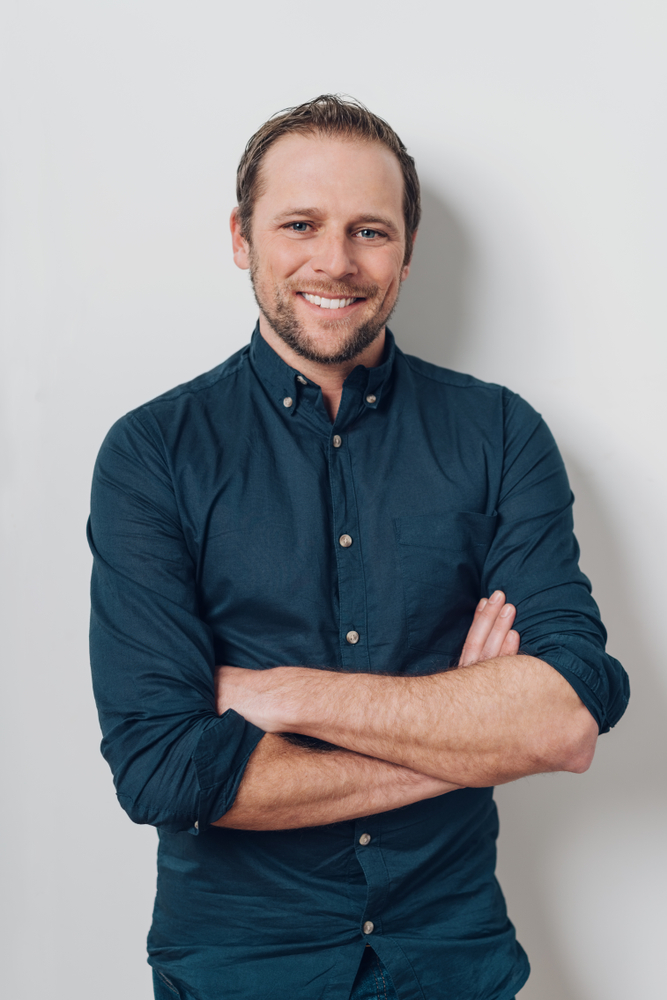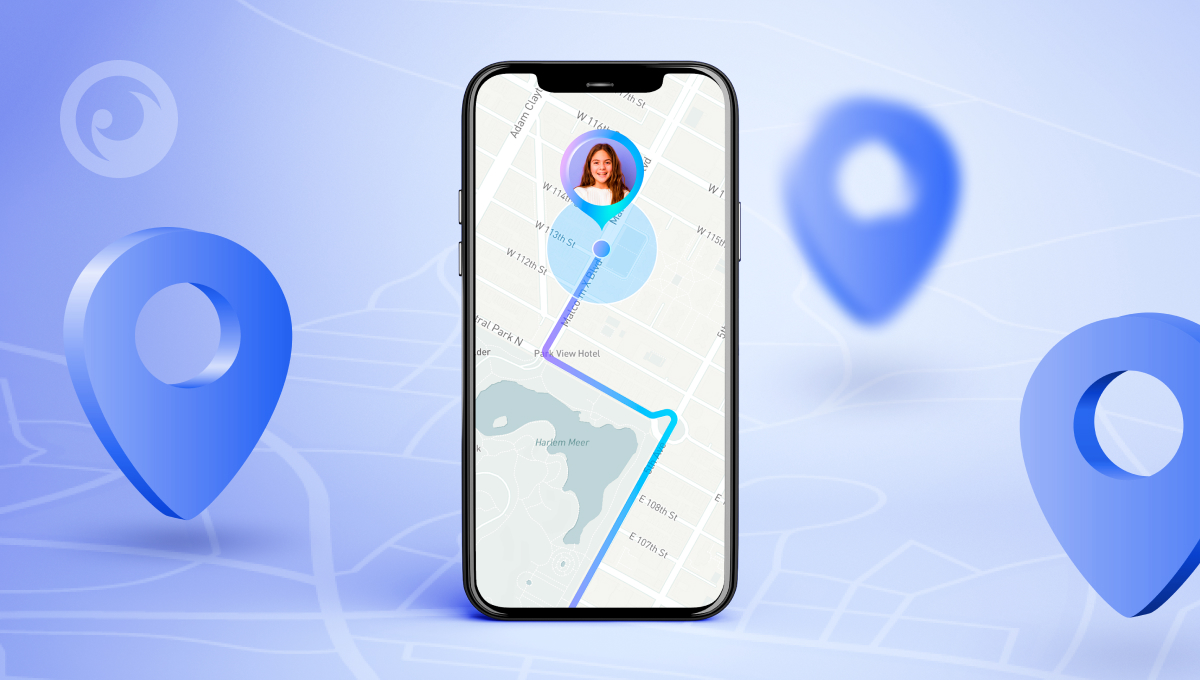 In our modern, interconnected society, staying informed about the whereabouts of our loved ones is a top priority. That's why tracking apps have become so popular among people of all ages.
Whether you're a caring parent wanting to ensure your child's safety or a friend or family member looking to easily find each other in a busy place, tracking apps offer lots of benefits. In this article, we'll delve into the top 5 secret tracking apps that allow you to keep tabs on those who matter most.
Table Of Contents
Location trackers are special tools or apps that help you find out where someone is. There are thousands of tracking apps available on the market. Some work in hidden mode, others don't, but the technology stays the same.
Once you activate a secret phone tracker on a person's phone, it connects to the GPS system and gets its exact coordinates. Then, it sends this information to another device; it can be your phone or computer. That way, you can see the location of the tracked person on a map in real time.
Now, how to choose the one that works for you among all the variety of apps? We've gathered at least 5 solutions that are worth your attention.
#1: Eyezy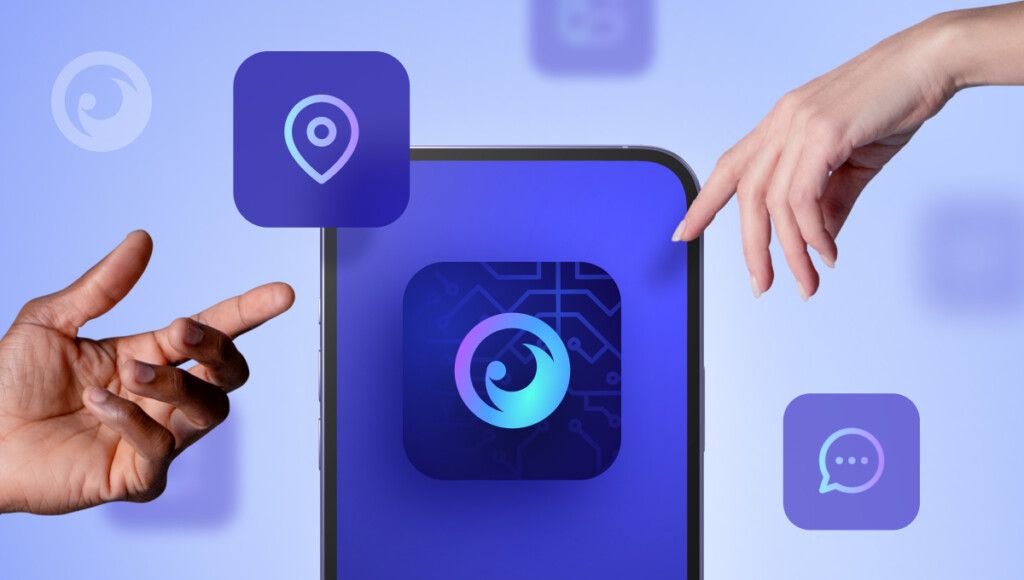 Eyezy is a complete monitoring app created for parents, employers, or individuals who want to keep an eye on someone's smartphone activities.
One standout feature of Eyezy is a secret mobile GPS tracker. With it, you can easily keep track of someone's exact whereabouts without them knowing. The location information is displayed on a real-time map, providing accurate and up-to-date details about the person's movements.
Eyezy also offers a bunch of other features in addition to location tracking. Some of the key ones are Call History Viewer, Social Media & Text Messages Monitoring, Keylogger, etc.
Pros: Works in a hidden mode, showing the exact location on a real-time map
Cons: No free trial
#2: KidsGuard Pro

This is another monitoring solution with a built-in hidden tracker app. KidsGuard Pro offers its users to filter locations by time, places and GPS coordinates. It shows location history from one day to a whole year.
While this app provides users with a location history for Android and iOS, you won't be able to access it unless you root or jailbreak the target device.
Pros: Provides various location filters
Cons: Requires rooting or jailbreaking
#3: Snoopza

If you're looking for a ​​hidden GPS tracker for a phone, you might come across Snoopza. As the name suggests, this app offers a way to discreetly delve into someone's phone activity, including their location.
Like many other location trackers, Snoopza collects location data from a target phone and stores it in the user's account. It's important to note that while Snoopza advertises itself as a free phone tracker app, there is a pricing section on their website. So, be sure to check out all the details before purchasing.
Pros: Offers a free "Basic" plan
Cons: Isn't compatible with iOS devices
#4: iKeyMonitor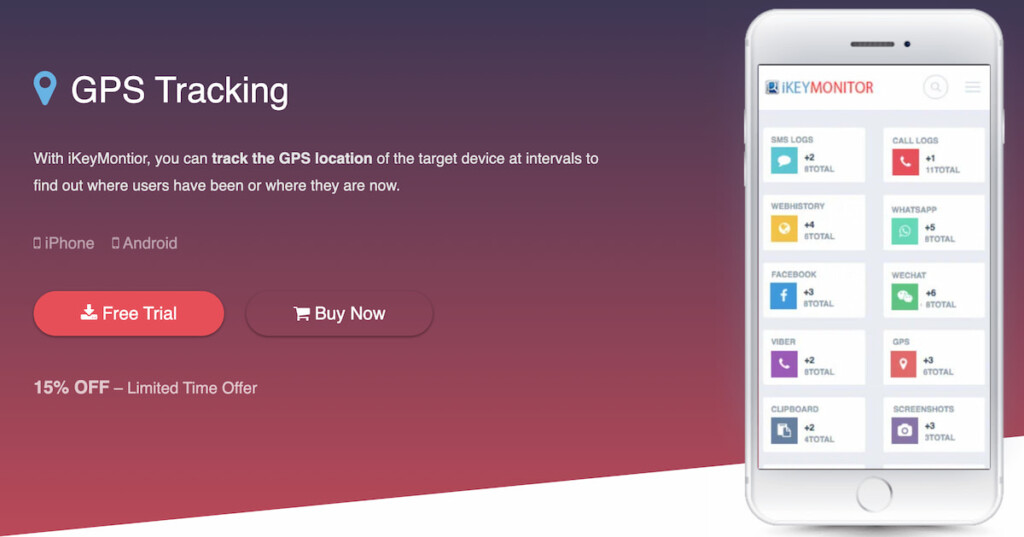 iKeyMonitor is one of the tracking apps that can be hidden. It offers a location monitoring feature for both Android and iOS devices. Besides their whereabouts, you can also use Geo-Gencing. It allows you to see when a monitored person enters a safe or dangerous zone that you set up.
Unlike Eyezy, iKeyMonitor only allows you to hide the icon on your settings. Also, keep in mind that the real-time location is only available for Android without rooting. But if the target phone is iPhone, you'll need to jailbreak it to access route history.
Pros: Works on smartphones and computers
Cons: Not completely discreet and may affect phone operating
#5: Hoverwatch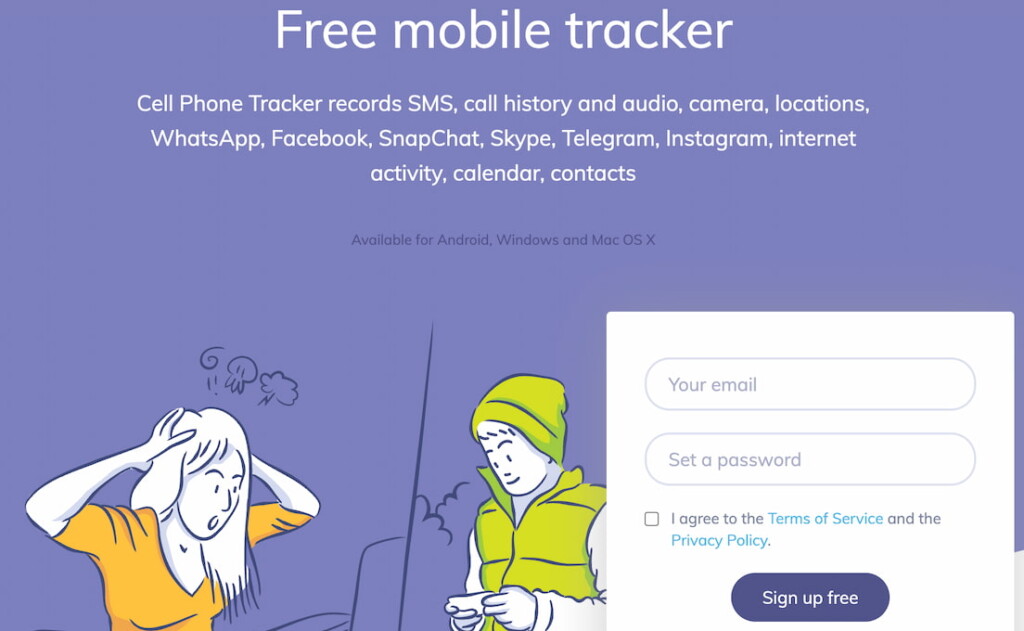 Hoverwatch is a hidden location app that differs from all the apps described above. It uses GPS and GSM technologies to find someone's location. This means you can get the most accurate data about your loved one's whereabouts, even if they turn off their GPS or Wi-Fi. But it's only possible you're monitoring an Android device.
Pros: Uses several tracking technologies
Cons: Only available for Android devices
Final Word on Secret Phone Trackers
In the journey through the world of secret tracking apps, you can explore a range of different options. Each of them offers unique features, but Eyezy still stands out from the rest. What makes Eyezy the top choice is its combination of comprehensive features, ease of use, and reliability.
Eyezy provides accurate real-time location data and runs in a hidden mode, making it discreet and effective. Plus, it offers additional monitoring capabilities like viewing call history, monitoring social media, keylogging and much more.