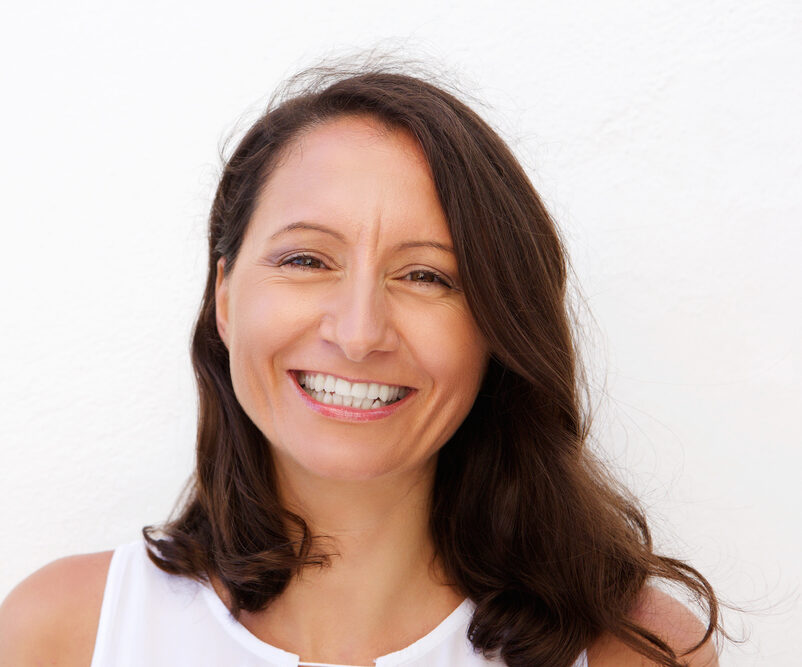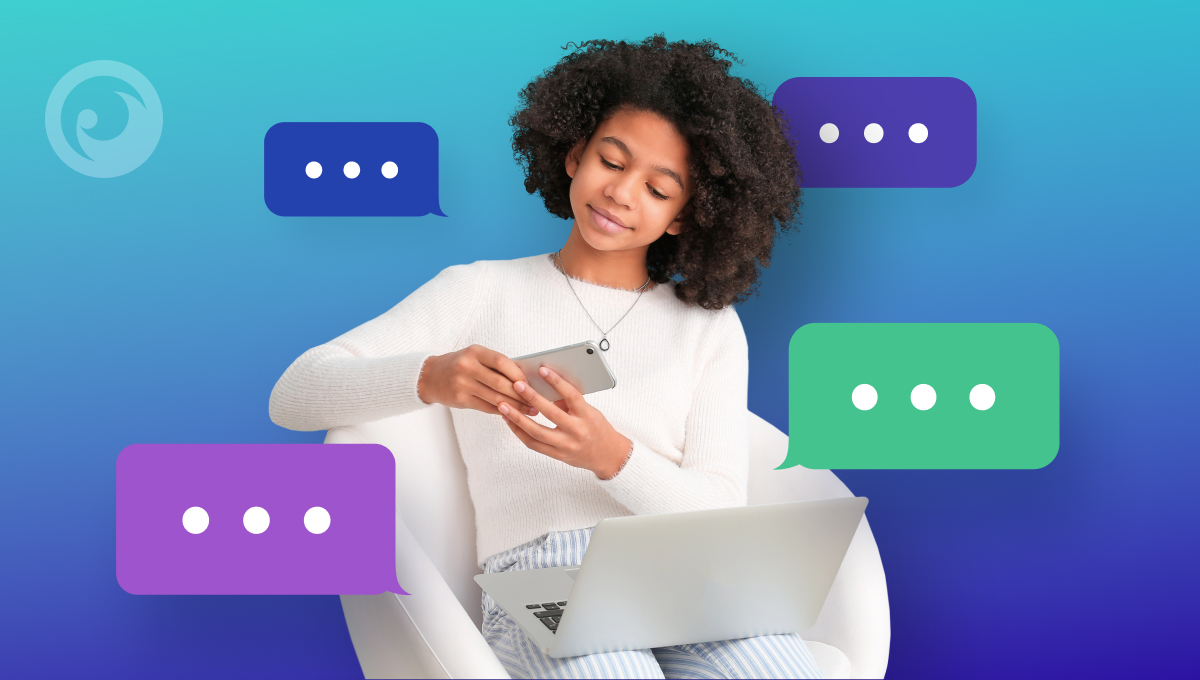 Did you know that every 40 seconds, a child is lost in the world? It seems incredible, but not to parents. They understand that children are often at risk due to their carelessness or naivety.
Where do children really go after school? And do they lie about the places they visit?
As parents, we all want the best for our children, and making sure they are safe is no exception. Keeping track of their whereabouts has never been easier with phone location tracking, so you can rest easy knowing your child's safety is paramount!
Table Of Contents
Why Do You Need to Track Kids' iPhones?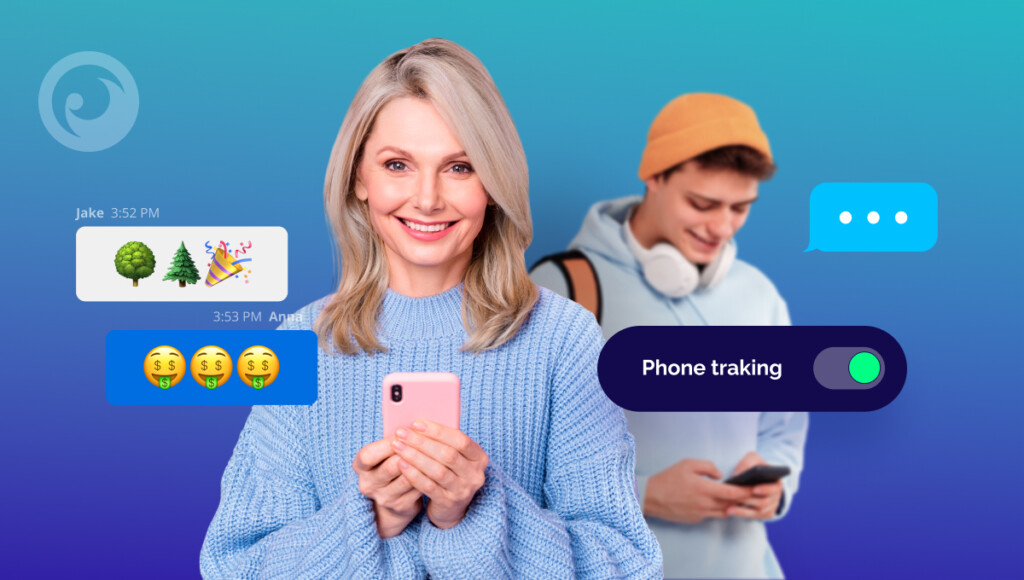 Have you ever been in a situation where your child hasn't come home at the appointed time? This case is quite common, especially for teenagers who long for separation from their parents and feel the need to rebel against everything, even useful things.
Absolutely every one of you felt anxiety and wondered what to do if the child is in danger. How would you know? And how would you help?
Fortunately, now every child has a smartphone that will help protect them. Therefore, we offer you several proven ways that show you how to track a kid's iPhone.
If you're wondering if tracking your kids violates their rights, don't worry. In most countries, it is perfectly legal to track your minor children on their smartphones.
3 Methods to Track My Child's iPhone Without Them Knowing
Children are quite stubborn about the limits of their personal space, ignoring all the risks of such behaviour. Therefore, tracking can be perceived as a personal insult or mistrust of them. The best solution would be such methods that work secretly and are invisible to the target person.
#1: Monitoring Target iPhone by Using Apple's Find My iPhone
The first method is easy since it is already built into the iPhone and does not require additional installation. You will only need the iCloud data of the target device.
The following steps are pretty simple:
1. In the settings of the target device, enable the "Find My iPhone" function.
2. On the iCloud website, sign in to the account using your child's information.
3. After logging in, open the home page and click "Find My iPhone".
4. From the top, select the device you need to track your child's iPhone. You're now ready to monitor the location.
The main disadvantage is the difficulty in obtaining data for iCloud: not everyone agrees to share their login and password with their parents.
Also, your child can see which devices have access to their iCloud at any time, which makes this method a bit risky if you do it without your children's permission.
#2: How to Track a Child's iPhone With a Parental App
There are tons of parental control apps, but which one will be your eyes when you're not around?
1. Eyezy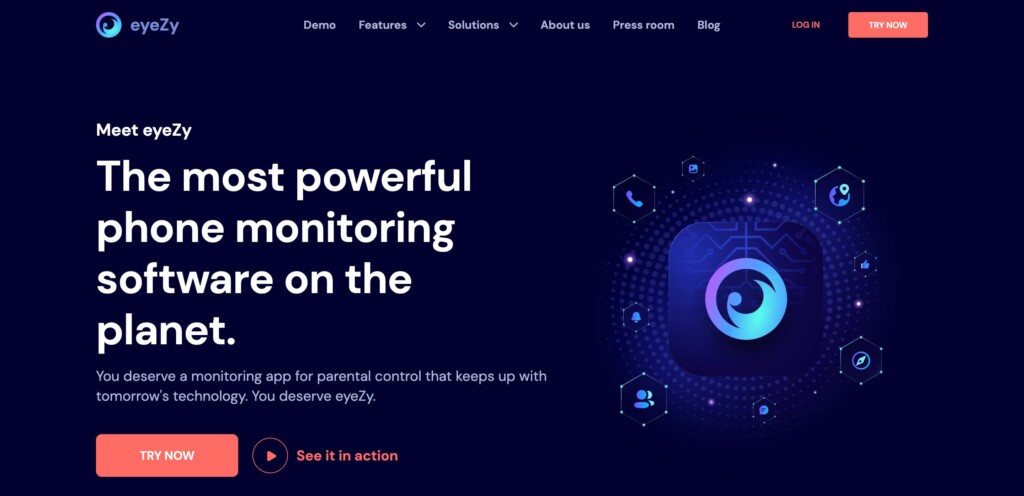 Have you ever wanted to know your child's location at any time?
The Pinpoint function in the Eyezy application includes tracking by GPS location and Wi-Fi networks to which the device was connected. All this is stored in the history, so you can see where your child was, not just where they are right now (but Eyezy does that too).
What's more, this app is really secret: Invisible Shield helps you hide the app icon on the target device so that no one but you can find it. With Eyezy, you don't have to worry if your child doesn't answer the call right away or if they're away from home.
2. Bark
Another popular parental control app is Bark. It has a Share Location feature that notifies you of your children's whereabouts when they arrive or leave your chosen location! This allows you not to be distracted by constant monitoring but to do your business.
Please note that GPS must always be enabled on the target device, as Bark does not provide other methods.
3. Find My Kids
The Find My Kids app helps you track and automatically locate your child using their phone or GPS watch. There is also a function for receiving notifications about a change in the child's location, as well as an SOS button for emergencies.
But some features of this parental control app are limited on iPhones, which may create some difficulties if you want to track your child's iPhone.
#3: How to Access Tracking My Kid on iPhone With Maps
If your child nevertheless agrees to share the location with you on his own, then there is no need to reinvent the wheel. You can use the Maps application, which is on every iPhone, without exception.
For this, just follow these steps:
1. Go to the application on the target device.
2. Click on the blue dot indicating the location of the device.
3. Select share from the presented functions.
This method is super simple and convenient but requires the teenager's consent, which is a problem for most families. So keep in mind that in this scenario, it will be impossible to track the iPhone without him knowing.
Eyezy — The Most Powerful Phone Monitoring Software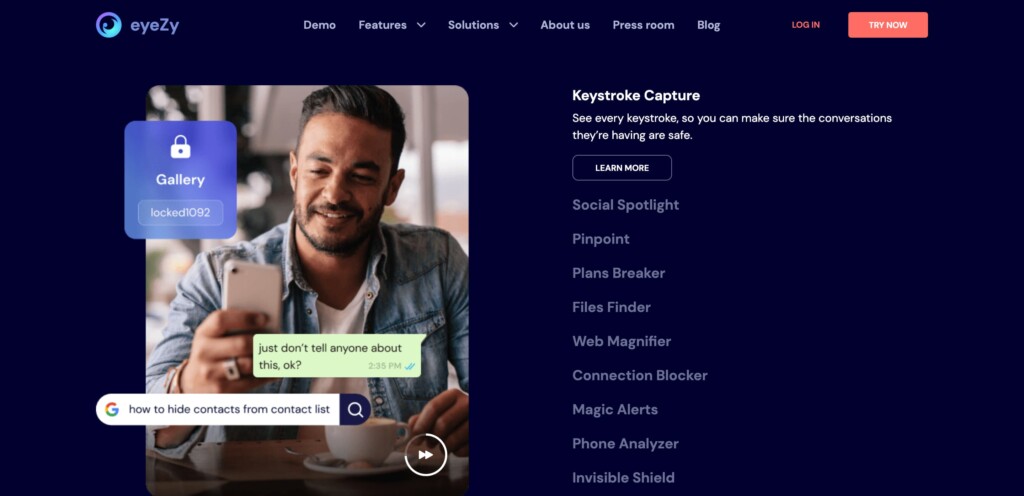 Parenting can be hard work — but not with Eyezy. This comprehensive monitoring solution is designed to give you peace of mind today and in the future, so your family stays safe while navigating an ever-changing technology environment.
Eyezy will also help you with the following:
– To monitor social networks. The selection of social networks that Eyezy opens access to is extremely large, such as WhatsApp, KiK, Tinder, Snapchat, Skype, Instagram, Facebook and others. And you can not only view their chats but also delete files and messages. It's comforting, isn't it?
– To search for files on the device. Files Finder is an indispensable feature if you suspect questionable content on your child's phone.
– To view web history. The danger can be not only on the device but also on the Internet. Want protection? Welcome to Eyezy.
– To block unwanted content remotely. If your worst expectations come true and you find something wrong in the web history, you can easily block it without accessing the target iPhone.
Conclusion
If you no longer want to google "How can I track my son's iPhone without him knowing?", then a reliable solution is in your hands. As a parent, you may feel like you're faced with a difficult choice because you feel responsible for your child.
You can choose between the effective methods we have described to you today and find a suitable one. But consider all the pros and cons of each of them. Because obviously, there is a right way to save you from questions about your children's whereabouts — it's Eyezy.