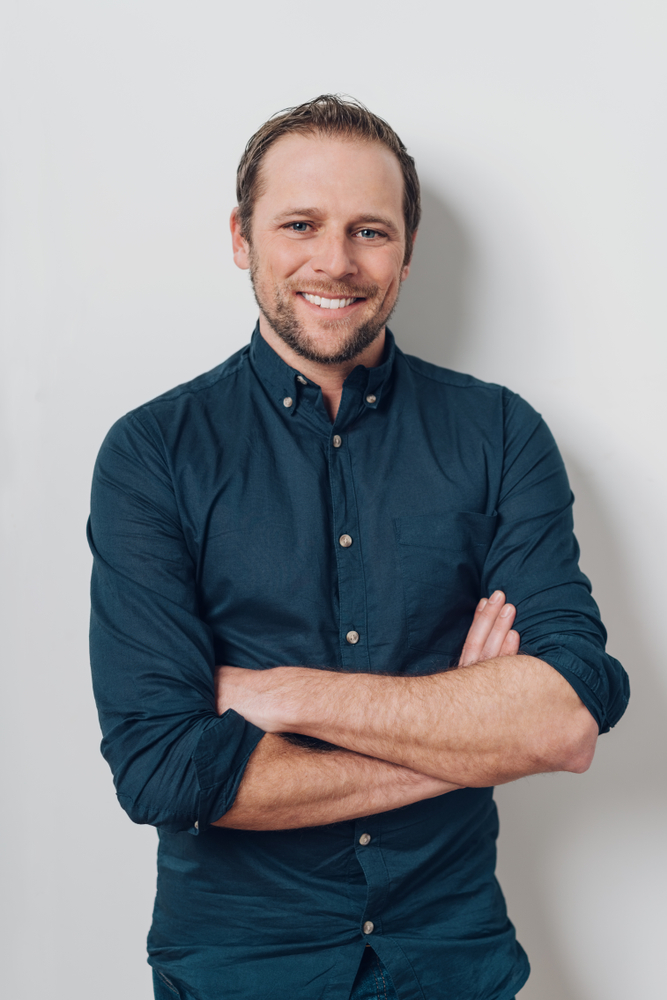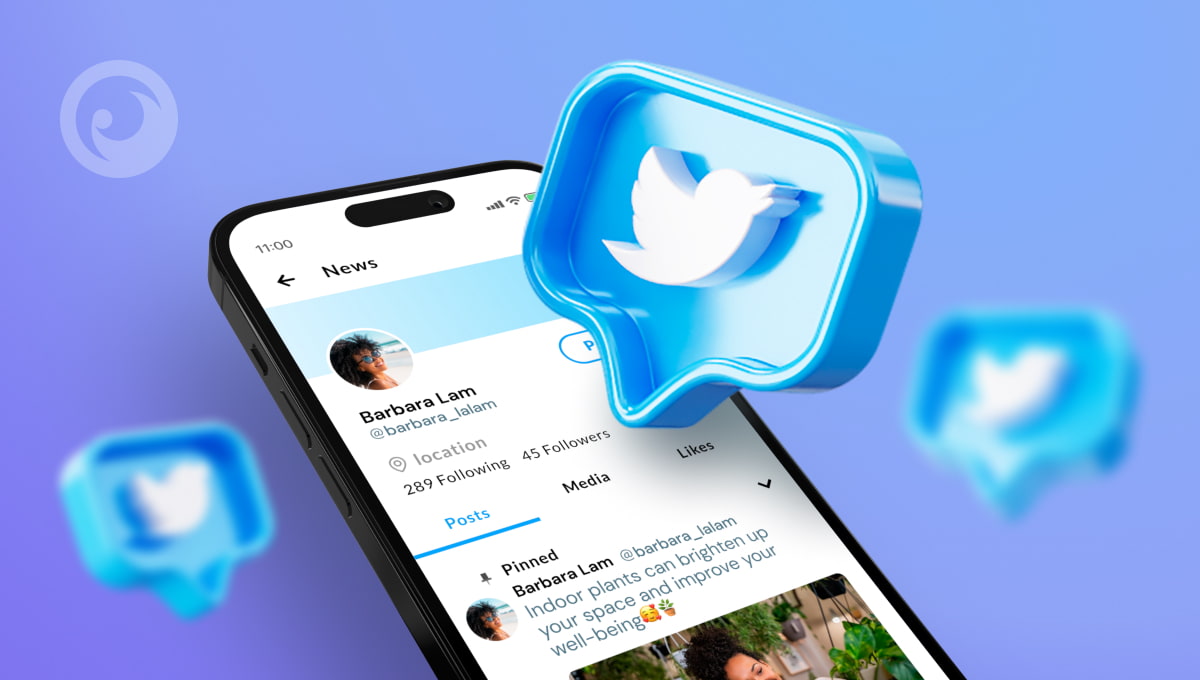 Twitter is one of the most popular social media apps, with about 450 million monthly active users. Some use it to keep up with the news or to stay connected with friends, others just to pass the time and tell what they're doing or thinking about.
Everyone can find something to their liking on Twitter, but what they don't consider is all sorts of dangers, from cyberbullying to data leaks. But no worries, we'll show you how to protect your loved ones using Eyezy's Twitter profile monitoring app.
Table Of Contents
Twitter Dangers: Statistics & Facts
Like many other social media apps, Twitter is associated with various dangers. If you open the Twitter help center page, you'll see a Safety and security tab where you can find all sorts of settings.
These settings aim to help you report sensitive content, abusive behavior, spam and fake accounts. This can already give you an understanding that Twitter isn't safe enough, but let's have a look at the statistics: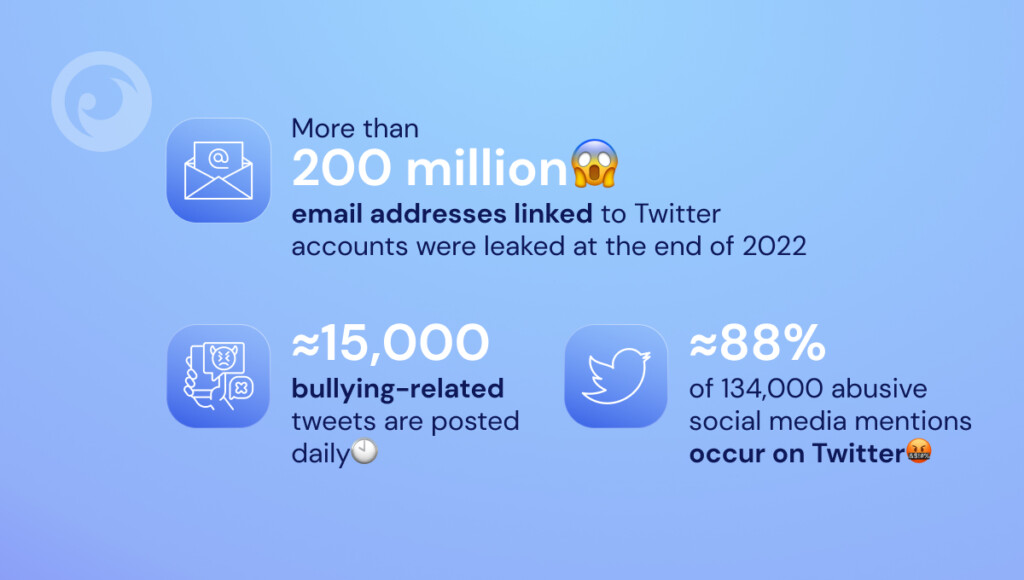 Now that you've learned these facts, you might want to know how you can protect your loved ones. Luckily, Eyezy created a new feature Twitter social media monitoring app to help you.
What Twitter Activity Can You Monitor?
Eyezy is the first monitoring app that has a Twitter tracker giving you the possibility to try this unique feature in action. With it, you can check if your loved ones discuss any controversial topics.
Not only can you see their tweets, but you can also see their replies and direct messages. Using all this data, you'll get a complete picture of what's happening on your loved ones' Twitter.
Twitter tracker sounds amazing, but you might get concerned about its legality. The great news is that Eyezy is a legit monitoring solution. The only requirement is that a monitored person be your child under 18 or an adult who has agreed to be monitored.
How to Monitor Twitter Direct Messages on Another Phone?
Eyezy makes monitoring Twitter messages easier than ever. Once you create an account and purchase a subscription, you'll get access to all sorts of features, including the Twitter tracker.
You just need to log in to your Control Panel using the credentials sent to your email. And here's how to check someone's Twitter activity:
Open your Control Panel and find the Twitter tab.
Enter your loved one's Twitter credentials to link their account.
Wait until Eyezy collects the data and shows it on the dashboard.
The best thing about this feature is that it works on both iOS and Android devices, and it gets better. Thanks to the Invisible Shield, Eyezy can track Twitter activity in background mode without being detected.
Get Even More Features With Eyezy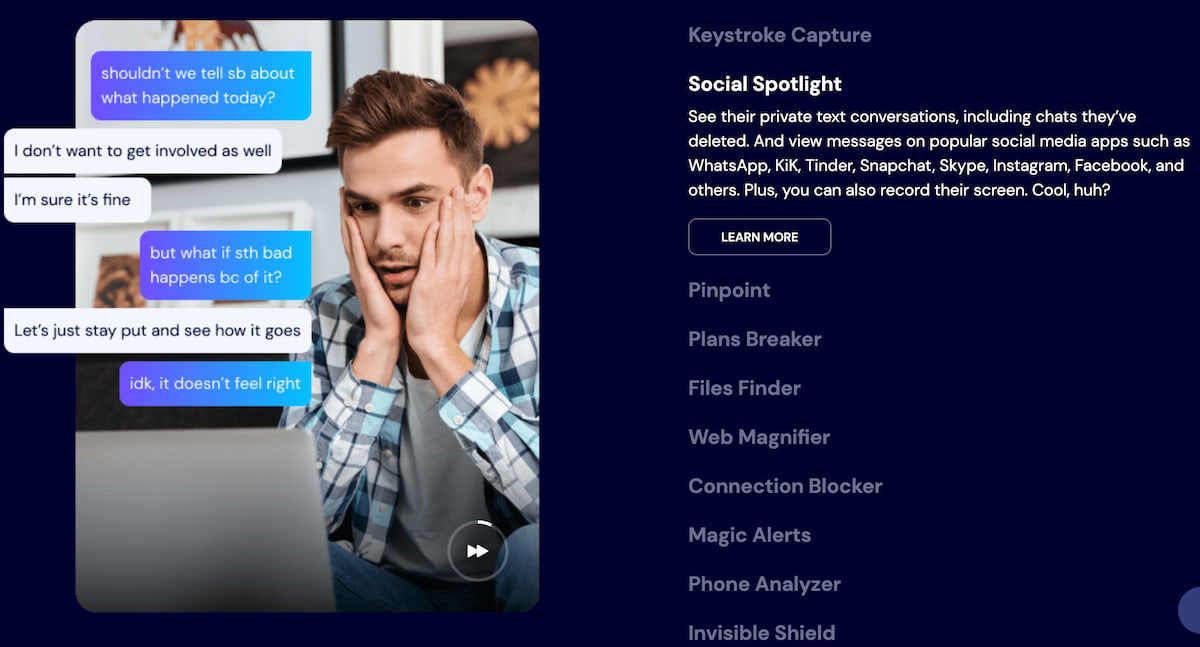 Eyezy's possibilities don't stop on Twitter monitoring. This feature is included in the Social Spotlight feature, which gives you insight into someone's conversations. Apart from Twitter messages, you can also view texts from Instagram, Facebook, Snapchat, Skype, Tinder and more.
Another way to check what they text about is to use Keystoroke Capture. It allows you to see every keystroke made on a target phone. You can even set restricted words to get alerts once they are used in texts or web search.
Eyezy can also be useful when you need to track Twitter user location. With the Pinpoint feature, you can view the complete route history and Wi-Fi they use in a certain place.
Web Magnifier is another feature that you can use to check if they visit any controversial website. And if they do, you can always use Connection Blocker to restrict websites and apps you disapprove.
One Final Word
Twitter is fun yet scary place. Cyberbullying, sensitive content, and data leaks are serious problems that can eventually lead to mental issues. That's why you need a reliable monitoring tool to protect your loved ones.
Luckily, Eyezy is constantly updating and now has a unique Twitter activity tracker. In combination with other features, Eyezy can become an irreplaceable tool to keep your loved ones safe online. So what are you waiting for?