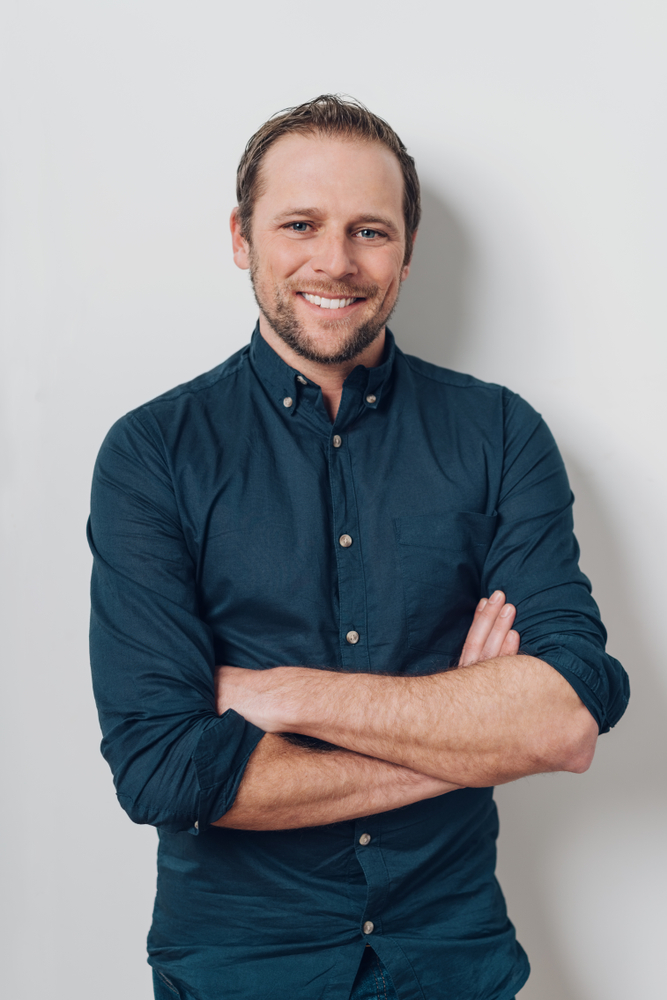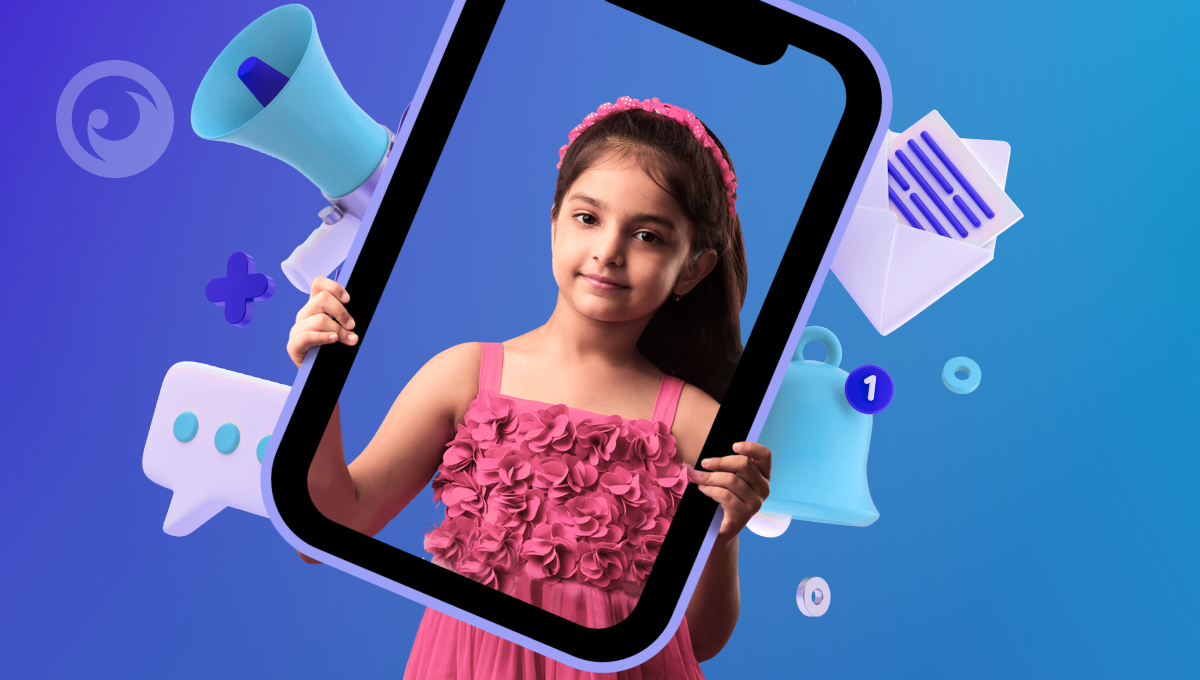 Phones are powerful. And we're not just talking about the type of chip, the camera quality, or how fast it is. We're talking about how tapping a few buttons could lead to a gateway of problems — like cyberbullying or inappropriate texting with friends and strangers.
But don't panic quite yet. There's no reason to rip their phone from their hands and cancel their data plan. We found 4 ways that answer the big question we know you're asking…how can I see everything on my child's phone?
And don't worry. If you're investing in apps to check your child's phone for the sole purposes of monitoring your own child (who is under 18 and living under your guardianship), you're perfectly within your rights. That said, it's always a good idea to check your local laws before installing a monitoring app.
Table Of Contents
Reasons Why You Might Want to Monitor Them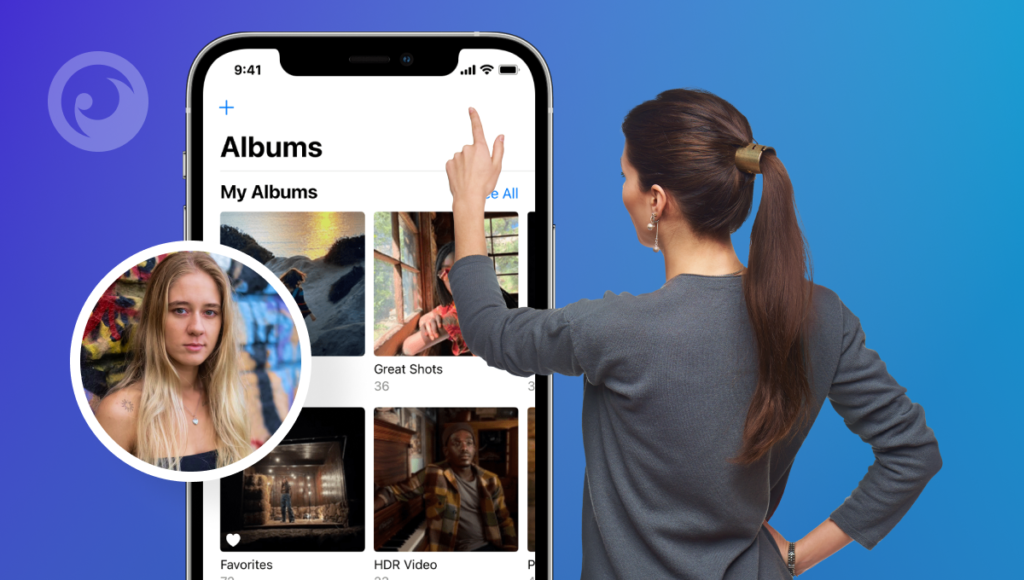 They're talking to strangers. You know all those social media chat apps, like Snapchat. They're great for chatting with friends. But they also facilitate the meeting of strangers. It's true. Anyone can contact your kid and forge a relationship. You deserve to know.
They're watching adult content. The sad truth is that there's an abundant of pornography out there, and it's really easy for kids to watch it for free. If you know how to monitor kids' phone, it's easy to find out.
They're using apps they shouldn't be using. Some apps just aren't for designed for them. But that won't stop them from installing it on their phone, creating an account, and going to town. Whether it's a violent video game app or a dating app like Tinder, the monitoring app can reveal the truth.
The Best 4 Apps for Monitoring Your Child's Phone
Option #1: Eyezy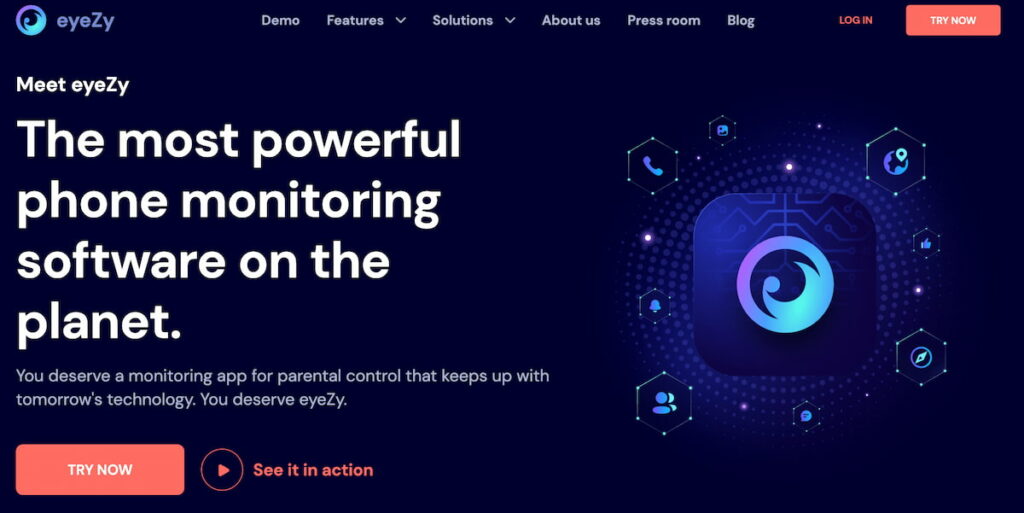 Monitoring child's phone should be a piece of cake. That's what Eyezy truly believes (their name sort of says that) and it really shows in the solution they offer. The advanced monitoring app was created by tech experts who are also parents, with the goal of creating a solution that was powerful and easy to use.
The result Is one of the top apps to check your child's phone, hands down. Once installed on their device, Eyezy lets you see their private texts, private social media chats (even deleted messages), the photos saved on their phone, their current and past locations, and even every keystroke typed.
Simply log in to your Eyezy Control Panel and you'll have access to a suite of tools including Social Spotlight, Files Finder, Plans Breaker, Web Magnifier, and more. One look and you'll know what they've been up to.
What it does well: Every feature is smartly named neatly packaged in the user interface, so you'll know exactly how to navigate the experience the second you log in.
What needs improvement: There's no free trial, but you check out the free demo to play around.
Option #2: FamiSafe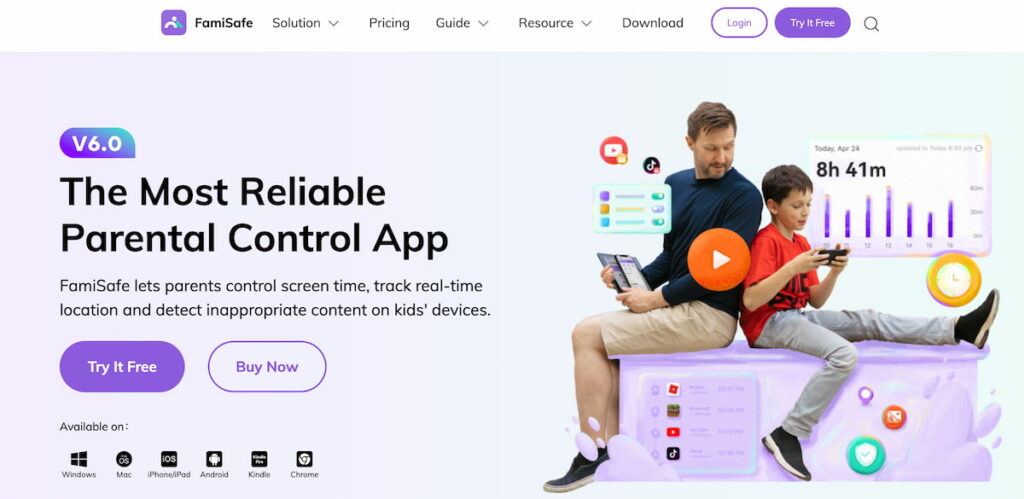 If you've been searching for details on how to monitor kids' phone, there's a good chance FamiSafe has popped up. Maybe you saw an ad. Maybe a review or two.
The popular parental control app gives you a bird's-eye-view of their phone activity, so you'll know things like how much time they spend on their phone, what apps they've installed, their TikTok history, and more.
But can parental controls see everything? Not with FamiSafe. While you'll have a good idea of what they use their phone for, you can't really see everything the way you can with Eyezy and comparable monitoring apps.
What it does well: The Activity Report shows you your kid's phone usage, so you'll know what they've been doing online, including what videos they've watched and what pages they've visited.
What needs improvement: While you can see the apps installed on their phone, you can't actually view the content of those apps. So while you'll know if they've installed Snapchat, you won't know what they're saying in their private Snaps.
Option #3: Log in With iCloud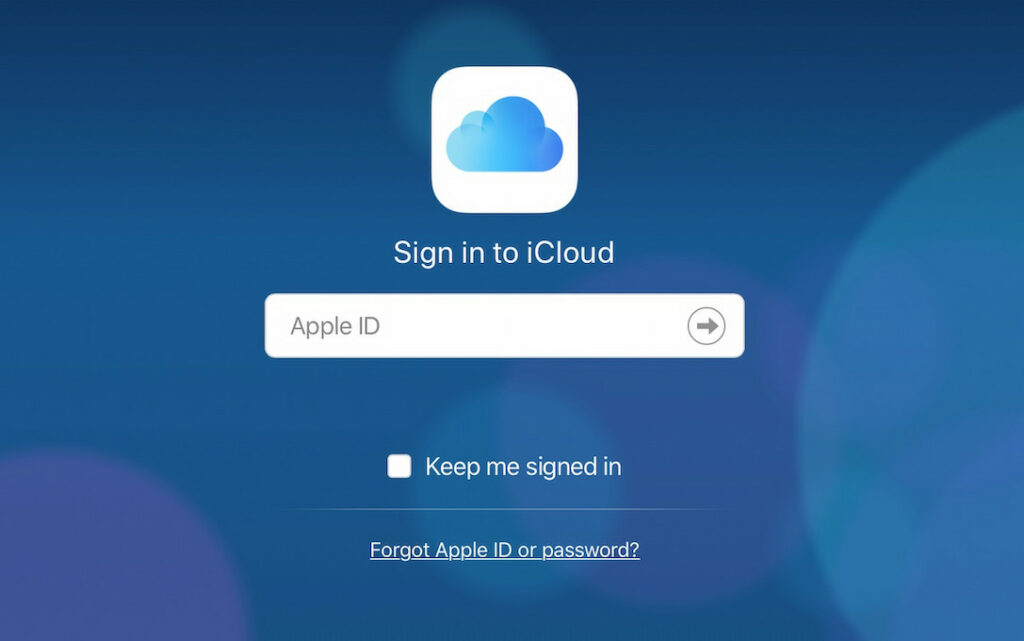 Apple recently redesigned their web-based iCloud experience. Now, when you log in to iCloud from the web browser of any Mac or PC, you'll see a bunch of different widgets, displaying their information.
If you want to read their emails, check out their calendar, review their notes, see the files on their drive, see their photos, or find their location, you can do that — as long as they use iCloud and have syncing turned on.
If they have an iPhone and you're looking to see what my child is doing on iPhone, this solution works wonders. However, if you want to read their texts, you can't do so through the web. Instead, you'll need to sign in on another Apple device.
What it does well: Simple, elegant navigation makes it easy to see their data at a glance.
What needs improvement: No social media monitoring, so you can't read their private chats.
Option #4: Kaspersky Safe Kids

Parental control meets self-control in Kaspersky Safe Kids, a child monitoring app that gives kids the power to use their phone responsibly. You have some of the best screen-time controls on the market, GPS tracking so you know where they are, the ability to block adult content, and even YouTube Safe Search feature.
It's all rather impressive, but Kaspersky Safe Kids falls short in the "see everything" department. If you're a parent who wants to see what my child is doing on phone, you'll walk away a little disappointed.
Kaspersky Safe Kids doesn't show you the contents of those apps, so things like their private chats or saved photos are out of reach.
What it does well: Easy to install with no hoops to jump through.
What needs improvement: Lacks the power to read texts, social media chats, and other important information.
See Everything With Eyezy
You came here because you were wondering, "How can I see everything on my child's phone?" One app rises above the rest—and that app is Eyezy.
While other recommended apps do a decent job of showing you how your kids are using their phone, Eyezy goes beyond by showing you what your kids are doing. What they're saying. What pics they're taking. What messages they're sending and receiving. What they're typing. Pretty much everything.
As far as apps to check your child's phone go, Eyezy is a fantastic investment. It probably does more than you want, but that's a good thing.