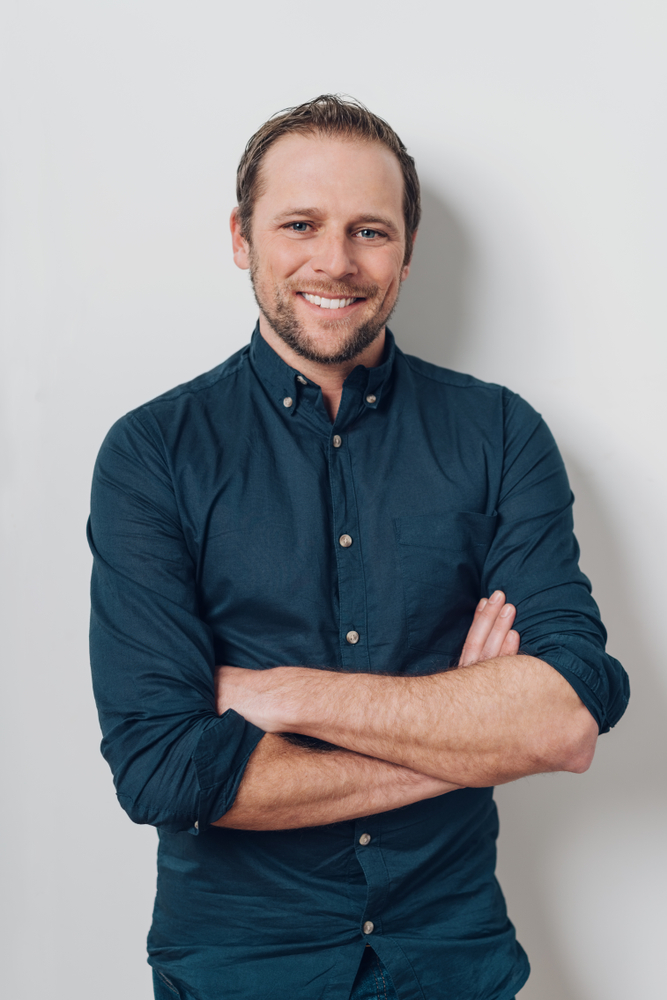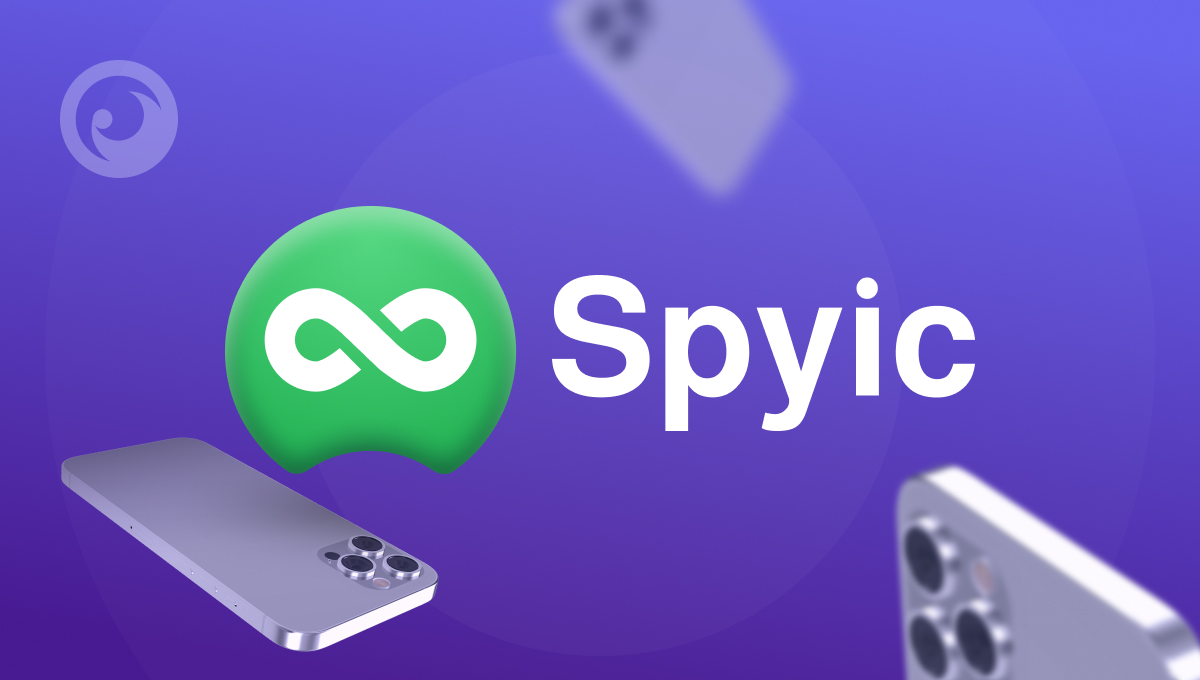 There are lots of monitoring apps on the market. But if you've done even a few minutes of research, there's a good chance you've stumbled upon a handful or Spyic reviews. Loved by families and businesses, Spyic has built a reputation for doing monitoring right — or at least that's the case according to those writing the reviews.
But too many publications merely scratch the surface. We want to paint a complete picture and help you find out if Spyic is right for you. So is Spyic legit? Read on to find out.
Table Of Contents
Spyic Comes Loaded With Powerful Features
Read Their Texts
Text messages can seem innocuous. But if you don't know who they're talking to or what they're saying, things can turn dangerous. Spyic includes a text message reader that lets you read their private texts, including sent and received texts.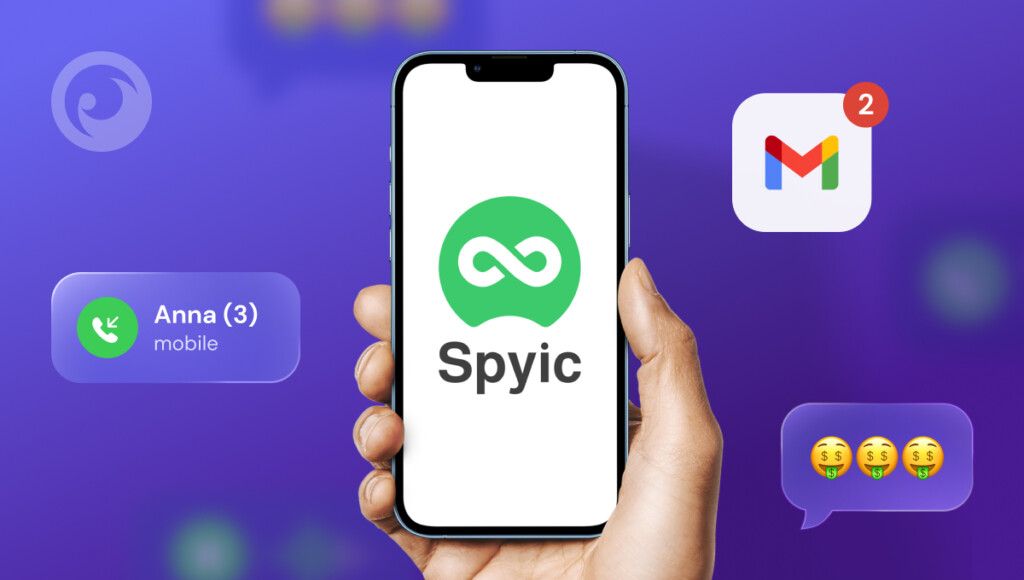 Find Out Their Location
As many Spyic reviews will tell you, the app does a great job of revealing their location. And not just their current location. You can see their previous locations too, pulled together through intelligent GPS and Wi-Fi data.
Get Notified Whenever They Arrive
Does Spyic really work to keep them safe? It does, especially with location alerts. When they leave a location or arrive, Spyic can notify you. It's great for knowing that they've left school or have arrived at a friend's house to study.
Read Their WhatsApp
Spyic recognizes that people no longer rely on just text messages to communicate. That's why Spyic includes an advanced WhatsApp reader. You can review the conversations they're having on WhatsApp just as easily as by text message.
View Their Snaps and Instagram Messages
Kids are social animals. And that's why Snapchat and Instagram are two of the most popular messaging apps. If they're sending messages through either app, you'll be able to read it.
Do It All Unnoticed
Don't worry about them finding out. As you make your Spyic pros and cons list, put stealth mode under the 'Pro' category because the monitoring app does a great job of making sure they won't find out you're keeping tabs on them.
Spyic App Compatibility
Features
Spyic
Eyezy
Compatibility
Android
iOS
Android
iOS
Pricing
Android Basic

• 1-month plan for $39.99
• 3-month plan for $59.99
• 12-month plan for $99.99

Android Premium

• 1-month plan for $49.99
• 3-month plan for $69.99
• 12-month plan for $119.99

Android Family

• 1-month plan for $69.99
• 3-month plan for $99.99
• 12-month plan for $199.99

iOS Premium

• 1-month plan for $49.99
• 3-month plan for $79.99
• 12-month plan for $129.99

iOS Family

• 1-month plan for $99.99
• 3-month plan for $199.99
• 12-month plan for $399.99

iOS Bussiness

• 1-month plan for $399.99
• 3-month plan for $699.99
• 12-month plan for $999.99

Android & iOS

• 1-month plan for $47.99/mo
• 3-month plan for $27.99/mo
• 12-month plan for $9.99/mo

# of devices
Android Basic & Premim 

1 device

Android Family

3 devices

iOS Premium 

1 device

iOS Family

5 devices

iOS Bussiness 

25 devices

Up to 3 with Family Plan
Demo
Yes
Yes
Location tracking

Yes

Yes
Social media tracking

Yes

Yes
Remote restrictions
Yes
Yes
Spyic Pros and Cons
Pros
• Great user interface
• Several plans for iOS and Android
• Tons of social app support
Cons
• Can get very expensive
• Beware of limited basic plan
• iOS version not as good as Android
What Spyic Users Are Saying
The Spyic reviews aren't great —a t least as far as reviews from real people go. It's important to note that review sites tend to attract dissatisfied users. Happy customers usually just keep their opinion to themselves. That said, this wouldn't be a thorough Spyic review without filling you in on what they Internet is saying.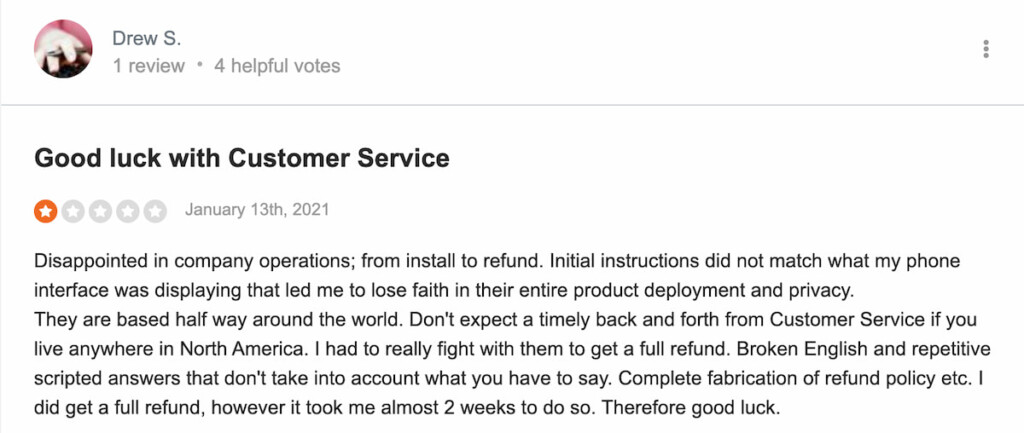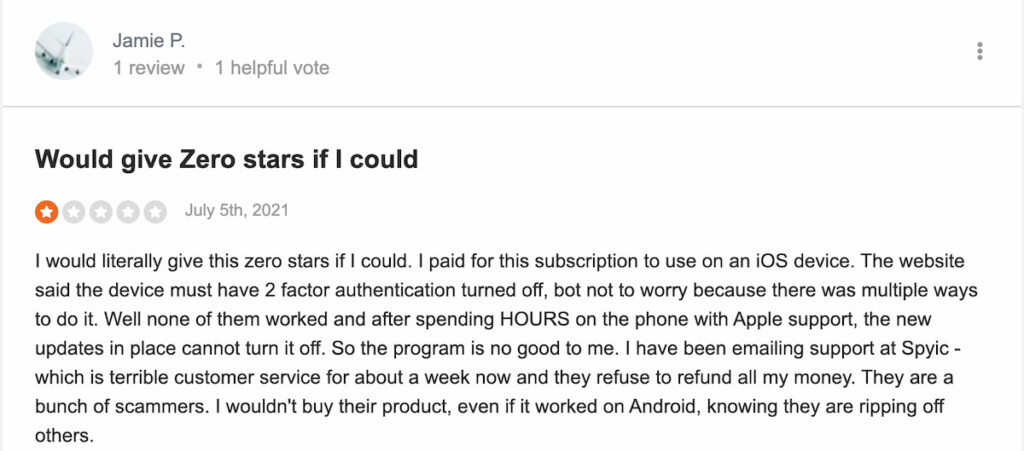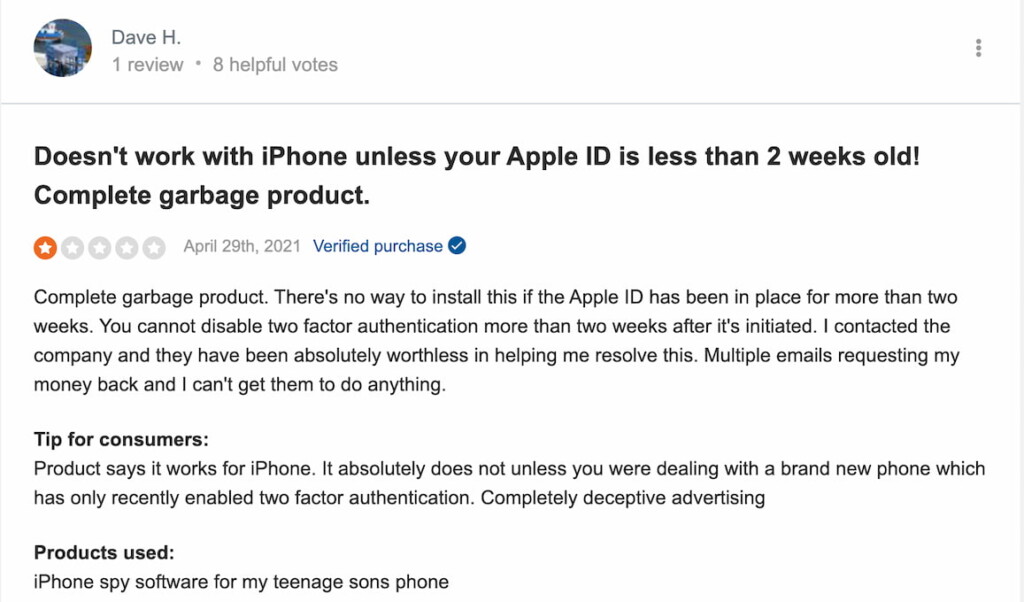 Spyic vs. Eyezy: And the Winner Is…
Is Spyic legit? Definitely. But does it work better than Eyezy, one of the world's most advanced monitoring apps? We put the two apps to the test to help you make an informed decision.
Social Media Support
Spyic includes support for a number of social media apps, including Facebook, WhatsApp, Snapchat, Instagram, Skype, Tinder, Kik, Line, and more. Considering the Spyic price, we wouldn't expect anything less.
Eyezy also includes support for a wide variety of social apps. So no matter which app you choose, you'll have a great solution in the palm of your hands.
Winner:  Tie
Keyword Alerts

If you're a parent, you'll find Spyic's location alerts really great. But as far as alerting you to potential danger, it ends there. Not Eyezy. The monitoring app keeps an eye on their chats and searches.
If they use a controversial word, Eyezy can let you know. It's a great way to find out if they're chatting about or looking at something inappropriate on their phone, like drugs or adult content.
Winner: Eyezy
Pricing
Does Spyic really work? Absolutely. But it comes at a price. The truth is that the Spyic price can be a little overwhelming — and over your budget, depending on how many devices you need to monitor, and which plan you need. Eyezy keeps things simple by including the best features in a single plan.
Winner: Eyezy
Spyic Works Great, But Eyezy Might Be the Better Choice
We really like Spyic. And now that you're done reading this Spyic review, you probably feel the same way. The monitoring app delivers on its promise to help parents monitor their kids or companies monitor their employees.
But if you're looking for a lower cost option with more monitoring power (like the ability to see screenshots of their phone in action or get keyword alerts when something's wrong), Eyezy might be a better fit.
There's a lot of similarities between the two apps, especially when it comes to social media monitoring and location tracking. But Eyezy just feels more feature-rich and is easier to use. You can judge for yourself by checking out the free demos for both options.